A Spectacular Weekend on Whidbey Island, WA – I Am Smitten!
Friday February 4, 2022
A Weekend Getaway on Whidbey Island, WA
This is a personal introduction created just for you, and it's all about our spectacular weekend getaway on Whidbey Island in Washington.
On each episode of Travel Connections, I ask each guest: "Travel Connections is about the deeper connections we make when we travel. I would love to hear about special trips and connections or personal travel stories that have made an impact."  So this introduction to Whidbey Island is my travel story for you!
During the summer of 2020, my husband and I moved from Southern California to the Pacific Northwest. We now live about 30 minutes east of Downtown Seattle. So we have a lot of exploring and discovering to do, and that's precisely what we've done. We have discovered local farms, wineries, small towns, and gorgeous places to hike and kayak. There's so much that the Northwest has to offer!
I am Smitten with Whidbey Island
Whidbey Island is only about an hour from my new house, yet it felt like I had crossed over to another world! My connection to this destination was instant. I knew I had found something unique, and I was going to love it. I was so smitten that I decided to create a trio of episodes devoted to Whidbey and a couple of the people who contribute to the specialness of the island. (There are many special people we could talk with, but you know there is only so much time!)
In this episode, I quickly take you through our itinerary and a couple of the places we ate and introduce you to three terrific people that Craig and I personally connected with! My goal is to take you inside a destination and give you a taste of what it feels like to visit.
In my next two episodes, you will meet business owners Holly and David Price, who own edit, a fantastic shop in a historic building full of eclectic yet practical items you would use every day. They curate beautiful things that are made by over 80 different craftspeople from around the world.
David is also an architect and gifted artist and Craig and I purchased one of his encaustic paintings. What is encaustic? Come listen to the episode to find out!
Additionally, Jenn Jurriaans will be my guest on a future episode as well. She is the co-owner of several restaurants on the island Prima Bistro, Saltwater, and Seabiscuit Bakery along with her chef husband Sieb. Jenn and I enjoyed a wonderful conversation and we talked about the restaurant business, family, travel and how they managed to survive COVID lockdowns during the Pandemic. Their team pulled together and their story is quite inspiring!
I hope you enjoy this suite of episodes which allows me to dive a little deeper into a destination rather than cover it in just one episode! What better way to learn more about a special destination than from the people who live there!
Whidbey Series Links:
Part Two: A Fantastic Conversation with Whidbey Island Restaurateur Jenn Jurriaans
Part Three: Holly & David Price – Art & Life on Whidbey Island
Remember to sign up to receive an episode summary when our episodes are published every two weeks!
Thanks for listening!
Episode Topics: books, Culinary travel, Introduction, responsible travel, Travel
"From the very first moment, I knew this place was special."
— Suzanne Stavert
Show Notes
Places mentioned in this Introduction to Whidbey Island episode!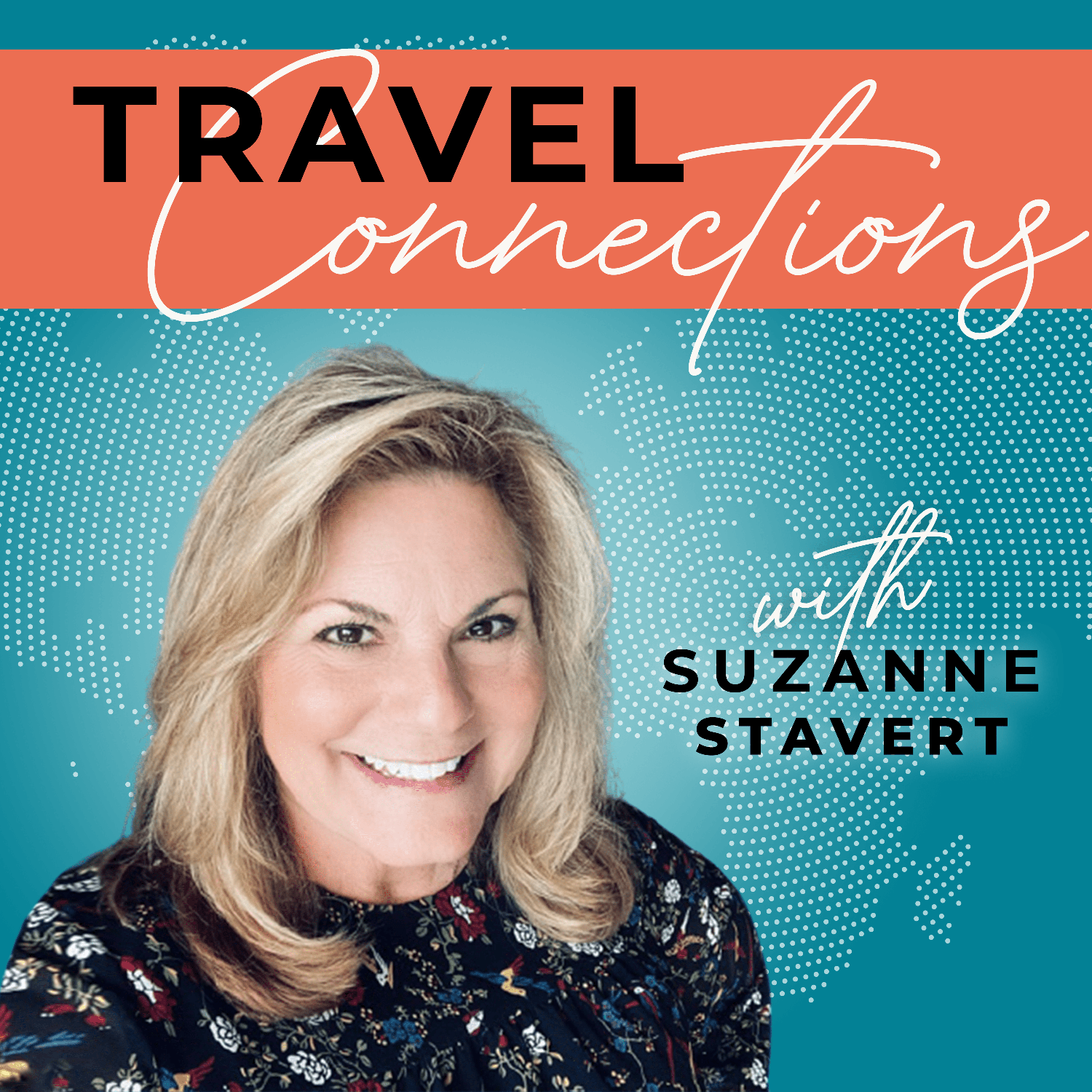 Please consider leaving a review!
If you are a fan of Travel Connections, would you take a minute to write a review where you listen to podcasts? Please share it with your friends too! Thank you.

Subscribe to get the latest episodes delivered to your inbox.
By subscribing, you agree to receive emails and updates from Adventures of Empty Nesters. You can unsubscribe at any time.