Hidden Gems in Kentucky and Other Compelling Stories
Thursday September 15, 2022
Welcome to the second episode devoted to Kentucky and The Kentucky Bourbon Trail. You could say that out of my friendship with my next guest, the idea of this Kentucky Series was created.
Heather Sunseri was a part of my audience for my blog Adventures of Empty Nesters, and back in 2019, she learned I was planning to take our first trip to Kentucky to discover The Bourbon Trail. Her knowledge of all things Kentucky was instrumental in our having the best vacation we could imagine.
She was so kind and thorough, and we even got together for breakfast so we could meet in person. Since our meeting three years ago, I have read 8 of her books and enjoyed every single one. When I decided to revisit our adventure in Kentucky, I knew that Heather had to be a part of this series.
She is a perfect fit for this podcast, with my obsession with authors and reading, her passion for travel, along with many other commonalities! Here at Travel Connections, we want to hear the stories of how meaningful the connections we make when we travel are and how they can improve our lives. Heather is one of my personal travel connections. How cool is that? The Pandemic created a two-year travel void, so although our first trip to Kentucky was three years ago, it seems almost like yesterday.
Let me tell you a little bit about Heather:
Heather Sunseri is a CPA who began writing novels to escape her mundane life as a muggle. After twenty years in the corporate world, Heather decided to use her business savvy and curious mind to start a publishing business anchored by fictional stories. She is proof that one can be a numbers person and a creative. And that it's never too late (or too early) to get a do-over. She's married to the love of her life, a mom to two amazing kids, and a caregiver to the best golden retriever and one very needy cat. When she's not writing, she's making homemade pizza, listening to travel podcasts, and drinking Kentucky bourbon while simultaneously planning her next adventure.
This episode is so fun! She's so fantastic, and I will never forget her story about the bats in her house~ 
Heather is a terrific friend and writer, and I look forward to reading her next book. While we wait for it, remember to check out all of her other book series on her website HeatherSunseri.com. 
Highlights of this episode:
Heather's books and how her writing career started
How writing for Substack helps her work through the stories swirling in her imagination

The many layers of the saga of 100 bats!

The beautiful things about living in Kentucky 

Hidden gems in Kentucky to see and enjoy

Kentucky Bourbon Trail highlights
Check out my next episode for the Kentucky Bourbon Trail series, where I interview Ouita Michel. She is not only the nicest person on the planet, but she was a Guest Judge on Bravo's Top Chef Kentucky, an eight-time James Beard Foundation Award nominee, a restauranteur, and a cookbook author. A multi-talented woman. You don't want to miss this interview.
Episode Topics: author, books, bourbon, Culinary travel, equestrian travel, Travel
"We grabbed our cocktails, walked outside and counted upwards of 100 bats"
— Heather Sunseri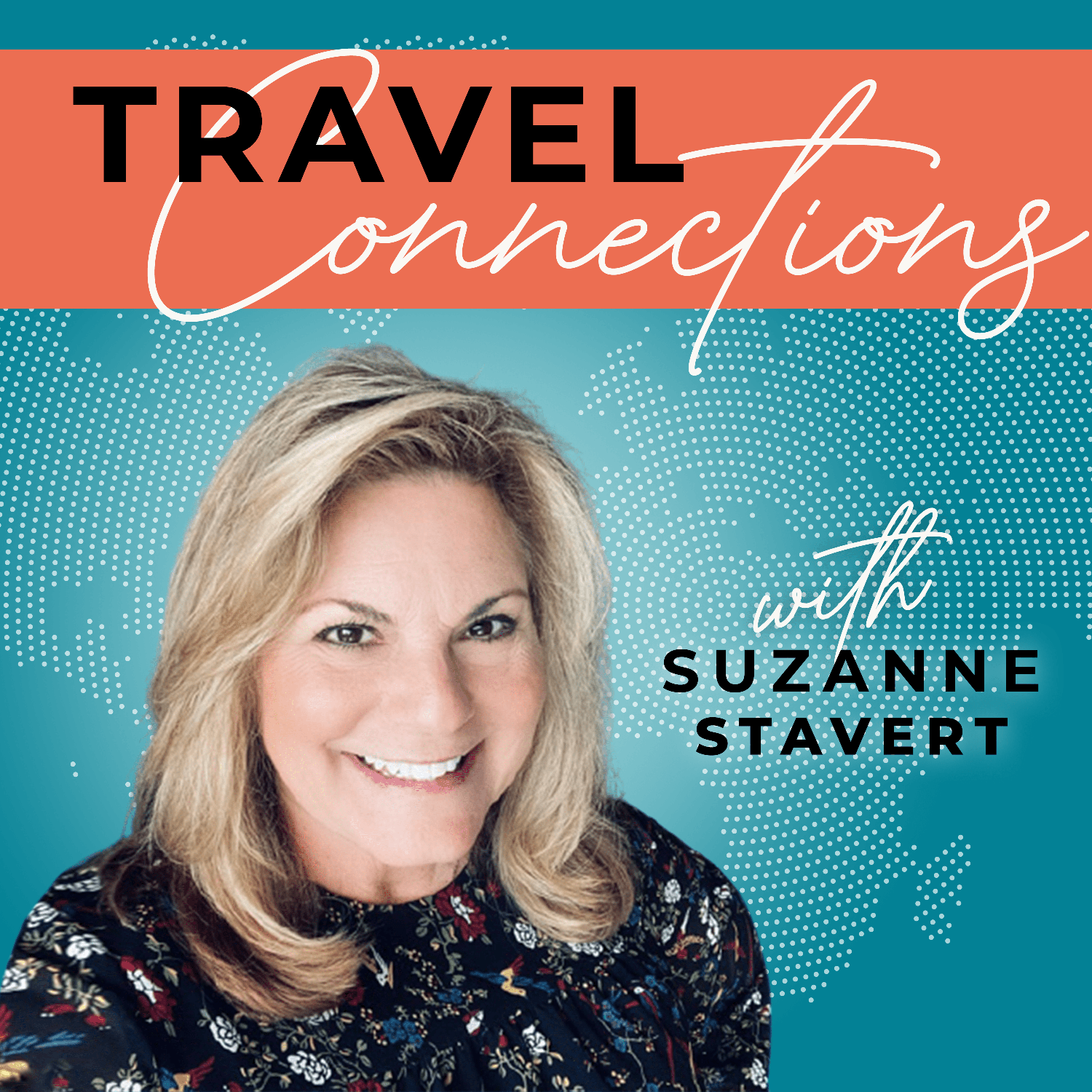 Please consider leaving a review!
If you are a fan of Travel Connections, would you take a minute to write a review where you listen to podcasts? Please share it with your friends too! Thank you.

Subscribe to get the latest episodes delivered to your inbox.
By subscribing, you agree to receive emails and updates from Adventures of Empty Nesters. You can unsubscribe at any time.