Summer Travel News & Special Guest Updates
Wednesday May 24, 2023
Welcome to a speedy episode of Travel Connections.
Summer Travel? Yes, it has begun!
The good news is that travel is back, and I am having a blast, but the not-so-good news is that it doesn't leave time for much else. So instead of an entire episode, I offer you an informative summer travel update and upcoming special guest news.
Summer Travel Highlights:
 We have quite the summer planned.
Up first – Travel to Tuscany, Italy, with Tuscan Women Cook. As an ambassador, I am now a part of the team and will support the tours and assist during the cooking demos and while touring. I interviewed Coleen Kirnan, owner and host of TWC, in Season 1; you can listen 

Here

!

Meeting my husband in Rome, then travel to Southern Italy to Naples and Amalfi Coast. 

Travel to Montana for the Fourth of July! We loved our time last year and scheduled this trip once again! After finishing the holiday festivities, we will take a road trip to Canada.

Banff, Lake Louise, and Calgary, Canada – Excited to see this beautiful area and have a first-time experience at the Calgary Stampede.

Southern California for a special wedding and 80th Birthday.

September: Back to Italy for Suzanne and Tuscan Women Cook!

Safari with Collette Travel – 

Wilderness of South Africa: Safari By Land & Water

South America! Continent #6!
Also, in this episode, a preview of my upcoming podcast series focused on regenerative travel and Whidbey and Camano Islands, WA. Regenerative travel occurs when visitors arrive with a mindset to leave a place better than before. Why not connect on another level with your visit? Travelers can participate by helping to build a flourishing future for the destination.
This series will showcase three business owners on the islands and how they integrate this thoughtful travel philosophy with their guests.
The new series begins June 23. Thanks for listening! Make sure you check out the show notes for essential links.
Episode Topics: adventure travel, Culinary travel, Italy, responsible travel, Travel
"I told you travel is back!"
— Suzanne Stavert
Show Notes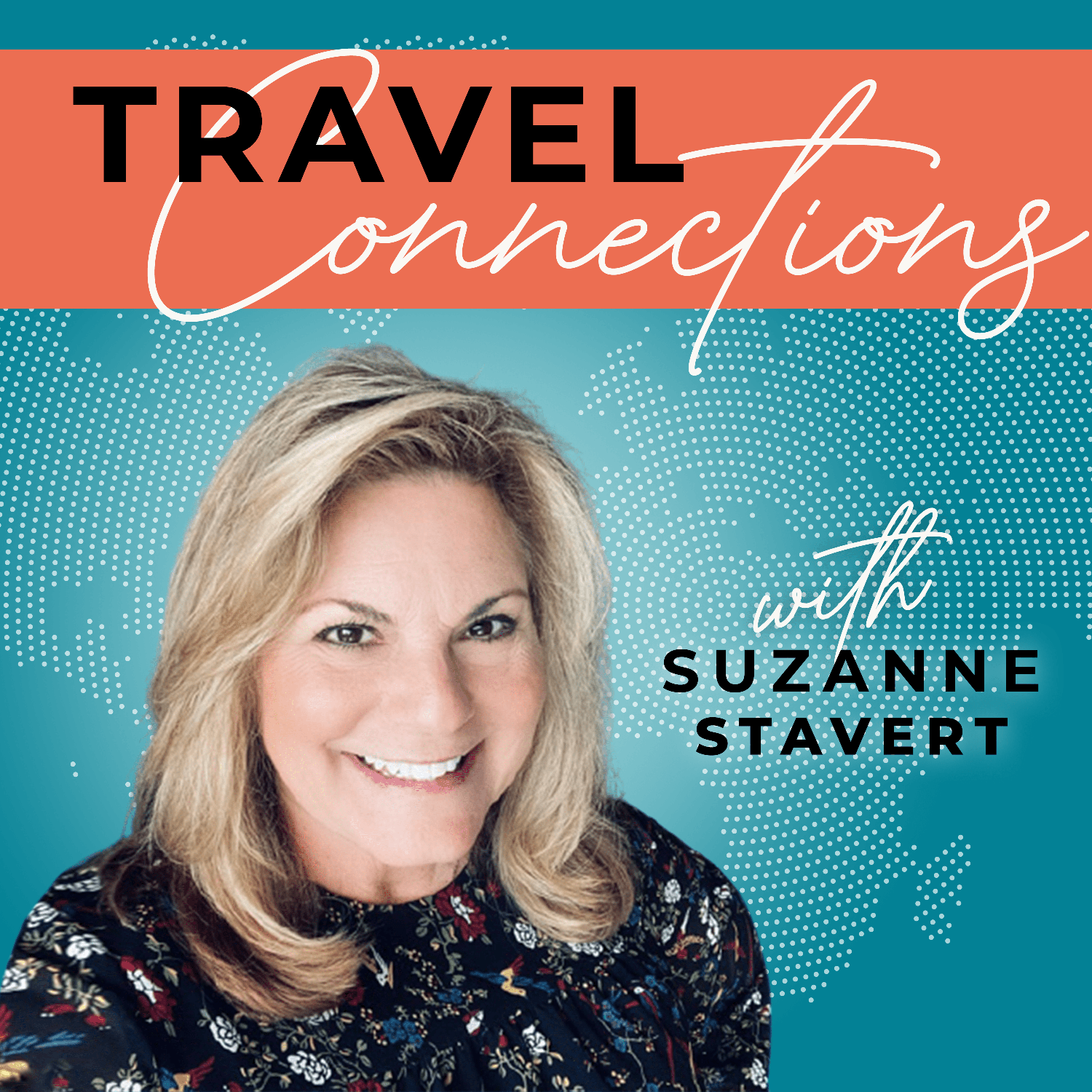 Please consider leaving a review!
If you are a fan of Travel Connections, would you take a minute to write a review where you listen to podcasts? Please share it with your friends too! Thank you.

Subscribe to get the latest episodes delivered to your inbox.
By subscribing, you agree to receive emails and updates from Adventures of Empty Nesters. You can unsubscribe at any time.