Take A Viking Cruise with Us
Friday April 14, 2023
What is it really like to take a Viking Cruise?
This episode is part of a three-part series I created to talk about cruising. I invited friends and colleagues Lina and David Stock of Divergent Travelers to speak with me about cruising in Part One. In this episode, we will discuss my experiences sailing with Viking Cruises.
In Part Three of the series, you are going to meet my friends, Ann and Steve Teget,  of Postcard Jar. They are travel writers and global travelers who have taken over 20 cruises. They are experts in the field and share a lot of super valuable information.
This was my husband Craig's first cruise ever, and he thoroughly enjoyed it! He told me that one of his favorite aspects of the cruise, besides the delicious food, the impeccable service, the history, the crew, and the itinerary, was the other guests! He made a lot of friends and had a blast meeting new people from around the world. It is fun for me to hear him talk about it and share it with other people.
Highlights of this episode:
Juicy details of our adventure through Northern France on the cruise

Paris and The Heart of Normandy

What's it feel like to cruise on a Viking Cruise?

Unexpected Delights of a Viking Cruise

How to choose your next Viking Cruise

Surprising benefits of cruising
This episode offers all of the incredible details of this cruise and will also help you decide which Viking Cruise to take next. I cannot wait to go again!
Episode Topics: adventure travel, cruising, Culinary travel, France, Travel, wine
"Viking takes care of everything, just wake up and GO!"
— Suzanne Stavert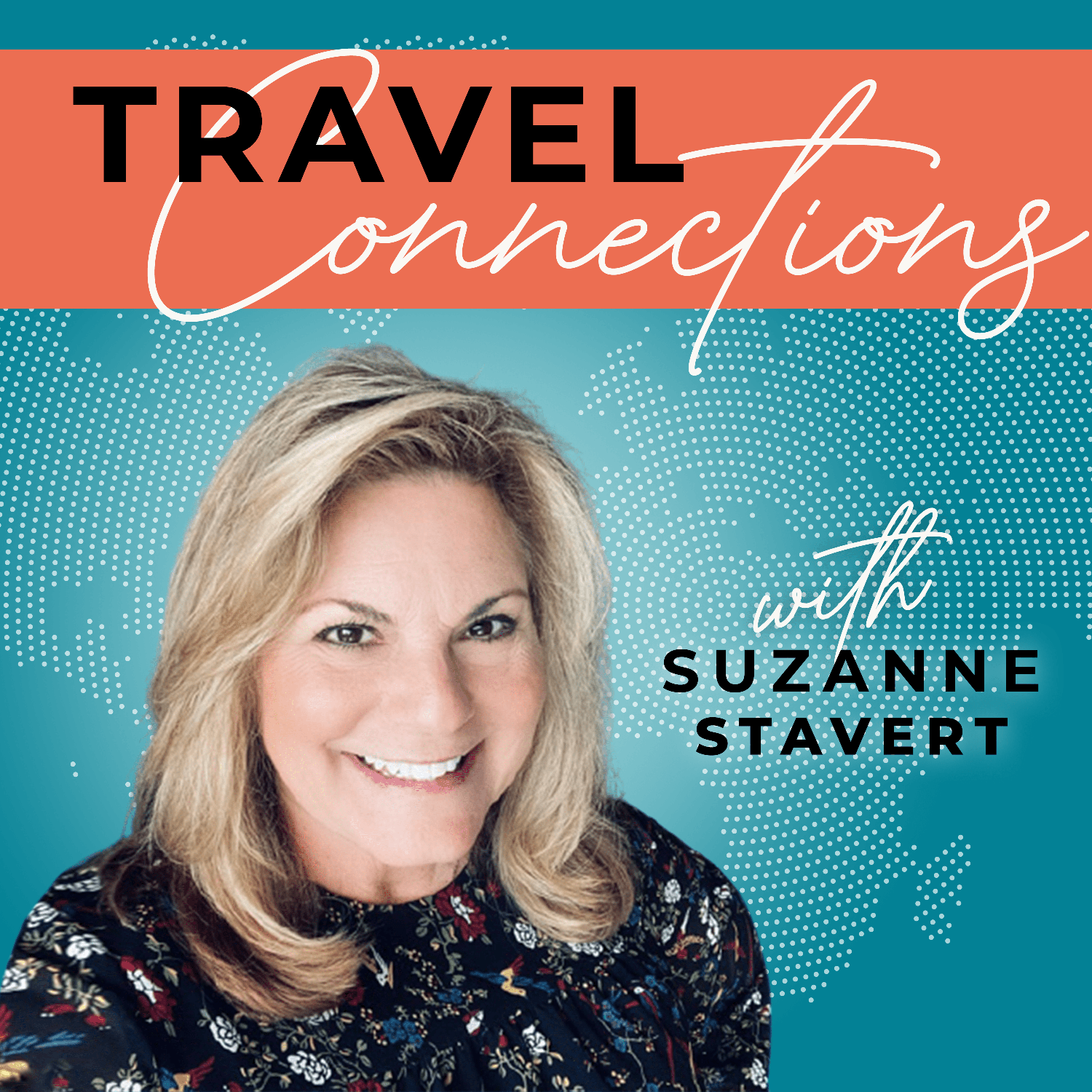 Please consider leaving a review!
If you are a fan of Travel Connections, would you take a minute to write a review where you listen to podcasts? Please share it with your friends too! Thank you.

Subscribe to get the latest episodes delivered to your inbox.
By subscribing, you agree to receive emails and updates from Adventures of Empty Nesters. You can unsubscribe at any time.