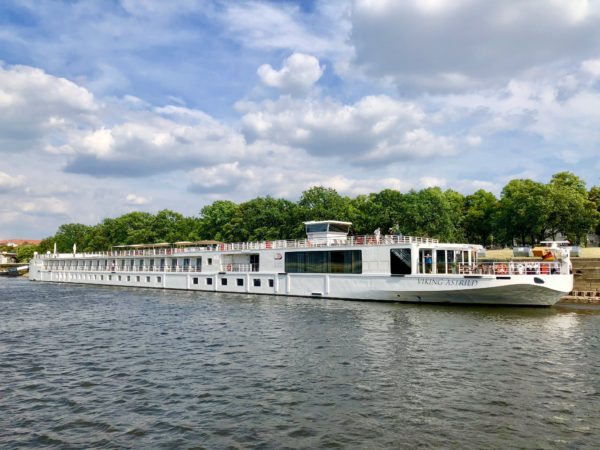 So you want to take a Viking River Cruise ?
Like me, haven't you always wondered what it was really like to take a Viking River Cruise? I have always been curious and actually never been on any kind of cruise. You may find that surprising, but it has never really been at the top of our travel adventure list. But that list has been re-written!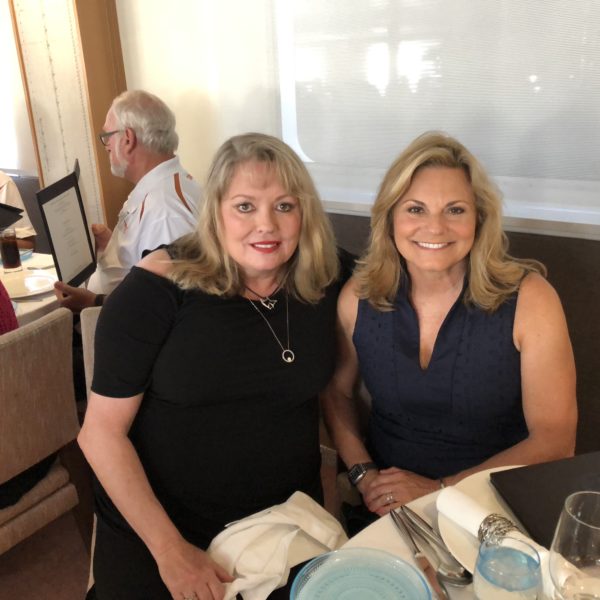 Recently, I was presented with the opportunity to travel with Viking River Cruises on the Elegant Elbe River Cruise that begins in Berlin, Germany and ends in Prague, Czech Republic. My friend and fellow travel writer Tam Minton of Travels with Tam, took this first (for both of us) river cruise with me as well.
Side note: On the first evening of the cruise, the Cruise Director, the fantastic Benne Bennison, asked for a show of hands who had been on a Viking Cruise before. Every single hand went up except Tam's and mine. How is that for validation! They keep on coming back for more! 
The Ship
Honestly I had no idea what to expect when I stepped foot on the ship.  Happily, every guest was met with welcoming smiles, icy cold wash cloths, (because it was ninety degrees) friendly staff members and we couldn't wait for our cruise adventure to begin!
Our room was larger than I expected, perfectly appointed with everything we would need which included all of the important USB ports, luxurious bath products, a darling balcony and a gorgeous view of the Elbe. I was impressed by the quality of the fabrics and a comfy bed was a plus! The stateroom was certainly smaller than a hotel room, but I expected that. Viking does a great job utilizing the space with extra drawers and areas that could be dual purpose. Like a desk that doubles as a makeup table!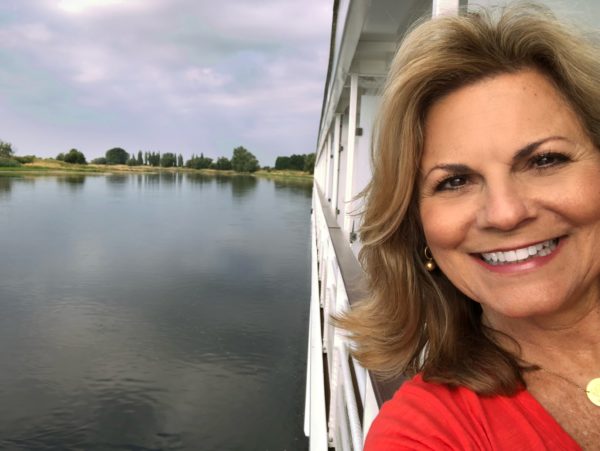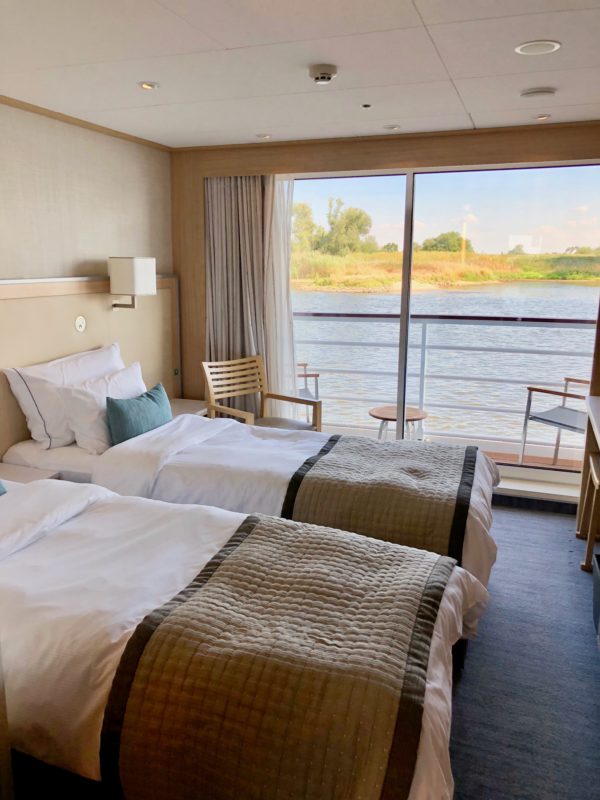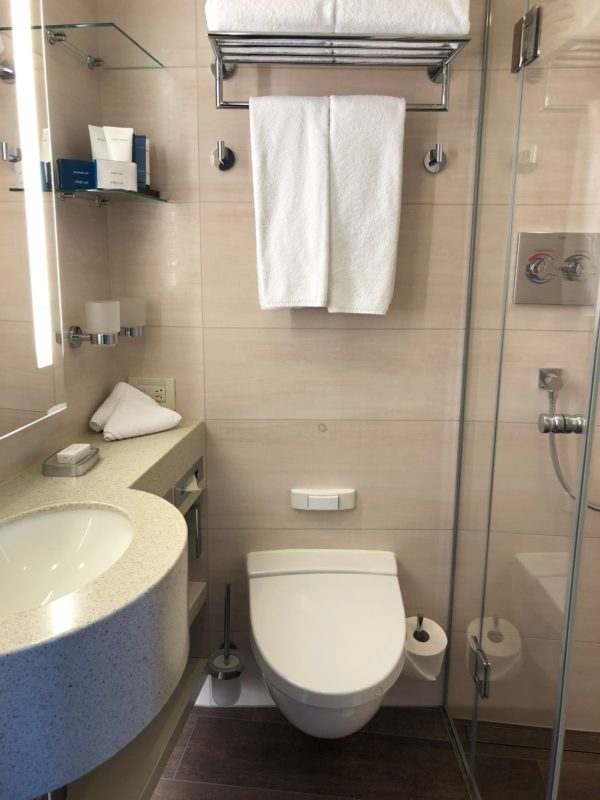 But, because of the lack of rainfall, the river was too low to sail. I guess Mother Nature had other plans! How can you take a river cruise if you don't actually cruise? Viking literally thought of everything. We moved via luxury bus between two identical ships with two separate incredible crews and everything was seamless. We were still able to experience living on the ship, with all of the fancy amenities and dine on world-class cuisine. Every single luxury was still in place we just didn't leave the dock. Surprisingly, I didn't miss a thing!
The Lounge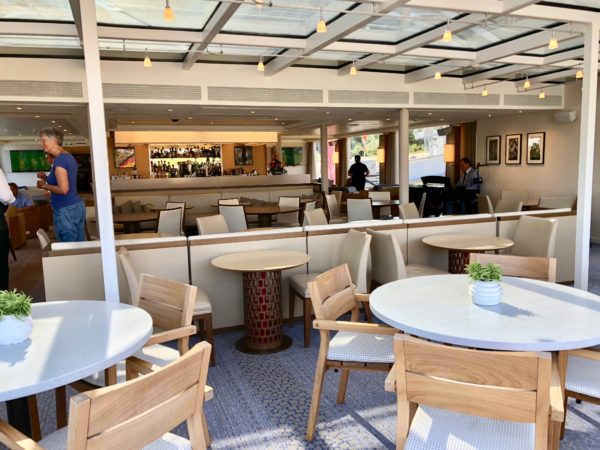 Afternoon Tea in the Lounge
My favorite area of the ship was the airy and stylish lounge. Here, to take a non-touring respite, you could kickback, have a cocktail, meet with friends, chill out to live piano music, sip afternoon tea or drink a quiet cup of coffee. I snuck off to sit here whenever we had a spare moment!
We were surprised with gorgeous scones, jam, chocolate cake, berry cake and cookies as part of the German Afternoon Tea. You don't have to ask me twice! I sat with the view of the river, calming music and a few of my new cruise friends. Absolute heaven.
The Itinerary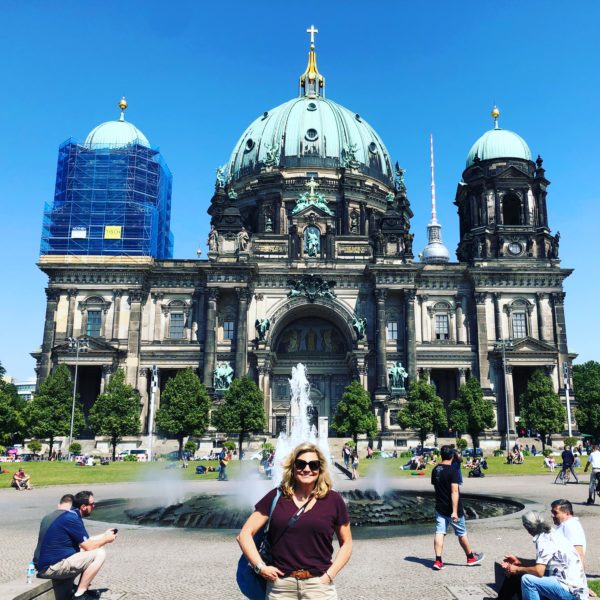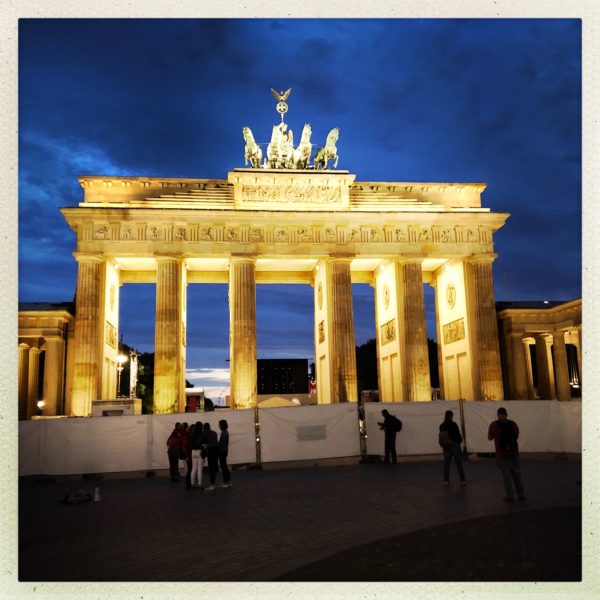 Where can you tour, learn and immerse yourself in local culture more easily than on a Viking River Cruise? Every detail was handled smoothly, every expert guide painted history so vividly, we were spellbound. I learned more on this cruise about WWII than I ever learned in school. Just imagine walking the streets of Berlin and to see exactly where the wall was erected and pondering the anguish of the German families that were separated for decades.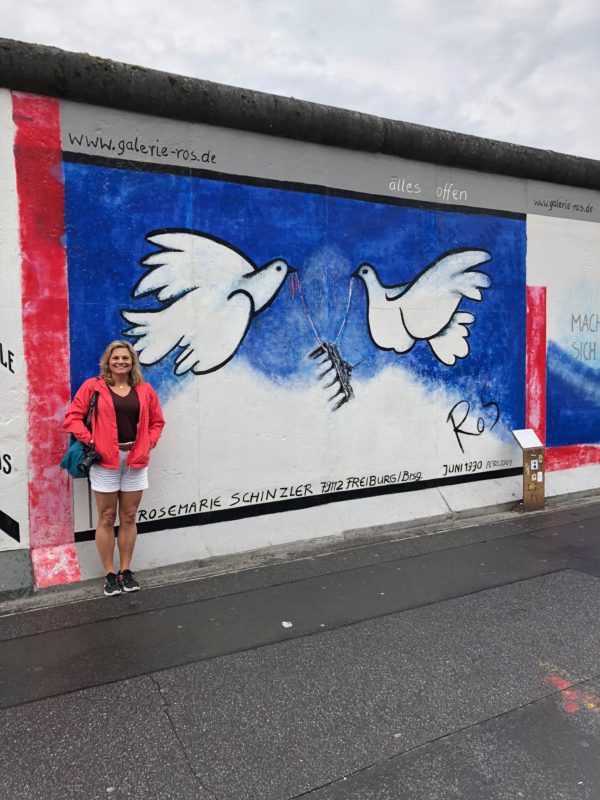 Our guide was the first East German person I had ever met. While touring she shared personal family stories and showed us old photos of the bombed and crumbling buildings. Fast forward to today where gorgeous cities like Dresden have literally risen from the ashes. The daily Viking tours were moving and educational as well as captivating and inspiring.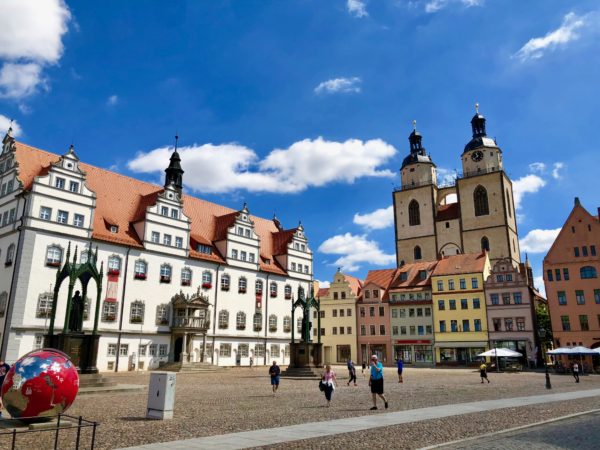 We walked through the streets of Wittenberg where Martin Luther lived and taught. Toured Meissen, a charming German town where we toured a porcelain factory. Our stroll through Pottsdam was a delight and it was market day as well! Lucky us!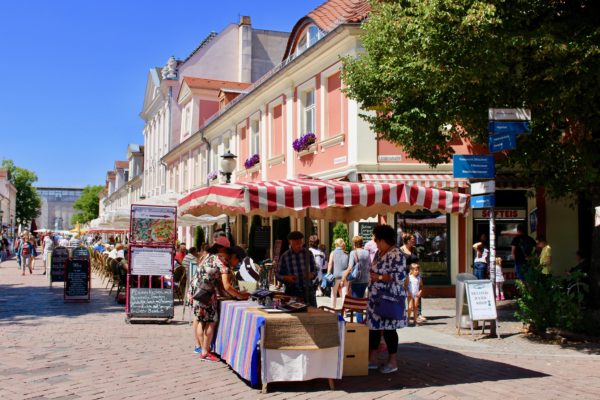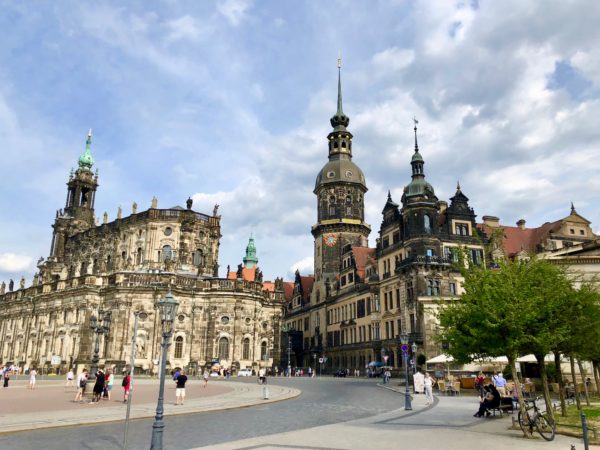 I adored Dresden and was thrilled to see this historic city that has once again become one of the cultural, educational and political centers of Germany and Europe. Last but not least was our visit to the quaint and historic medieval city of Prague. Hill top castles, historic cathedrals and the most vibrant Old Market Square were just some of the special sights of this extremely popular Eastern European city.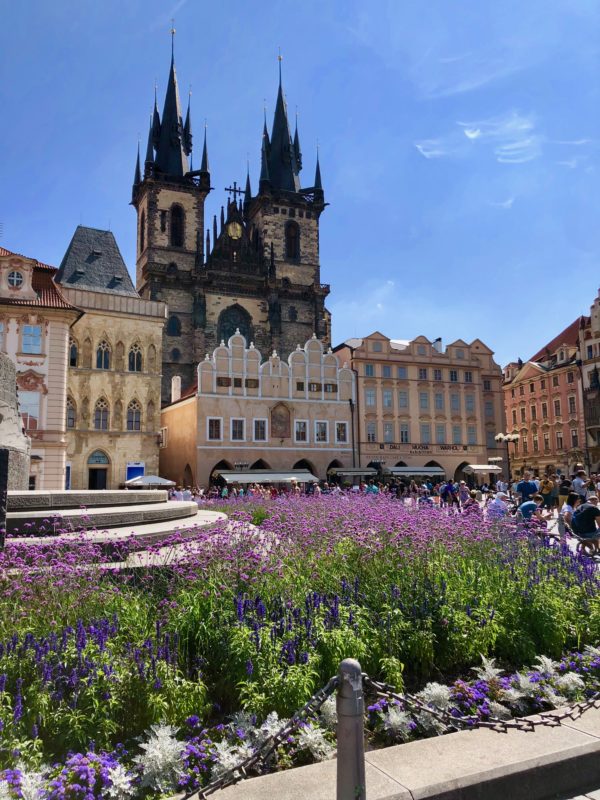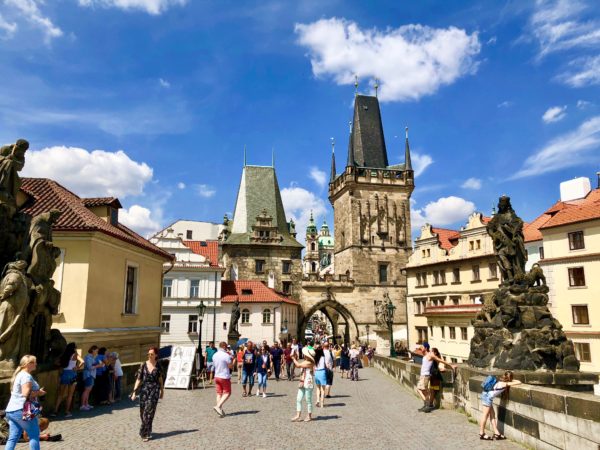 The Charles Bridge, although unbelievably crowded mid-day, looked like something you would see on the backlot of Universal Studios. So charming, it is the second oldest bridge in Prague and one of the most recognizable in Eastern Europe. Prague is a fairytale city with cobblestone streets, vibrant tourist attractions and the views of the river were astonishing. I must have taken a hundred photos of the river from every angle possible.
What I loved the most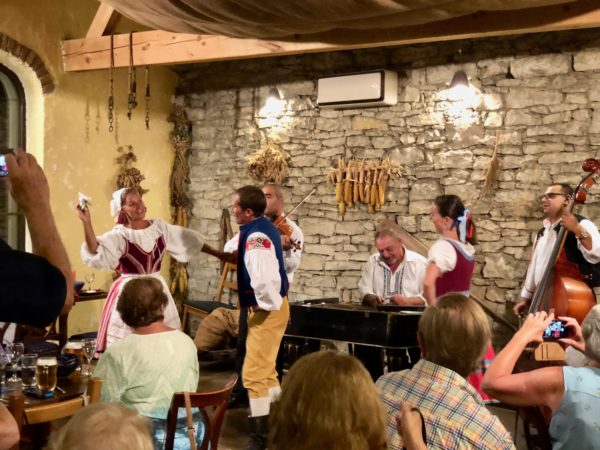 This is a tough one as I have many favorites. What first comes to mind is how Viking offers a behind-the-scenes type of itinerary as well as the expected tourist bonanzas. While in the Czech Republic we traveled to a tiny little town of three hundred people where a local company performed authentic folk dancing while we toasted with their traditional liquor and dined on local dishes. The access to personal and immersive travel itineraries is such a welcome gift!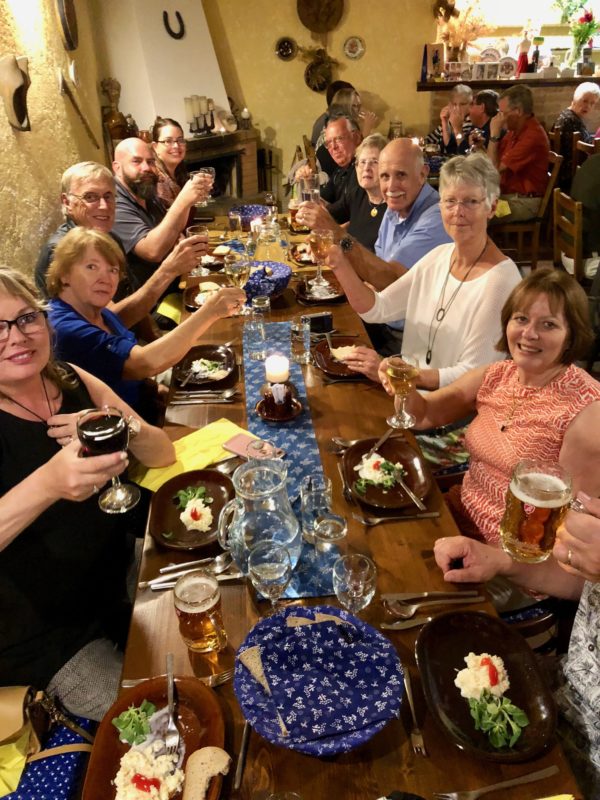 The People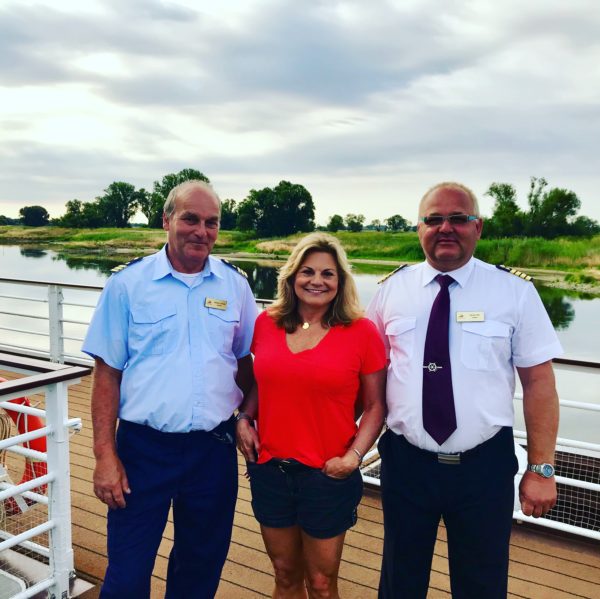 OH, the people you will meet! Come aboard the enormous pristine ship where the Captain and crew could not be more accommodating. Tam and I took a tour of the spotless, stainless steel kitchen, met with the friendly chefs, perused the impressive navigation equipment and walked down below to the immaculate engine room. We were blown away by how clean it was and we half expected to have lunch there it was so clean!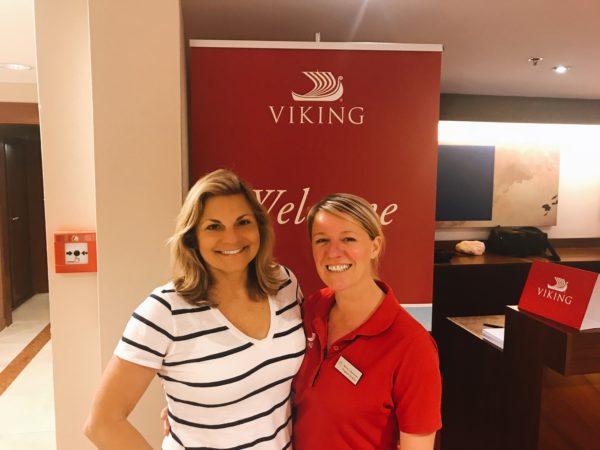 In addition to a top-notch crew, we met wonderful new friends.  A Viking River Cruise has something that will please every generation. Surprised? Don't be. We found every person we met to be well-traveled, engaging and always interested in what we had to say.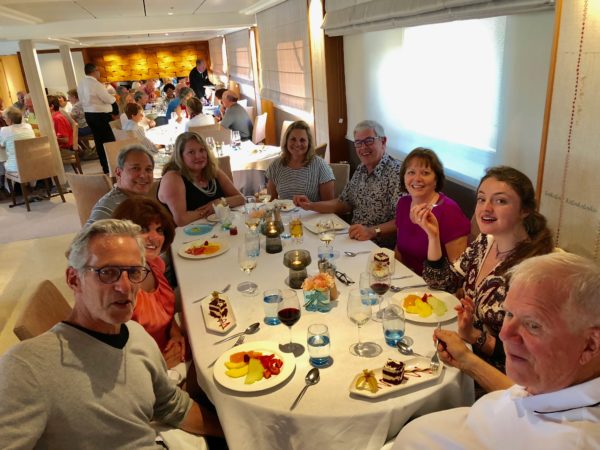 Like a magnet, we were drawn to a small group of about ten people that we palled around with and met for dinner each evening. We got to know our friends from Sydney, Steven and Jan, as well as Guy and Diane from New York. Guy even put together a website for all of us to share photos.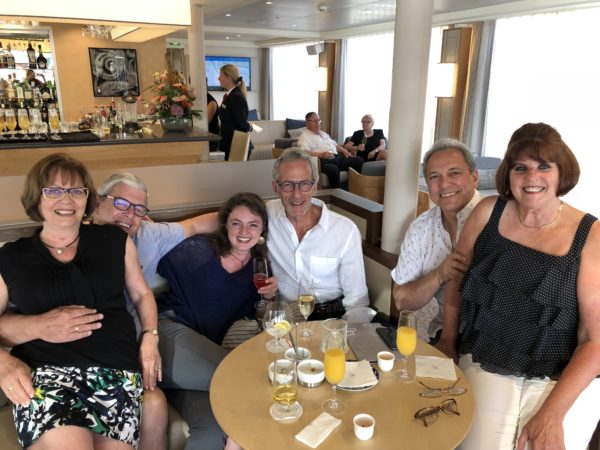 Successful multigenerational travel can be found here! Who knew that a sixteen year old young man named Aidan and his grandma, Linda would have such a fabulous adventure together? Additionally Jeff and his captivating 25-year-old daughter Meghan, had a blast hanging out with all ages on the ship. I specifically asked both of the traveling young people if they were having a great time and if they felt out of place. Both enthusiastically shared how much they were enjoying their time with family as well as the entire river cruise experience.
One of the best advantages of this size ship was that it was large enough to give you privacy but small enough to feel friendly and comfortable. There was plenty of space for solitude and more than enough lovely places to meet up with friends and have a great conversation.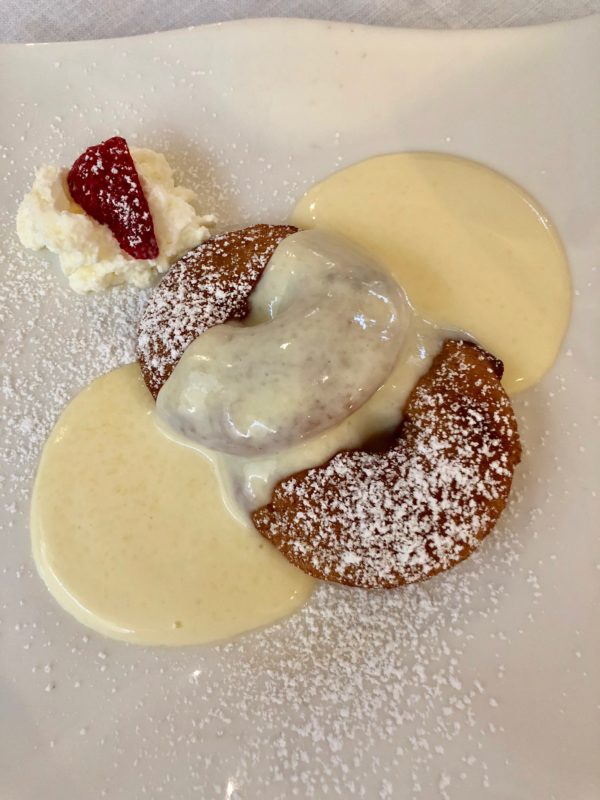 I give my first experience on a Viking River Cruise an A+, but I was particularly impressed by the incredible service and the FOOD! As you know, I am particular about my dining experiences and everything was so fresh, locally sourced and the menus were fantastic. The chefs were so accommodating and offered to make us anything we wanted for breakfast even in addition to the extraordinary buffet. Of course I asked for my favorite Eggs Benedict and it might be best the I have ever eaten. Truly.
What comes next!
In future posts I will dive deeper into the spectacular scenery and exquisite excursions. Truthfully I have only just scratched the surface of all the amazing cities and tours we enjoyed. Our Viking River Cruise on the Elbe was stacked with experiences that will impress and delight you. If you are even remotely contemplating a Viking River Cruise, do it! I easily and emphatically recommend this unique travel experience. This river cruising newby is already planning how to get my husband to join me again next year!
Have you been on a Viking River Cruise? Are you thinking about it?
To read about Tam's experience, click HERE
Pin for Later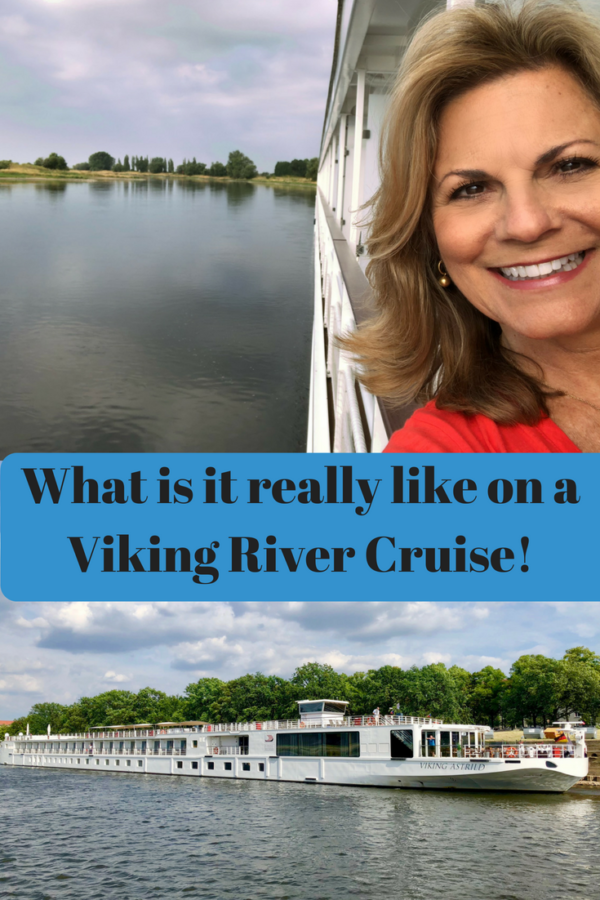 ---
Hey Readers! ~
Make sure you click over to the Home Page to see what else is happening on the blog – At the top of the home page you will find The Empty Nest, Restaurants & Food, Travel, Work with Me, Press and Contact. We have lots to offer here on AdventuresofEmptyNesters.com
Are you receiving our posts via email? If not, sign up over on the right side of this page.
Let's connect over on social media here ==>  Follow us on Twitter, like us on Facebook, check out our photos on Instagram, or pins on Pinterest