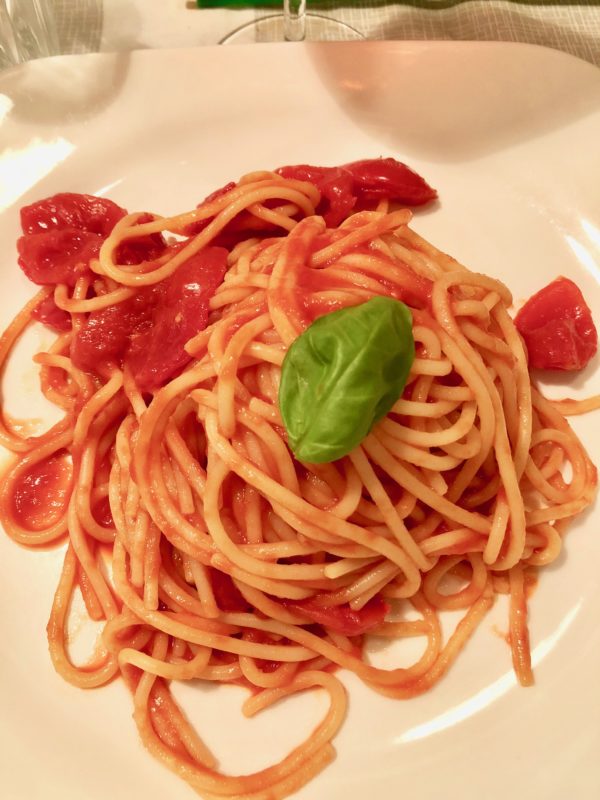 Our family trip to Italy
There is never enough space in each post to share every favorite moment and travel photo. I try not to bombard you with too much copy or too many photos, therefore lots of photos are left behind! I wish I could include a photo album every time I publish! However the next best thing is to just tell a story with my never been published photos from my recent BIG summer family trip to Italy.
On social media I have actually noticed several bloggers and non-bloggers have taken extensive trips this past summer. When you travel to Europe, so very far away, it is nice to try to squeeze in as much as you can while you are there. Although the argument can be made that you move pretty quickly and don't get to dive too deep into each city you visit.
We actually did a little bit of both. We stayed in one villa for a week in Italy in order to enjoy the countryside, slow down, relax and spend quality time with the family and then we usually spent several nights in each city after that. Craig and I left Italy and flew to Mallorca and then I flew to Berlin to take a Viking River Cruise from Berlin to Prague and lastly I stayed in Budapest, Hungary for four more nights. A BIG beautiful summer of travel. For today I am just sharing a little more of Italy.
Here's how it went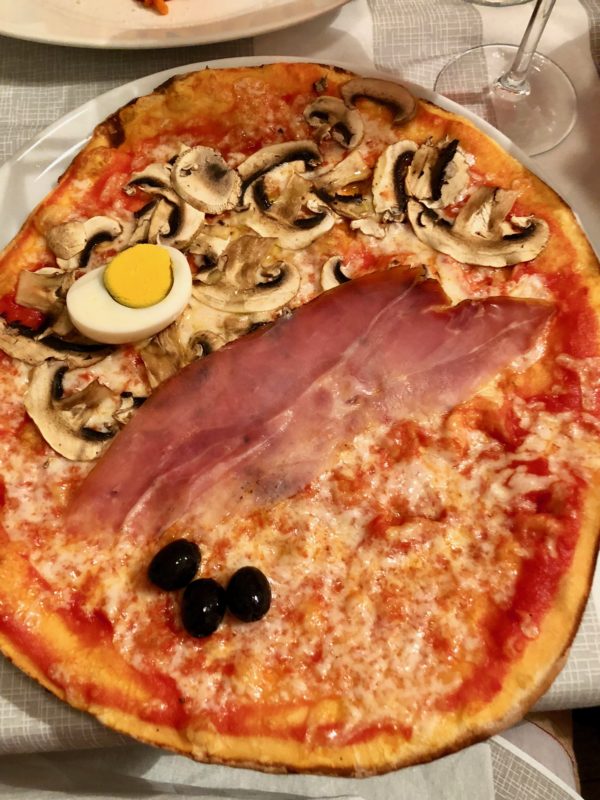 We landed in Rome and met up with my Mom and her husband Gus. We were only there for two nights, but we managed to fit in all of the touristy sites we could possibly do in a day. Both Craig and I have been to Rome before, but we wanted to explore with my parents. We ate amazing food in small neighborhood restaurants, drank a couple of refreshing Aperol Spritzes, fought the crowds EVERYWHERE, and honestly said never again in the summer. The crowds and the heat in Rome this time of year are unbearable. It is quite a large city so you can walk part of it but you must get Ubers and taxis to reach the outlying areas. It can be quite overwhelming especially if you are a first time visitor.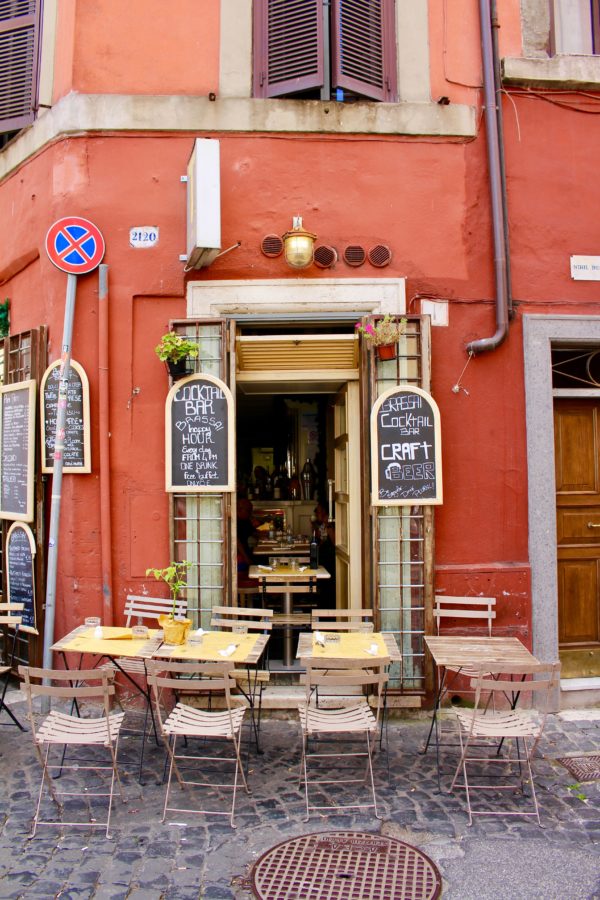 But we traveled to Italy for a very specific reason on a very specific date. We were traveling to Tuscany to Siena to see The Palio on July 2nd. The Palio is held twice a year on July 2nd and August 16th and it is a centuries old horse race where there are no rules and the jockeys ride bare back. The entire experience was one of the greatest travel experiences of our lives. To learn more – Click here to see my post.
Rome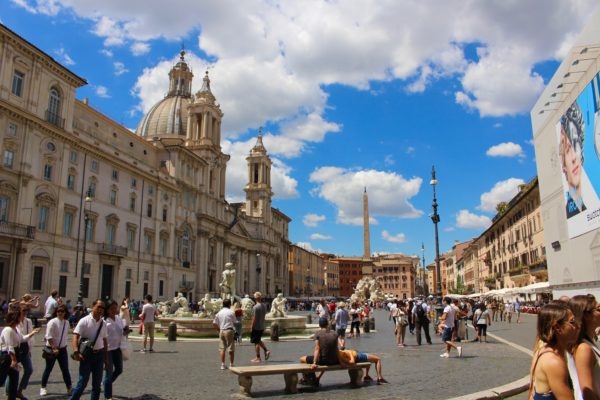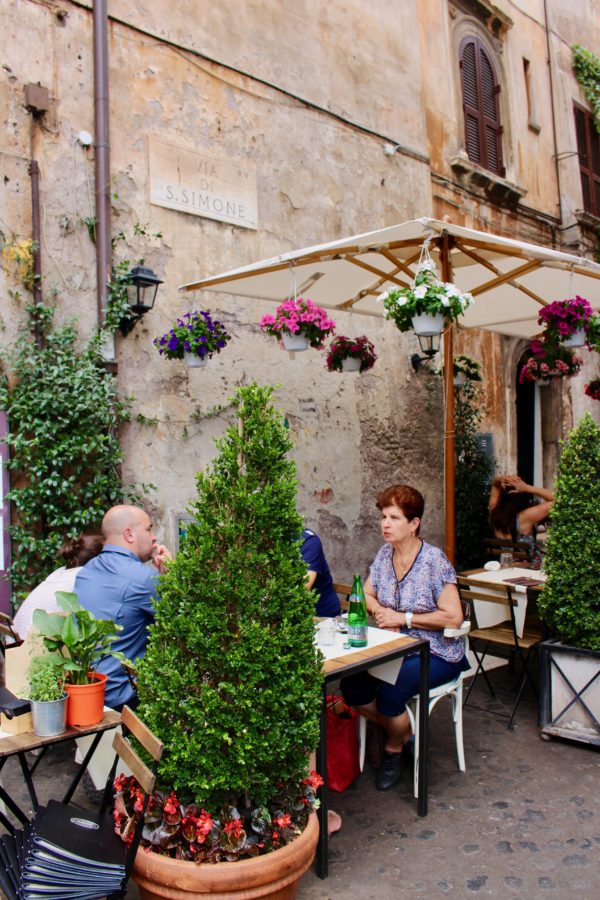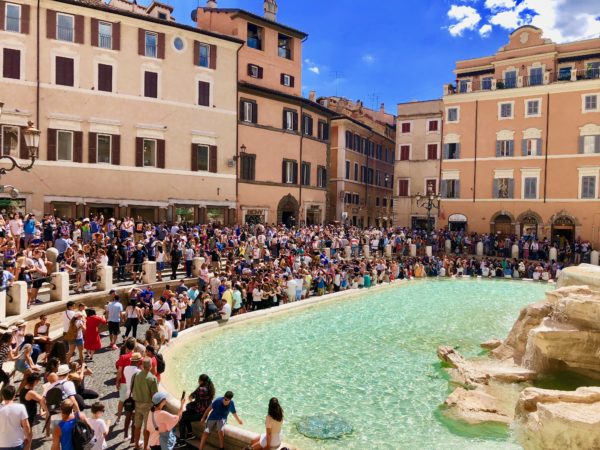 Tuscany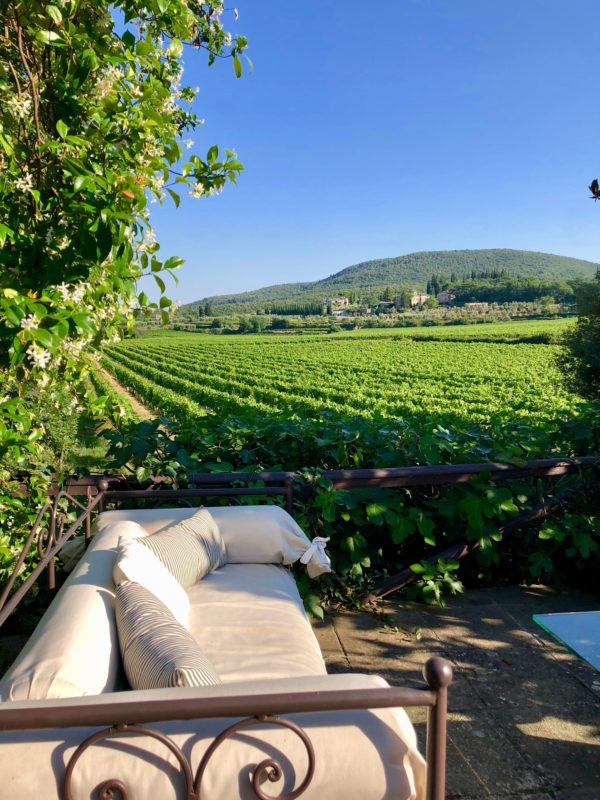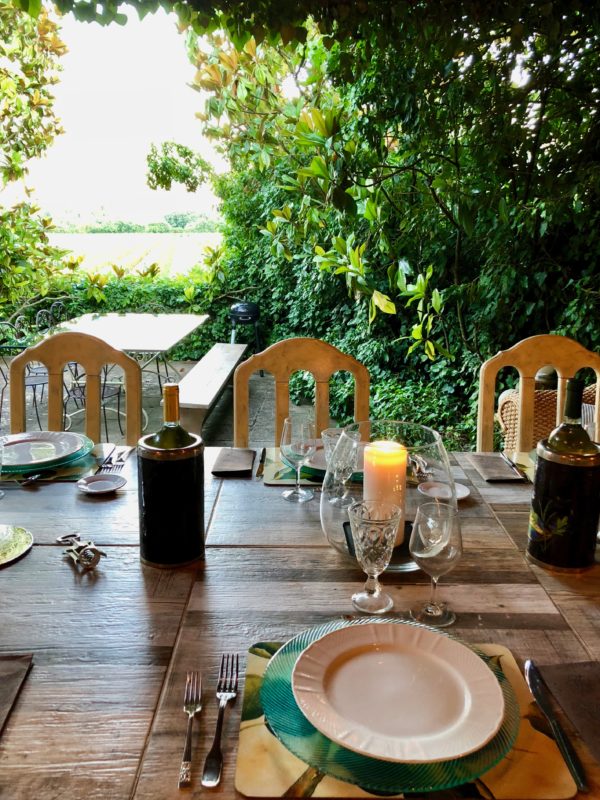 Our kids, Alex and Nick, their significant others Brent and Kylie, my Mom Linda, and her husband Gus were taking this adventure together! We all met coming from every corner of Italy at a beautiful and rustic villa that sits adjacent to acres of lush grapevines. Absolute heaven. I still get sad when I reminisce about this trip, because I want to go back. Now.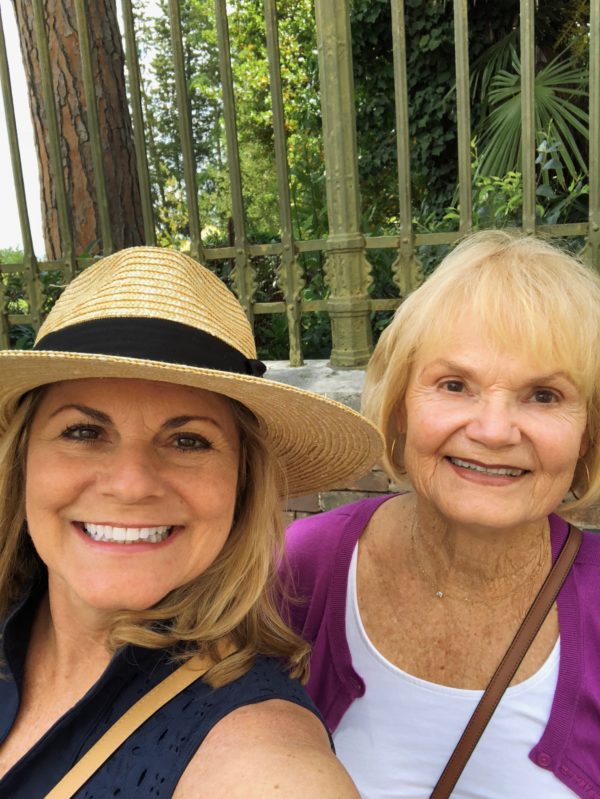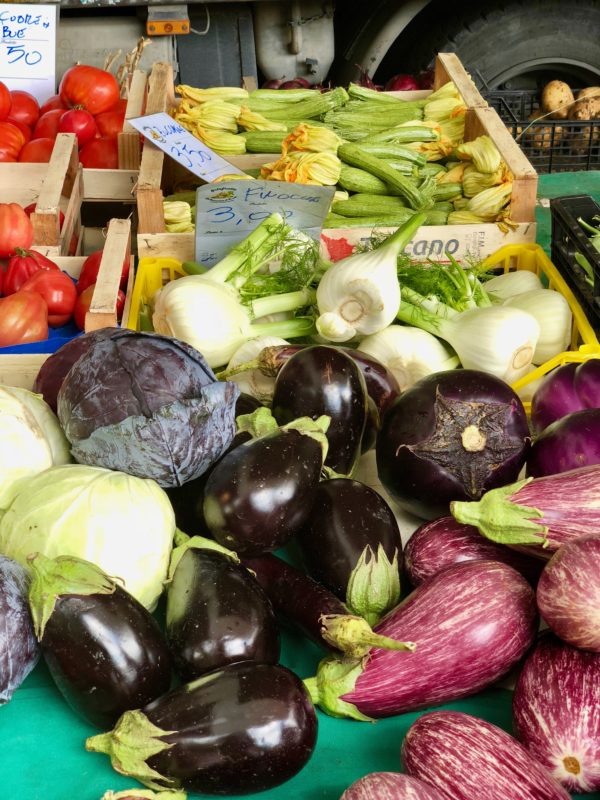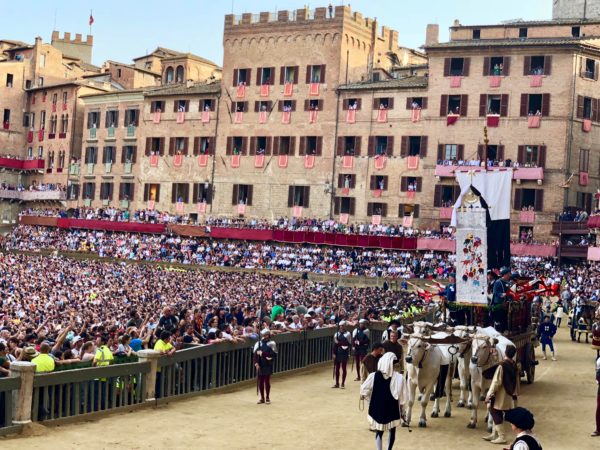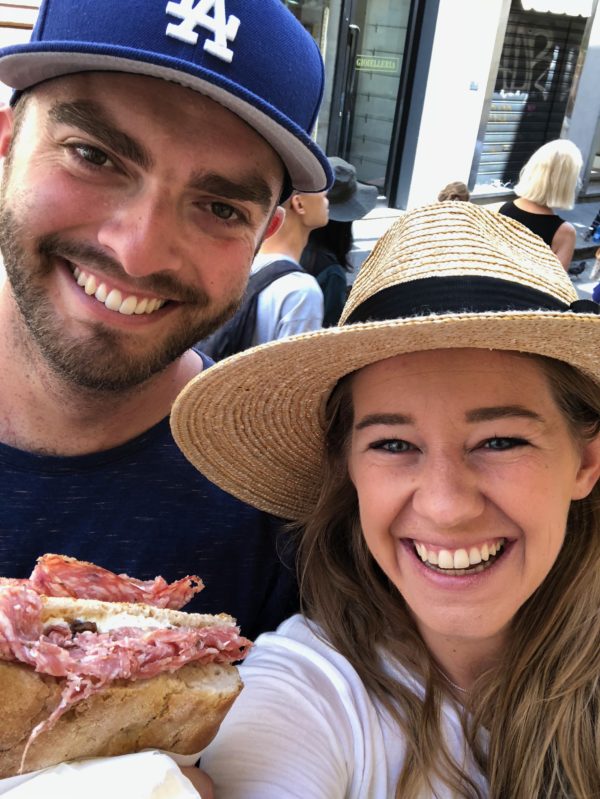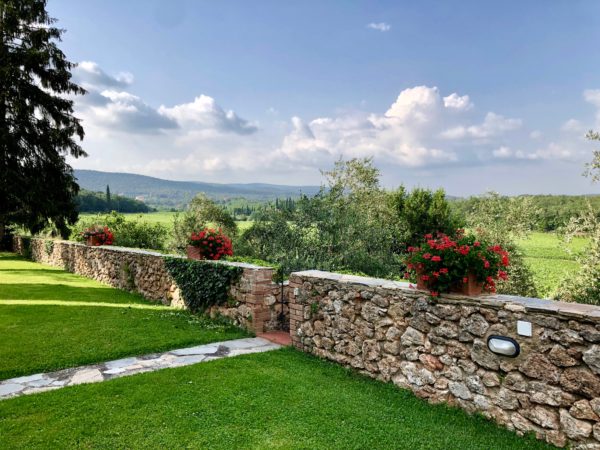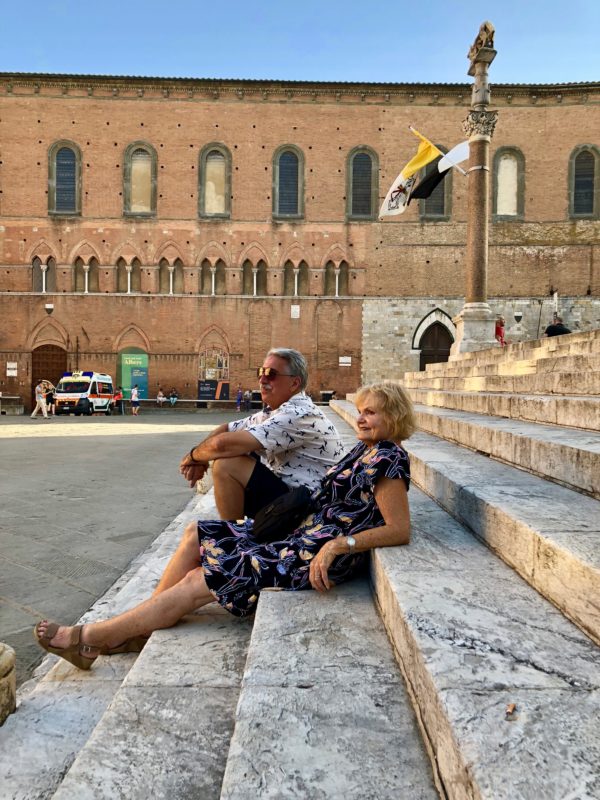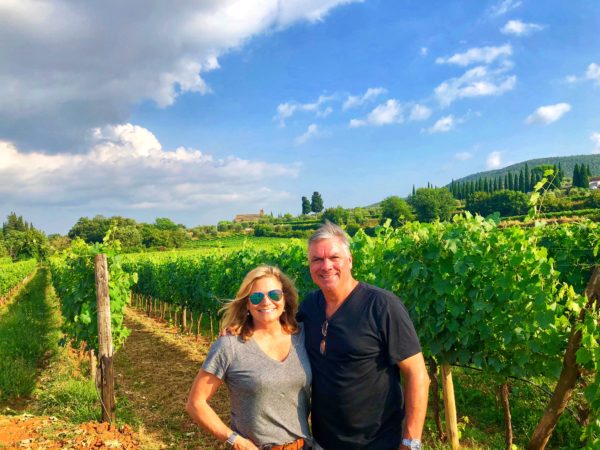 The secret to the magic of the trip
On this recent trip to Italy, there was a great deal of itinerary discussion with our special party of eight. Of course we all went on city tours, but many of the group activities were to participate in something that was welcomed by all. Enthusiastically, I might add. At the top of the list – food and wine. We can't go wrong in our family if our travel adventure includes either (win) or both (BIG win).
The key to a successful group tour is communication. Make sure that everyone's voice can be heard and that no one is forced to do something they never wanted to do! Compromise! I hope that we can plan another trip like this again, but if this is the only one, I will treasure this vacation forever.
Pin Me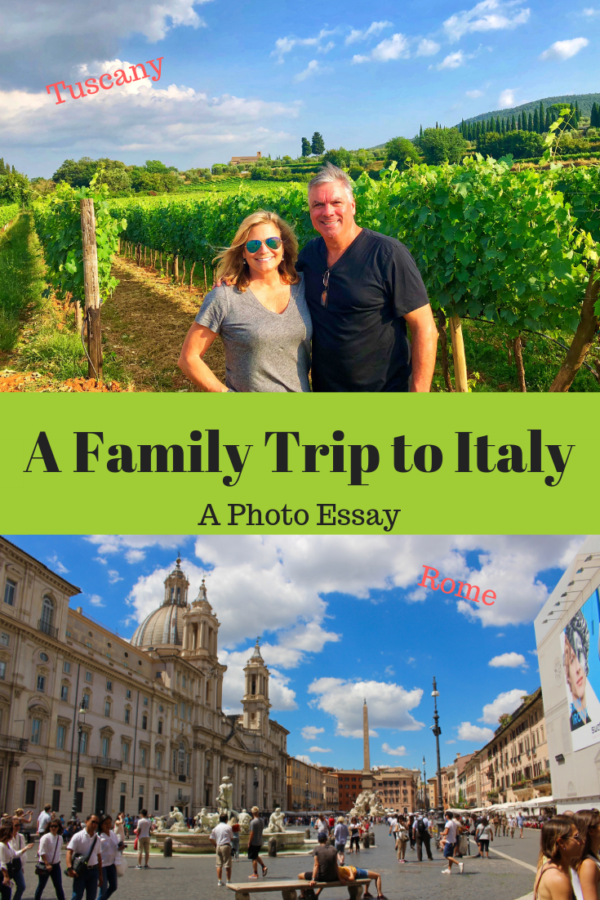 More posts about Italy ~
Adventures at The Palio in Siena ~ An Exhilarating Experience
---
Helloooo!
Make sure you click over to the Home Page to see what else is happening on the blog – At the top of the home page you will find The Empty Nest, Restaurants & Food, Travel, Work with Me, Press and Contact. We have lots to offer here on AdventuresofEmptyNesters.com
Are you receiving our posts via email? If not, sign up over on the right side of this page.
Let's connect over on social media here ==>  Follow us on Twitter, like us on Facebook, check out our photos on Instagram, or pins on Pinterest