The Secret to Successful Multigenerational Travel
Someone recently asked me why I thought that multigenerational travel works for some, but not for others. After giving this some thought, I think the magic is in what you do. Is this an activity that is embraced by everyone? Or is this one person's idea of a good time and everyone else has to go along with it?
The key to successful group travel, especially those with different age groups lies in the willingness of the group to communicate. To ensure that everyone is well represented and that members of the group are not railroaded into doing something that isn't of interest to them.
Food is always a common denominator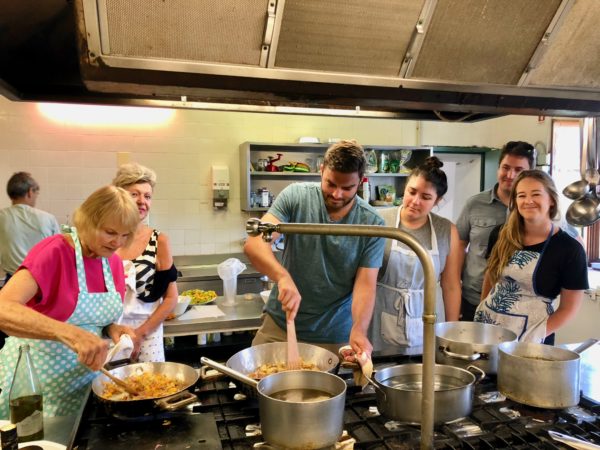 Prior to our departure for our family trip to Italy, I reserved a private class at La Chiusa with Chef Dania. I was first introduced to her through my culinary school trip with Tuscan Women Cook last summer. It was such an amazing experience that I knew given the opportunity, I would love to experience this class with my family. My wish was granted.
All eight of us participated (even the non-cooks) and all absolutely loved the cooking class experience. Yay! It was so fun for me to watch my family get to be a part of the same class that had made me so happy only a year prior.
Every single member of the family, from millennial to middle-aged, to my mom and stepfather, were thrilled with the experience.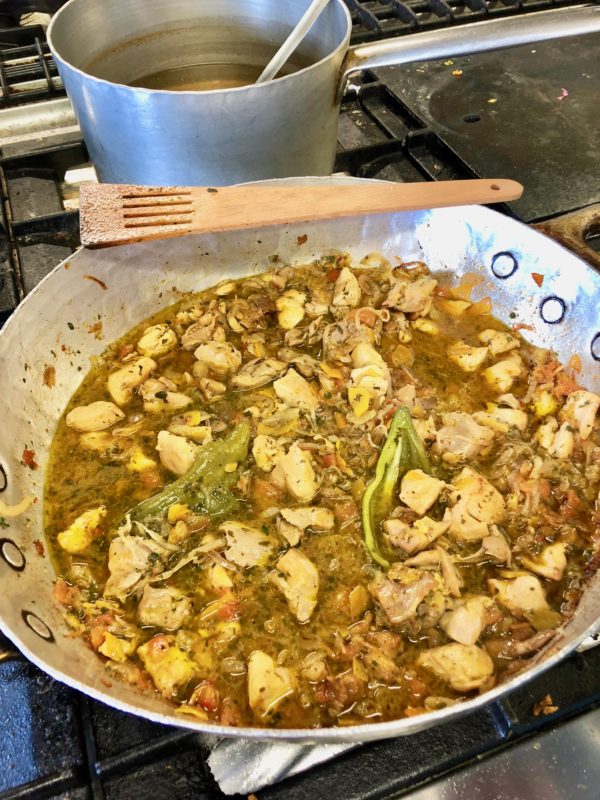 We learned together
We learned everything from how to make a divine Italian Chicken dish, to stuffing zucchini squash blossoms, caramel gelato, and even three different kinds of pasta. From making the dough to rolling the pici ( a local pasta) to filling and cutting handmade ravioli not only was it a blast but we were able to eat our dishes in the charming dining room of La Chiusa at the conclusion of the class.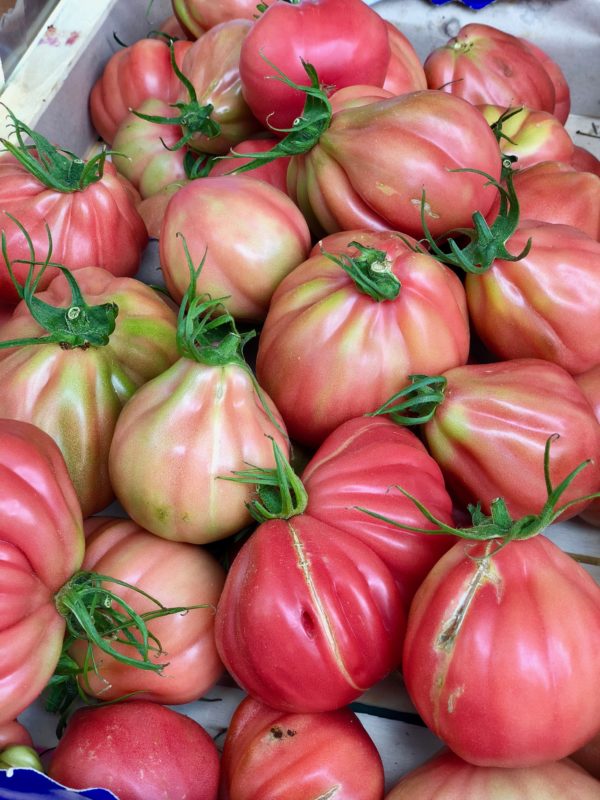 With tears in my eyes, I realized my dream of bringing together the people I love with an activity that was so special and so personal to me. Watching all of them try new cooking techniques even when this was way out of their comfort zone was a thrill. Many of us were pretty good cooks to start with, but a couple of us had never done anything like this in their lives! How cool is that?
We all adjusted, supported one another and ate some ridiculously delicious farm to table Italian dishes. Fresh ingredients from local farms and from the restaurant's own gardens and olive groves, elevated these dishes to a sublime level that you could never experience anywhere else.
If you love to cook and want to try traveling with your grown kids, this is the place to do it!
More wine please –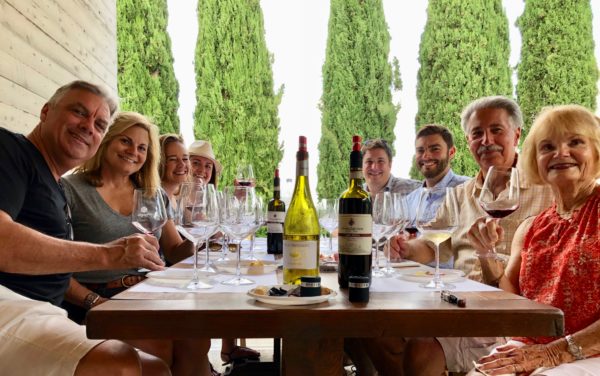 In addition to loving great food, we all appreciate delicious wine and are happy to visit and tour local wineries in our travels. Just steps from our patio at the villa, were acres of beautiful, lush, green grapevines owned by Tenuta di Trecciano.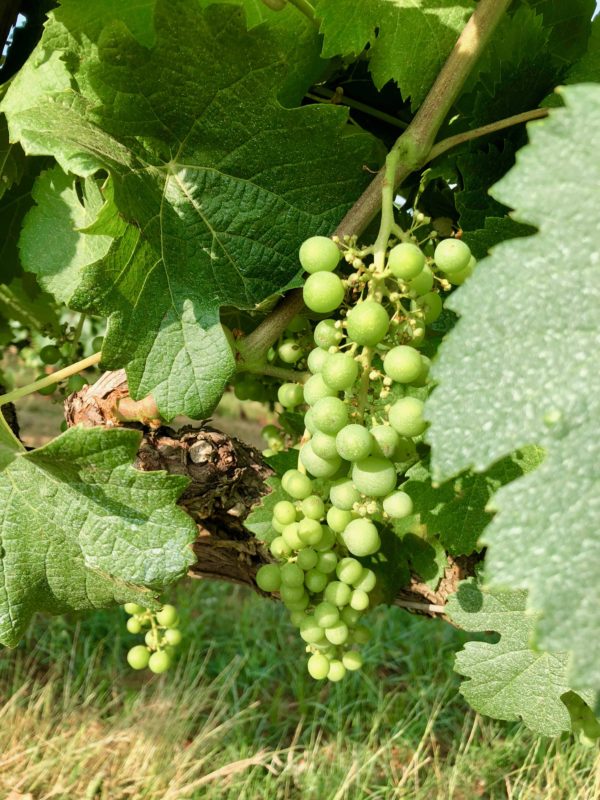 Our local house manager arranged for a private tasting and tour of the facilities, as well as an exciting tour of the grounds and vineyards. Pinch me please, what a fantastic way to spend an afternoon! Our rental villa in Solvicille was so close to the winery that we could see it from our tour.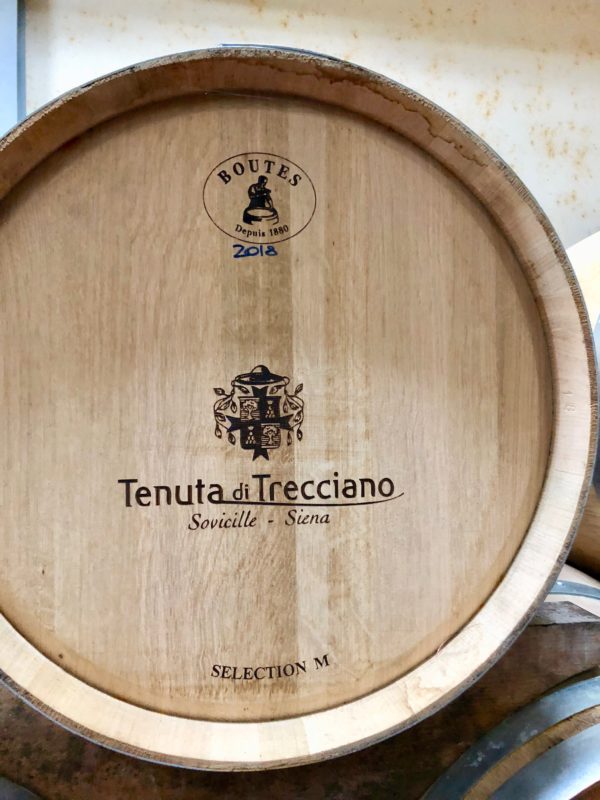 We tasted several wines, ate delicious snacks and thoroughly enjoyed a relaxing afternoon in the vineyards. We took turns taking photos on the property while we immersed ourselves in the Italian countryside. Once we returned, the only activity planned was to watch the golden sunset, listen to the sounds of the cicadas chirping and probably drink some more wine.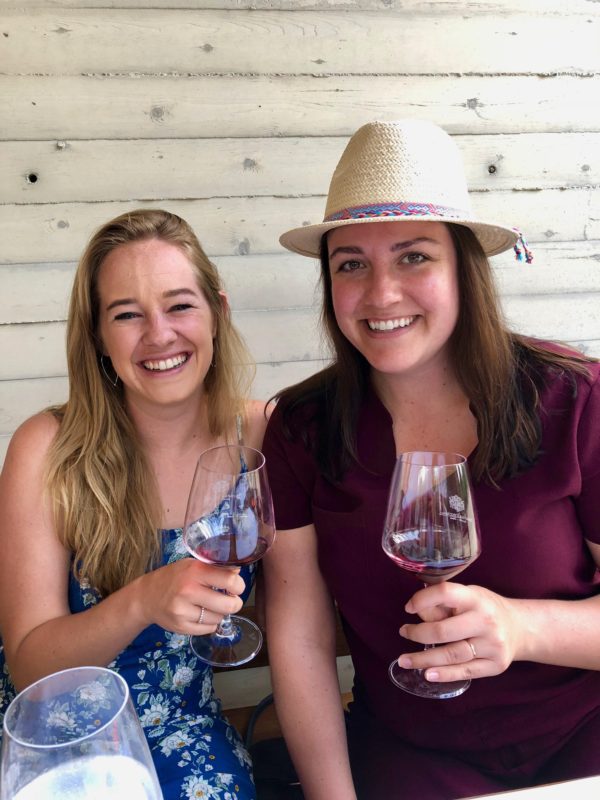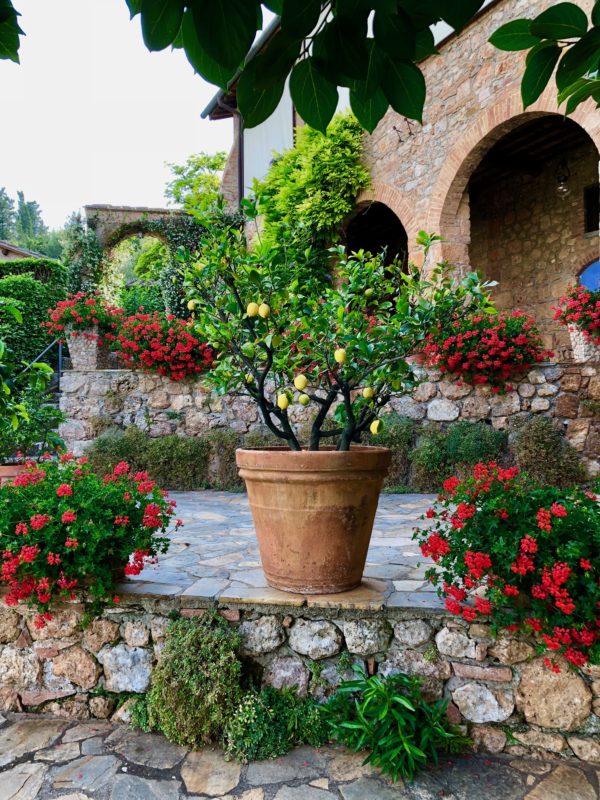 Even with three different generations, we enjoyed each other's company and spent that all important "quality time". I define this type of successful interaction as when the participants are not looking at their phones but looking into the eyes of the people they are talking to.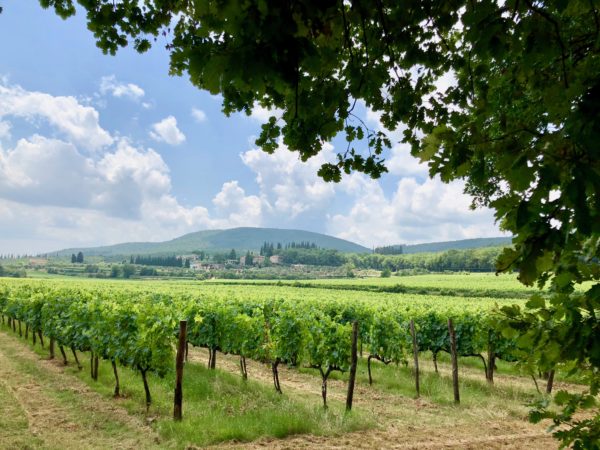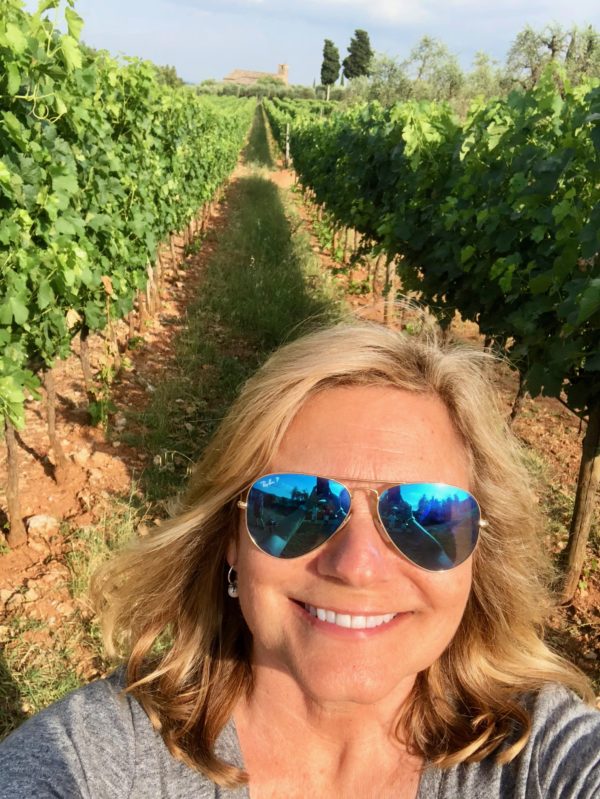 Have you experienced a successful multi-generational vacation? We would love to hear about it!
Pin Me!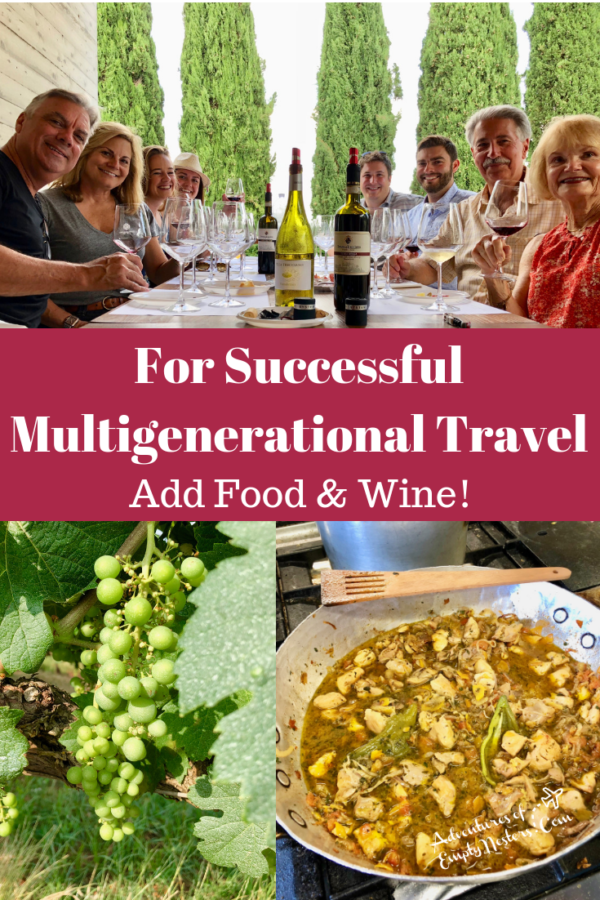 More from our trip to Tuscany
Adventures at the Palio in Siena – An Exhilarating Experience
Our Dreamy Life at the Villa: Our family style feast, local wines and spritzin'
An Italian Cooking Class in Tuscany for the Whole Family
---
Hello!
Make sure you click over to the Home Page to see what else is happening on the blog – At the top of the home page you will find The Empty Nest, Restaurants & Food, Travel, Work with Me, Press and Contact. We have lots to offer here on AdventuresofEmptyNesters.com
Are you receiving our posts via email? If not, sign up over on the right side of this page.
Let's connect over on social media here ==>  Follow us on Twitter, like us on Facebook, check out our photos on Instagram, or pins on Pinterest