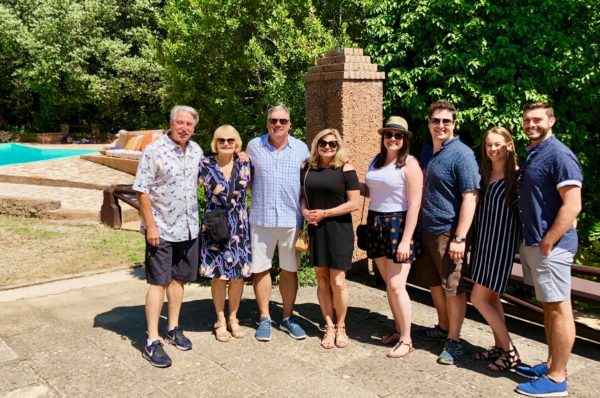 More adventures from our trip to Tuscany!
For our trip to Tuscany, trying to decide the best itinerary and finding the perfect accommodations was a fun process, but truthfully a bit stressful for me. I am confident when I plan travel for myself or with just Craig, but to include six other discerning travelers, I wanted everything to be just right. No one dictated a thing, it was just my need to make sure that everyone had the very best possible experience! Through the tour company Palio Tours, we found the perfect size villa for our party of eight. The enormous house was just big enough to allow every couple to have their own room and offered several indoor and outdoor living spaces where we could all hang out, but it never felt overwhelming or too large to navigate.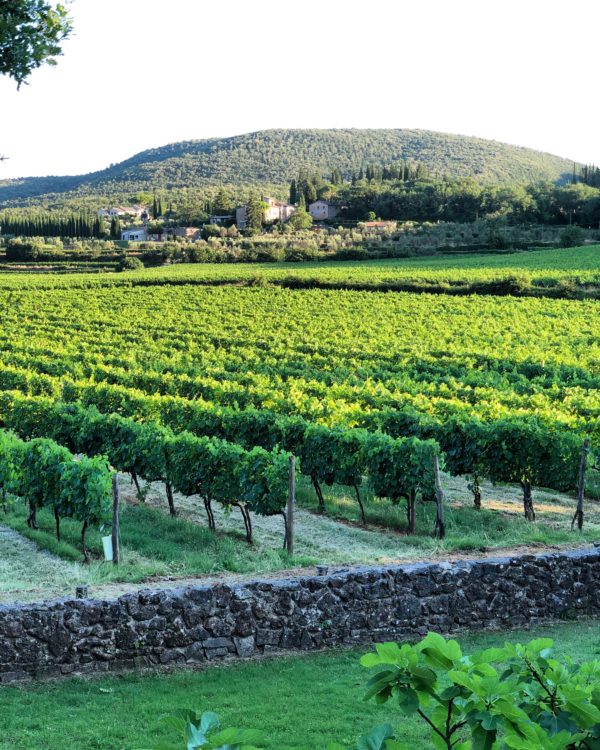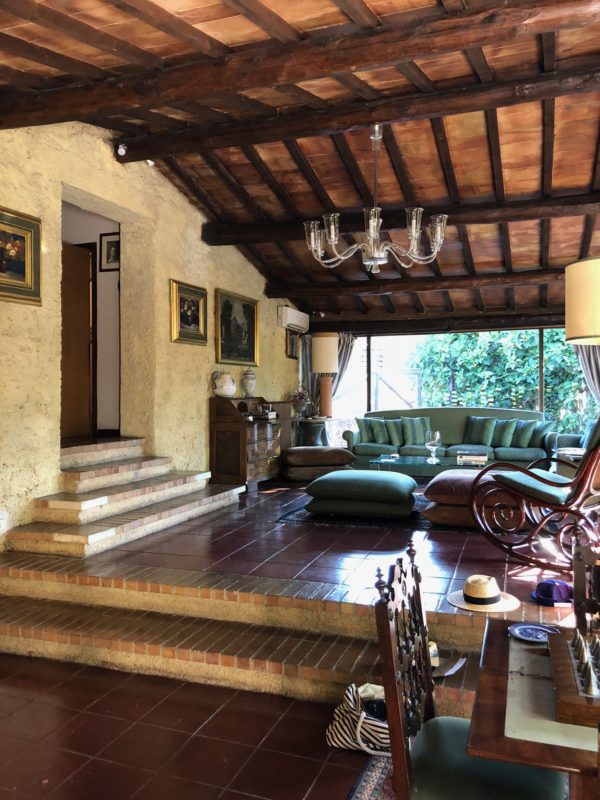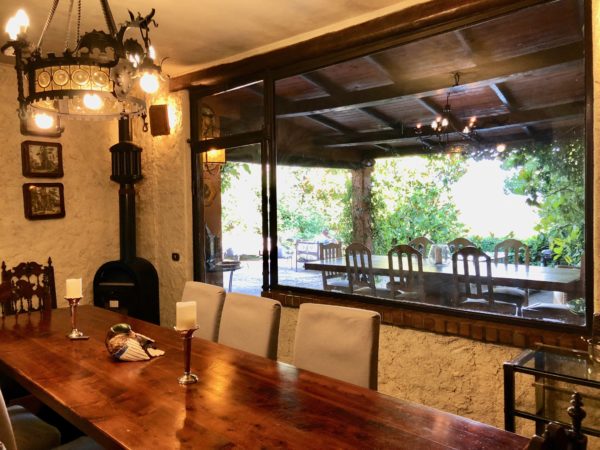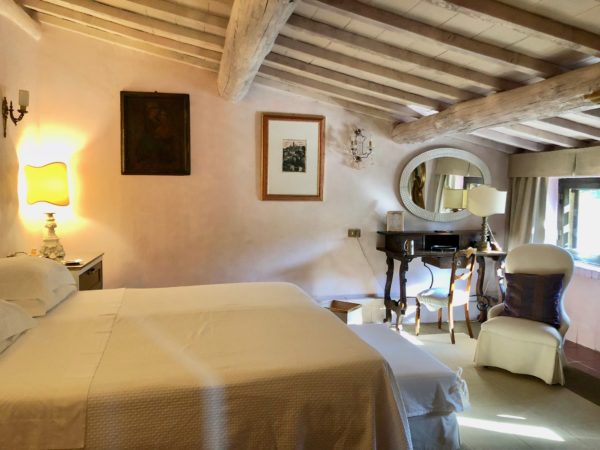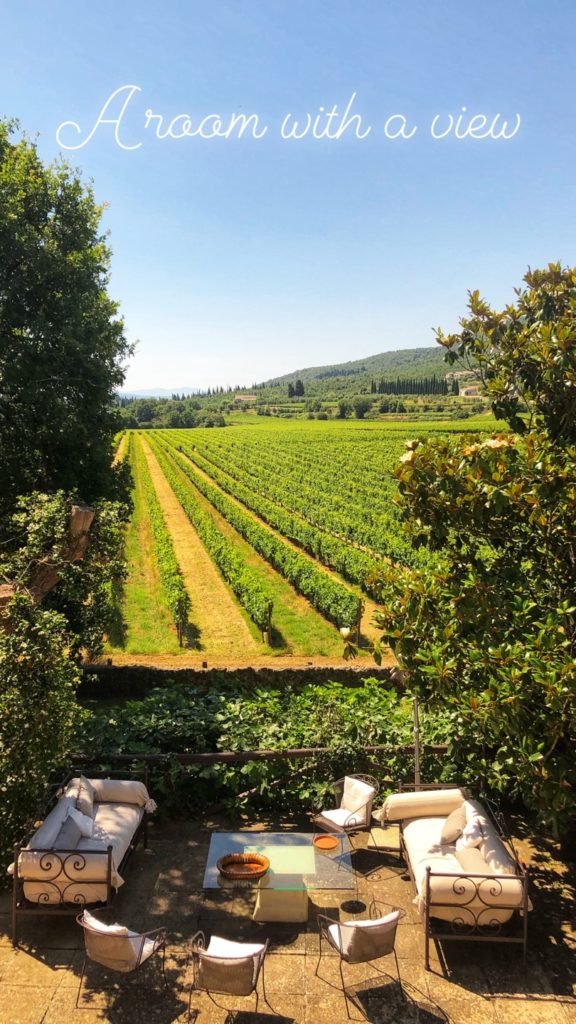 However, our favorite spot of all was to sit on the patio to enjoy an Aperol Spritz or Italian wine of choice while gazing at the vineyard. Yes a vineyard! Surrounding the property were the vast and beautiful vineyards from the Tenuta di Trecciano Winery and literally as far as we could see were verdant hills of vines.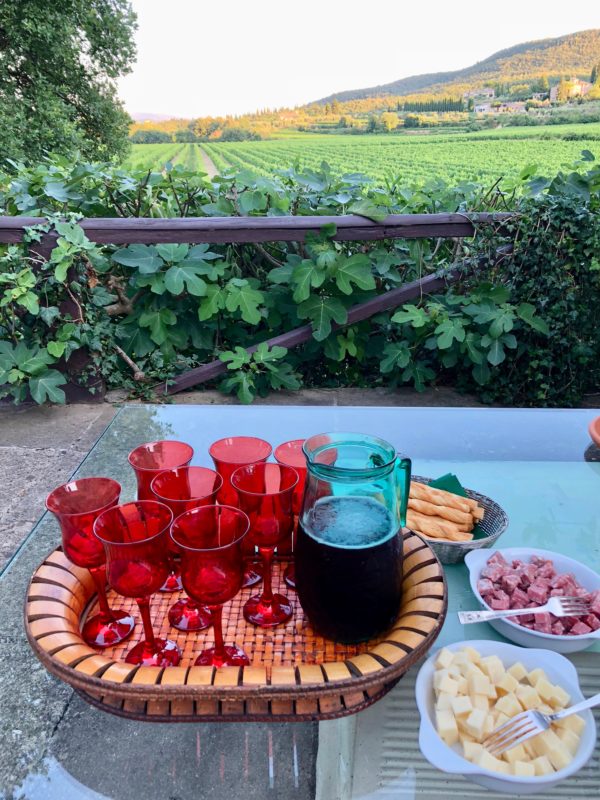 So what is a Spritz?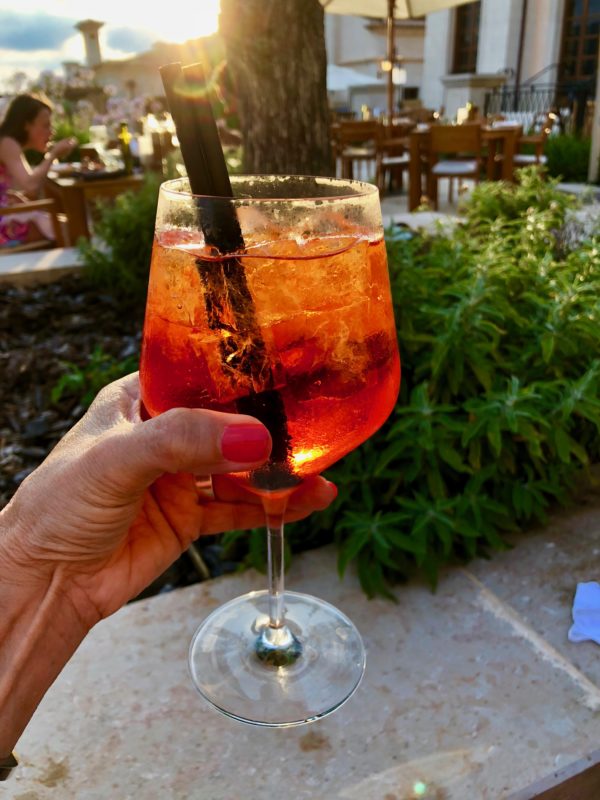 An Aperol Spritz is made with the orange colored liquor called Aperol, Prosecco (Italian Champagne) and club soda. It is ideally served in a large wine glass filled with ice and is incredibly refreshing and so delicious. We were addicted. Unfortunately for our daughter Alex, she became the spritz bartender because she mastered the technique sooner than anyone else. It wasn't unusual to see eight glasses lined up on the tile counter of the vacation house waiting to be filled! I think I can speak for the whole group, that our spritzin' adventure was a HUGE favorite!
A Golden Afternoon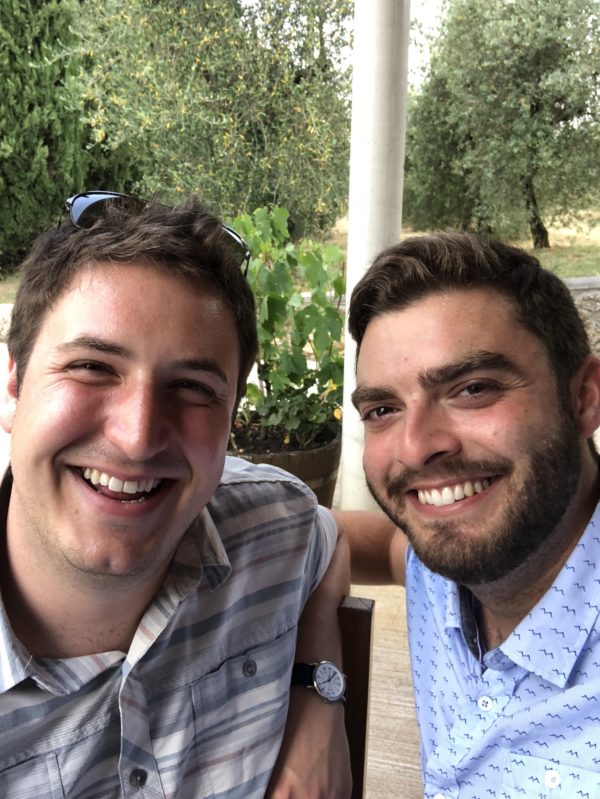 Prior to dinner, we would all take a seat on the patio and talk about our delightful day traipsing through Tuscany and plan for the next day's adventures. Sounds dreamy doesn't it? Many times I sat and thought "Is this really happening? Did I really make this trip happen?" If I hadn't been a guest of Tuscan Women Cook last year, this dream of attending The Palio with my family would never have come to fruition. During last year's trip I met Cristina, the tour guide who introduced me to Palio Tours.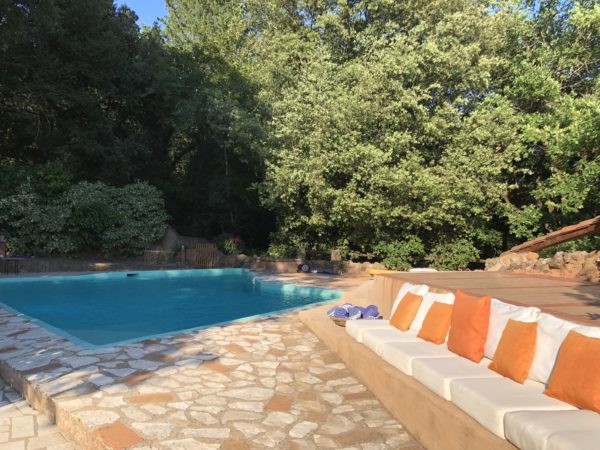 Cooking for Eight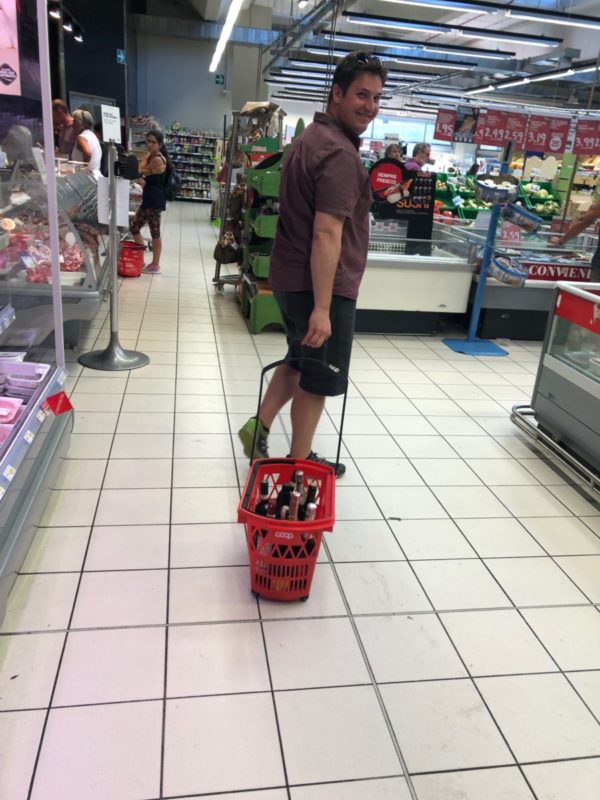 The kids (I say "kids" the couples are 25 and 30, hardly children) made several trips to the Coop, the local grocery store, to fill our refrigerator with necessary ingredients for breakfast and lunch. If we were close to home, we would eat at the villa and almost every morning we ate our breakfast of scrambled eggs and thick slices of fresh bread and jam al fresco at the large outdoor table, with those incredible views of the vineyard.
I wondered before we left if cooking for eight was going to be a problem. As it turns out, not at all! Alex, Brent, Nick and Kylie did a lot of the preparing and cooking, but we mostly dined on beautifully plated antipasti of salad, meats, cheeses, locally baked bread and farm fresh produce. Check out the video of one of our antipastos, styled by Nick!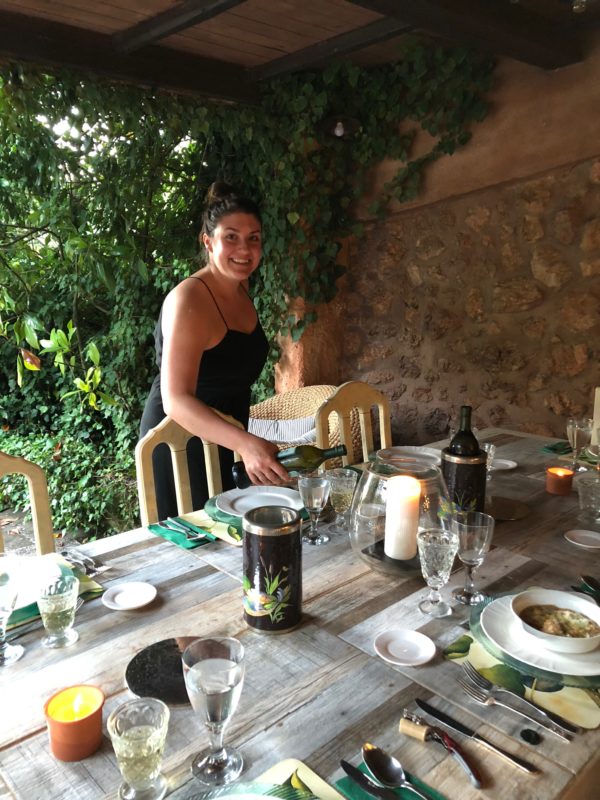 While staying at the villa one of the delicious options we took advantage of was to say Yes! to a meal prepared by the owners and hosts of the property. These two local women cooked a feast of feasts with their personal recipes and five courses!
Dinner is served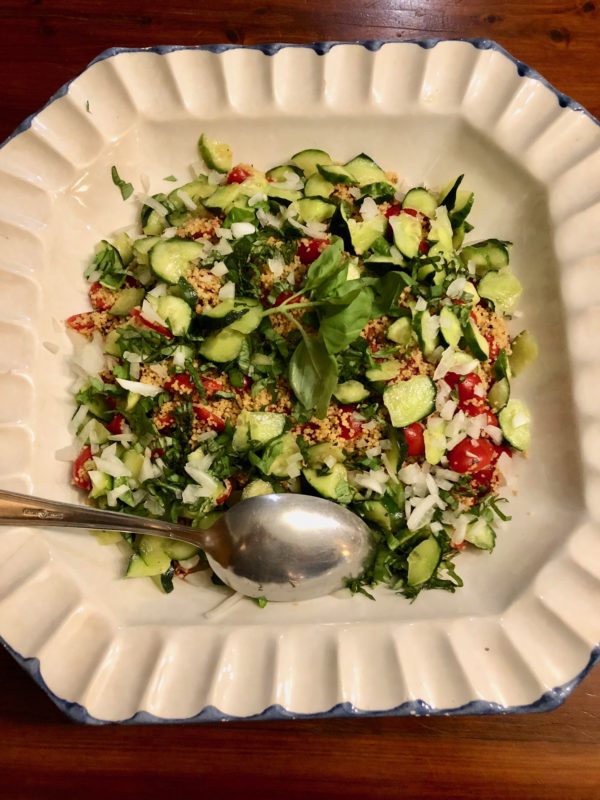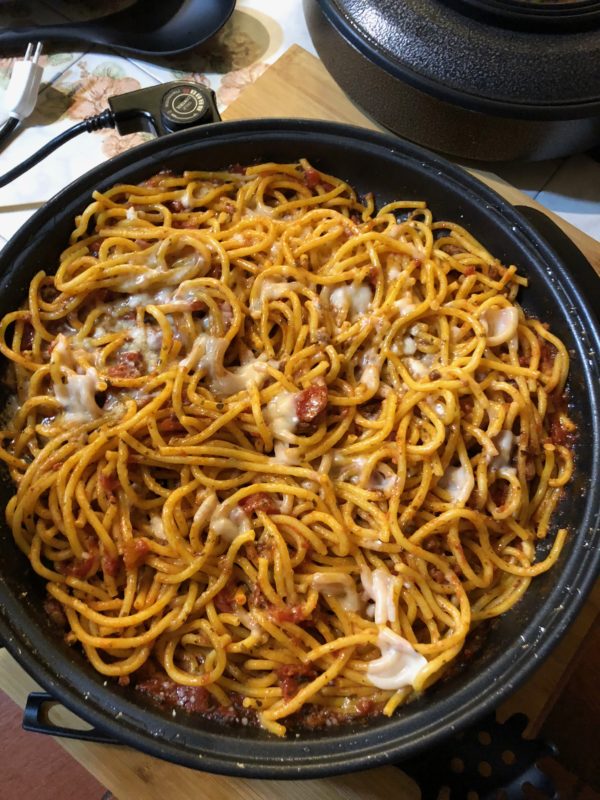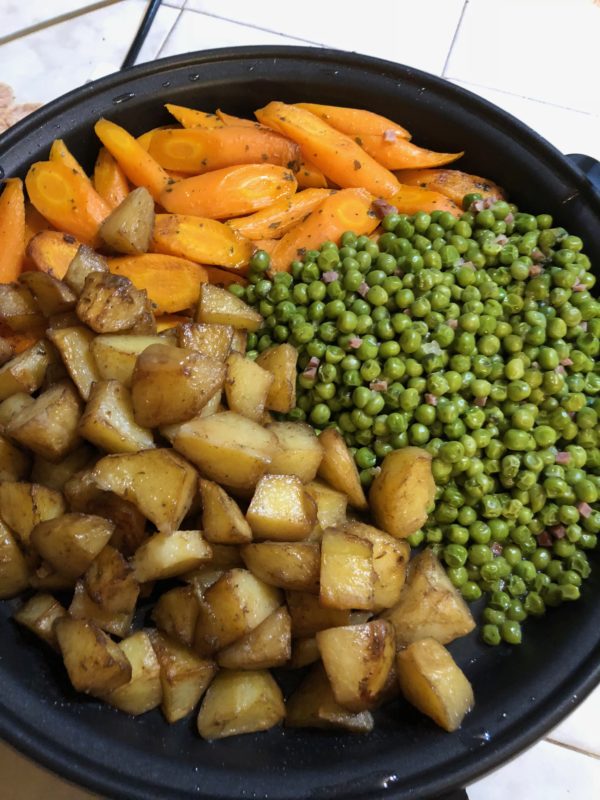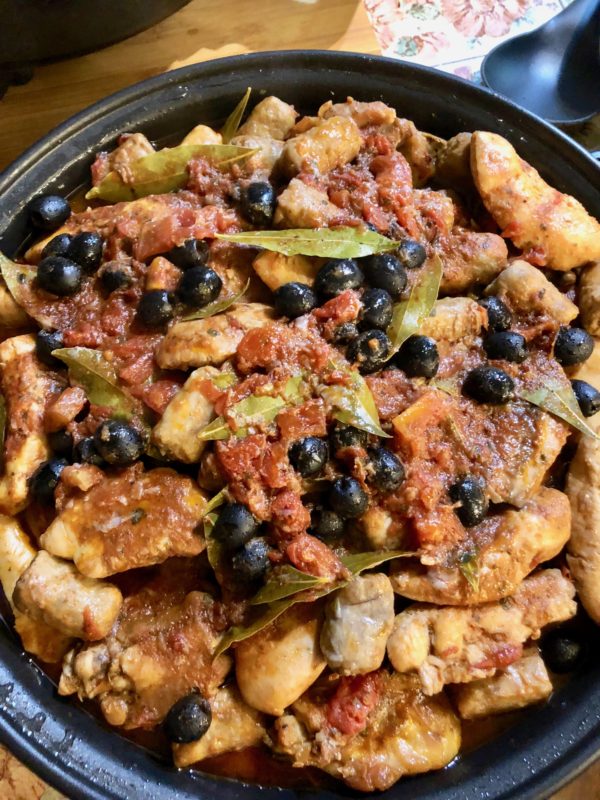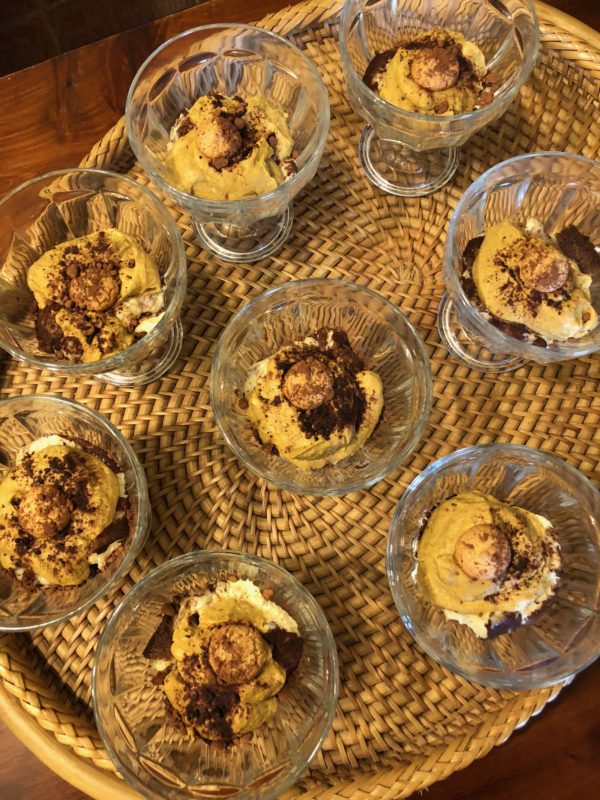 The ladies arrived at 8:00 pm just as the amber Tuscan sun was starting to set, with an aperitif and light hors d'oeuvres, and then set up the dinner paired with local wines (white and red) and special desserts were part of each meal as well.  One evening it was creamy Tiramisu and the other was a Merengue Cake. So sugary and light, we were all licking our plates!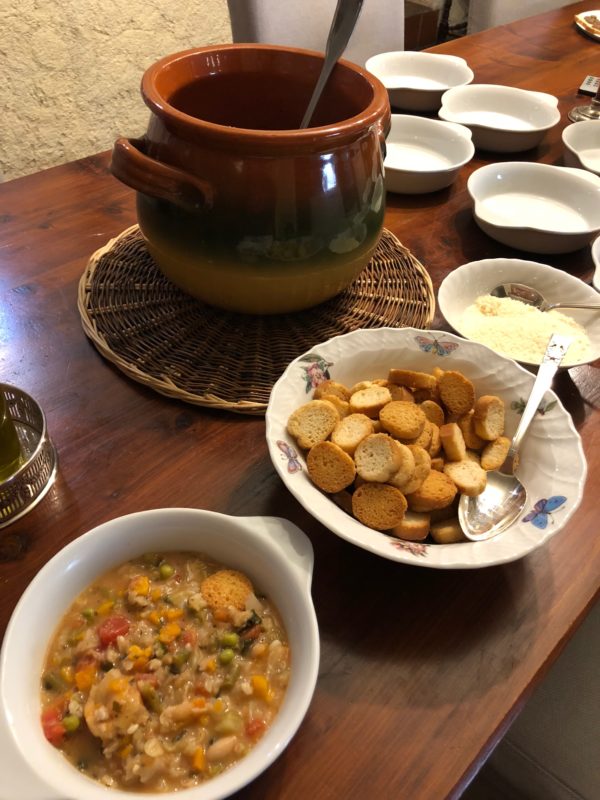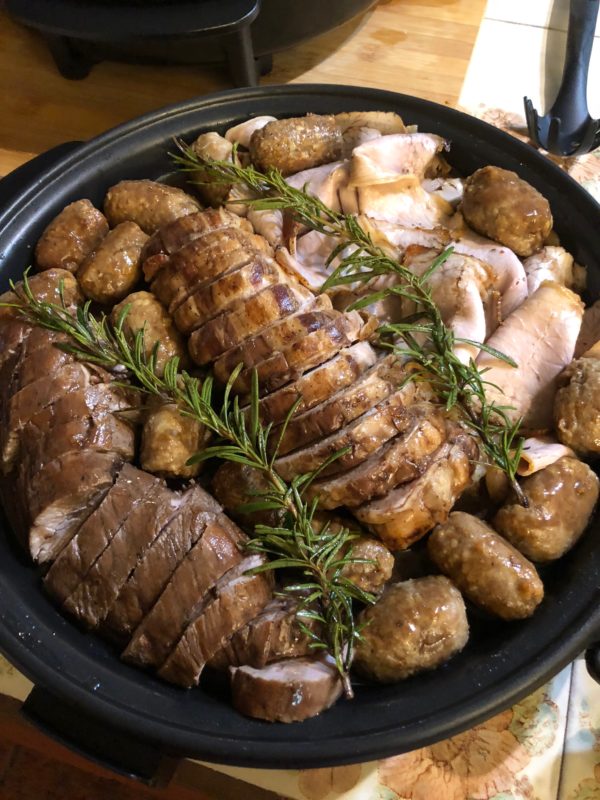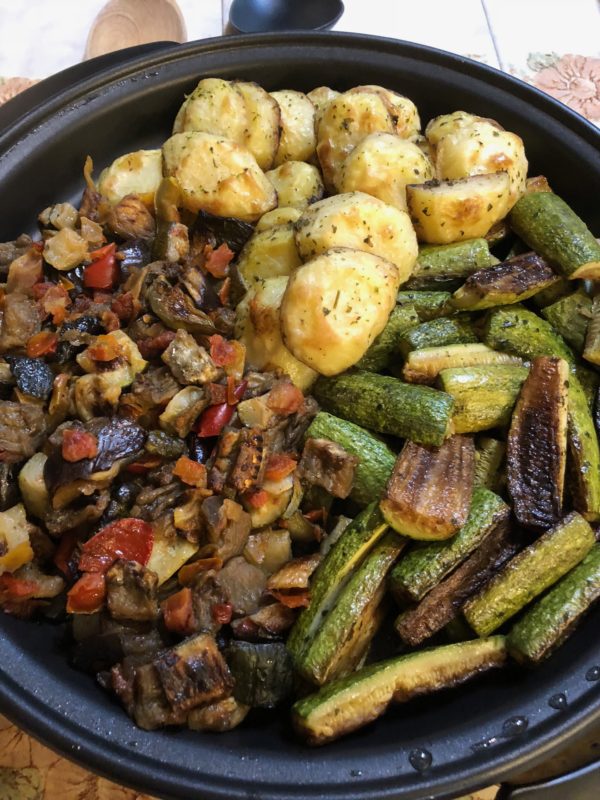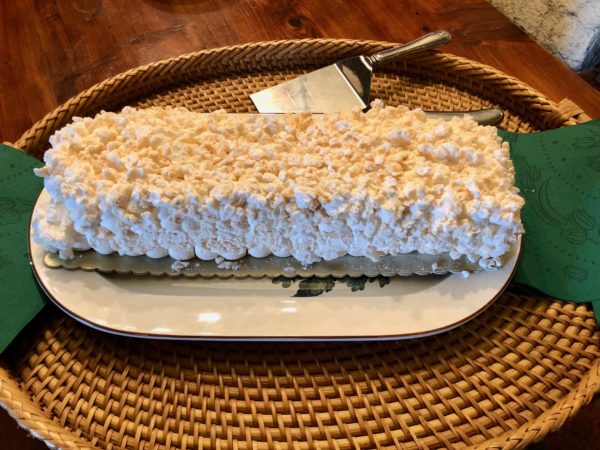 In addition to our two home-cooked feasts, there was a wonderful restaurant in the local village just a five minute drive away, so we also took advantage of that opportunity too!  Lastly, we ate in Siena the night before the Palio at the Contrada Dinner and then enjoyed a late evening meal in town after the race.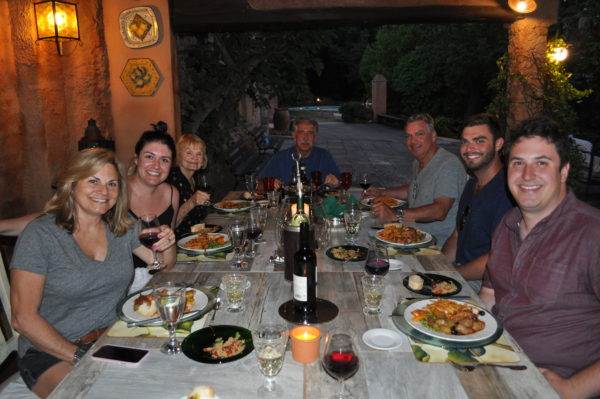 Final Thoughts
In between our Palio excursions we took day trips to Montepulciano, Pienza and Solvicille, relaxed by the pool and attended our own personal cooking class at La Chiusa in Montefollonico. More on those stories very soon!
Our special stay in the Villa, in the hills of rural Italy, was such an incredible addition to the trip to Tuscany. Most often we all stay in hotels, but by staying in one place we were able to spend much more quality time together. What a treat it was for my parents to spend this time with their grandchildren and their partners. Because our adult children live a plane ride away, most of the time spent with their grandparents is during the holidays when there is no extra time for a "vacation" type of atmosphere.
Look for my opinions about multigenerational travel in an upcoming post, but this trip to Tuscany was a HUGE success and we were able to please three generations of travelers and have the time of our lives. I am just sorry that it is over! I think I have little PTB – Post-Travel-Blues!
Stay tuned for more from our adventure in Italy. Next up: Our Italian Cooking Class Adventure for Eight!
Pin for Later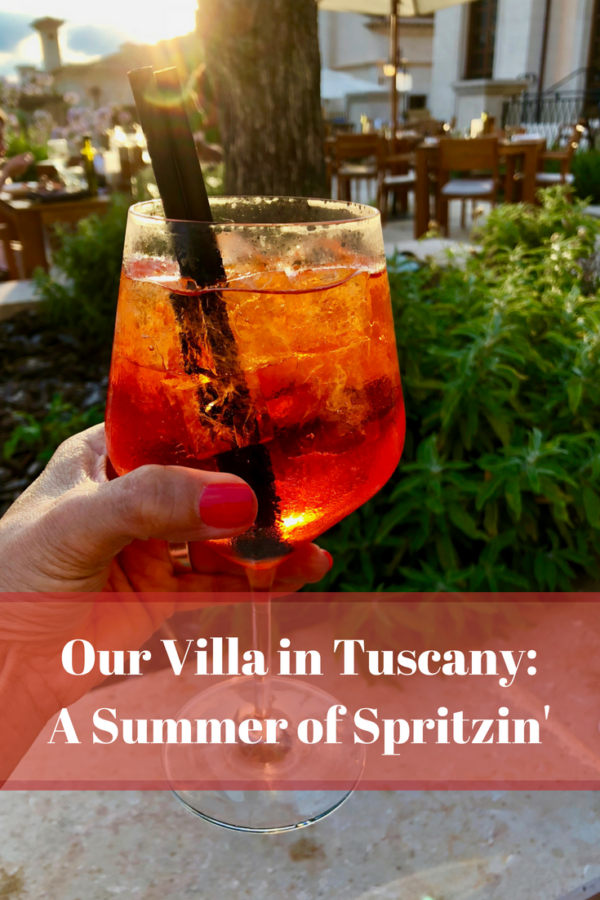 More posts from our family trip to Tuscany~
Adventures at the Palio in Siena – An Exhilarating Experience
---
Readers Please Note ~
Make sure you click over to the Home Page to see what else is happening on the blog – At the top of the home page you will find The Empty Nest, Restaurants & Food, Travel, Work with Me, Press and Contact. We have lots to offer here on AdventuresofEmptyNesters.com
Are you receiving our posts via email? If not, sign up over on the right side of this page.
Let's connect over on social media here ==>  Follow us on Twitter, like us on Facebook, check out our photos on Instagram, or pins on Pinterest
All photos are property of Adventures of Empty Nesters.