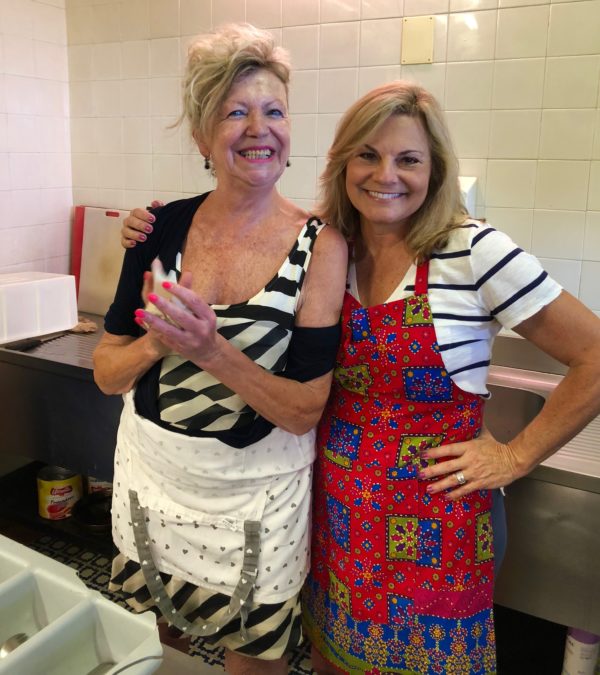 ---
---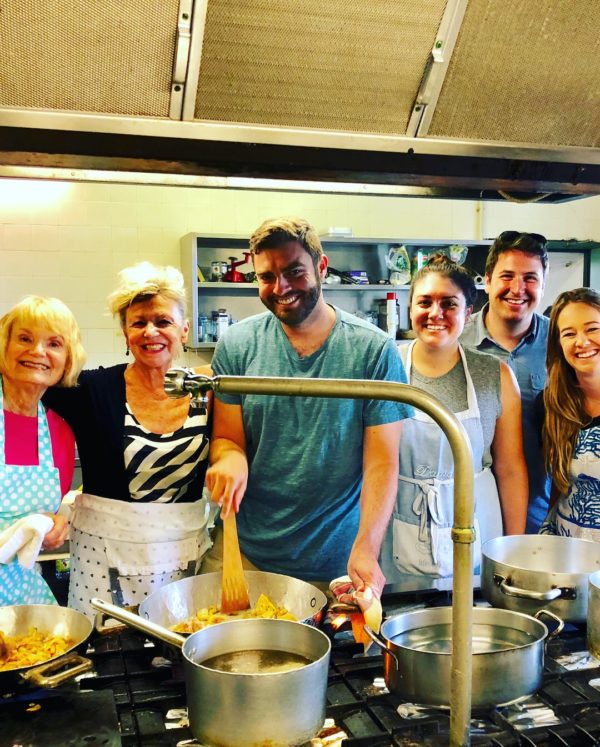 Who wants to go to an Italian Cooking Class? Me!
How many of you have dreamed of taking an Italian cooking class that is actually in Italy? Yes, me too! Last summer I enjoyed my time with Tuscan Women Cook so much, but I was traveling alone. I had a total blast, but often I was thinking how much fun it would be if my family was there with me too!
Fast forward one year
When our plans to travel to Italy to see The Palio were reserved, I went to work arranging the Italian cooking class. Do you ever take cooking classes? They can be so immersive and educational. All the week's worries can melt away when a talented chef is sharing how he or she can make the delicious dish sitting in front of you.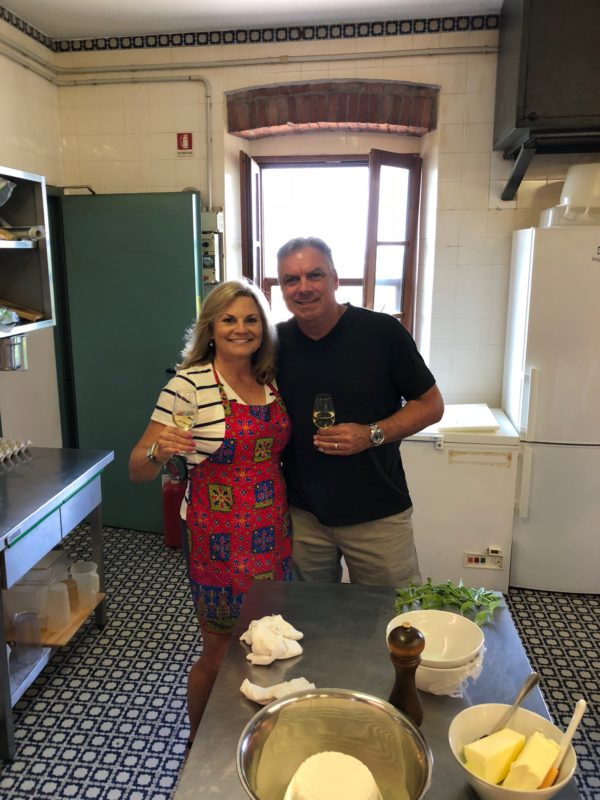 Many of my home-cook talents can be attributed to taking many, many of these types of classes. I have taken pie making classes, cake making classes, pizza making classes, cocktail making classes and many others just in the last few years. I have been taking classes on and off since I was a teen. A very long time ago!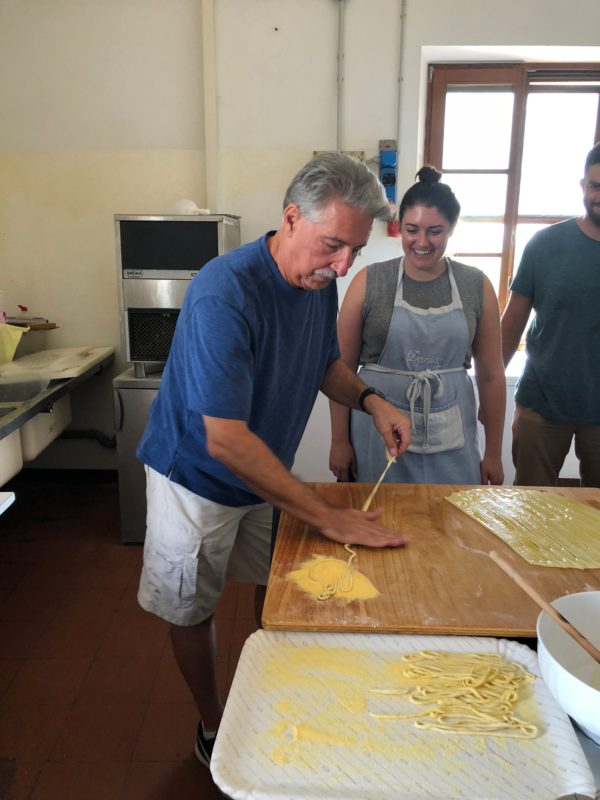 Very often I receive emails from readers who ask me how to bridge the gap between parents and their adult children. How do we find a common interest that we can enjoy together while spending quality time? Taking a cooking class is always a top suggestion of mine and also a recommendation based upon personal experience. We have already taken several classes with our adult children and loved it!
Our Italian cooking class went like this!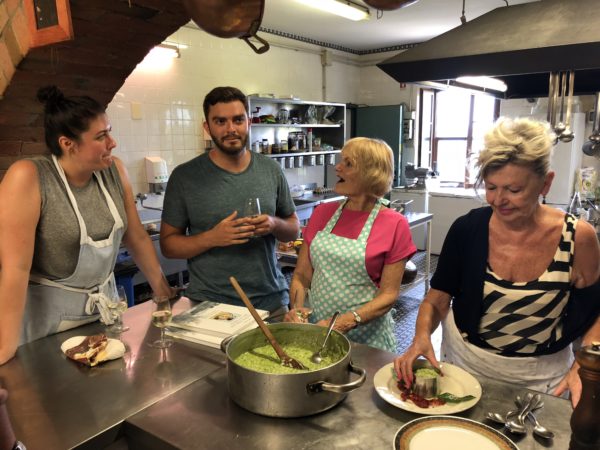 Not all of us were super strong cooks, but everyone participated in every cooking lesson and activity and all eight of us absolutely loved the experience! Our class participants were my mom Linda and her husband Gus, Craig and Me, our oldest Alex and her fiancé Brent and our son Nick and his girlfriend Kylie.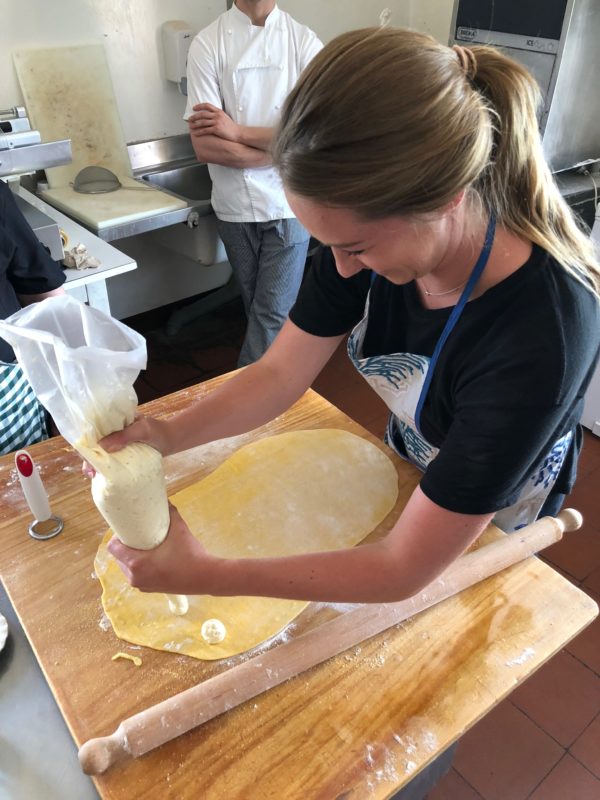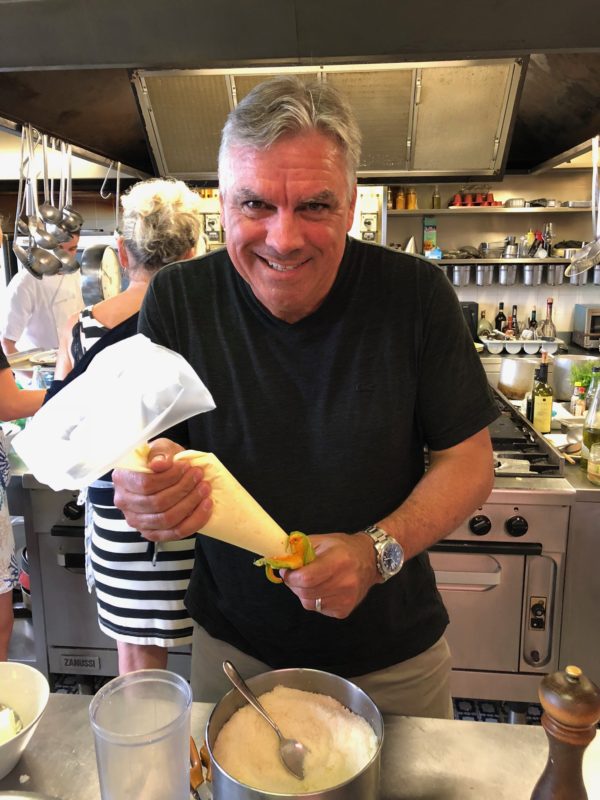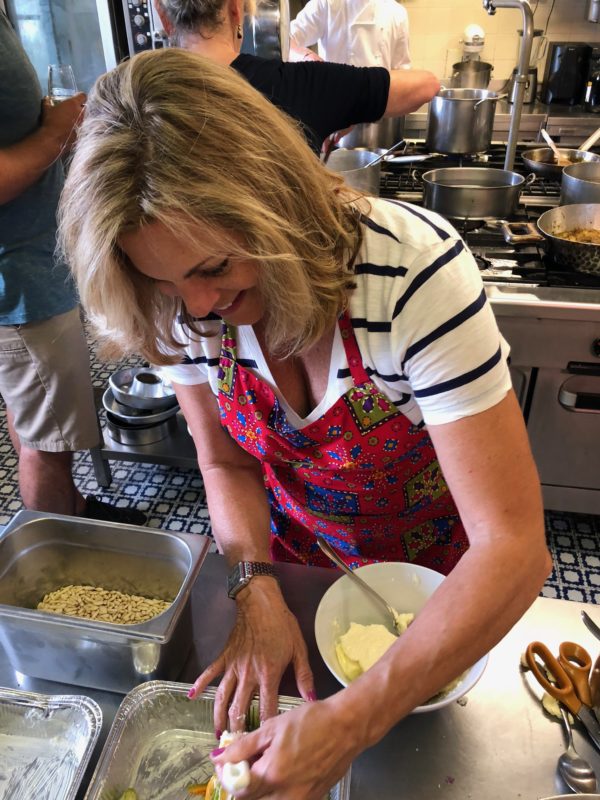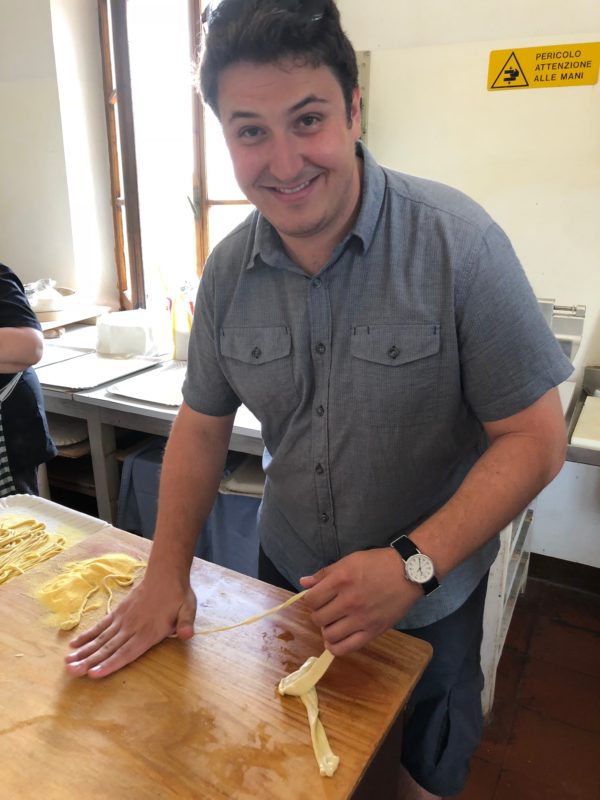 Chef Dania showing us her technique for making vegetable risotto. Nick is translating.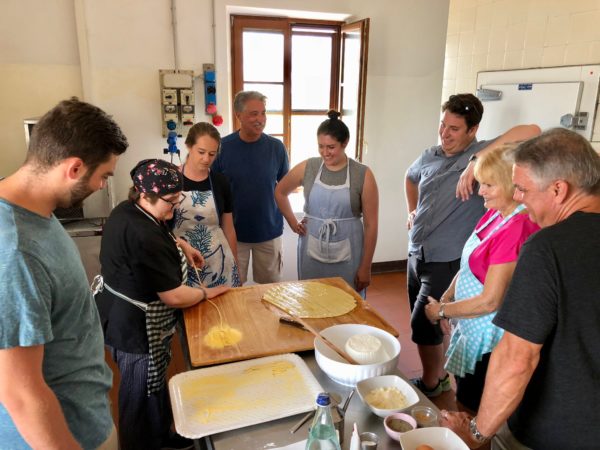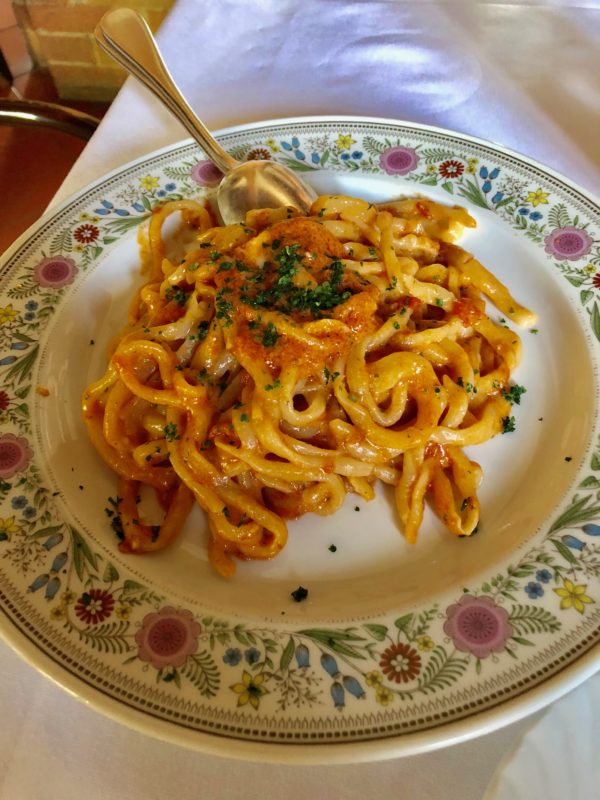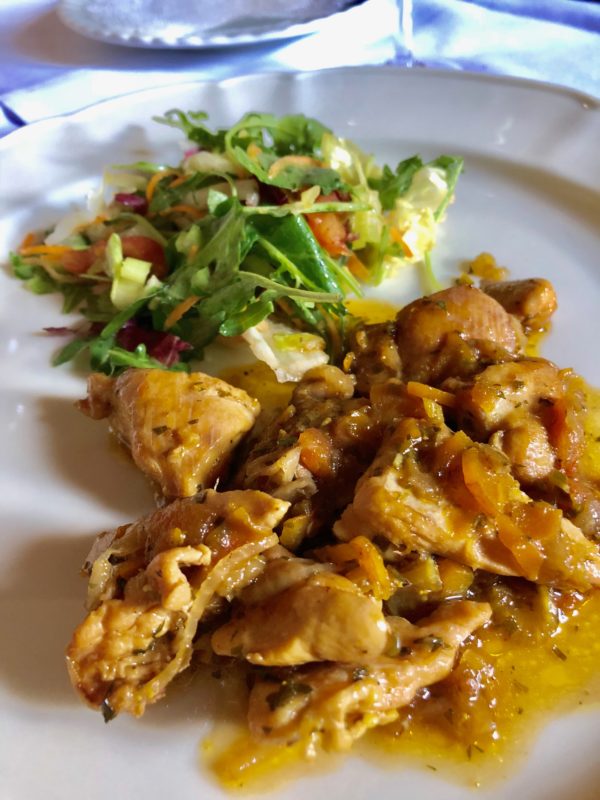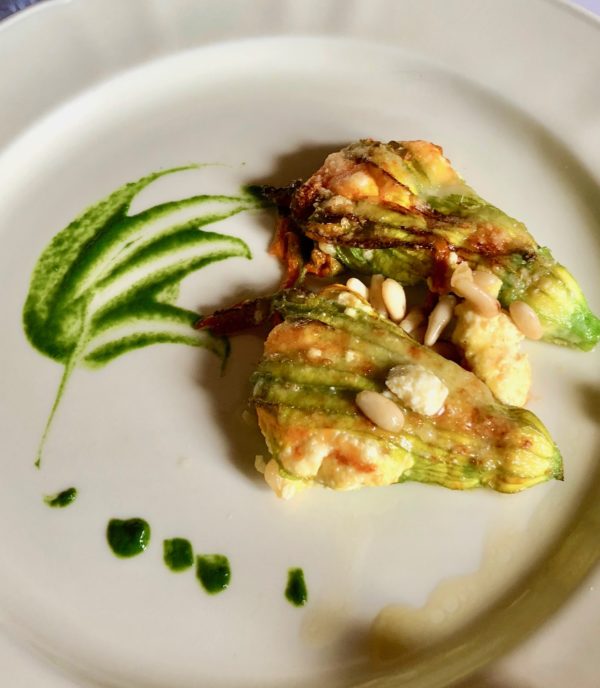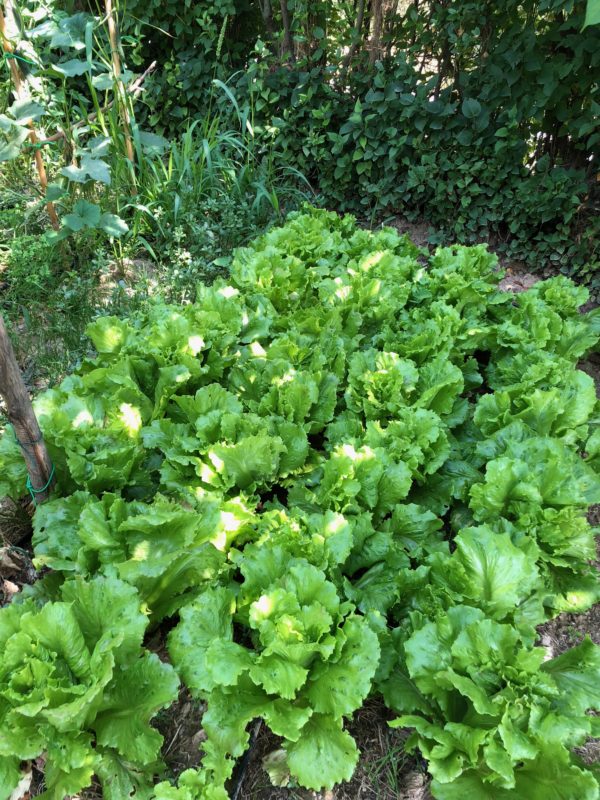 Of course there was dessert!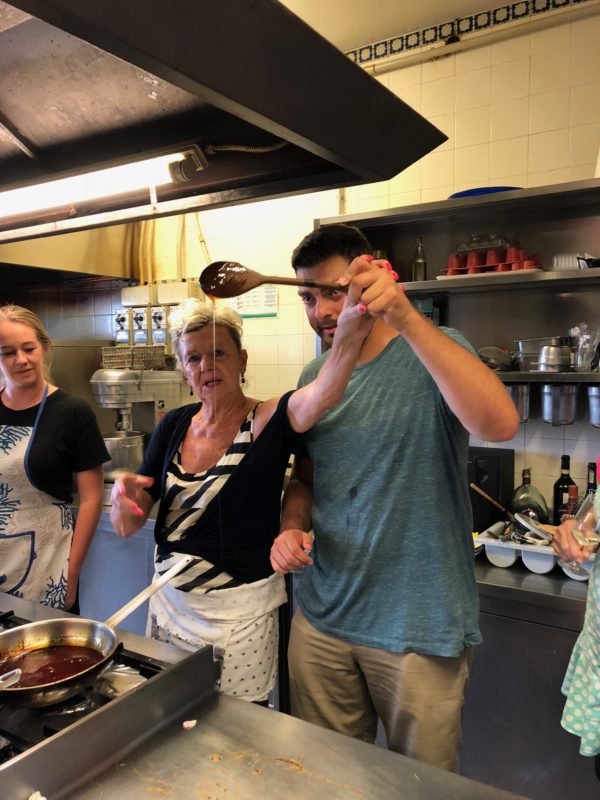 In addition to a caramel gelato, Dania showed us how to make caramel and then how to make a light "nest" of very thin caramel to decorate the dessert. It is very hot to touch and we all had a turn. Kylie did it with a big smile!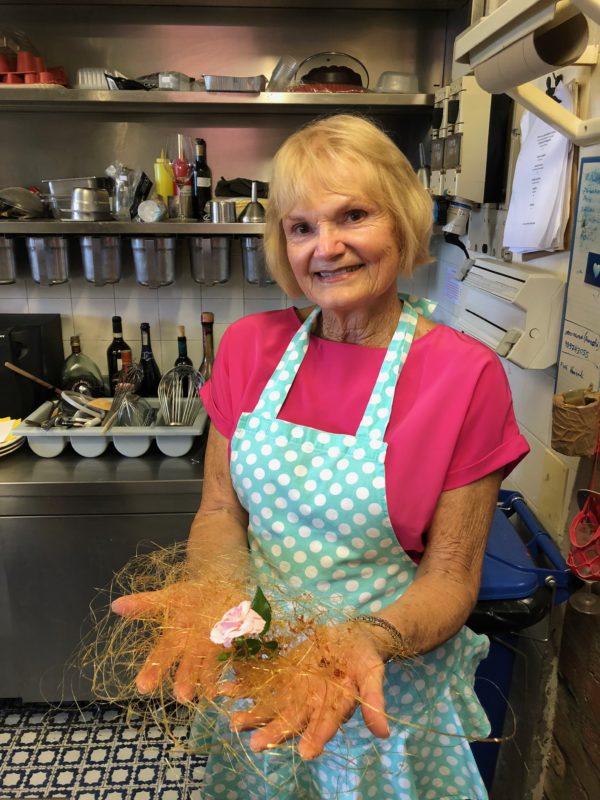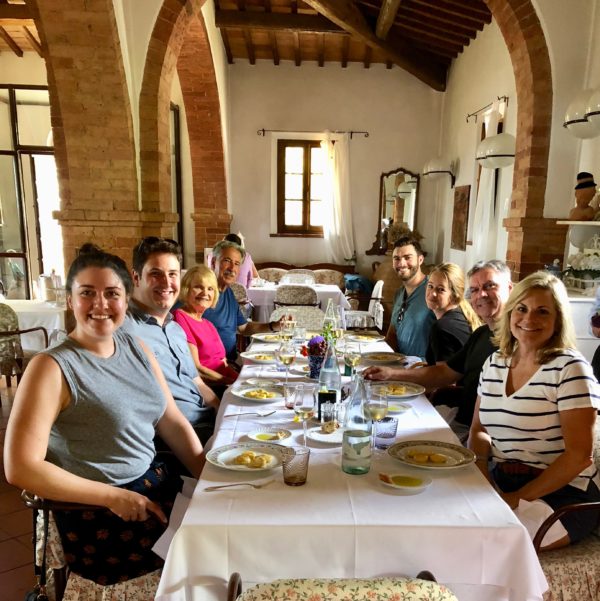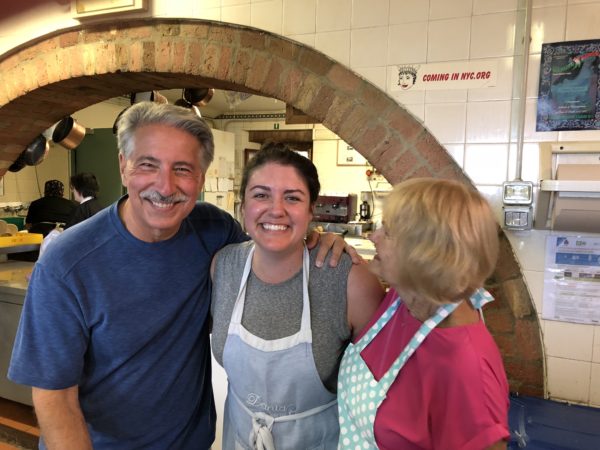 Since I had already taken this class, my primary goal was to watch and listen to my enthusiastic family as they tried new technique after new recipe for about four hours! As a wife, mom and daughter I was thrilled to watch my kids and their grandparents interact during this class. My husband who can barbecue like a pro, was less confident in the stuffing of zucchini blossoms and hand rolling pasta portion of the class. But honestly, would you be? I had never done it either until I tried it last summer. There were smiles all around and the smell from the stove was beyond happiness! At the end of the class we all sat down to enjoy our work! We tasted every recipe and we were all quite proud of our accomplishments. What a perfect way to spend a day.
For you to Pin!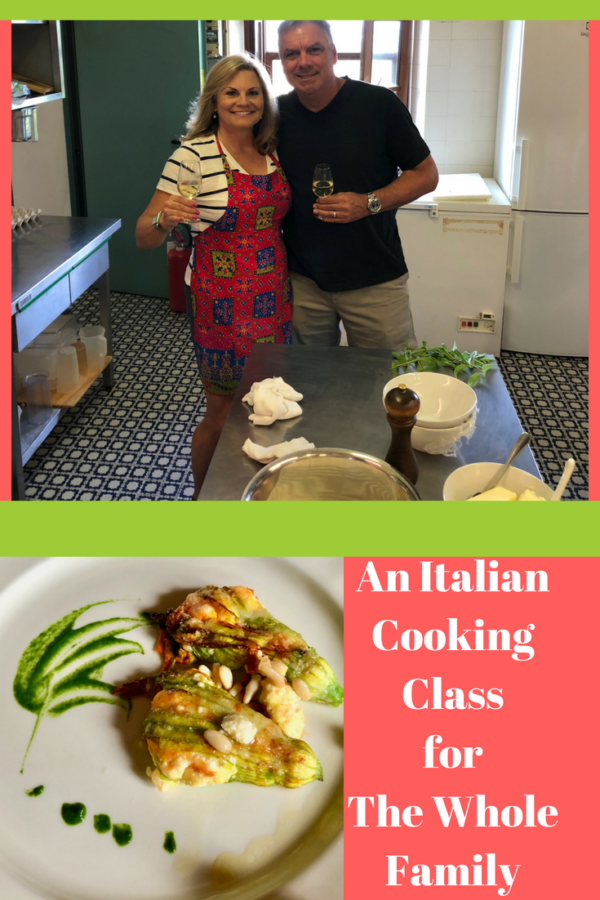 More from our trip to Tuscany ~
Adventures at the Palio in Siena – An Exhilarating Experience
Our Dreamy Life at the Villa: Our family style feast, local wines and spritzin'
---
Readers Please Note ~
Make sure you click over to the Home Page to see what else is happening on the blog – At the top of the home page you will find The Empty Nest, Restaurants & Food, Travel, Work with Me, Press and Contact. We have lots to offer here on AdventuresofEmptyNesters.com
Are you receiving our posts via email? If not, sign up over on the right side of this page.
Let's connect over on social media here ==>  Follow us on Twitter, like us on Facebook, check out our photos on Instagram, or pins on Pinterest