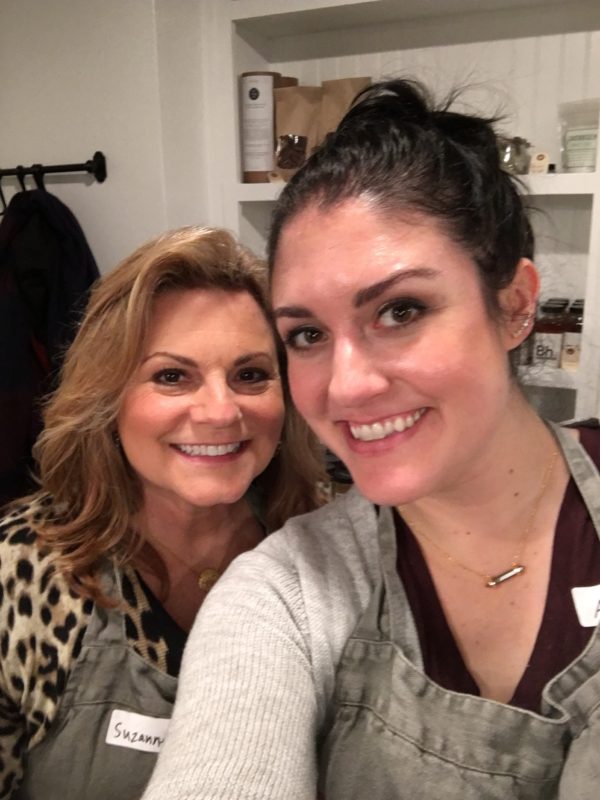 How to make pizza at home ~
Good news! I learned how to make pizza at home and it's EASY! Well, not super easy, but certainly doable. I always thought that it would be a big mess and/or too hard to actually make delicious pizza in my own kitchen. I never understood how I could get my regular oven hot enough to cook a pizza effectively.
Here's the answer to that question: Line a sheet pan with several unglazed tiles (about 1/2″ thick) place it on the bottom of your oven, then cook the pizza directly on top of them.
My daughter Alex managed to snag two spots at a very popular pizza making class at The Pantry. The Pantry is a community kitchen in the charming Seattle neighborhood of Ballard and the cooking classes are popular as well as a red-hot commodity. They offer a variety of classes that focus on traditional food crafts and technique, culinary camps for the kids, and other creative ideas that bring people together to eat great food and to learn. We had a blast at Bad Ass Bartending and we heard that the pizza class was equally amazing!
The class was taught by a fabulous chef who shared a wealth of knowledge about pizza and the idiosyncracies of the pizza crust. I am sharing my handout with my handwritten notes so… I don't have to recopy the whole thing! Also, it is just so much more authentic!
Here are my notes ~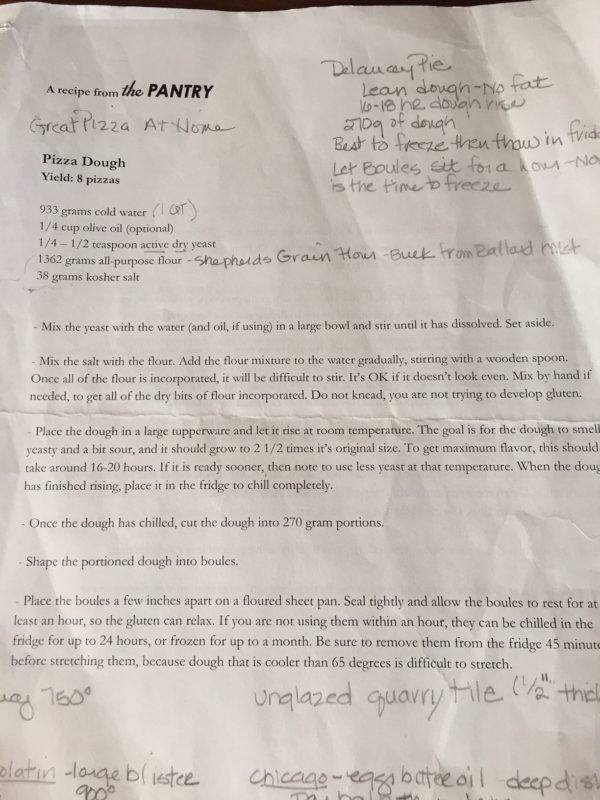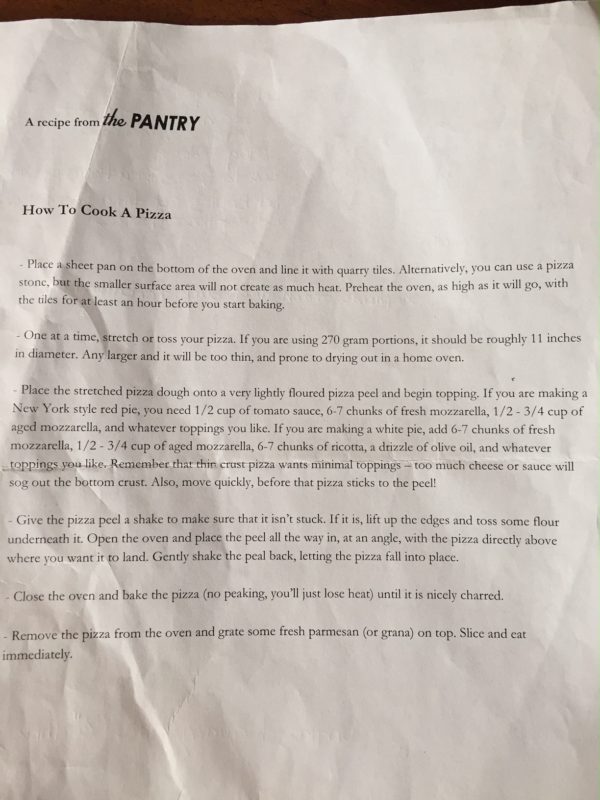 Tomato Sauce – No cooking!
3 fourteen ounce cans of tomatoes, drained
1 sm clove of garlic, pressed
1/4 teaspoon kosher salt
1/2 teaspoon sugar
Small pinch of oregano
*Combine all of the ingredients in a large bowl & blend with an immersion blender until smooth. Use about 1/2 cup for each pie.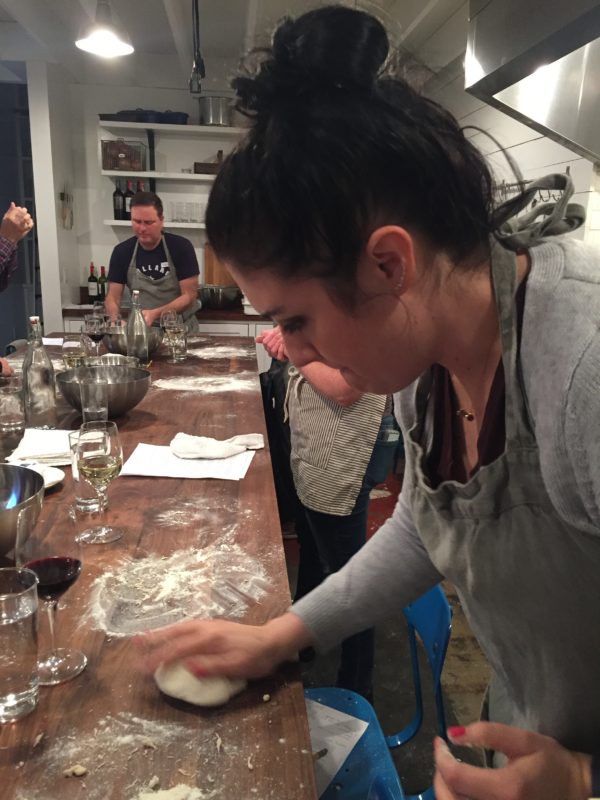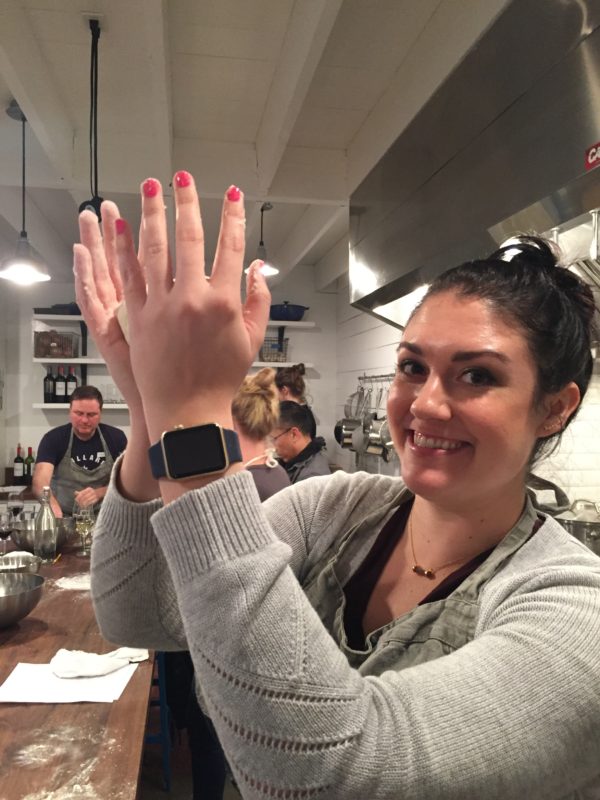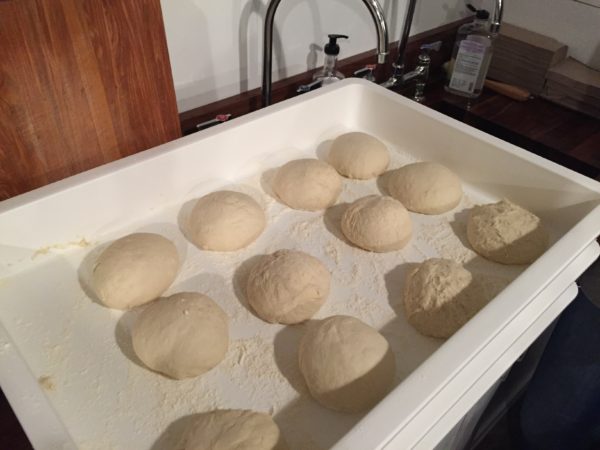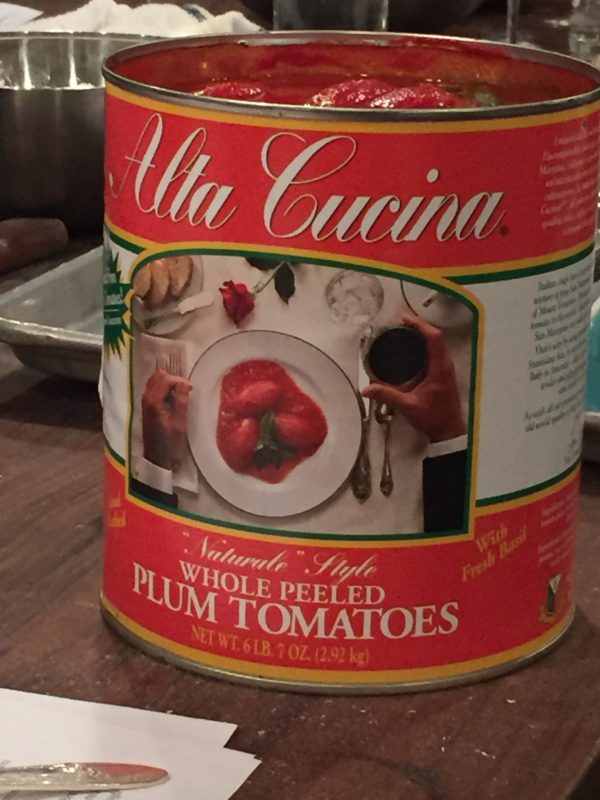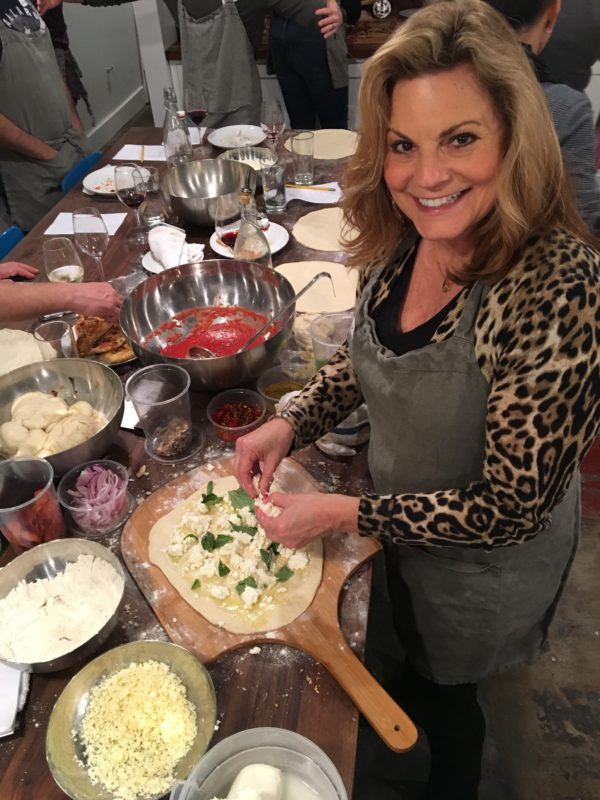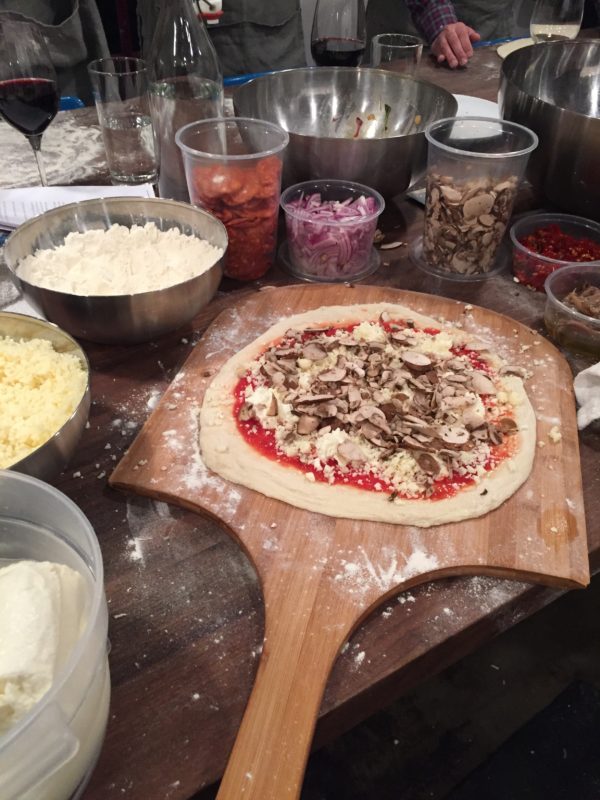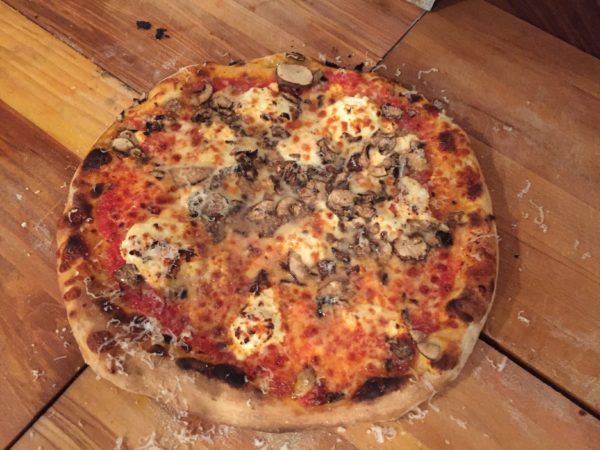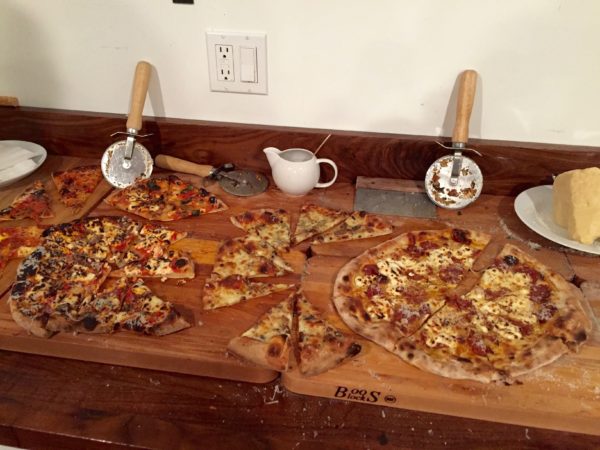 A little pizza back story:
Did you know…
NY Pizza is cooked at 700-750 degrees for 3 min and has a crispy crust
Chicago Pizza dough consists of eggs, butter, oil and flour baked in a deep dish pan
St Louis Pizza – Has a cracker crust (no yeast)
New Jersey: Traditional Tomato Pie
Detroit – It's "Little Caesars" with fried outside crust and bacon wrapped
We made our own ricotta cheese and it is not that difficult. This is a must try!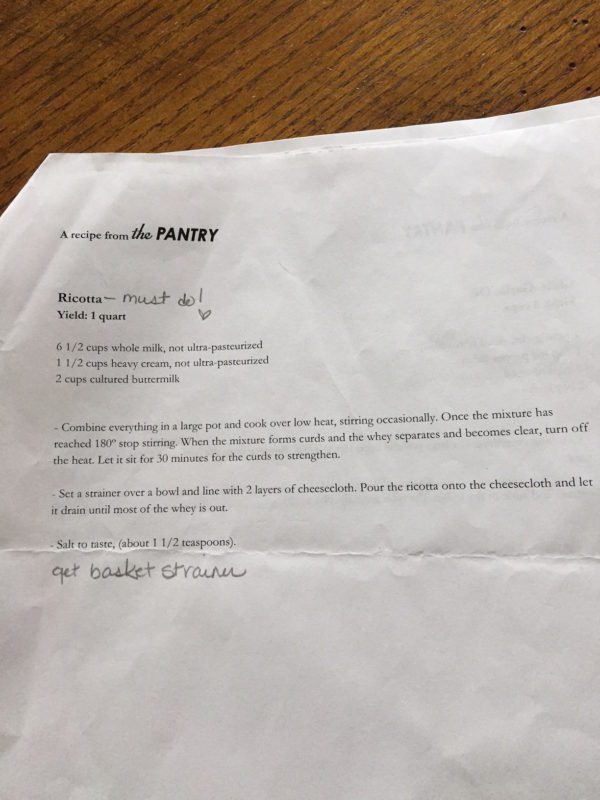 A food adventure is always a lot of fun to experience with your adult child. My advice is to just release the stresses of the day and focus on learning, having fun and enjoying this special moment in time. When we take a cooking class, we always learn something new and practice another aspect of family cooking. Classes are for men and women and are a terrific opportunity for bonding.
Have you taken a class with your adult children?
---
Let's meet on social media! This is where you can find us!