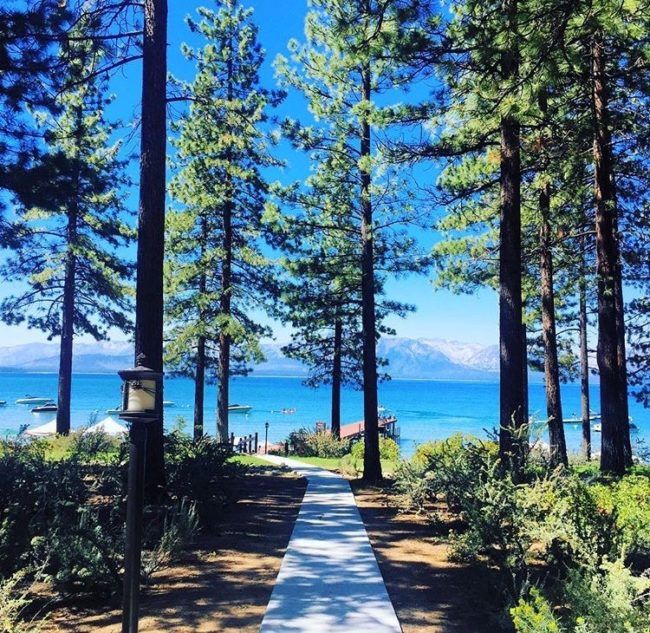 An Escape to Lake Tahoe
Let's go to the mountains where there are fewer people, fresh air, blue skies, exceptional deep blue water, and views to make you weep. Let's escape to Lake Tahoe! I am once again working with my friends at Hotels.com to bring you more travel inspiration.
We started visiting Lake Tahoe when our children were little, we traveled there in the winter to ski and in the summer to hike, but with Fall around the corner, it's time to plan for the leaf-peeping season! It is best to reach out to local hotels to learn about their new COVID protocols and safety guidelines. However, it is getting easier to travel every week that passes by. Fall in Lake Tahoe could be a wonderful first step back toward our love of travel.