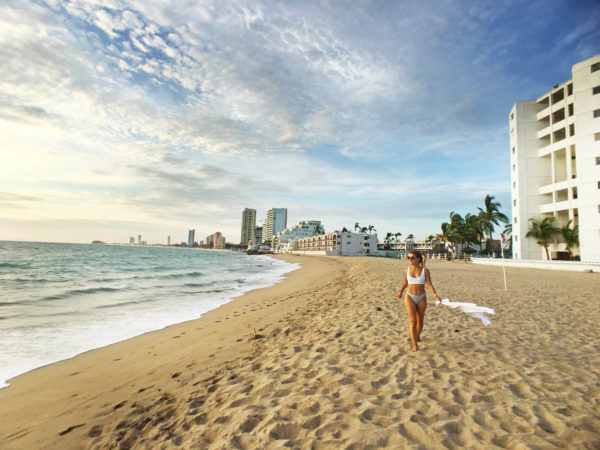 Please welcome my newest Guest Adventurer, my friend and travel journalist Stacey Wittig. Here is her quick bio:"I can't stop exploring the world (I blame it on my father's Viking blood) and write about my adventures – many as a solo woman traveler. Life isn't always rosy; I lost my firecracker reasoning skill to head injury in a horrific rollover accident that should have taken my life. Brain injury hasn't stopped me from traveling, although sometimes it makes for amusing travel anecdotes." Follow along at www.UnstoppableStacey.com
Empty Nesters Love Mexico
When I visited Mazatlán, Mexico, recently, I ran into quite a few empty nesters from the US and Canada. Some were visiting, while others were expats and had moved to the lovely beachside city. It got me thinking, with the amount of money being poured into the infrastructure of the already comfortable, historic town, Mazatlán might just be the place for me to spend my retirement years. I surely enjoyed vacationing in the "Pearl of the Pacific" over the last two decades and I could easily envision myself living here.
I did a little research and found a Forbes article, "The Surprising Top 10 List of Best Places to Retire Abroad," that features high praise for Mazatlán from both 'Live and Invest Overseas' and 'International Living' authorities. The insider list was surprising to me as it named four places that I have visited: Lisbon, Portugal's Algarve Region, Valletta, Malta, and Mazatlán. Even more unexpected was that Mazatlán placed third on the list, behind the Algarve Region and Valletta.
Portugal's Algarve Region
Valletta, Malta
Mazatlán, Mexico
Abruzzo, Italy
Saint-Chinian, France
Kuala Lumpur, Malaysia
Lisbon, Portugal
Budapest, Hungary
San Miguel de Allende, Mexico
George Town, Malaysia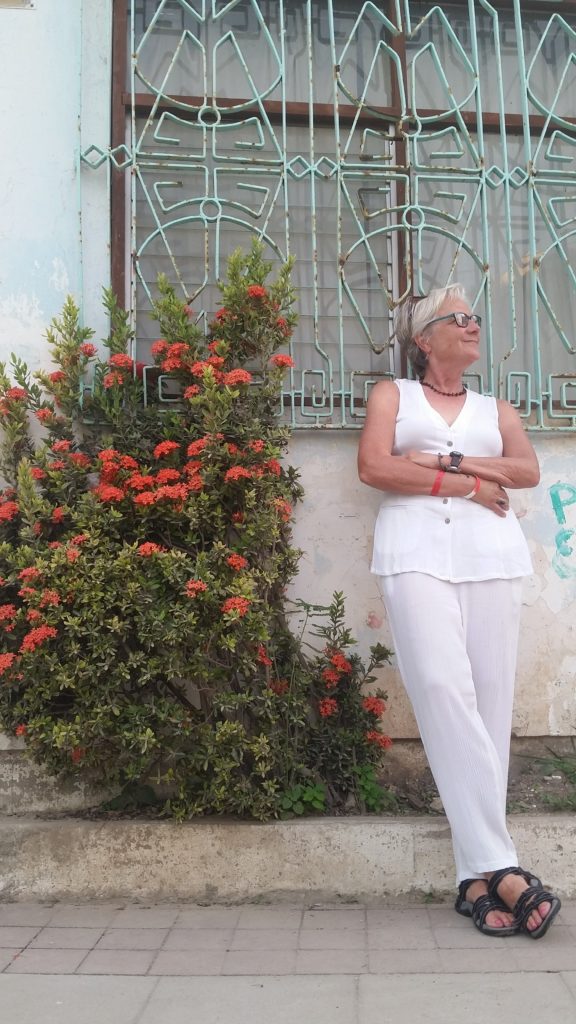 Home to more than twelve miles of golden shoreline, Mazatlán offers idyllic year-round tropical weather, first-class amenities and infrastructure, and an active lifestyle for older adults who embrace a "young at heart" mindset. Many expats embrace living like a local, enjoying the laid-back living and city life surrounding the Historic District's Plaza Machado, which offers magnificent sidewalk cafes, up-and-coming gastronomy, local arts and crafts, and a diverse theater culture.
Forbes reported, "Known for its North American expat community, this Pacific coast beach resort has, according to Live and Invest Overseas, "a little bit of everything" — 20 miles of beaches, world-class fishing, historical attractions, delicious street food and an international airport. Climate? Tropical, with a wet season and a dry season."
Mazatlán is truly a city in transformation
Earlier I mentioned a large amount of money being poured into Mazatlán. The amount is approximately 2,085,000,000 Mexican Pesos,or 111.5M US Dollars. I saw evidence of many new amenities and improvements and especially enjoyed:
the renovated Malecón (they're adding new bike paths, too)
a restored Centro Histórico that preserves the French, Italian and German architectural roots of the fascinating and Instagrammable historic center,
the refreshed Ángela Peralta Theater and Cultural Center, the gathering spot for the renown opera and theatre culture;
the renewal of the tallest, working natural lighthouse in the world and
the creation of new parks and city centers for families and visitors to enjoy.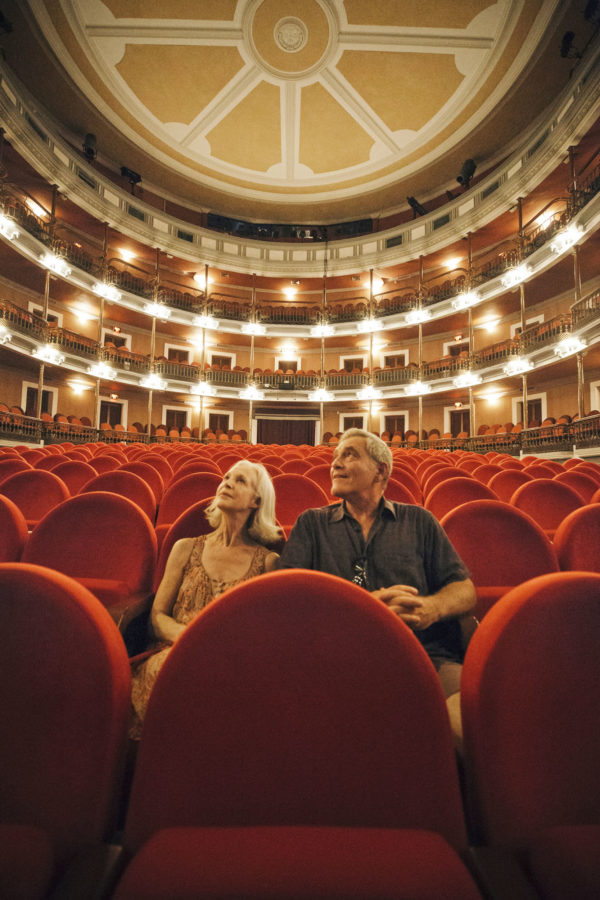 A city with many talents
"Mazatlán is enjoying a renaissance, and many are returning here to savor a burgeoning culture scene rich with the arts," said Rafael Lizárraga Favela, Undersecretary of Tourism for the State of Sinaloa. "Whether you are an empty-nest couple looking to slow your pace of life, or a prior snowbird visitor looking to make a permanent change to our incredible year-round tropical climate, you can find value and a quality of life here in our colonial city on the beach that includes luxury living, endless activities, and a booming culinary scene," he added.
I was honored to have heard the tourism official speak at a gathering of the 23rd annual Fiesta Amigos, a unified city effort to educate and celebrate Mazatlán's tourism partners from the U.S. and Canada. The Fiesta Amigos was held at the beautiful and modern International Convention Center, which showcased the state-of-the-art multi-use facilities that businesses, conferences and meeting organizations can utilize year-round. For more click here: http://vagabondinglulu.blogspot.com/2017/12/mazatlan-stories-are-best-souvenirs.html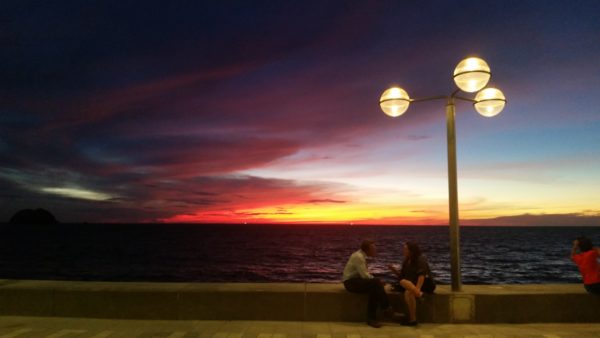 My research also uncovered that American Express Travel ranked Mazatlán one of the hottest worldwide destinations last fall, and Live and Invest Overseas named Mazatlán's historic city center as the 'Ideal Second Home.' Maybe I'll just have to start shopping Mazatlán real estate. https://www.liveandinvestoverseas.com/real-estate/why-mazatlans-historic-center-is-the-ideal-second-home
For more information about Mazatlán, visit http://www.GoMazatlan.com.
Is a visit to Mazatlan in your future?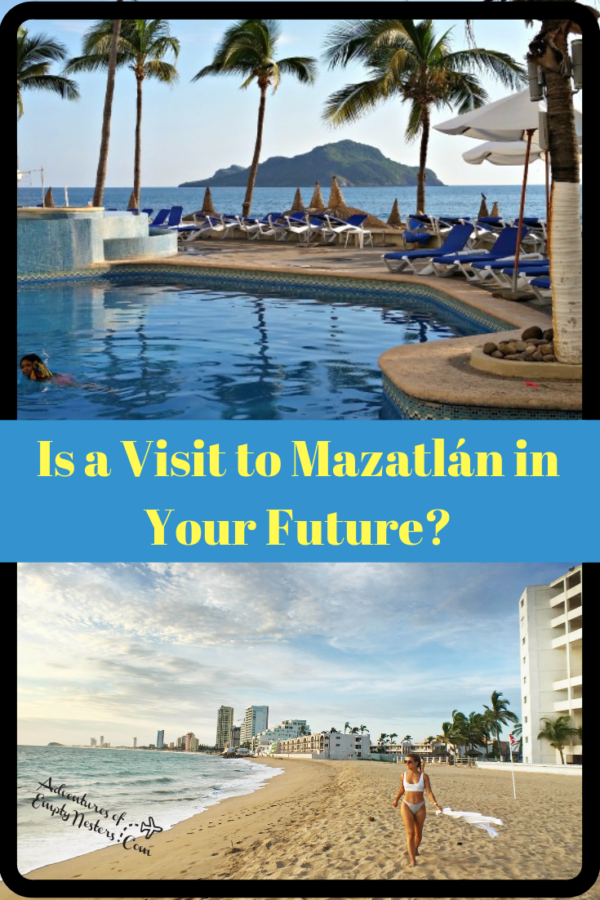 Looking for more on Mexico? – Check out these posts
The Andaz Mayakoba Resort Riviera Maya – Our Perfect Anniversary Getaway
The Very Best Restaurant in Cozumel: Buccanos at Night
---
Hello!
Make sure you click over to the Home Page to see what else is happening on the blog – At the top of the home page you will find The Empty Nest, Restaurants & Food, Travel, Work with Me, Press and Contact. We have lots to offer here on AdventuresofEmptyNesters.com
Are you receiving our posts via email? If not, sign up over on the right side of this page.
Let's connect over on social media here ==>  Follow us on Twitter, like us on Facebook, check out our photos on Instagram, or pins on Pinterest
---