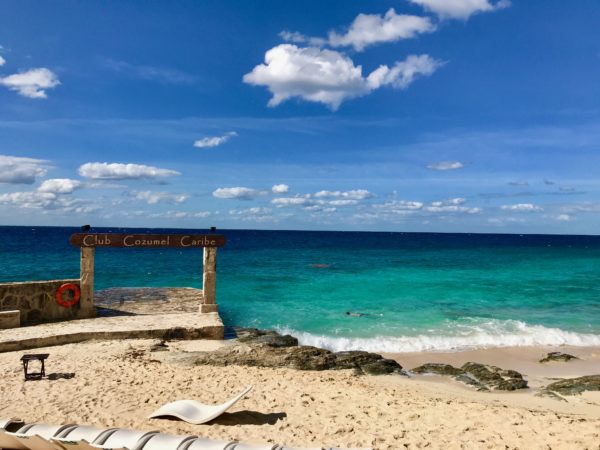 To find the best restaurant in Cozumel on my first trip there was quite amazing! However I did not discover this jewel on my own, I was actually a guest of my friend and fellow travel writer, Tam Minton of Travels with Tam.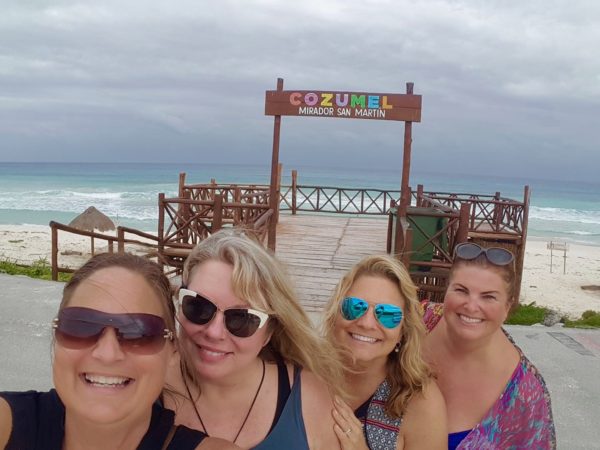 Tam invited three of her best travel writing friends, Sara of Travels with Sara, Melody of Wherever I May Roam and Me to her beloved island of Cozumel. She and her husband own a lovely vacation home and have enjoyed the delicious restaurants and superb scuba diving on this quiet island for the past 19 years. Tam was an excellent tour guide, gracious hostess and she knew where to eat great food. We had a ridiculously fun time full of a few wacky (and fabulous) adventures. Although we had not all travelled together before, we had so much in common that it was extra satisfying!
Who knew that a superb culinary adventure was included!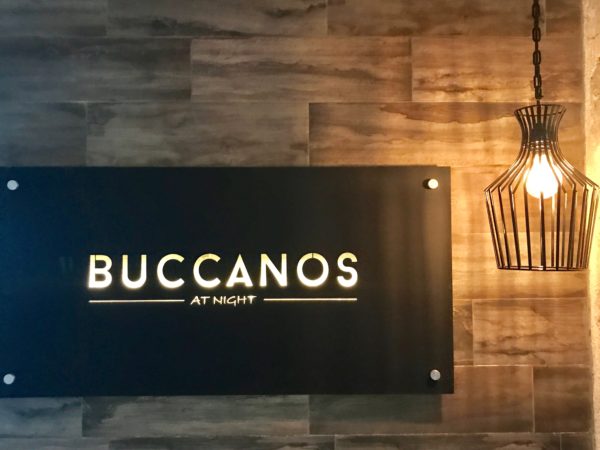 At Buccanos at Night, we were treated to a multi course tasting menu by the owner Ines Falkenberg, a fellow empty nester and her two adult children, Carina and Bosco Barbachano. Beach Club Buccanos is a fantastic beach club where guests can relax and visit the pool and beach for only $15/day. A place to swim, snorkel and sip margaritas is the perfect spot for me!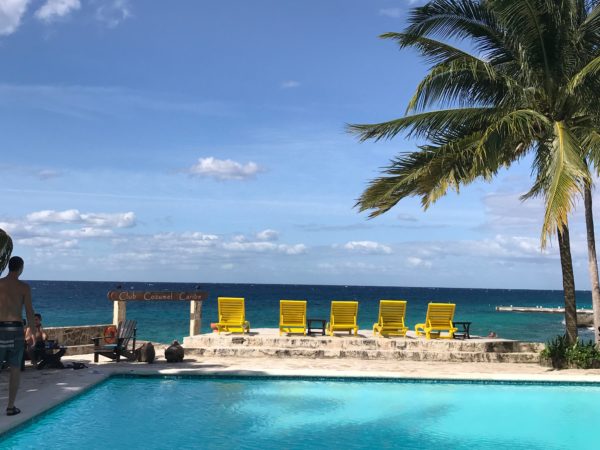 However, their newest addition to the property is the elegant Buccanos at Night. Recently renovated, this restaurant is gorgeous with beautiful, innovative design and views of the sea to swoon over. I was blown away by the chic, yet friendly atmosphere. Not only is this the perfect spot to hang by the pool, but it also offers the best restaurant in Cozumel. Attention luxury diners and foodie friends, this is a place you need to visit!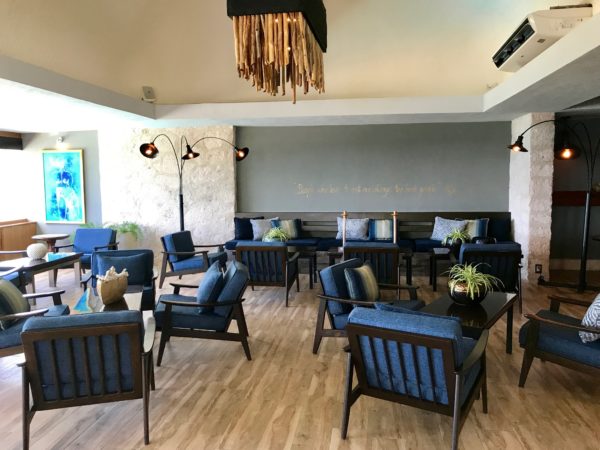 Just a ferry ride from Cancun, it only takes about an hour from the mainland to arrive in this Mexican paradise. So many cruise ships make a stop in Cozumel, it would be a fabulous way to spend the day at the club and make a reservation for dinner.
Ines, Bosco and Carina all bring their own gifts and talents to the restaurant. As a family owned business you felt so welcome the minute you walked through the door. This artistic entrepreneurial family has created food and wine pairings that are sheer perfection. Just look at these clever eye-catching dishes that taste like a piece of Mexican heaven. Just the right bold flavors, spices and textures are combined with the local, sustainable fish, meat and produce. So yummy!
But first, a cucumber martini created by Carina ~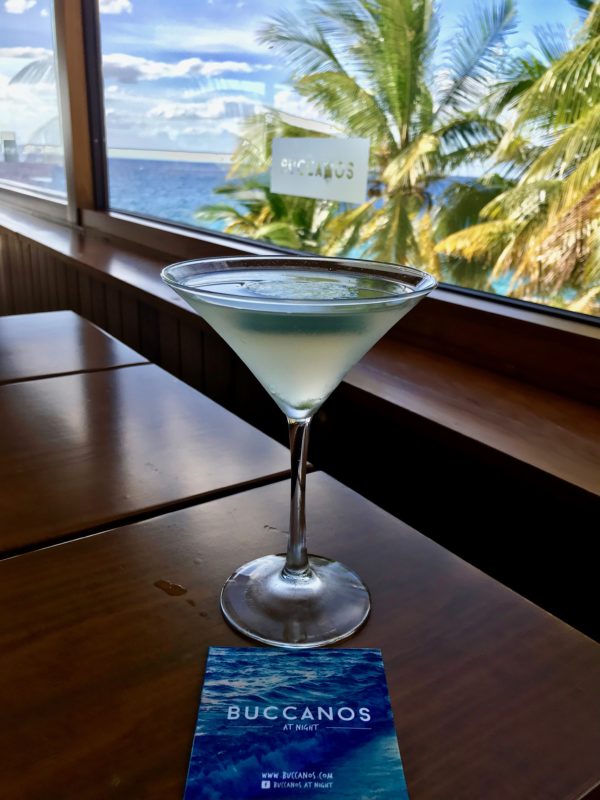 Fresh Local Seafood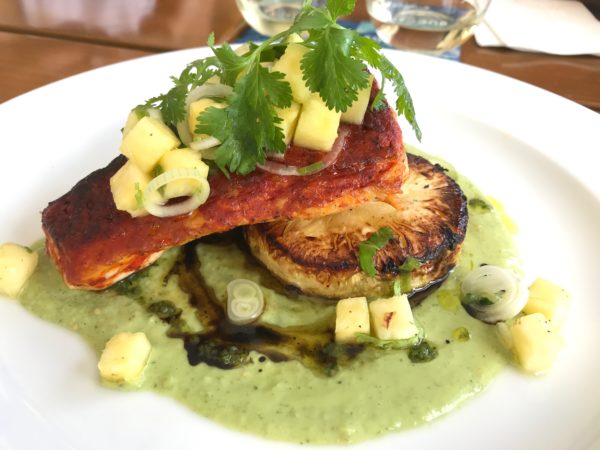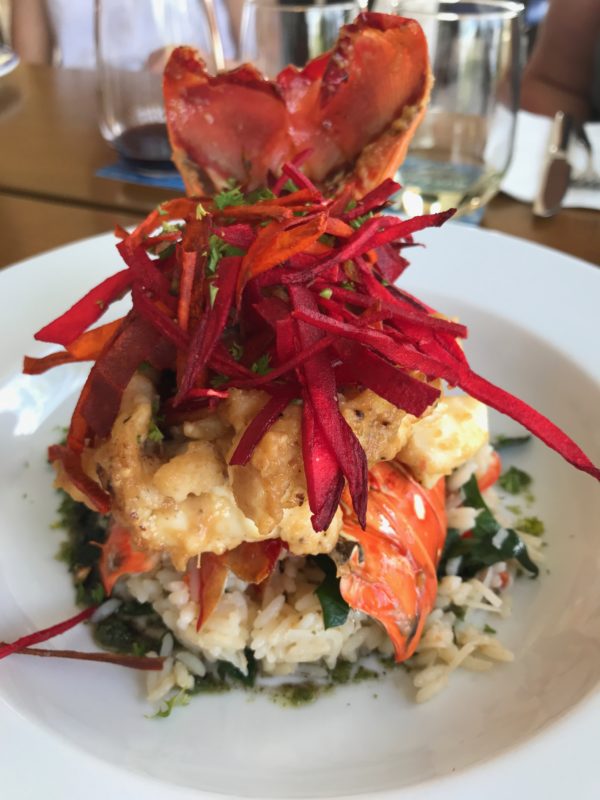 Presentation – Pretty and Delicious
I am especially impressed by a chef who can tantalize you with your eyes and impress your taste buds at the same time. This afternoon "feast" was so notable and exciting that reviewing my photos made me want to go back very soon.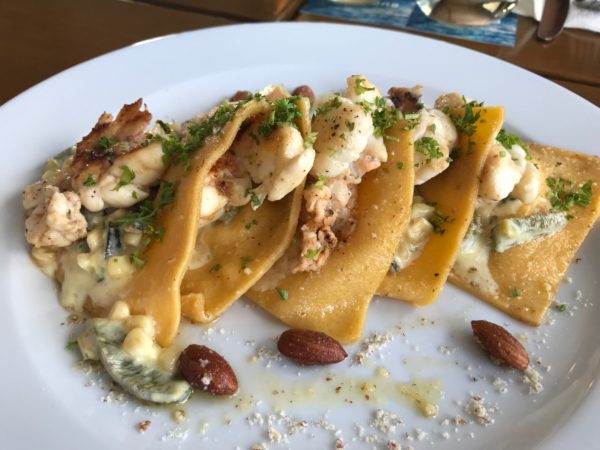 If you are planning a tropical vacation, you must consider visiting Cozumel and my friends at Buccanos at Night. This impressive restaurant will dazzle and delight you I guarantee it.
You can find out more by clicking below:
Have you been to Cozumel? Did you love it as much as I did?!
Pin for later ~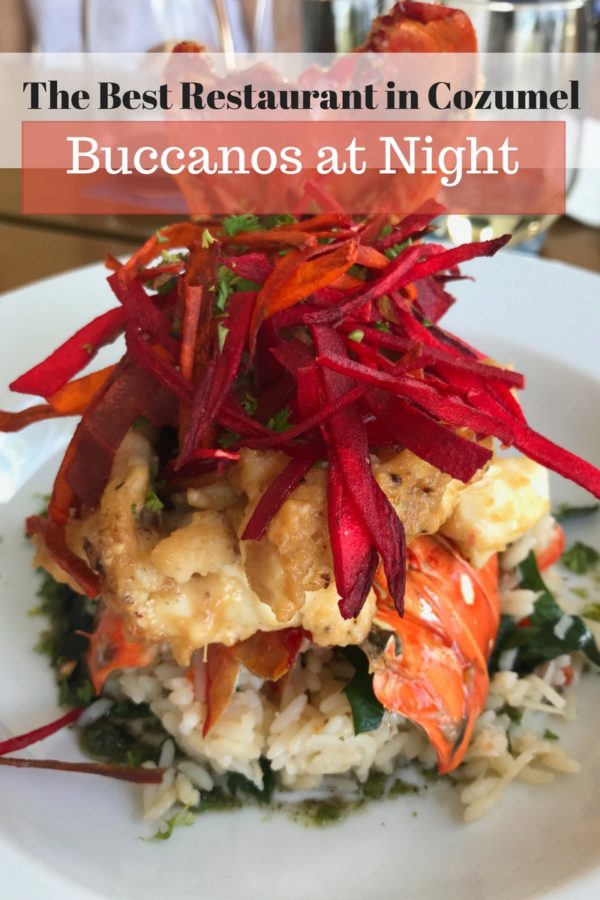 ---
Do you know other travelers who would enjoy the post? Please forward to them!
You can find us here:  Follow us on Twitter, like us on Facebook, check out our photos on Instagram, or pins on Pinterest