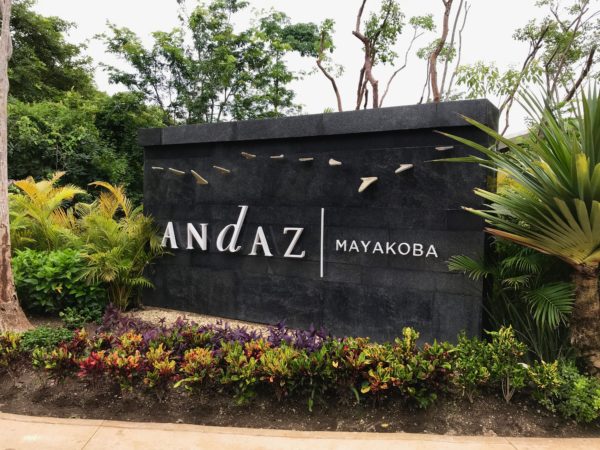 Bravo to the Andaz Mayakoba Resort ~
The Andaz Mayakoba Resort sits within about a square mile of an area called Mayakoba on the Yucatan Peninsula in Mexico. It is surrounded by six miles of fresh water canals, giant mangroves and the colorful Caribbean Sea.
This area of Mexico is an hour away from Cancun, near a city called Playa del Carmen, known as "Playa" on the Riviera Maya in the state of Quintana Roo. I was immediately confused by all of the different names of this area of Mexico. Are you? There are lots of titles for the same location. Just remember that the easiest way to get there is to fly into Cancun and take a taxi or hire a car to drive you to the resort. You will figure it out eventually, I did!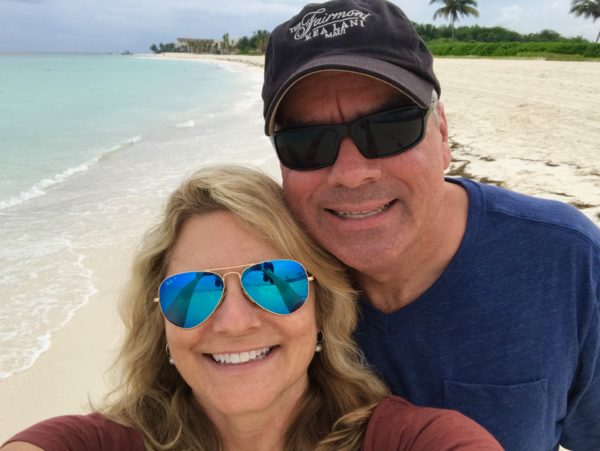 A vacation in paradise
Ultimately, you can just call it paradise. This area of the globe has so much to offer from top-notch luxury resorts, a spectacular pristine golf course, long white sand beaches, the Caribbean Sea with its rainbow of blues and pale greens, delicious local cuisine, large rainforests filled with creatures, over 300 types of birds, cenotes* (more on those later), Mayan history, and the most friendly people on the planet. Pure paradise.
We wanted to spend a memorable anniversary week in a place that was quiet and special, in a location that was new to us. We are loyal customers of the Hyatt Hotels and Resorts and I was anxious to check out the newly opened Andaz Mayakoba Resort Riviera Maya, a Hyatt property. This artistic and authentic resort and spa has only been open for ten months but it is quite impressive and runs like it has been there for years.
I recently wrote about our experience at the Park Hyatt Mallorca and crowned it the Luxury Resort of the year, but now we have two favorites! Craig and I were blown away by the Mexican resort's quality of personal service, gorgeous architecture, world-class cuisine, beautiful pools and one of the prettiest beaches we have ever seen. Very emphatic praise, but so worthy!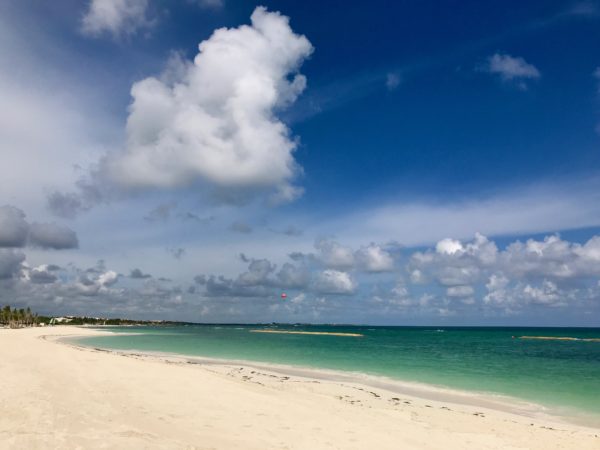 Piecing together my numerous happy memories, as well as Craig's, I am able to give you some fun details of our stay. Since our experience affected us on so many levels I though it would be fun to describe it through the five senses and a few happy adjectives.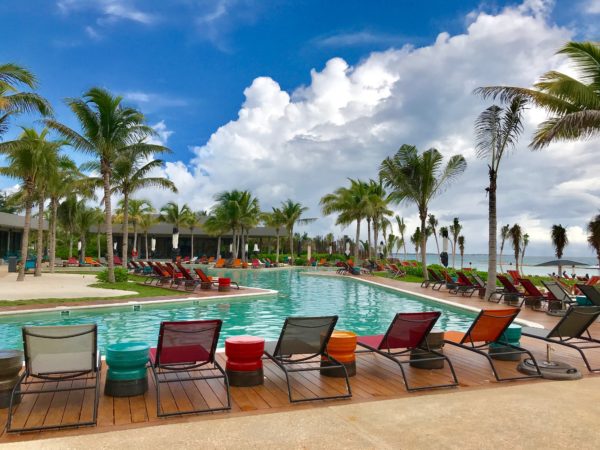 See
The views of the enormous property are gorgeous everywhere you look. The resort is so large that they offer a golf cart ride to any destination on the property. If you would rather ride one of the Andaz beach cruisers, you can do that too!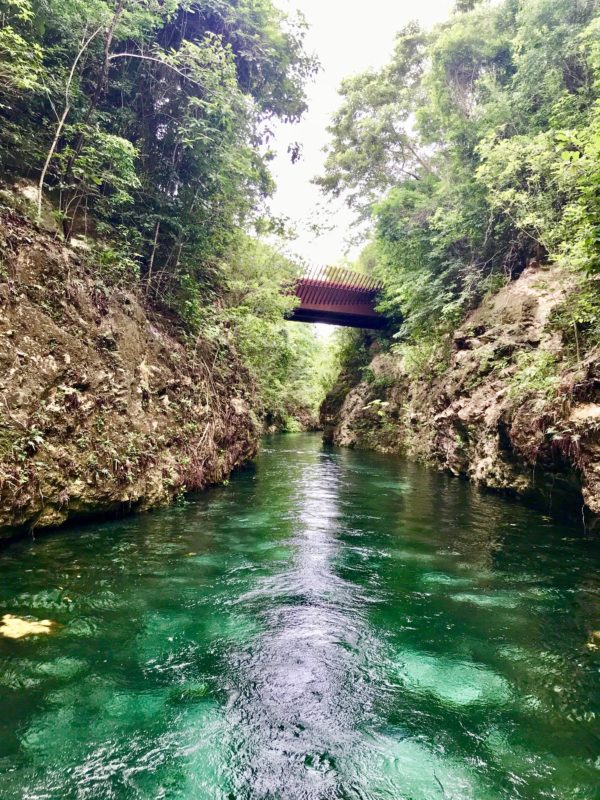 You can take a super interesting Duffy boat tour that takes you through the waterways where you can see many species of birds and possibly a crocodile! We did!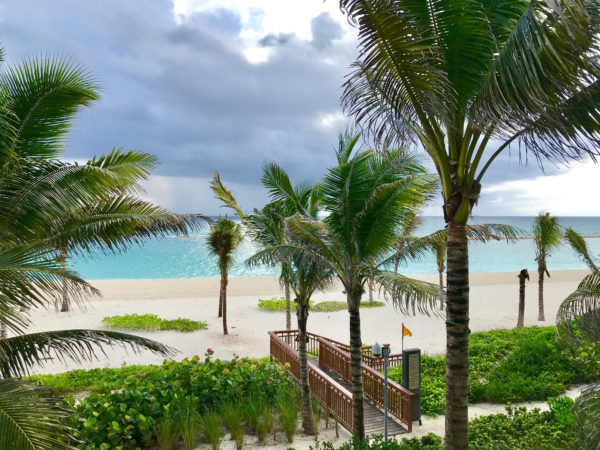 You will see the smiles of the staff any time you have the pleasure of an accidental encounter. The colorful produce is local and the chefs create gorgeous dishes. By the pool adjacent to the beach, an enormous colorful octopus playfully watches the guests enjoy themselves!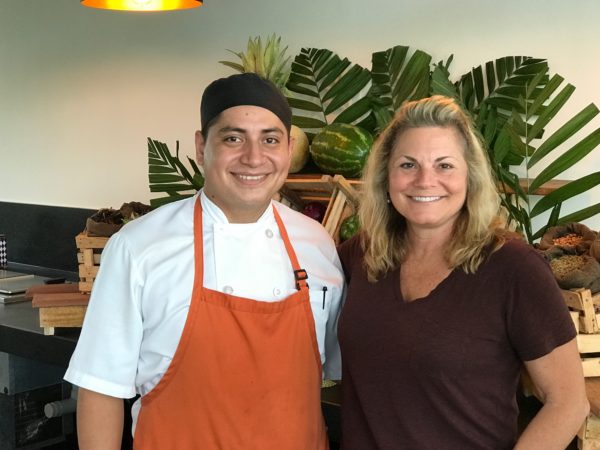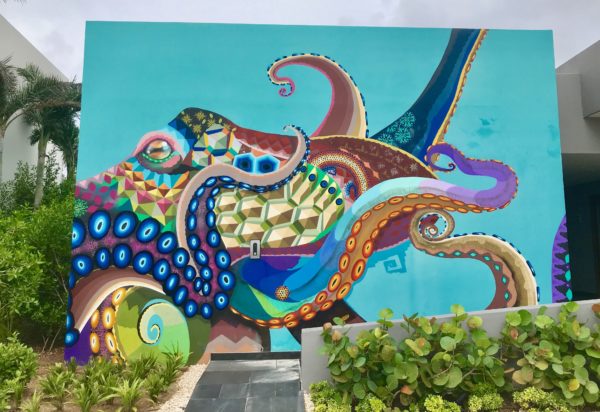 Smell
Our room was located beach front so the smell of the sea was always in the air. In the restaurants you could enjoy the aroma of the fresh local fruit in the hand squeezed juices and the delicious perfume of chiles was evident as well.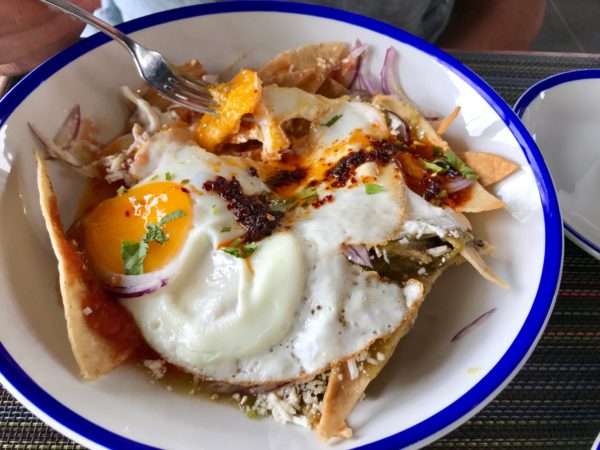 Taste
Our Mexican food adventure was such a highlight! From a bountiful brunch to hand crafted margaritas and guacamole to special copper-colored chocolate dipped strawberries it was simply amazing!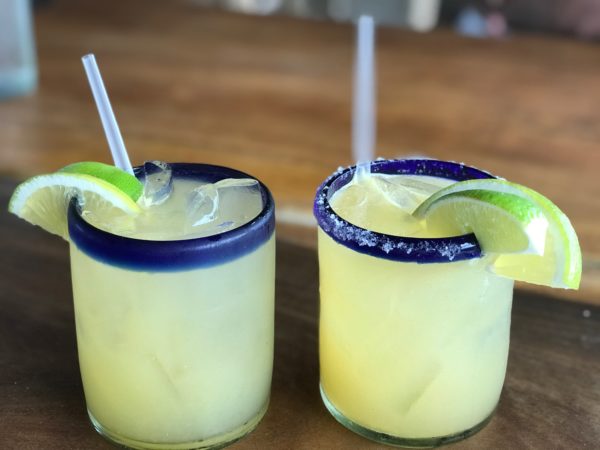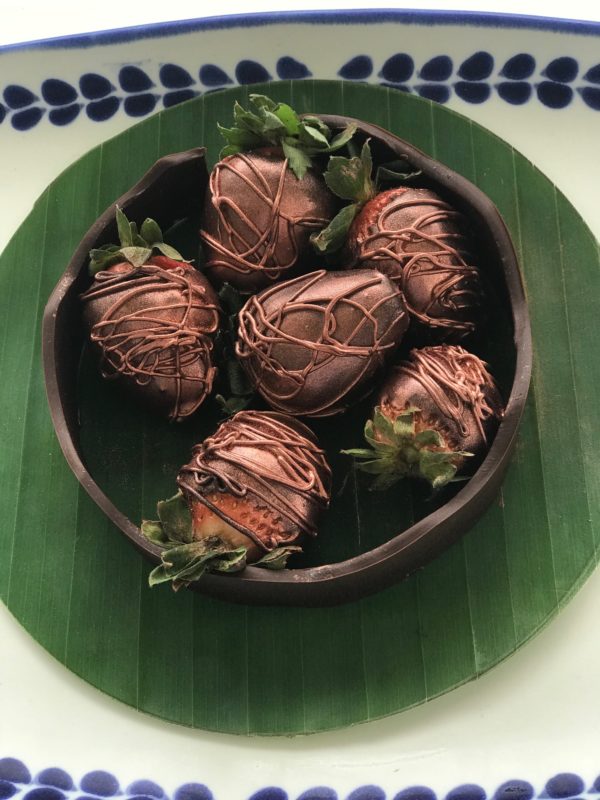 Hear
Listen to over 300 species of birds that live in Mayakoba. In addition you can hear the quiet of the rain dropping in the forest from all sides and the music by the pool was super fun.
Touch
The silky white sand is like powdered sugar in your hand. You can ride the bicycles around the immense property, go to the gym and have a massage at the Naum Wellness and Spa.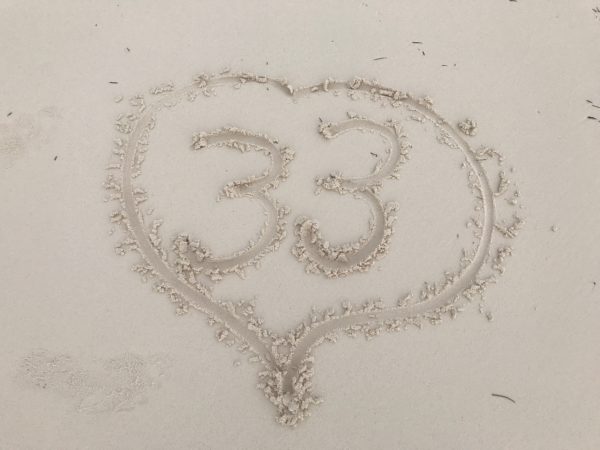 Appreciate
This spectacular luxury resort sits on an area that has been home to the Mayan culture for thousands of years. The cenotes in the area are considered sacred because they represent an entrance to the underworld. *Cenote is a Mayan word that means "cave with water". The cenotes are water deposits of great depth, filled with the filtration of water from underground rivers and streams.
Here in the Arrival Sanctuary, each guest is given a glass pebble to toss in the water (which was created to emulate a cenote) and make a wish.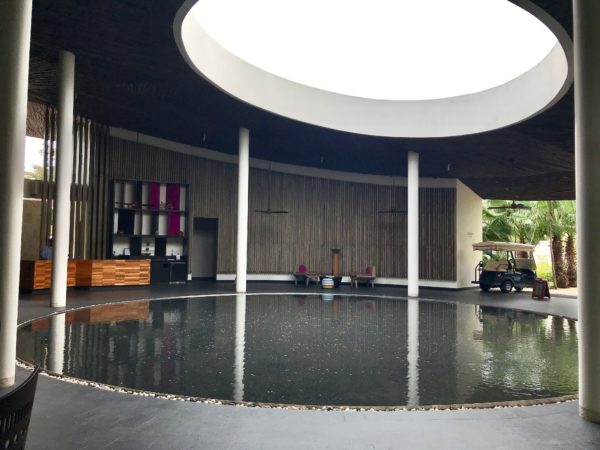 Experience
Casa Amate is the resort's fine dining restaurant and unlike any we have ever visited. Our experience was so intimate and special that we dined there twice! The restaurant was built to replicate a private home with dining areas like "the living room" and "the library".  I promise to write soon about all of the details because the restaurant truly deserves its own post.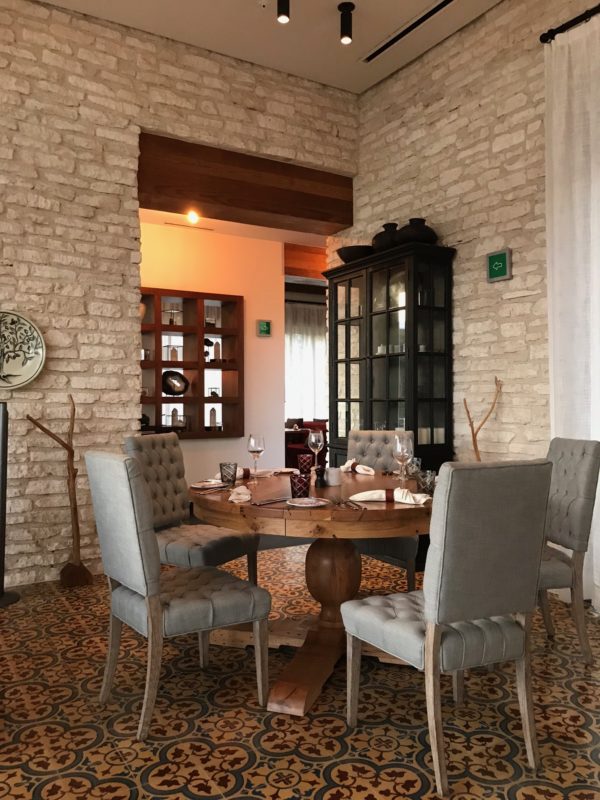 Enjoy our beautiful hotel room ~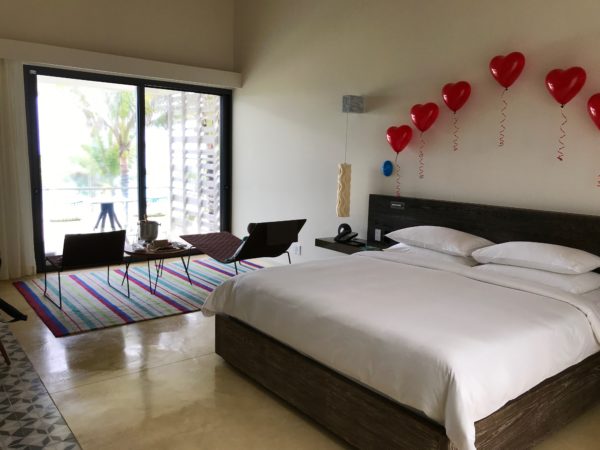 Everyday we were treated to a surprise gift of cheese and chocolates, champagne or wine and once we received an adorable bucket of beer which of course included chips and guacamole. Offers of personal assistance were around every corner and everyone wanted to wish us a great day and to get to know us better.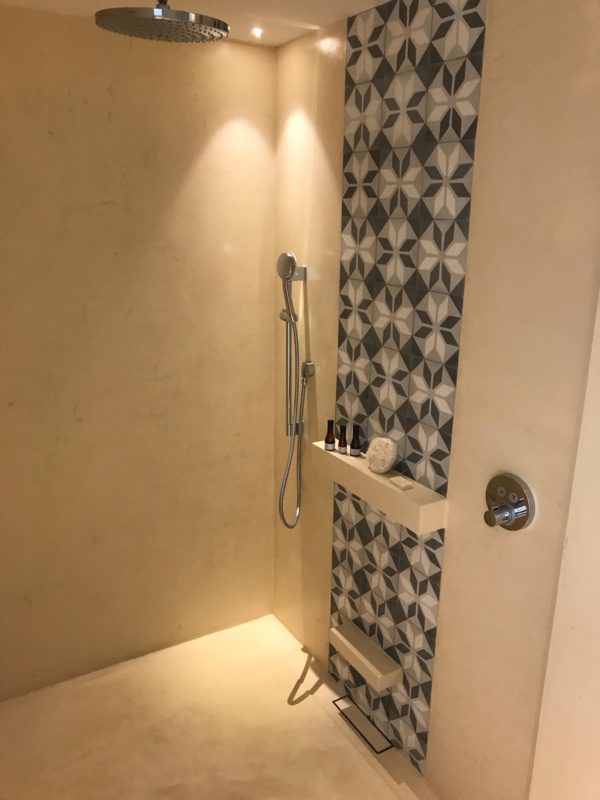 Of all the special experiences we enjoyed at the Andaz Mayakoba Resort, getting to know the people had to be the best part. We were their special guests and it was their pleasure to provide every comfort we needed. We made friends and learned about their lives and where they grew up.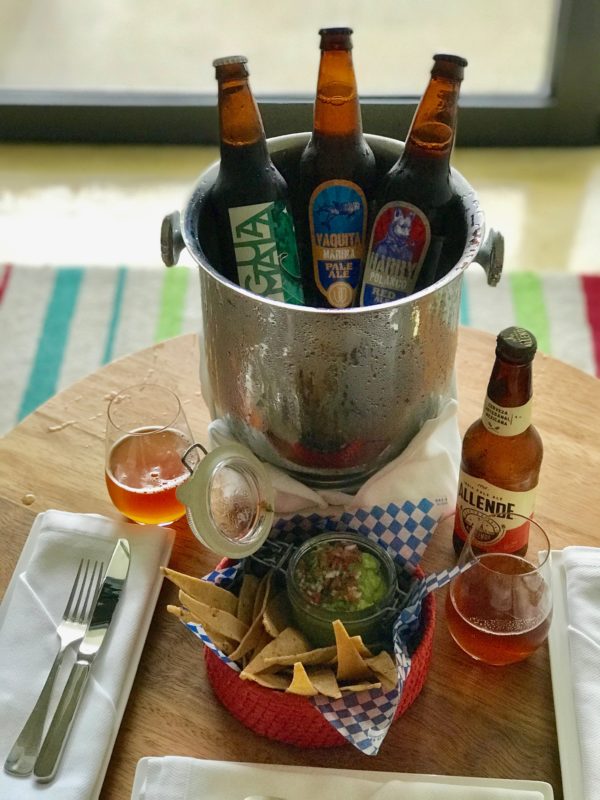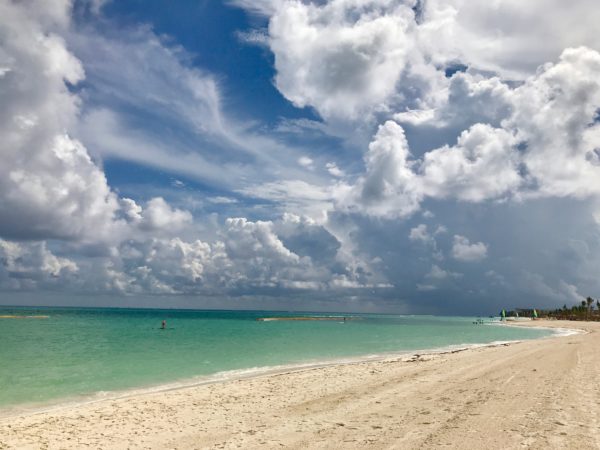 I am excited to share all of the special details of the resort with you. Craig and I are fortunate to travel all over the world and these are well-deserved compliments and descriptions. There were so many aspects of the resort that needed to be explained and I know that I still have more to contribute. We also learned a little Spanish, a few Mayan words and our hearts were touched forever. I hope that you plan a trip to visit our friends at the Andaz Mayakoba Resort Riviera Maya, they are eager to meet you.
Is a Mexican adventure on your list of travel destinations?
---
Pin this post for later!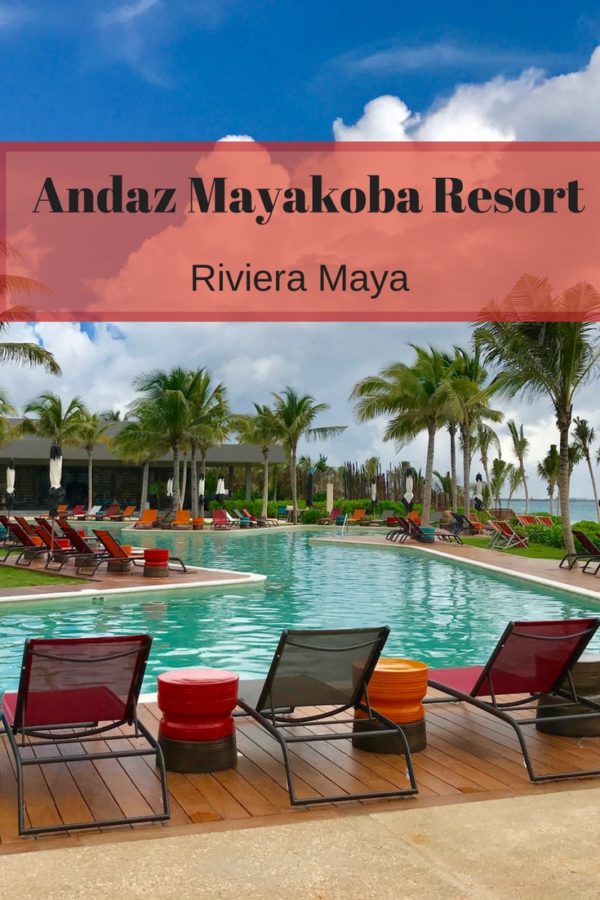 Do you know other travelers who would enjoy the post? Please forward to them!
You can find us here:  Follow us on Twitter, like us on Facebook, check out our photos on Instagram, or pins on Pinterest