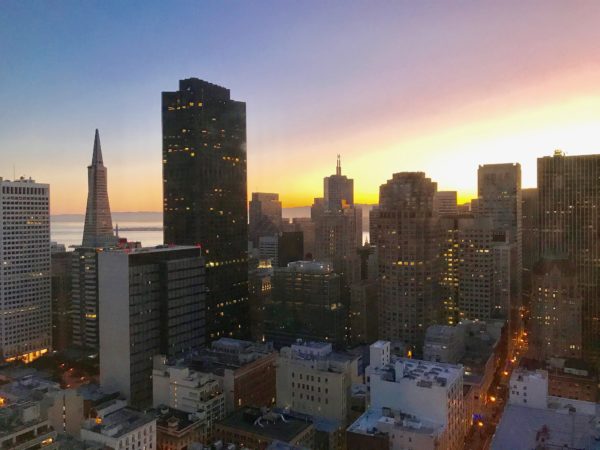 More of the Best Restaurants in San Francisco
When we make a stop in San Francisco we make it count. In the evening, we don't relax much, we try to fit in every new (and old) restaurant we haven't been to yet! Finding the best restaurants in San Francisco is a joyous adventure. During the day, we skip lunch, walk a lot and relish the special gastronomic moments at these unique dining spots that have even earned a Michelin Star.
That is a big deal! San Francisco dominates the region with Michelin worthy acclaim. Receiving a Michelin star is a highly coveted reward for providing an incredible dining experience, coupled with outstanding service and excellent, innovative cuisine.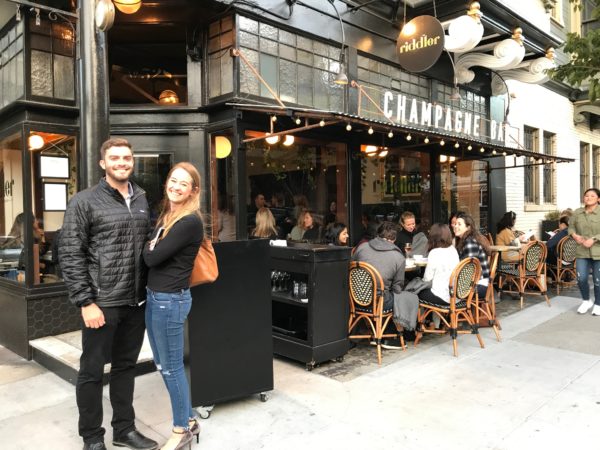 For our most recent trip to San Francisco, we let Kylie make the foodie itinerary and it was ambitious! Three Single Michelin stars in one week. Sounds extravagant, it was. Sounds delicious, it was. Sounds dreamy. It totally was.
When you see all of the dishes, and groan that we ate too much, don't forget that the restaurants serve what are considered small plates and we share! Offering small plates is a brilliant restaurant trend that serves smaller portions and this entices the diners to order more of a variety. By eating "family style" we also benefit from tasting the same tastes and we can discuss, critique and enjoy the same flavors. These foodie conversations are a fun way to share a passion and bring people closer together.
Here is how the week went…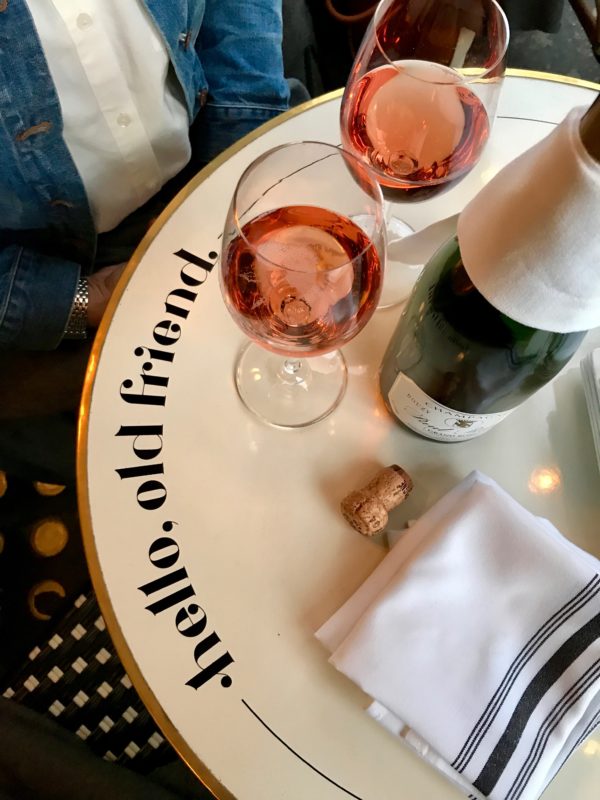 We started with champagne at The Riddler~
How cute is the name? No this is not a Batman reference, but one step in the traditional method of making Champagne or sparkling wine called riddling that helps to consolidate sediment in the bottle to facilitate removing it. 
We have been dying to visit this a-dorable French champagne bar that makes you feel like you are sitting on the Champs Élysées in Paris. It was a glorious summer evening and we chose to share a yummy rosé bubbly from Paul Bara. The Riddler is a walk-in restaurant only and closed on Mondays. If you go early, you will most likely get a seat.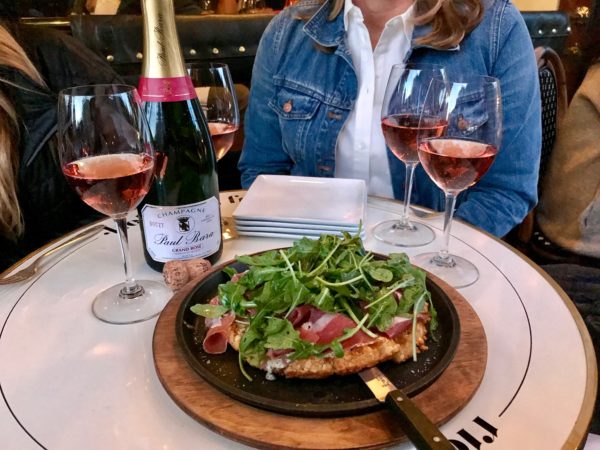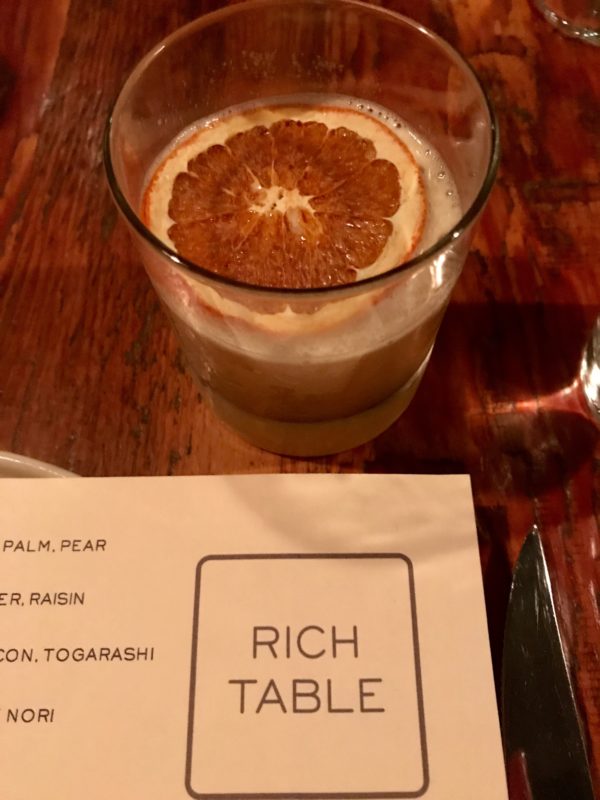 Just a short walk away from The Riddler is the amazing and well thought of Rich Table. On a busy weekday evening we were treated with friendly knowledgable service and divine small plate bites.
The restaurant is the culinary vision of Chefs Evan and Sarah Rich. It is a casual, inviting place where the food speaks for itself. Our first appetizer was a dish of "dried porcini doughnuts". What? Have you heard of such a thing? Each savory bite was sincerely light and amazing. With only three doughnuts in a serving, the four of us had to negotiate our portion. No blood was spilled, but it was a bit tense. Here are a few of the dishes we gobbled up ~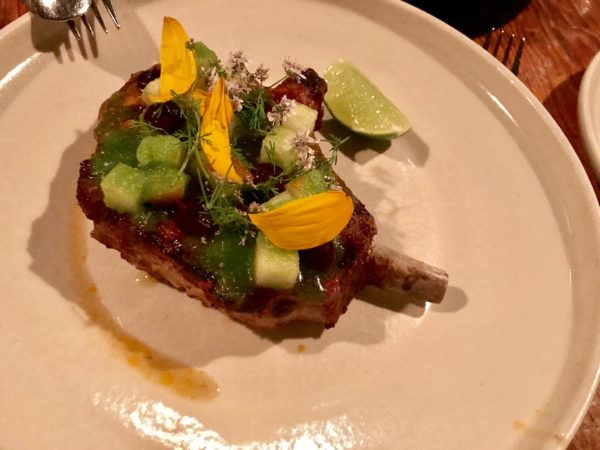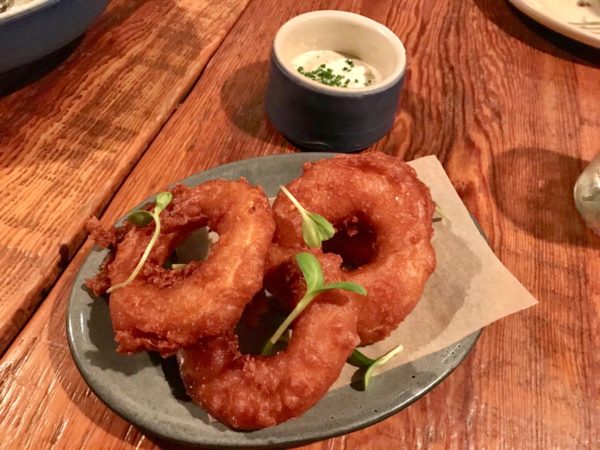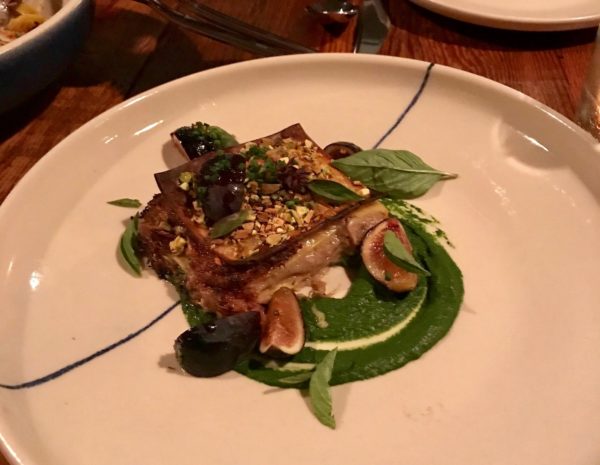 The Progress ~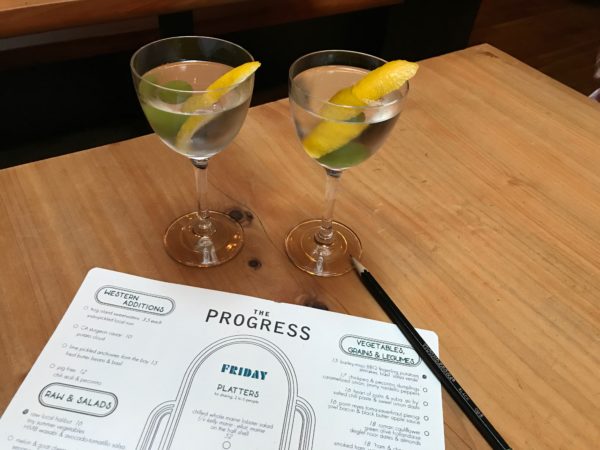 Located in the Fillmore District, The Progress is in what used to be an old theater, called The Progress. It is just next door to Chefs Nicole Krasinski and Stuart Brioza's other restaurant State Bird Provisions. "State Bird" is also a super hot restaurant ticket and definitely worth planning to visit.
The restaurant vibe is super cool with long, wooden, modern booths and high, high ceilings. The food is some of the prettiest I have ever seen and it is also really delicious. Our server was delightful and shared great details about each dish and even took us on a quick tour of the restaurant which offered a bird's eye view of the bustling kitchen. I was in heaven!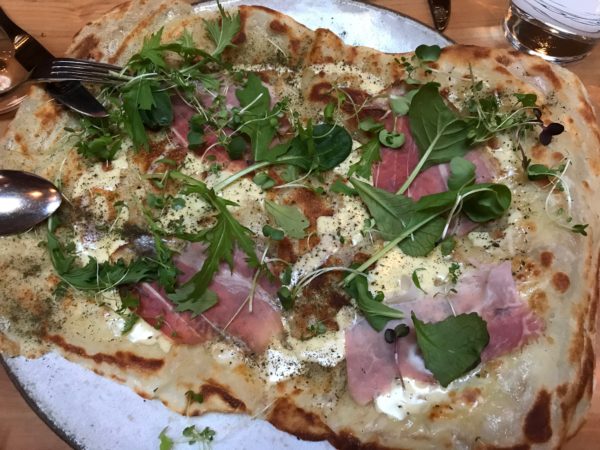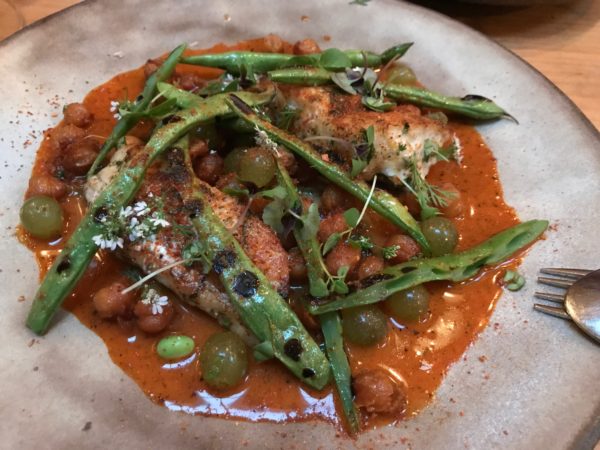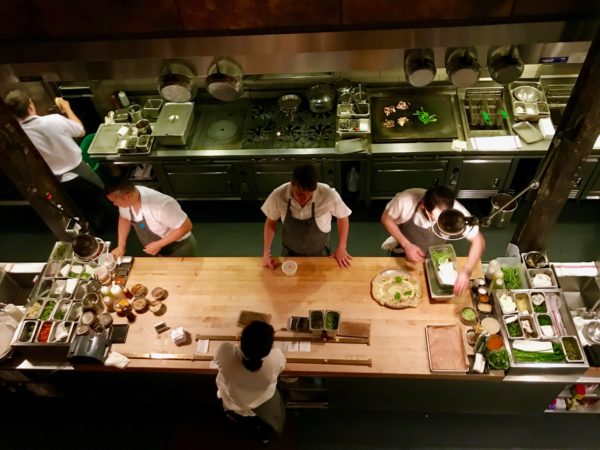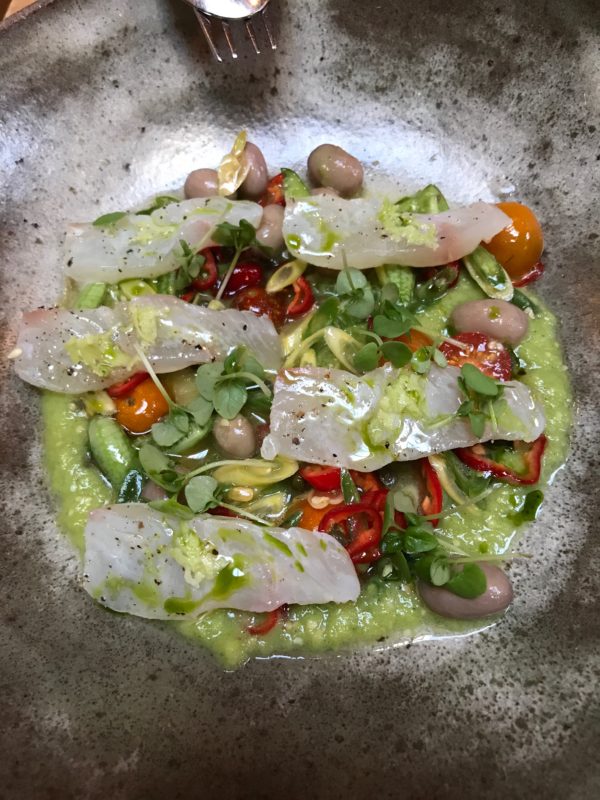 We finally visited SPQR on their 10th Anniversary ~
Good grief, what took us so long? I think it was a combination of timing, restaurant competition, visiting familiar favorites and just somehow falling off our radar. What a mistake! However, in our defense, San Francisco has so many outstanding restaurants it makes choosing where to go a challenge.
Everything from our window table, to the impeccable service, extraordinary wine list and incredible long list of dishes made us feel pretty dumb for not visiting sooner. Don't follow our lead, make a reservation soon.
The menu offered the choice of the current week's menu as well as a list that celebrated several of their quintessential dishes that were popular through the decade. They were listed with the description of the dish as well as the year it starred on the menu.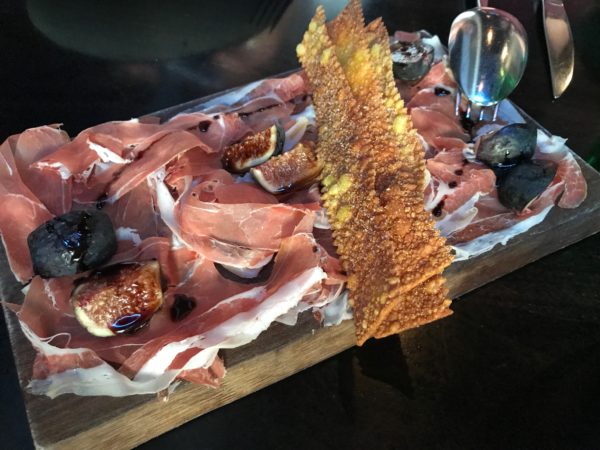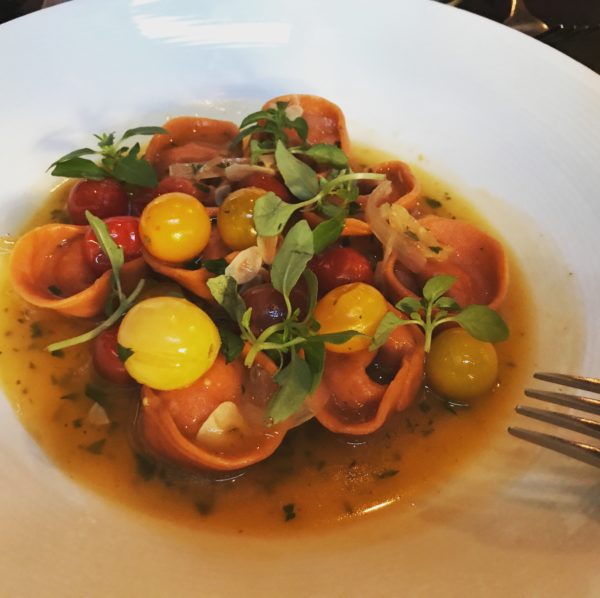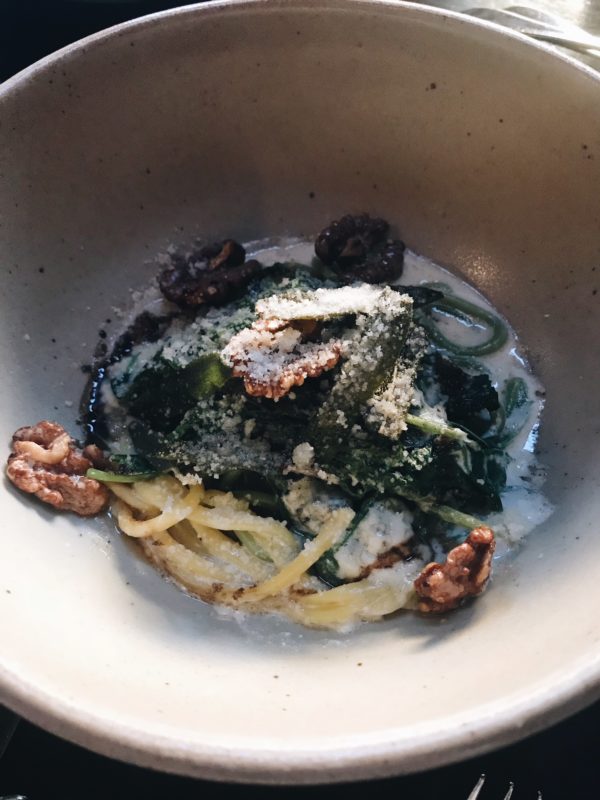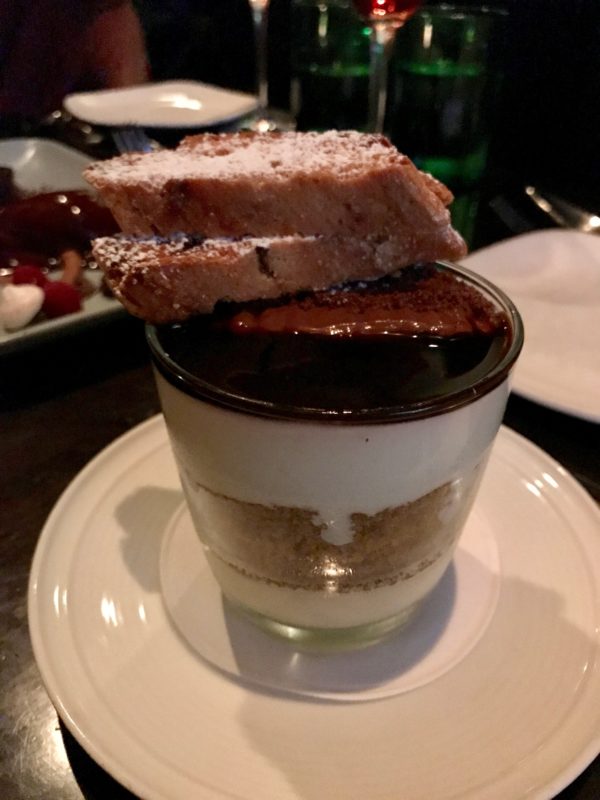 Tips for making reservations for the best restaurants in San Francisco
1. Make a reservation mid-week they are easier to get!
2. Plan ahead. Don't expect to get a reservation with only a week's notice. Check out Open Table, they have the best selection of restaurants and make it on their site.
3. Go with another couple, you can try double the number of dishes.
4. Remember that these talented chefs create menus that are seasonal. Each week they search the farmers markets to see what is fresh and looks appealing. They create dishes that compliment the season. Don't look for local tomatoes in November or asparagus in January. Only what is ripe and fresh for the season you are experiencing.
5. Even if the menu is created new every week, you can still visit the restaurant website to see what has been offered in the past. It will give you an idea what types of foods you will be seeing on the current menu.
6. One last tip – If you love to take photos of your dinner, sometimes it is a challenge to remember what exactly that you ate! Take a photo of the menu so you have it as a reference. This tip has saved me on many occasions because it can be so hard to keep all of the details straight!
Hungry? Are you planning a trip to San Francisco soon?
---
For more posts about San Francisco, type it in the search box to the right ===>
Do you know other food-lovers who would enjoy the post? Please forward to them!
You can find us here:  Follow us on Twitter, like us on Facebook, check out our photos on Instagram, or pins on Pinterest