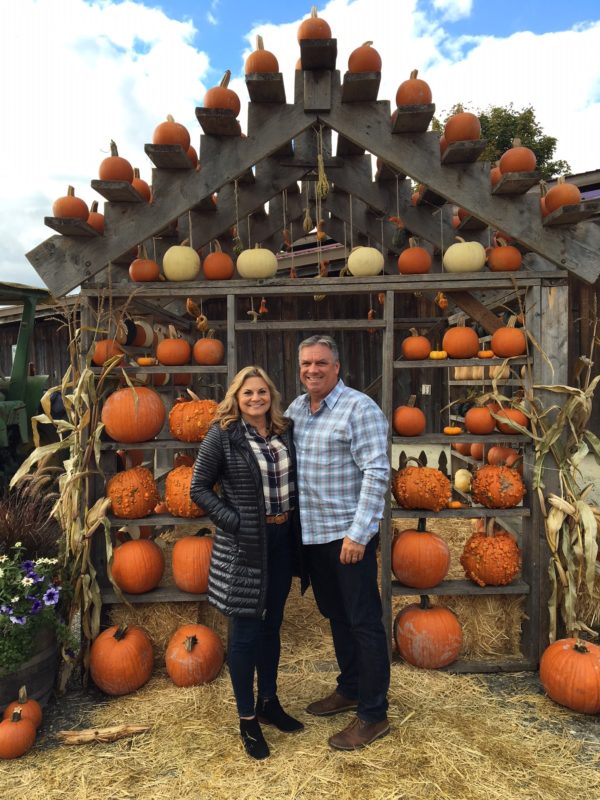 Even when the kids are grown a visit to the pumpkin patch in Seattle is still a treat!
Combine, blue skies, the idyllic landscape of a rustic farm in the Pacific Northwest, white puffy clouds, colorful autumn leaves, the lingering aroma of apple donuts cooking and enormous green fields studded with huge orange pumpkins and you have described a perfect day in my book. How about you?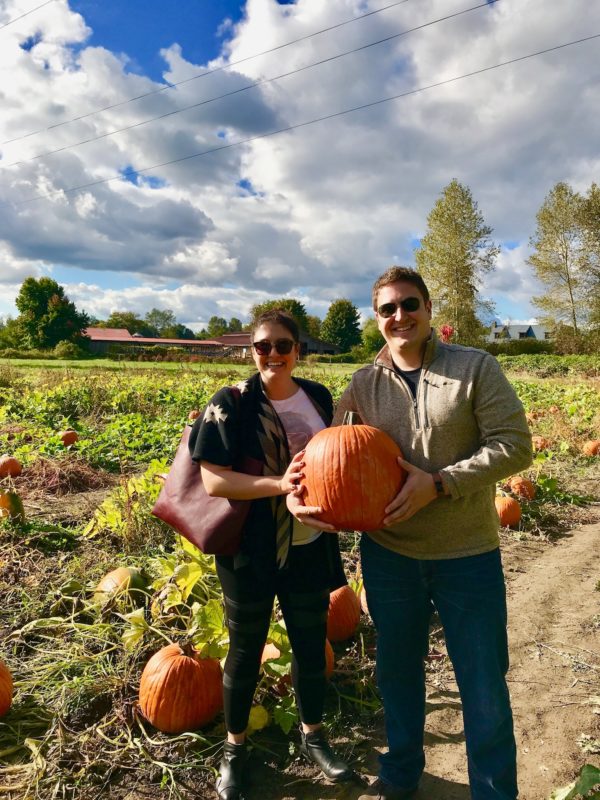 Tis the season ~
I never get tired of the happy color of orange in a store window display, adorable Facebook posts of grown adults with no kids proudly carving pumpkins and of course the ubiquitous Pumpkin Spice Latte. Tasty treats with the aroma of cinnamon & nutmeg combined with cooked pumpkin makes me so happy as well. You too?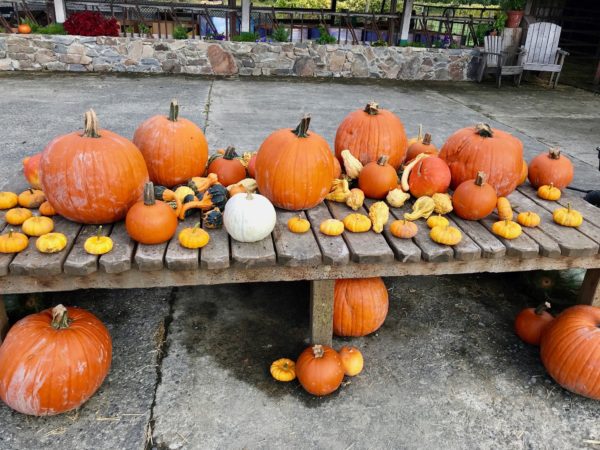 On our recent trip to Seattle, we ventured out about 30 minutes to Fall City, WA  to visit the cutest little farm and pumpkin patch, with pint-size wagons just waiting for the children to fill and pull around the field. (I really think I need grandchildren).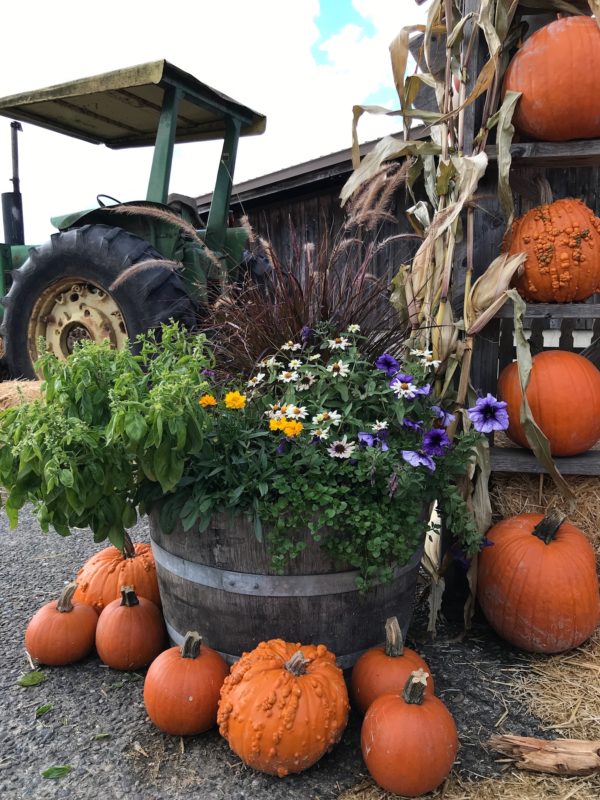 They served heavenly donuts and cider along with pumpkin butter and jams. We just walked about soaking up this October moment in time. I did retell a few colorful stories of taking Alex and Nick when they were tiny ones to the pumpkin patch in Orange County, CA so they could pick out their special pumpkin. But the location of those outings do not compare with this divine visit with nature in the PNW. This is postcard-worthy scenery.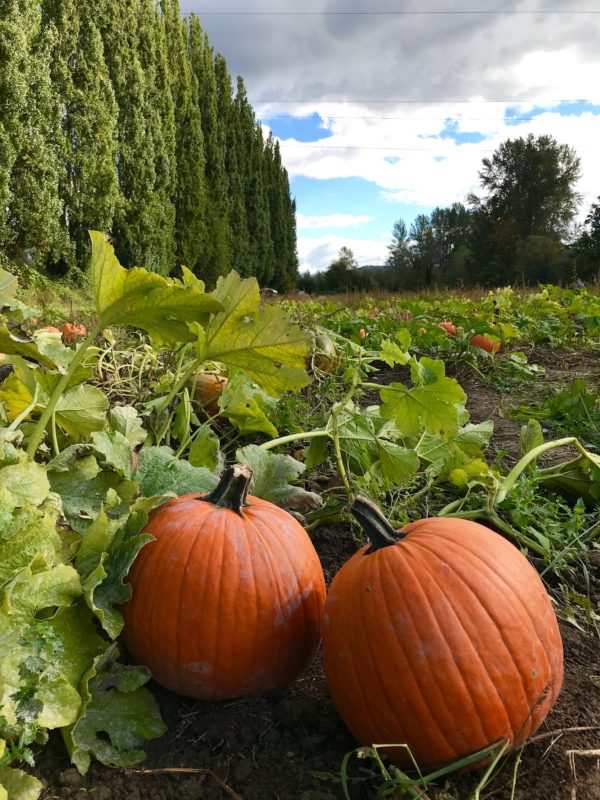 Ever since our daughter Alex has lived in Seattle, we have made a trip up each year to enjoy the sensational fall season. This past weekend, we were fortunate to miss the rain so the fields weren't muddy and the sky was filled with "just after the rain" puffy clouds. Perfection.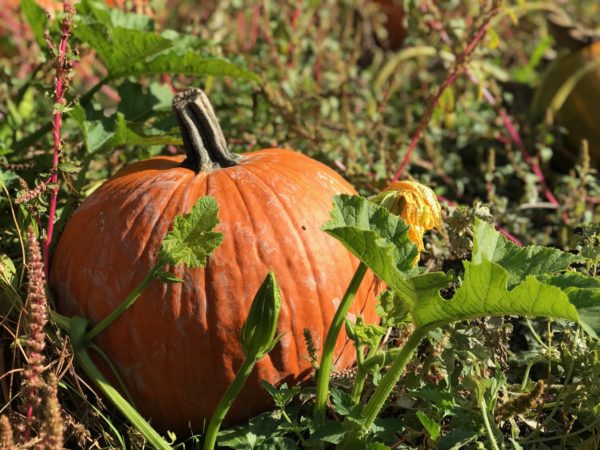 Check out one more photo from this perfect visit to the pumpkin patch in Seattle ~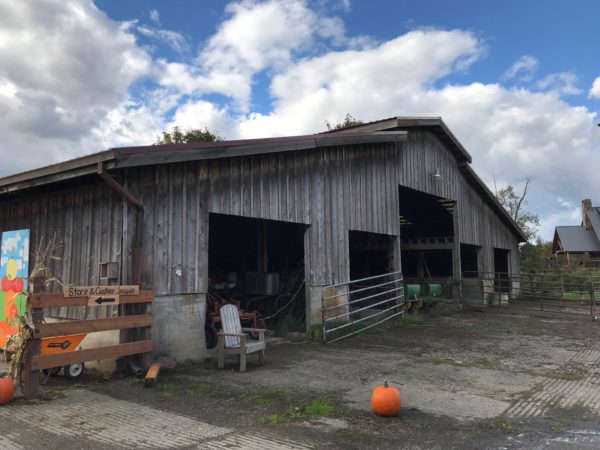 I look forward to one day taking my grandchildren by the hand and walking through the pumpkin patch, but until then, we still have a grand time hanging out with the adults, Empty Nester – style!
---
Do you know other pumpkin-lovers who would enjoy the post? Please forward to them!
You can find us here:  Follow us on Twitter, like us on Facebook, check out our photos on Instagram, or pins on Pinterest
You can also sign up to receive these posts via email in the box in this column to the right ==>