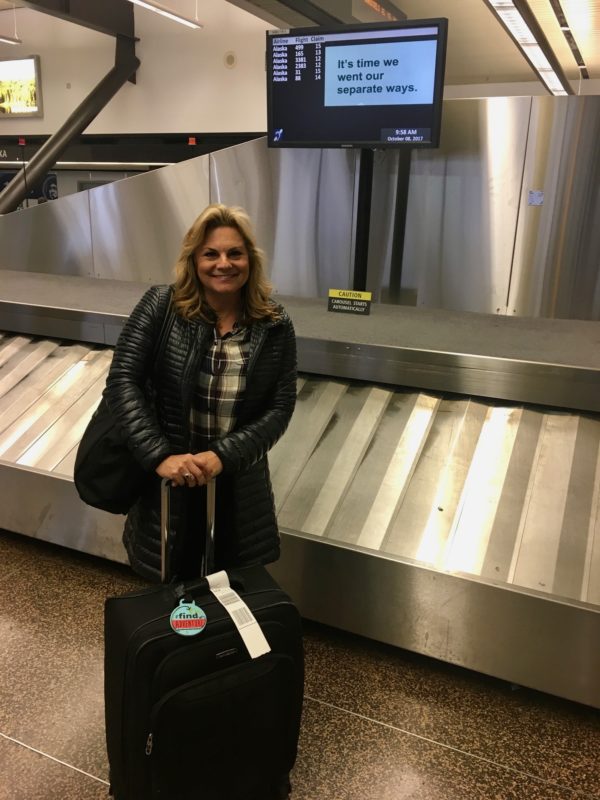 A travel catastrophe averted ~
We can all try to be as organized and prepared for travel as we can, but when an airline cancels your flight, you are not in control.
For those of us who like to control our lives and stay on top of everything this can be extremely frustrating, especially at 5:00 am.
Yep, 5:00 am. Here's the quick story ~
Craig and I were traveling on an 8 am flight to Seattle on a quiet Sunday morning. The primary purpose of the trip was to celebrate the very recent engagement of our daughter Alex to her fiancé Brent! #woohoo!
We had plans to visit the wedding venue (it's super cool!) and we had reservations for a special celebratory brunch at the Salish Lodge at Snoqualmie Falls, Sunday at 1:00pm. We scheduled an early flight to guarantee plenty of time to make the reservation.
I was so excited for the Brunch for the obvious fantastic reasons as well as the one of a kind location. Salish Lodge is the quintessential Northwest resort which is adjacent to the magnificent Snoqualamie Falls just 40 minutes outside of Seattle. More details to come in an upcoming post.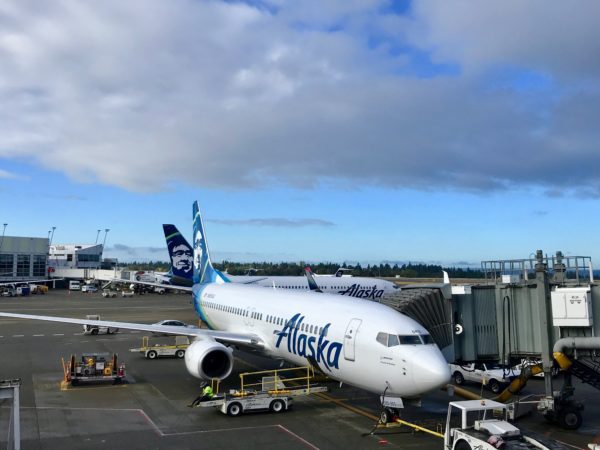 The Cancellation~
We set the alarm for 4:45 am in order to shower and be ready for a 6:00 am pick up to LAX. At 5:04 am we received emails stating that our flight had been cancelled and I was rescheduled for the 4:30 pm flight and Craig was rescheduled for 3:30 pm flight! The WHAT? THE 4:30 PM FLIGHT? He's on another flight?? But we have plans, our daughter is engaged to be married, we need to celebrate, we have reservations, it's the only time we have!! Aaah!
Keeping our wits about us, we called Alaska and the earliest flight from LAX for the both of us was the 4:30 pm, (not going to work) sooooo, we continued the search with the Alaska agent and we were able to secure two seats on the 7:00 am flight out of the Burbank Airport (25 minutes from home). It is now 5:30 am by the time we have finished the call with Alaska.
Now it is fire drill time. Getting dressed, rushing about, cancelling our original ride to the Los Angeles airport, we managed to dress and get out the door in 20 minutes. Our UBER car arrived for the trip to the Burbank Airport and we were off to the races. We made it, with no issues. Happily we were able to celebrate with the kids and all was amazing.
I realize that planes have mechanical issues from time to time and we were very happy with the service we received from Alaska.
Here is the travel tip(s) that saved my life and will save yours too ~
I recently wrote about my favorite packing tips for a short trip in the Fall. Hopefully some of what I suggested resonated with you, but this is the travel tip of the century.
If I have a morning flight (especially an early one) I ALWAYS am completely packed the night before. No adding, no subtracting, laptop is powered down and packed, all checked in, boarding pass ready. I don't have to think about anything but putting clothes on my body. The important phrase here is "no thinking". Because I was absolutlely ready with all my sh%t in place I did not have to get prepared to walk out the door. I was ready!
There was time to change the flight time and still make it, but if I had to stress over finishing my packing something would be forgotten for sure!
This "have everything packed before you go to sleep philosophy" has saved my behind many times. We are sleepy and probably tired and certainly NOT on our A game at this time of the morning. Therefore we can sail through on auto pilot and still make a morning flight.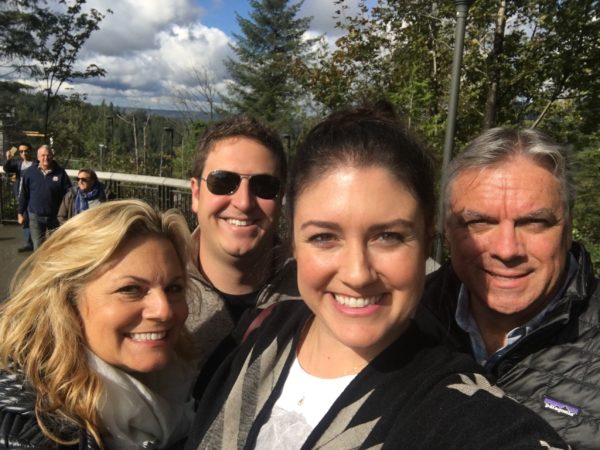 Make sense?
Keeping calm also helps, but frankly not having to think about what is in my suitcase, whether my cords are packed and ipad/computer are charged and packed, makes a HUGE difference.
One last tip ~
Check your texts, check your email. By checking my email on my phone (because my laptop was already packed) I received the cancellation email in a timely fashion and was able to react quickly.
Do you have a 'save your life" type travel tip?
---
Do you know other travelers who would enjoy the post? Please forward to them!
You can find us here:  Follow us on Twitter, like us on Facebook, check out our photos on Instagram, or pins on Pinterest
You can also sign up to receive these posts via email in the box in this column to the right ==>