Hungry? It's the 5th Annual Newport Beach Wine and Food Festival!
Is the Newport Beach Wine and Food Festival on your entertainment radar? Why did it take us five years to put this event on our travel schedule? It was a dreamy experience where we could celebrate our passion for upscale dining and supporting local restaurants and wineries. What better way to investigate the best of what Orange County has to offer than by nibbling and sipping in the same place? Under vast white tents and flanked by cars from Range Rover and Jaguar, this event was over-the-top fantastic.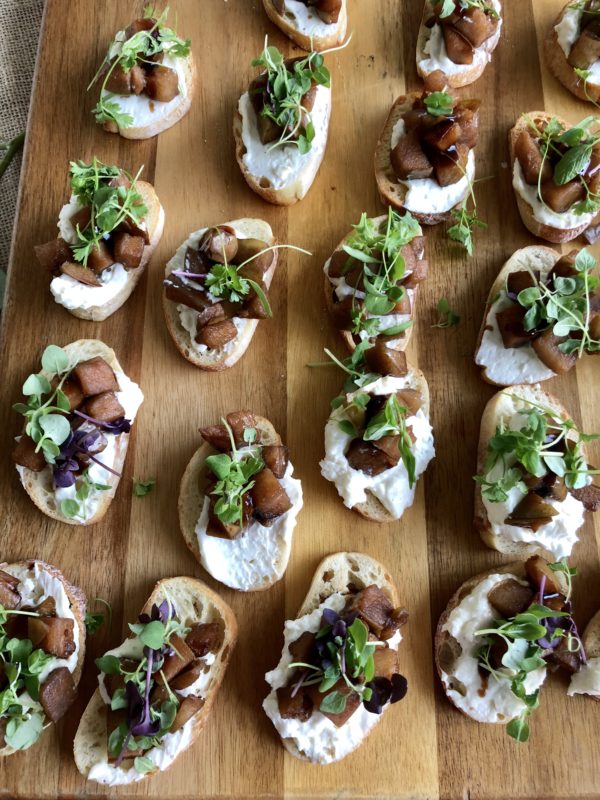 Paradise in Newport Beach
Craig and I finally attended this foodie paradise on Saturday in sunny Newport Beach, California and it was certainly worth the wait. Blue skies, beautiful people, a light sea breeze, mixed with savory aromas and the clinking of glasses made this an event to remember. Over forty four different restaurants offered incredible bites to dazzle every visitor. Each chef designs the perfect small plate or bite and it is created with eye-catching colors and a presentation like an artist's palette. So yummy. It is frankly impossible to decide which one was our favorite!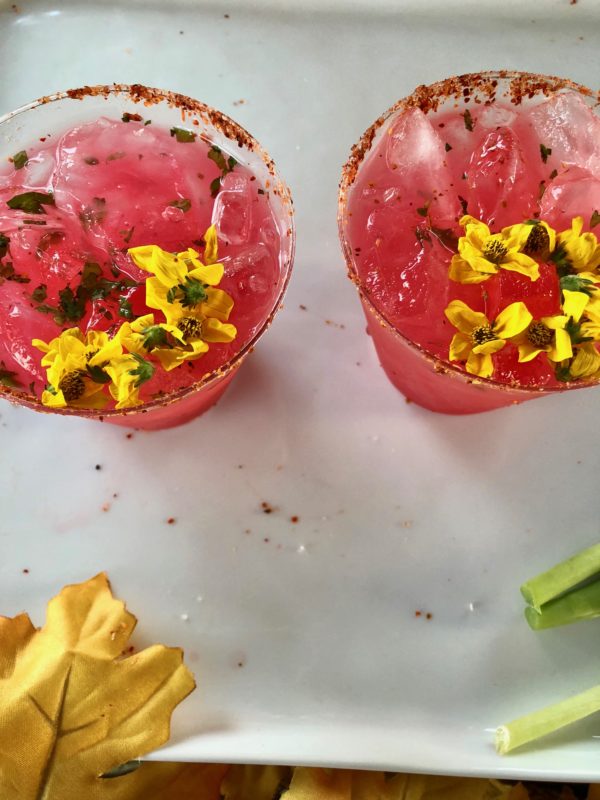 In addition to taste after taste, we had the opportunity to try some innovative hand crafted cocktails, buttery Chardonnays, and bold Cabs. Pacing yourself is a necessity!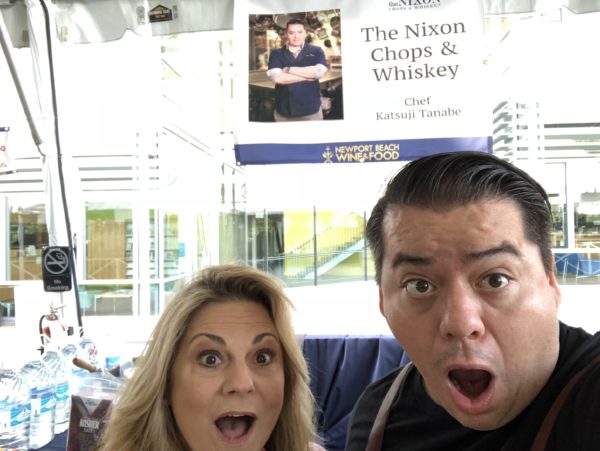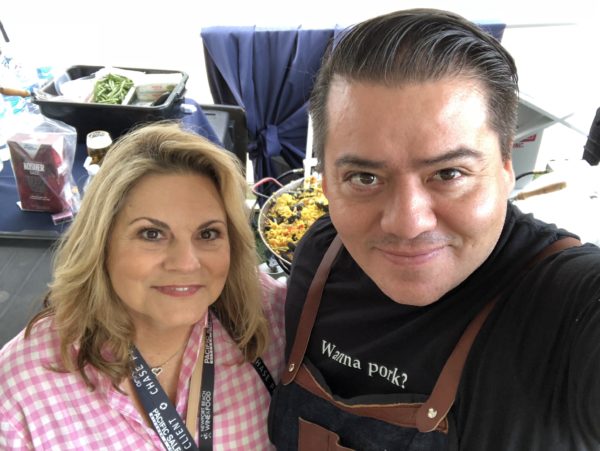 Many culinary chef "stars" were there to demonstrate techniques and clever cooking tips. Each one offered something unique and they all could not have been more friendly and outgoing. I am a huge fan of all things culinary, the vibrant restaurant scene as well at Bravo TV Top Chef.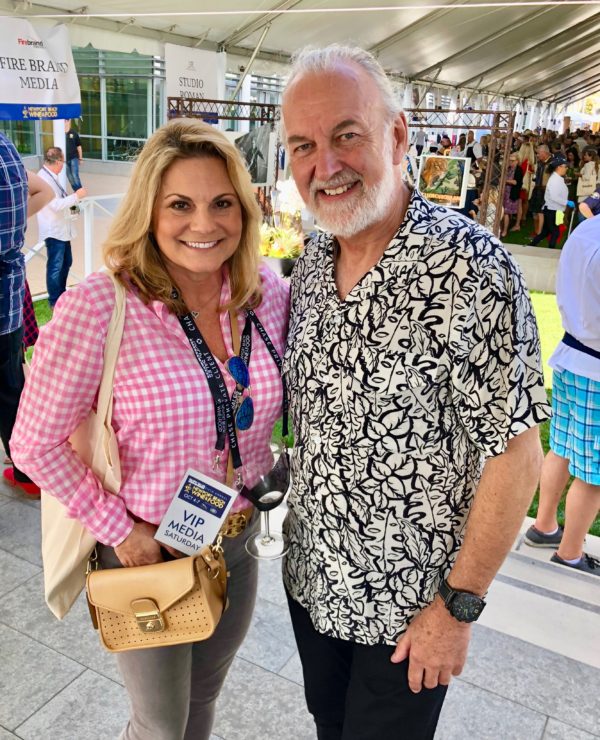 Bravo's Top Chef
Craig and I have enjoyed nearly every season of Bravo's Top Chef. The intense competition, decisive culinary skills and creative recipes keep us entertained week after week. We actually get rather emotionally attached to these "cheftestants" because they are all so sincere and share their innermost feelings as well as their personal lives.
This season's Top Chef was located in a red-hot culinary city Denver, Colorado. These incredibly talented chefs performed these challenges within the city limits as well as in evergreen forests in the mountains. The competition is always fierce, but there is only one winner and this year's Top Chef winner was Joe Flamm.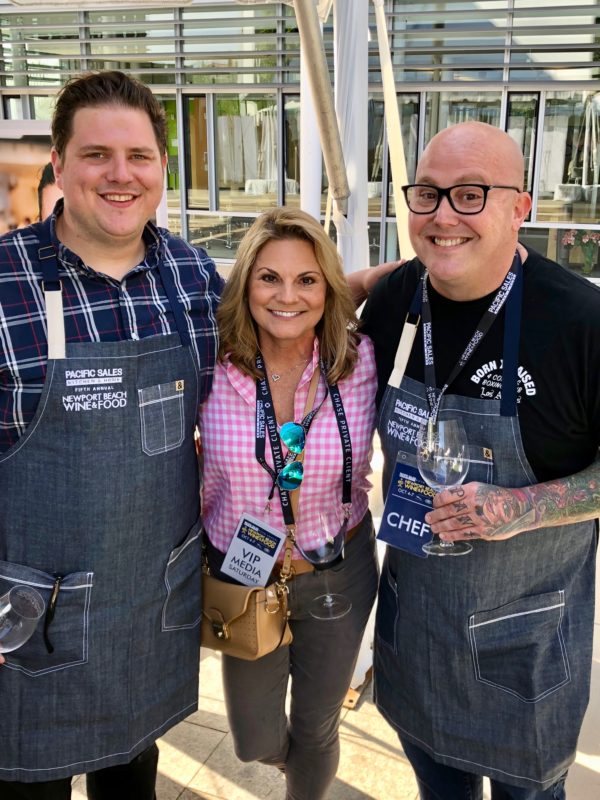 My interview with Top Chef Winner Joe Flamm
Chefs and best pals, Joe Flamm and Tyler Anderson, were at the event to say hi to their fans and demonstrate their culinary chops. Because the Top Chef winner was so busy with many media obligations, an in person interview wasn't possible, but he was able to answer my questions via email and takes a great photo! Thank you!
Here is what he had to say:
I have watched almost every single season of Top Chef and your season was one of my very favorites. In addition to the creative dishes, what I liked most was watching the camaraderie between all of the chefs and the sincere willingness to help each other. Why do you think this group was so congenial?
I think it was a level of respect. This season was a very talented crew of chefs and I think we were all humbled by the opportunity to be there. I personally felt really lucky to have such a great crew. It's a very stressful experience, so having a crew like we did makes it a lot easier.
You're getting to participate in Newport Beach Wine & Food Festival alongside many of your fellow Top Chef contestants. What are you most excited for? Getting the band back together!! Can't wait to see and cook with my friends again, especially in an unreal setting like Newport Beach, and without all the Top Chef stress.
When did you first realize that you really could have a great career as a chef?
I'm still trying to realize that every day! It's a grind – a balance and a struggle – but its been the only thing I have wanted to do with myself since I walked into a kitchen 12 years ago.
I read a lovely article about you in the July 2018 issue of Food and Wine. You mentioned how your love of brown sugar led to your winning dish of Brown Sugar Cake with Ricotta and Blueberries. What other winning dishes do you make with brown sugar? I love brown sugar and use it for everything, from sauce work, bbq rubs, mostardas – you name it!
Special unexpected adventures!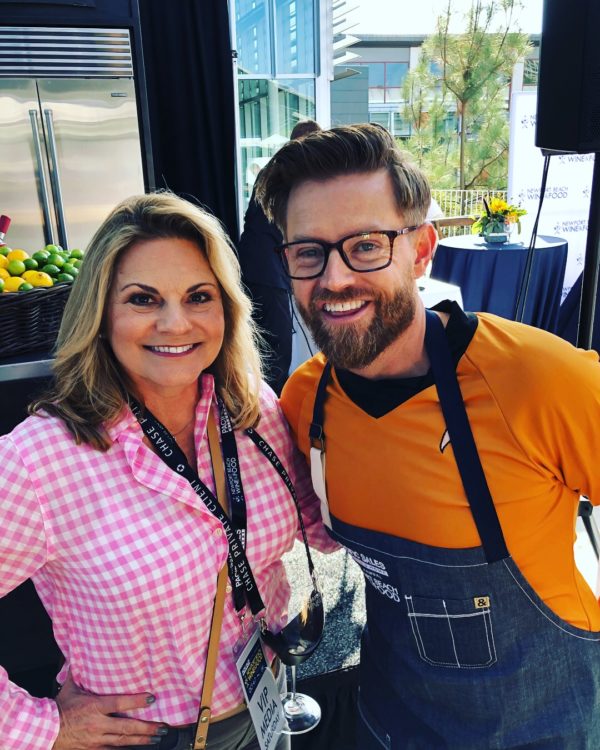 As VIP Members of the media, we were allowed into the event thirty minutes prior to the opening start time. The area under the tents was still fairly quiet and finishing touches were still happening in the booths. This advantage offered an opportunity to actually speak with some of the chefs one on one. Did I hit the chef lottery! I am so in awe of these talented individuals, but I did not allow myself to be intimidated and I was rewarded by meeting the most genuine, kind, friendly and engaging famous chefs. Pinch me please.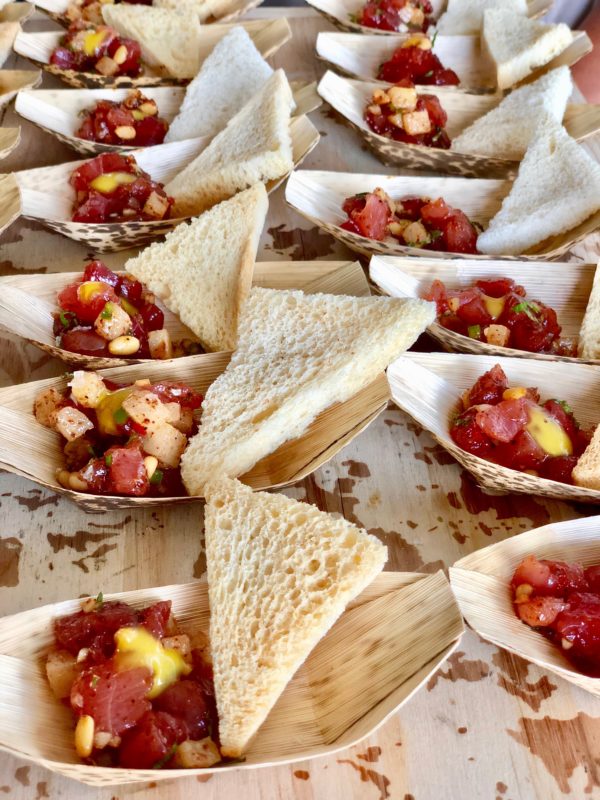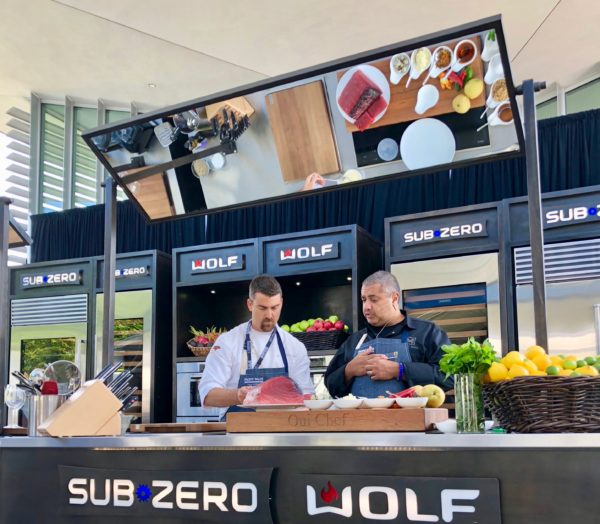 And a little more from the 5th Annual Newport Beach Wine and Food Festival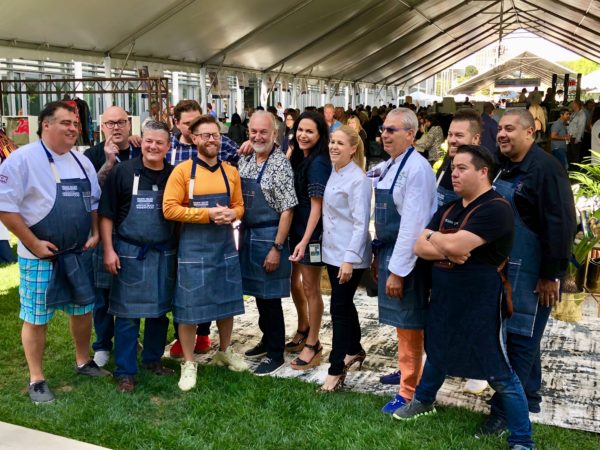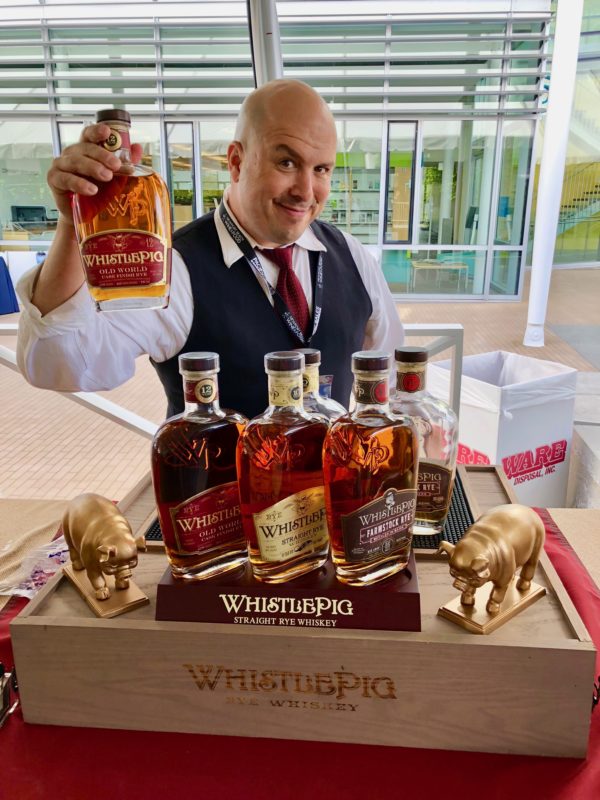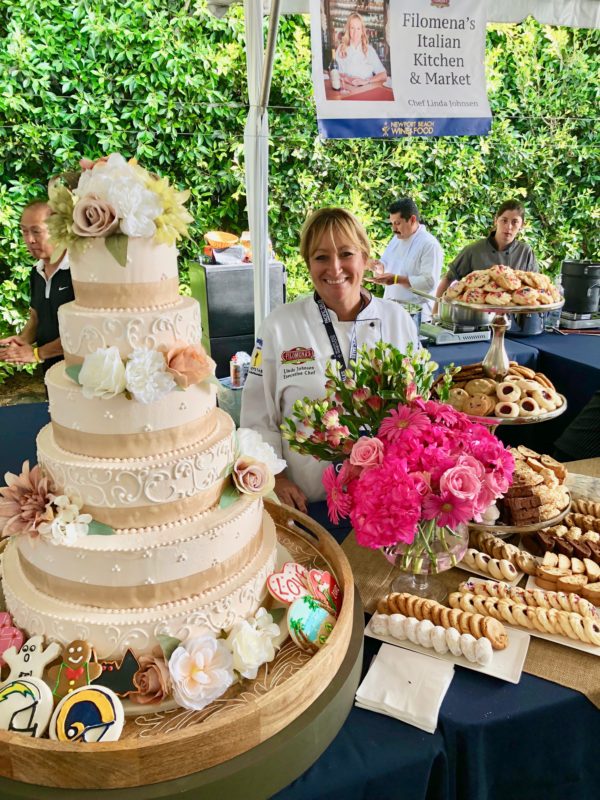 Chefs, food, wine and spirits have been elevated to such heights, I don't know how it can get any better, but it always does! What I do know is that attending an event like the Newport Beach Wine and Food Festival is the perfect way to explore all of the tasty possibilities of a local food scene all in one spot. It is a unique chance to talk one on one with local chefs, celebrity chefs, winemakers and other culinary professionals.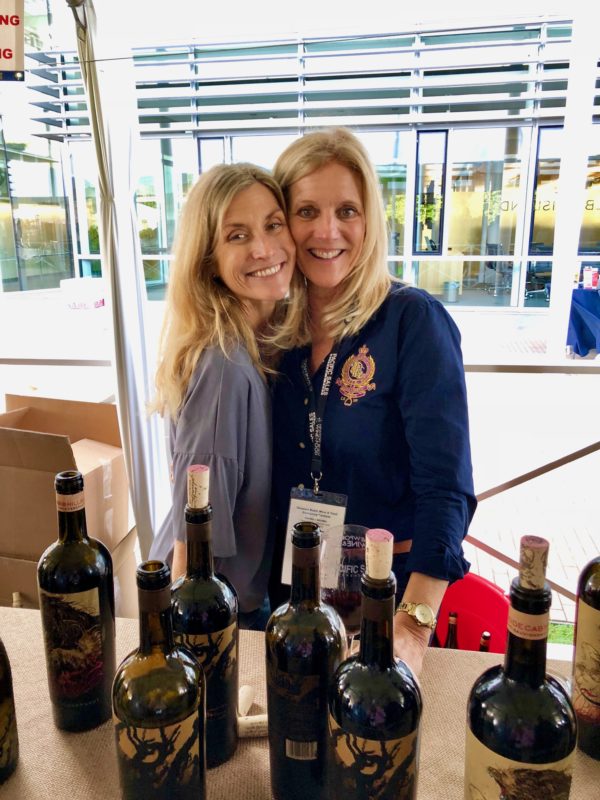 Make sure you mark your calendar for next year at this time, so you don't miss it! These events sell out quickly and you don't want to wait five years to attend like we did!
Have you attended a food and wine event recently?
Pin Me!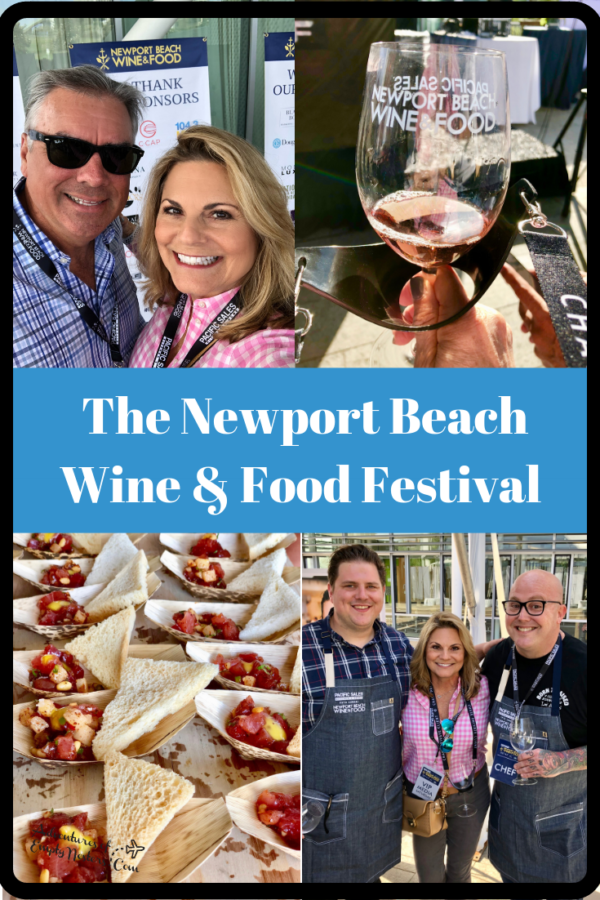 ---
Hello!
Make sure you click over to the Home Page to see what else is happening on the blog – At the top of the home page you will find The Empty Nest, Restaurants & Food, Travel, Work with Me, Press and Contact. We have lots to offer here on AdventuresofEmptyNesters.com
Are you receiving our posts via email? If not, sign up over on the right side of this page.
Let's connect over on social media here ==>  Follow us on Twitter, like us on Facebook, check out our photos on Instagram, or pins on Pinterest