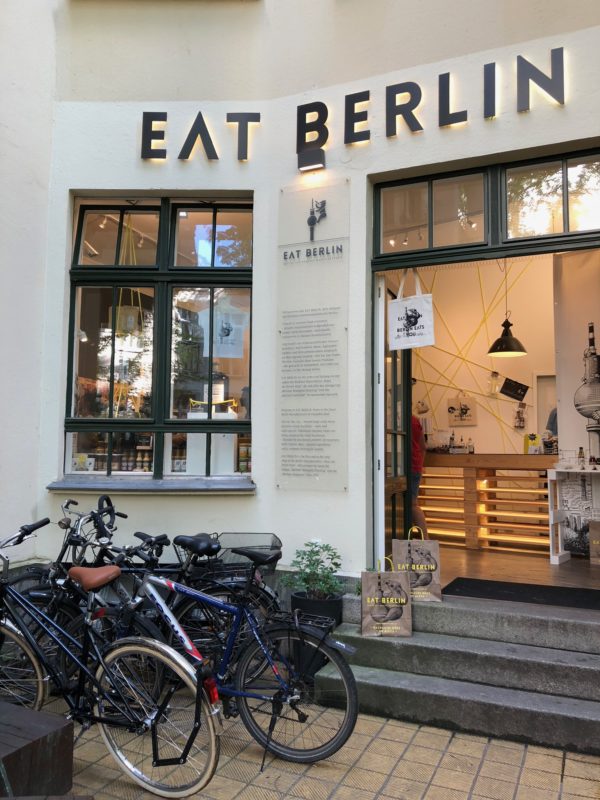 Who knew that a tour food in Berlin would be part of my Viking River Cruise? Bonus! In my opinion, food touring is the perfect companion to every city tour. What better way to understand the city culture than to taste the food that locals love to eat!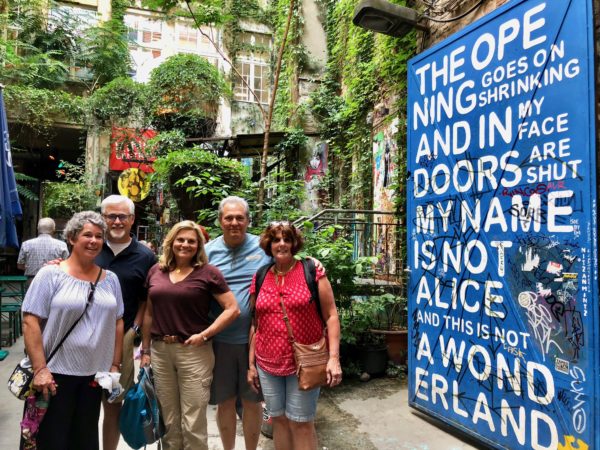 This tour was an extra excursion (for a small fee) that I took with a few of my new cruising friends. As it turned out, it was more of a visit neighborhoods/local food tasting /insider's tour. Lucky us. In addition to tasting delicious local food we learned about unique art and culture that would never be found on a typical city tour of Berlin.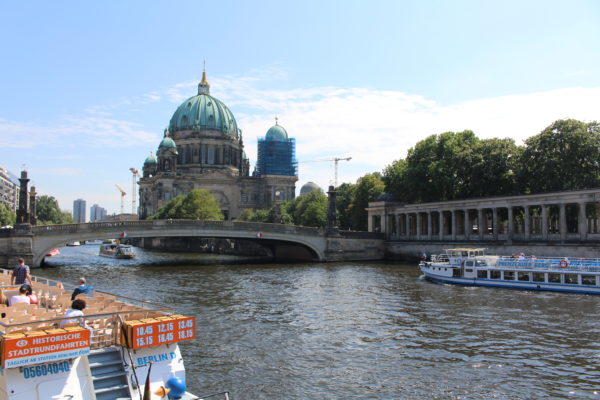 Berlin's Museum Island was our first stop after riding the city bus. We took public transportation throughout the tour and I was thrilled. How fun to become part of a city even if for only one afternoon. It is was nice to travel in a small group of food lovers and share this experience with them as well!
Hackescher Market – A must see!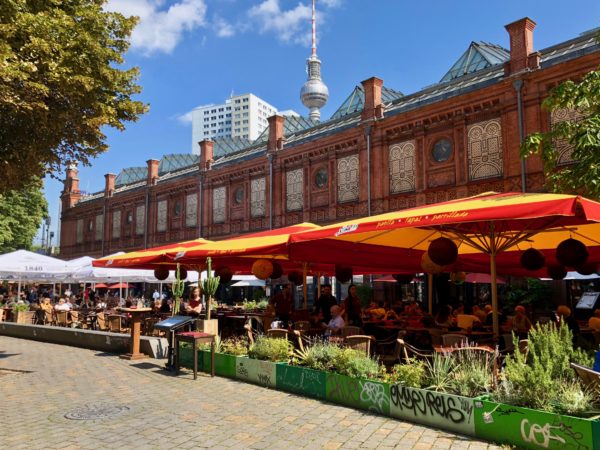 Adjacent to Hackescher Markt is probably the coolest place in town. Hackesche Höfe is a courtyard complex that has been renovated from old apartment buildings. This beautiful multi-use structure was a favorite of mine because the architects cleverly renovated this trail of commercial buildings to create a walking mall with a super cool aesthetic, adorable shops and places to sit and have a coffee or a meal. What a highlight for me!
Hackesche Höfe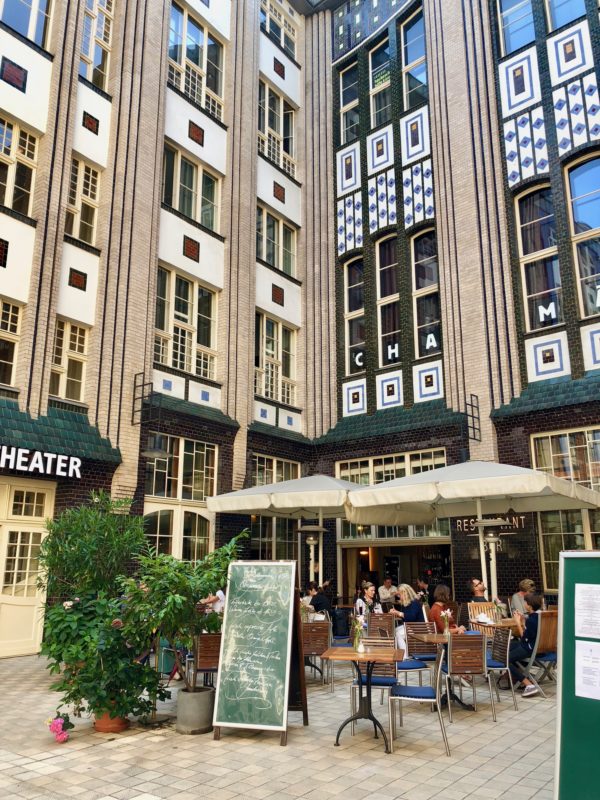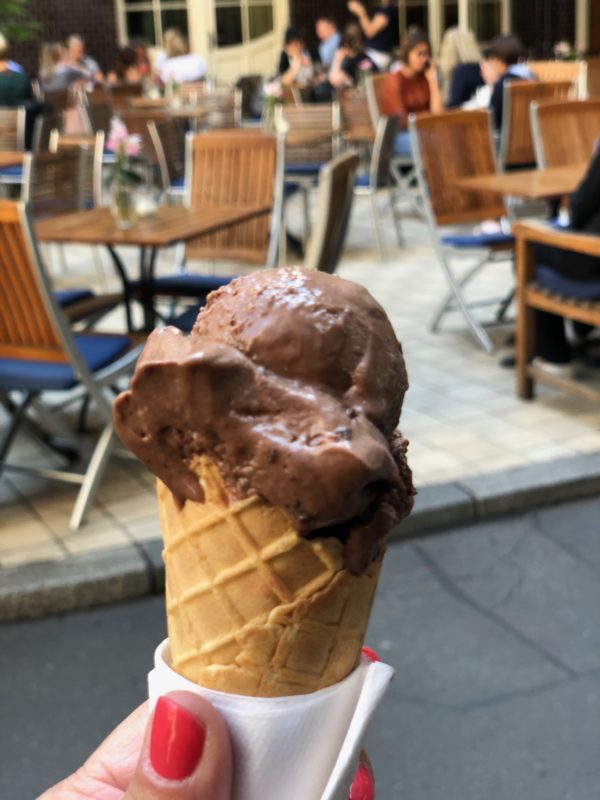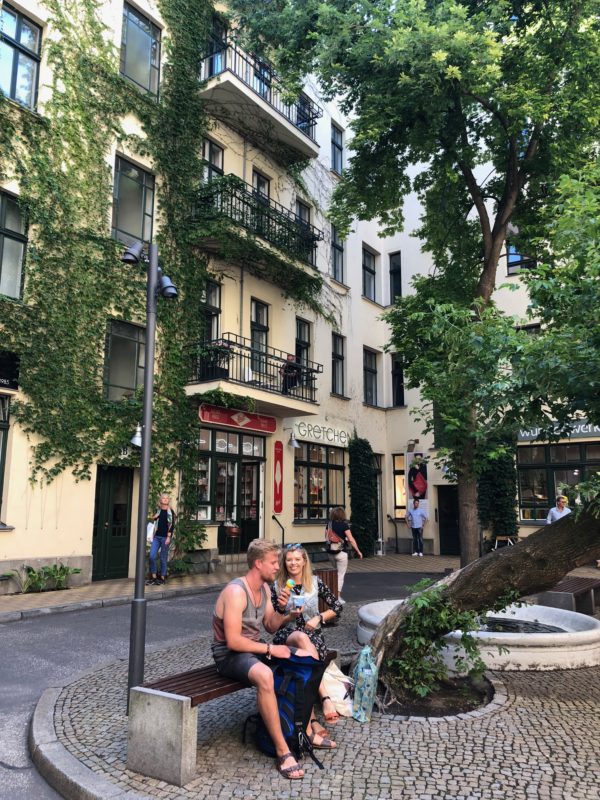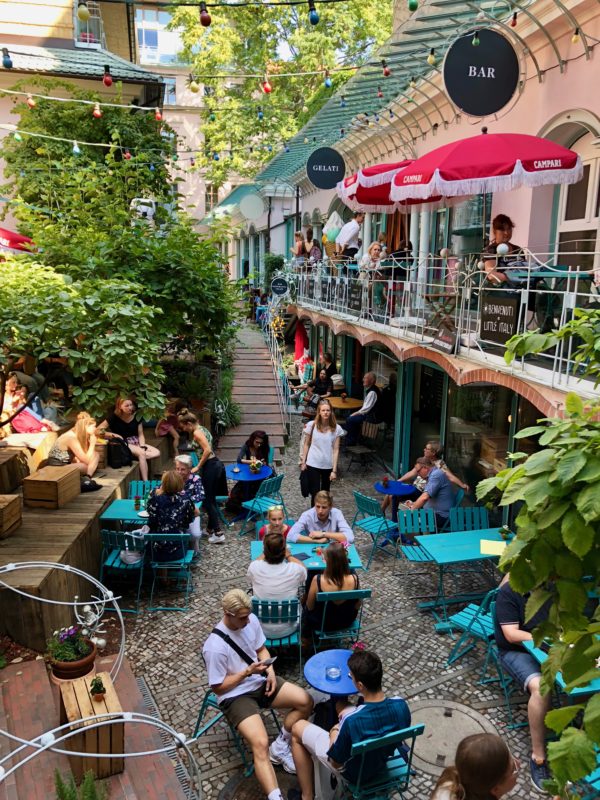 More of our food tour in Berlin
This neighborhood reminded me a lot of Soho in New York mixed with Laguna Beach, California. An artsy, fashion forward place where graffiti is exterior design, the people are hip and creativity is king (or queen)!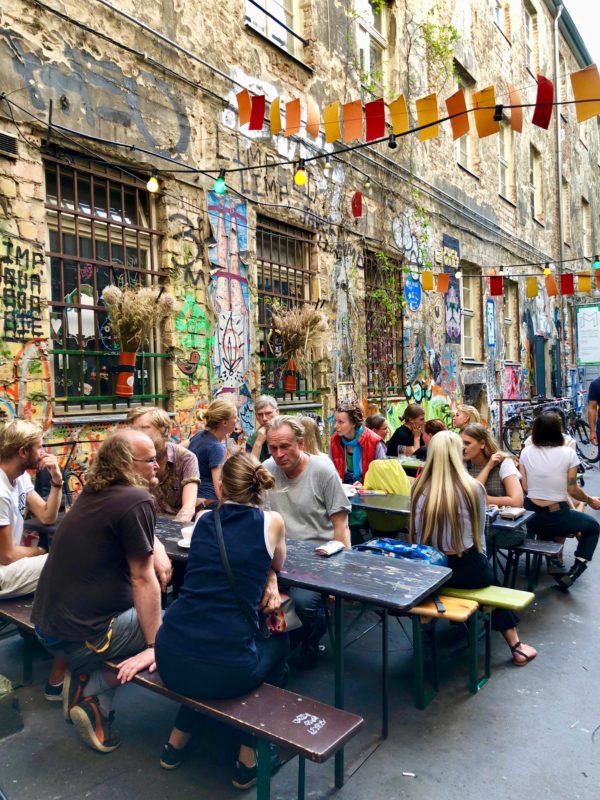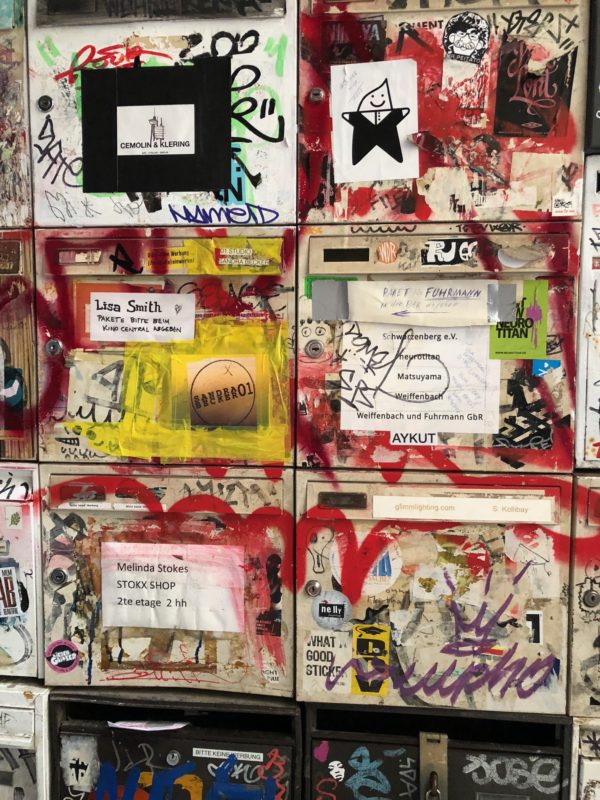 Beer and Pretzels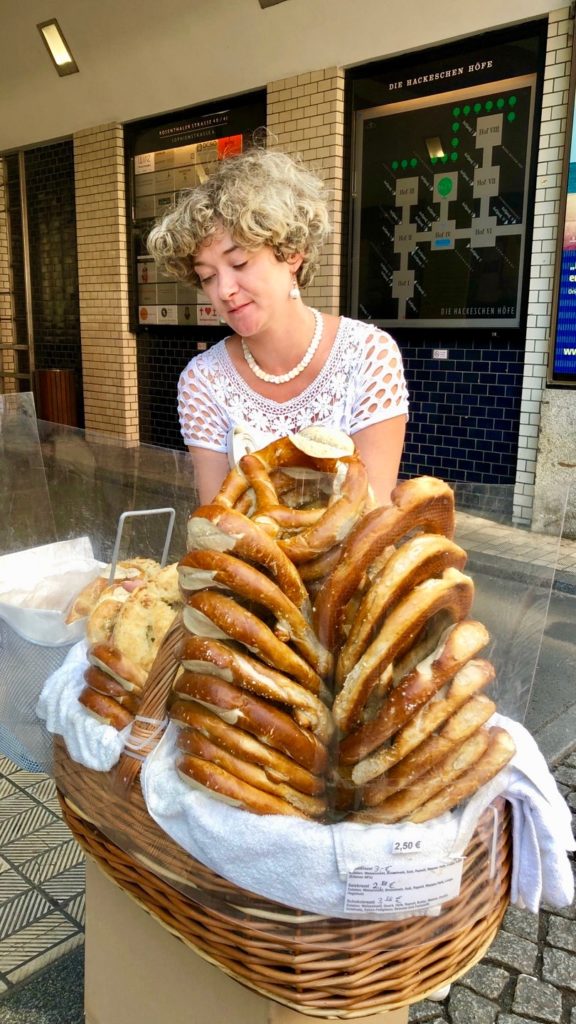 Fun fact – I love pretzels! Germany is a pretzel mecca! Street vendors, restaurants, bakeries, bars, snack shops and markets all carry them.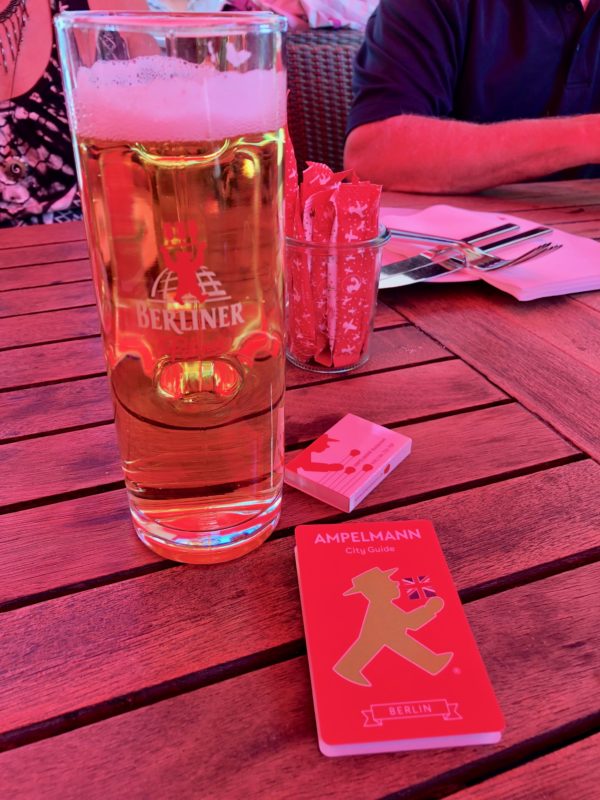 With a view of the river and Museum Island, we enjoyed this pretty famous restaurant called Ampelmann. Sitting under a red umbrella caused every photo to be incredibly red! My photo of my delicious potato soup was particularly unattractive, so you get to see the beer photo!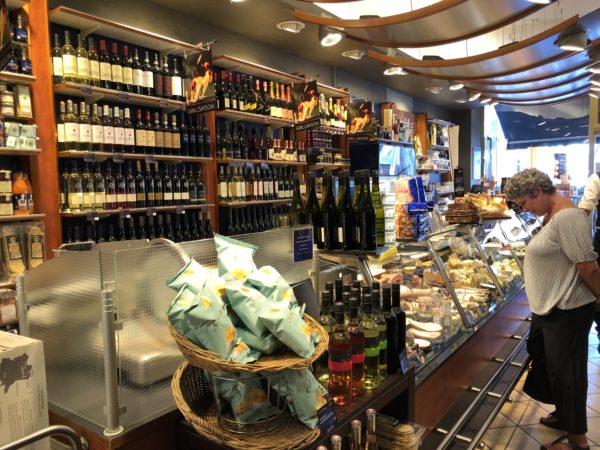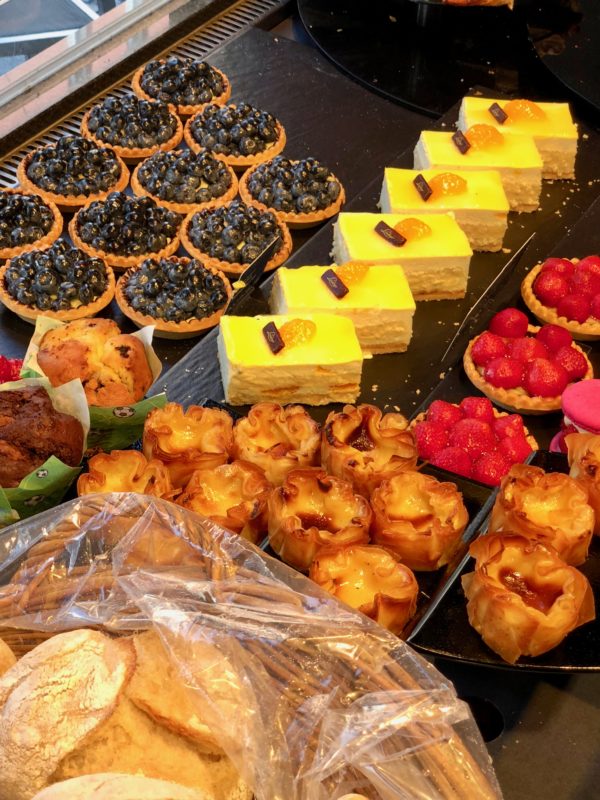 Travel tip:
Find a food tour – Even if you are not an adventurous eater, these tours bring you inside a city the way nothing else can.
Take a bite! Sample everything you are offered. You may never get the chance again. Make a memory!
Use public transportation to see the city up close.
Ask a server in a local restaurant where they love to eat or have coffee.
Ask about a local bookstore.
The Monkey Bar
That name had to grab your attention. The Monkey Bar on the 10th floor of the 25hours Hotel offers breathtaking views of the city and the zoo. It is also part of "Bikini Berlin"(yes that is the real name) which is a shopping mall. The Berlin Zoo is adjacent to this building so you can sip coffee or an adult beverage in the bar and watch the animals. Near that large rock sat many white baboons. I kid you not.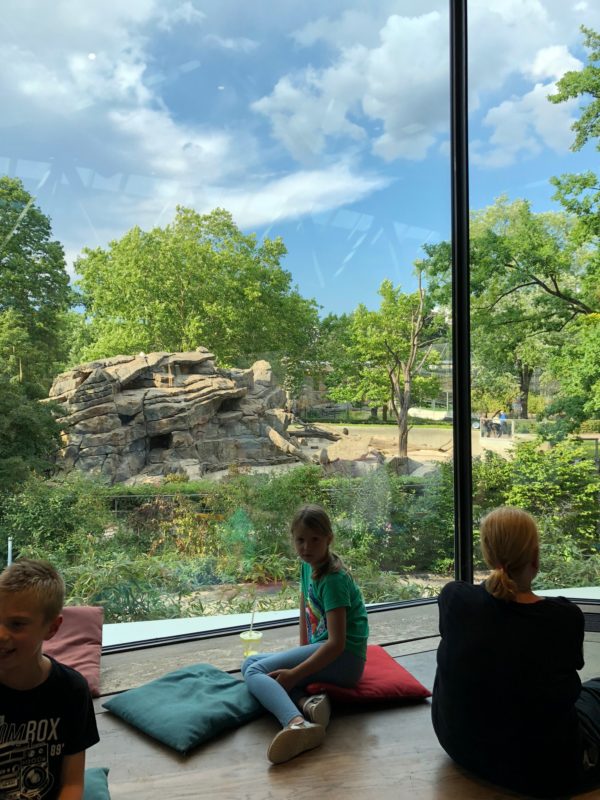 Our hotel was pretty close to this mall, so I had heard from several other travelers about the Monkey Bar. Although not part of the foodie tour we stopped in.
Have you taken any food tours? If so, why? If not, why not?
Check out some of the other food tours we have enjoyed around the world!
Laguna Beach – Savor Laguna Food Tour
Amsterdam A Bicycle Food Tour
San Francisco –  A Walking Tour of North Beach and Chinatown, A Walking Food Tour In The Mission District
Chicago – A Walking Food Tour in Chicago
A Pin For You to Share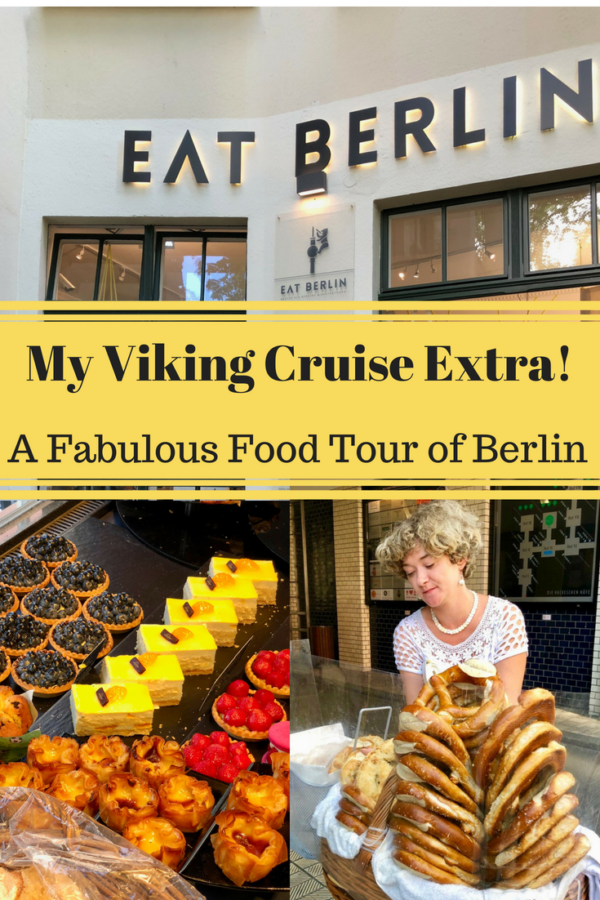 ---
Hey Readers!
Make sure you click over to the Home Page to see what else is happening on the blog – At the top of the home page you will find The Empty Nest, Restaurants & Food, Travel, Work with Me, Press and Contact. We have lots to offer here on AdventuresofEmptyNesters.com
Are you receiving our posts via email? If not, sign up over on the right side of this page.
Let's connect over on social media here ==>  Follow us on Twitter, like us on Facebook, check out our photos on Instagram, or pins on Pinterest