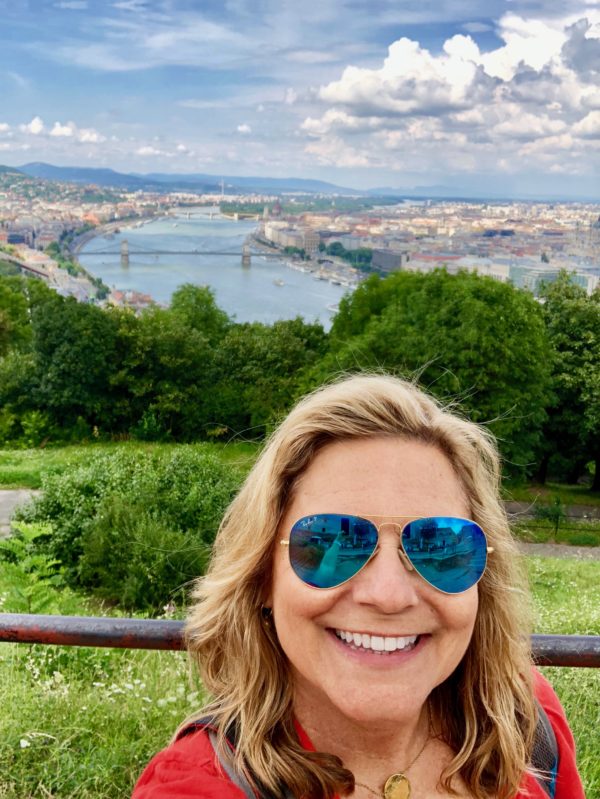 Travel Mishaps :: It happens to all of us!
Oh no, oh no, oh no. That is all I could think. I continued to ponder in rapid succession:  "Maybe someone will find it and turn it in. Yes I know they will. How do I get the phone number to the Admiral's Club at Logan Airport? I bet that's impossible. Craig's going to be so disappointed in me. How could I be so careless. How can I live without this?"
My iPad. My favorite possession. My books, my digital library, my books! I will sit on an airplane for 5 hours! What will I do? I hate the movies they offer on the plane. OMG.
I was sitting in 15D. I am also a Priority passenger so I was on the plane with only about 30 people so far. I thought, "Can I make it? Will they let me off the plane? How do I do this?"
I am a rule follower by nature and this is WAY out of my comfort zone. I always follow the path of least resisitance. However, in miliseconds, I decide to walk quickly toward the back where there are not many passengers. Both flight attendants look at me and as fast an auctioneer I share my dilemma. They answer,  "We have to stay back here, go to the front and see what they can do." Meanwhile, Flight Attendant Angela, called ahead to the front (probably saying something like; Crazy woman running up the aisle!) Ugh…
Here I go!
I sprint back to 15D, grab my carry on and phone and run through EVERY SINGLE PERSON WHO IS GETTING ON THE PLANE. CAN YOU IMAGINE? I'm sure my face is emitting, "I am on fire get out of my way". I just looked down, went to the right side of the aisle (an airplane aisle is NOT meant for two) and pleaded my way up the aisle. Excuse me, sorry, excuse me.
I see the First Class attendants and they said to go out to the Gate Attendants. I then (politely as I can) again push my way up the jetway. With a frantic face I say to the Gate Attendant "I left my iPad in the Admirals Club can I go get it?" He says "Yes, what is your seat number? 15D". I sprint like that guy (who shall be nameless) through the airport on the Hertz commercials. Run through the double glass doors, announce myself again to the next host, and run back to the seat next to the window. There it is. My beautiful UCLA blue, brand new, iPad happily charging away.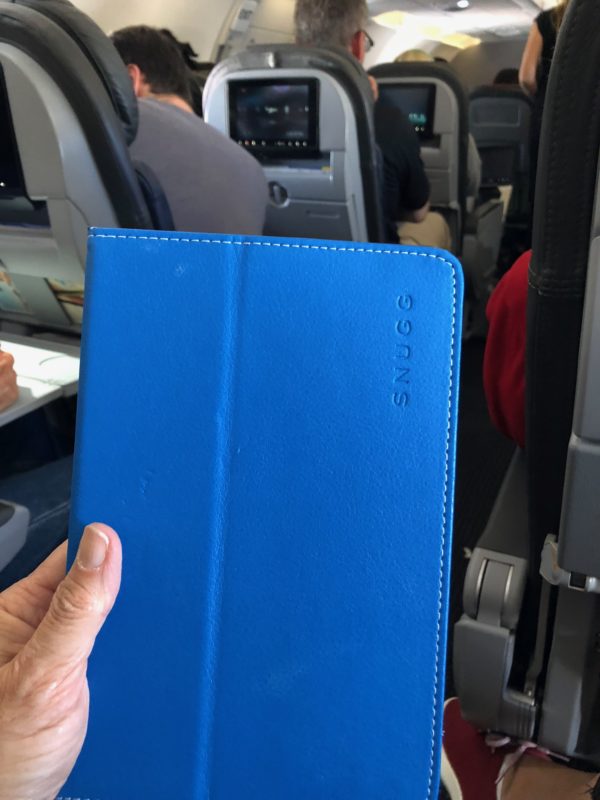 The two elderly ladies that sat next to the iPad in the Admiral's Club Lounge told me they were watching for the owner to come back. I smiled, I grabbed it and sprinted again. When I arrive back, the attendant at the gate has printed me a new boarding pass and I now board the plane for the second time. As I look back on it now, that entire escapade probably only took 7-10 minutes at the most. But with all of the airline regulations and them watching for erratic behavior, this could have been a problem.
When it was time for airplane snacks, Angela asked me how my iPad adventure turned out. She said I looked like Jodie Foster in "Snakes on a Plane." Ha! My heart was still beating a thousand beats per minute (I am not a sprinter) so I gave her the thumbs up and offered a very satisfied smile.
But seriously and good grief! What a ridiculous and avoidable almost catastrophe. I caused my own personal mayhem.
Lessons to be learned:
NEVER charge your device across from where you sit. In my case there wasn't a plug next to my seat. It must be on your lap or next to you.
Wear tennis shoes when you travel for unexpected sprinting.
Think fast and do something. Any hesitation on my part would have resulted in a very sad flight home.
Have a routine when you sit in your seat.  I'll explain: I always pull out my iPad and phone and put them in the seat pocket in front of me before take off. If I hadn't had this routine, I would not have remembered in time to retrieve the iPad.
Final thoughts
I do understand that my digital library could be retrieved and that all of my data for my iPad is in my Macbook Pro, but I just can't afford to buy a new iPad every three months! My quick reaction, coupled with a simple travel routine, solved my personal disaster.
Because I travel so much, a digital library is vital to my travel happiness. I just don't have space to carry paper books. Crisis averted. Happy Ending. Learn from my mistake. Apply it to something in your life!
A related post ~
An Almost Travel Catastrophe and How to Handle It!
Thanks for Sharing!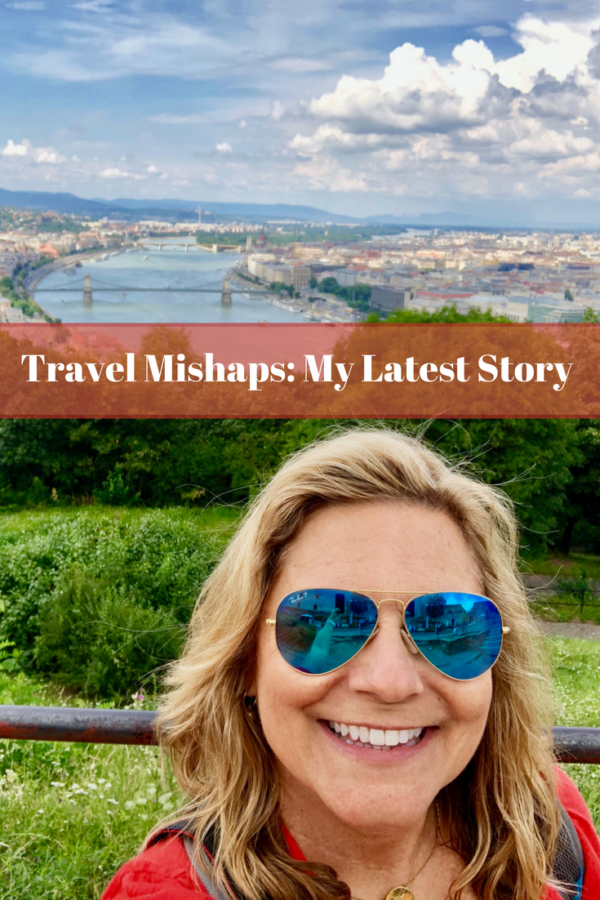 ---
Hey Friends!
Make sure you click over to the Home Page to see what else is happening on the blog – At the top of the home page you will find The Empty Nest, Restaurants & Food, Travel, Work with Me, Press and Contact. We have lots to offer here on AdventuresofEmptyNesters.com
Are you receiving our posts via email? If not, sign up over on the right side of this page.
Let's connect over on social media here ==>  Follow us on Twitter, like us on Facebook, check out our photos on Instagram, or pins on Pinterest