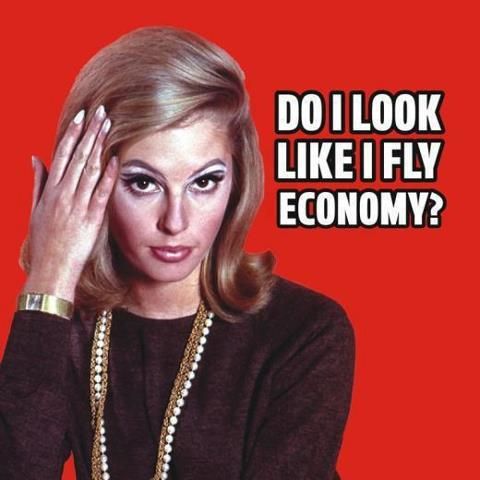 A Funny Travel Story About Sitting in First Class
On a recent short flight to Seattle my sweet, frequent-flier husband gave me his upgrade to sit in First Class.The airline had just renovated the seating in this area of the plane and the cabin was spacious and clean.
I looked forward to just sit and drink my tea and read my new book in peace…. But this is NOT what happened.
Sitting in First class is not always the grand prize
My seat mate seat mates  were all settled in before I took my seat. A sweet young mom and her two year old daughter wearing a darling t-shirt with "Taco 'bout adorable" printed on the front, sat next to me. I love babies and little children and I told her she was lucky we were sitting together as I do not have a problem with the two of them sharing a seat. Before the plane took off, the activities began. They played games and sang songs. The little one opened and closed the window shades, again and again and again… you get the idea. It was like I was sitting in in a real life boomerang video. See example below:
She touched and played with everything within reach; my water bottle, her water bottle, the baby wipes, etc and we still had not taken off! I have yet to glance at my book.
Time for snacks! Snack after snack came out of the plastic Bed Bath and Beyond bag. Mom asked, "Banana? No. Eggs? No. Grapes? No. Cheerios? No. String cheese? No. Fruit bar? Yes!"
There was coloring and drawing and… coughing. Not just one cough here and there, but ten or twenty coughing fits from both mother and daughter. Awesome, just awesome.
Don't forget that I love little ones, but eventually I needed my space.
The flight attendant came to tell us, "I'm sorry but they only gave us eight, freshly baked, handmade, cinnamon rolls." I said to go ahead and give mine to mom and daughter.
She clarified with me, "Would you still like the yogurt? "Sure" I said. I then asked, "There are only twelve seats in First Class and they couldn't supply you with twelve rolls?" She answered,  "Well, they changed the seat configuration when they renovated this plane and there used to be eight seats." Hence the eight rolls. Awesome, just awesome.
The flight attendant apologized profusely and I kept reassuring her that the lack of cinnamon roll was fine.
She came back later and offered me a small plate of grapes with nuts. The young mom took the plate thinking it was hers, then realized it was for me… she said "Oh – you can have it." I said "No thank you." I thought: "With your cough-smothered-fingers touching the plate of grapes?- "I'm good." "You sure? " "I'm good."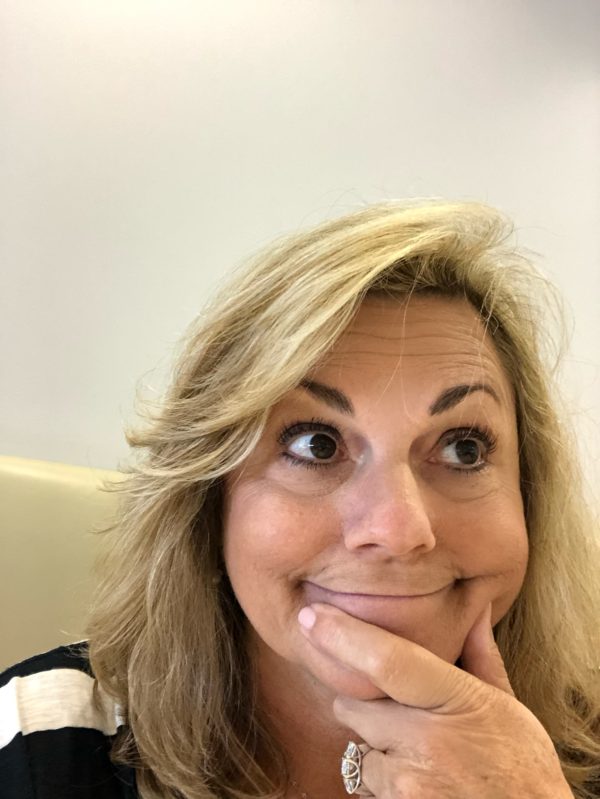 I received no cinnamon roll, no tray, just a spoon and a cup of yogurt. The food is never really all that great in First Class, but still, I am sitting in First Class! Imagine if I had paid for this ticket?
And then… I smelled something… "Mommy I pooped!" Awesome, just awesome. So I stood up to let them out so they could clean her up.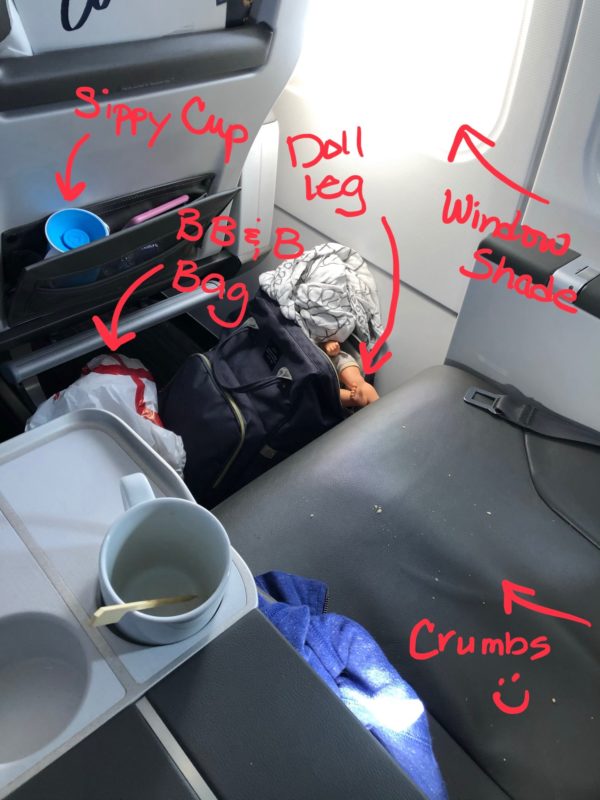 Surprisingly, I developed a headache. Add that to the germs from the coughing and not much reading, I became a bit cranky.
Honestly there are many more details that could be shared, but you get the idea. Boy it sure was a lot to happen in only 122 minutes!
Final thoughts – To be clear, I really do love kids
I wanted to share this story because overall I thought it was funny. The whole coughing on the leftover grapes thing did put me over the edge however. Travel is about compromise and problem solving. Obviously this was a first world problem, but I do hope when we get upgraded again it is a little less eventful and certainly with fewer germs.
Do you have fellow passenger anecdotes?
Let's connect on Facebook, Twitter, Pinterest and Instagram – Hope to see you there!
---
Other funny travel stories
Travel Mishaps :: My Newest Story & How I Handled It