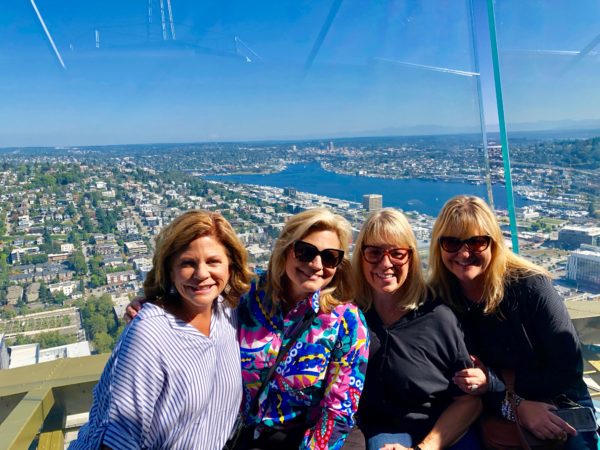 A girls trip to Seattle has been on my radar for quite some time. I am kind of embarrassed to admit how long it took for me to coordinate this trip for three dear, long-time girlfriends. Two of them have been to Seattle several times, but we had one newby in the group, Barbara.
Barbara has been all over this great big beautiful globe, but never has spent any time in one of my favorite cities! We managed to coordinate three different schedules around Karin's trip to Alaska, made a date and stuck to it!  It was a miracle of timing, but we did it!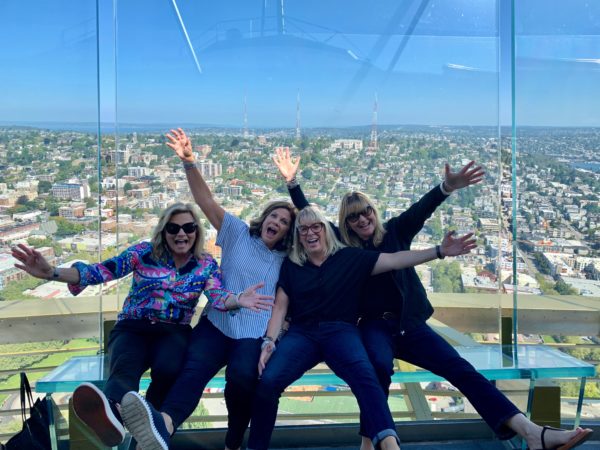 Planning an itinerary for a girls trip is not something I do often. Until we are Empty Nesters, we don't really have the freedom and flexibility to go on trips like this one. Our weekends are happily filled with sports activities and family obligations but when the nest is empty (or in Barbara's case, almost empty) there is more time.
One of the best things about traveling with these three ladies is that they just said, "Plan whatever you think we will like!" and I could not have asked for better travel partners. We all seem to love the same things like food, architecture, history, hand-crafted cocktails, laughter, you get the idea…
I was given carte blanche to create the itinerary and even to dictate the hotel I wanted to stay in, the restaurants I wanted to revisit and anything else I adored about Seattle.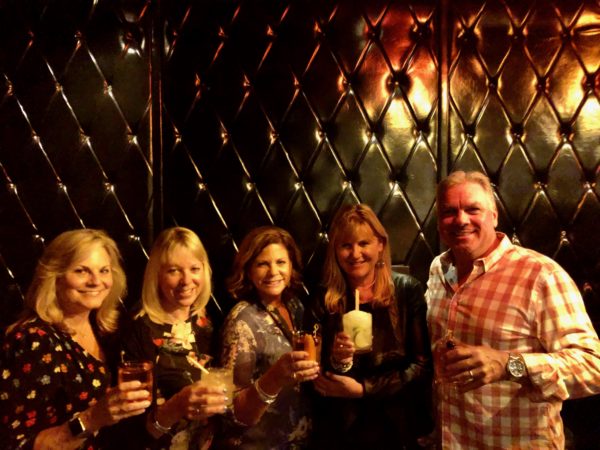 We even included my husband (he was there on business) and my daughter, a resident of Seattle for the last 12 years in to some of our plans. Craig and I have been visiting our daughter Alex for many many years and the Emerald City has become our home away from home. In fact, we even lived there for 9 months while we renovated our home in Southern California.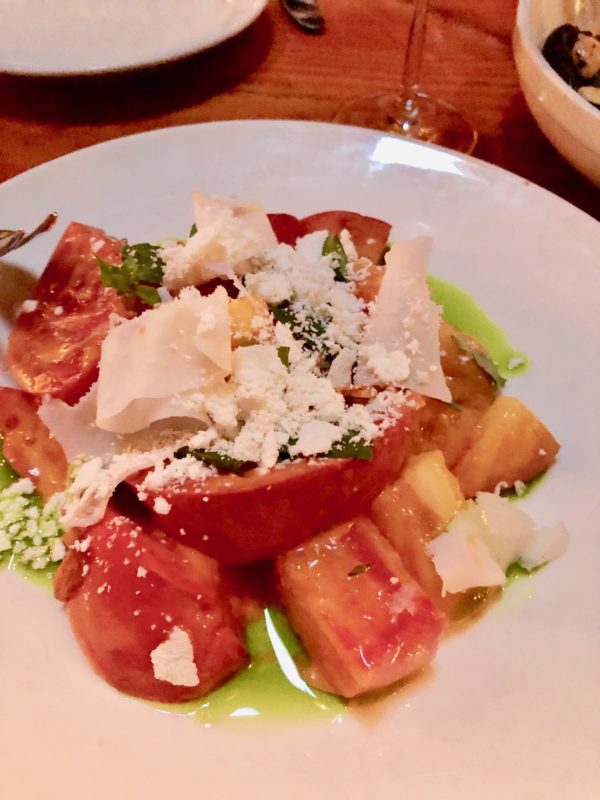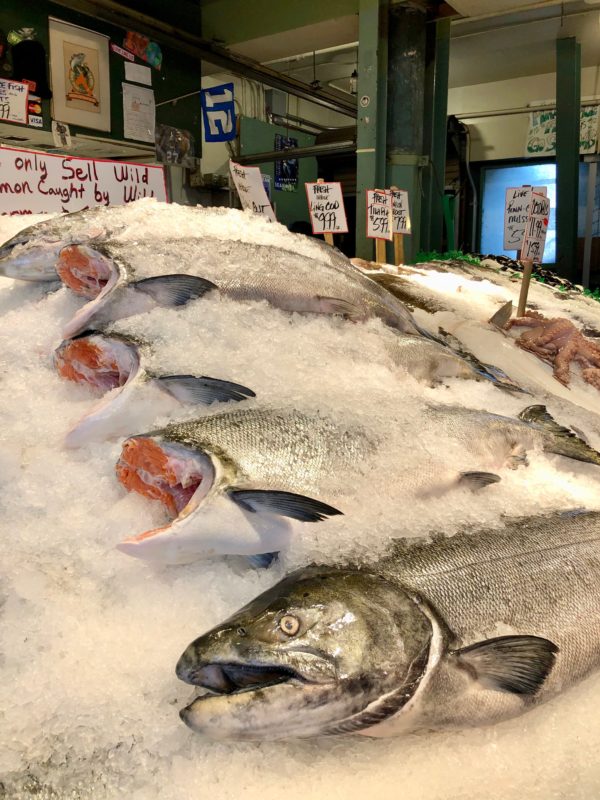 The Girls Trip Itinerary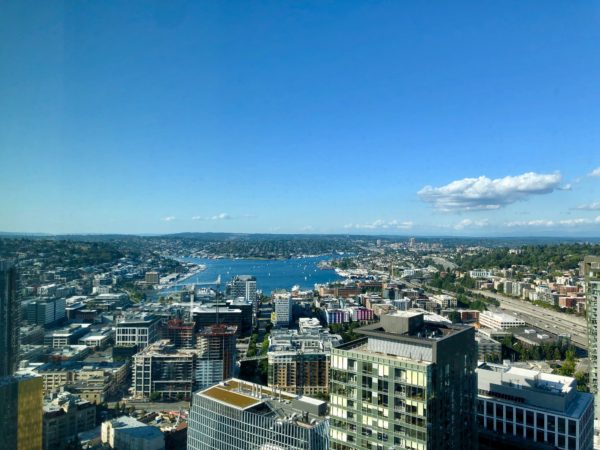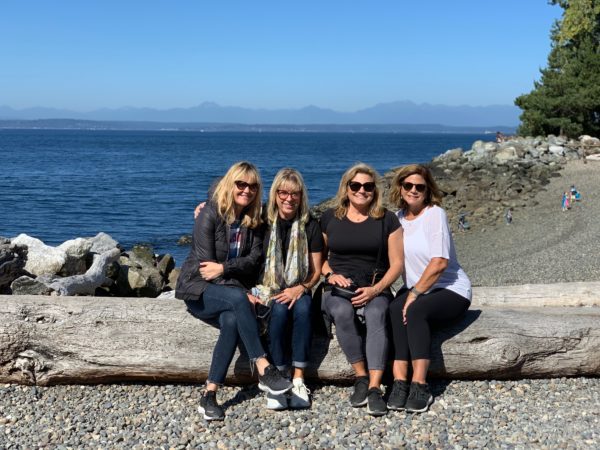 Day One:
Day Two
Day Three
Day Four  – Half Day
Extra stops we did not get a chance to visit: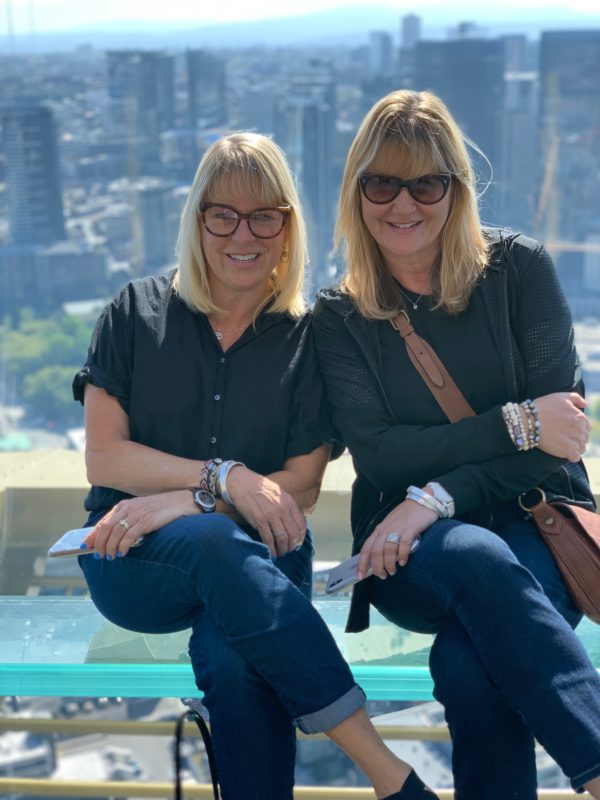 Barbara's Favorites:
Space Needle fun, Chihuly Gardens was spectacular, Smith Tower views and conversation, Deep Dive design and creative cocktails!
Karin's Favorites:
Space Needle, seeing the bald eagle, and the great combination of nature and urban experiences.
Debbie's Favorites:
Fun at the Space Needle, views from Smith Tower, delicious food throughout the city, handcrafted cocktails galore!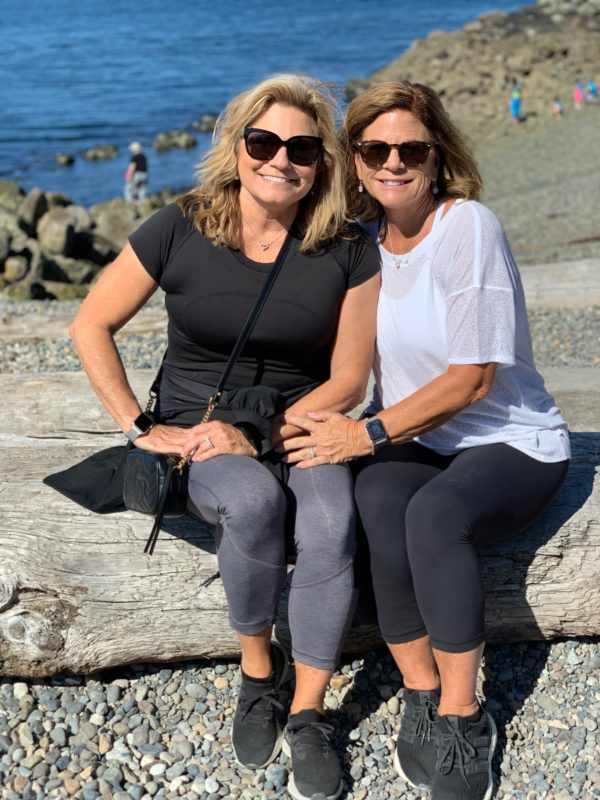 Photos!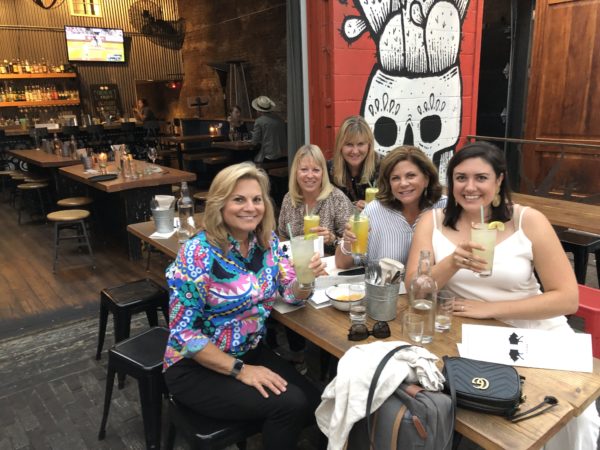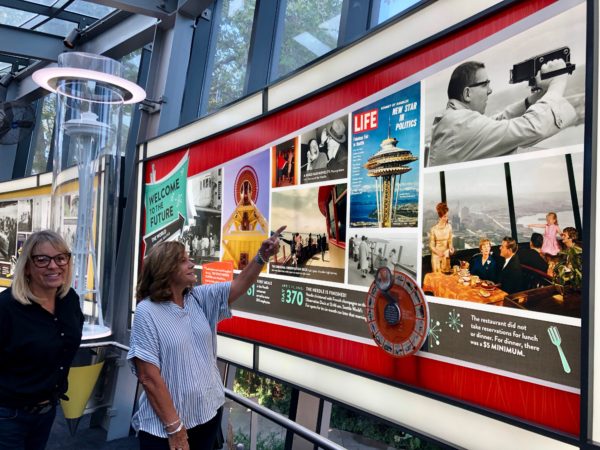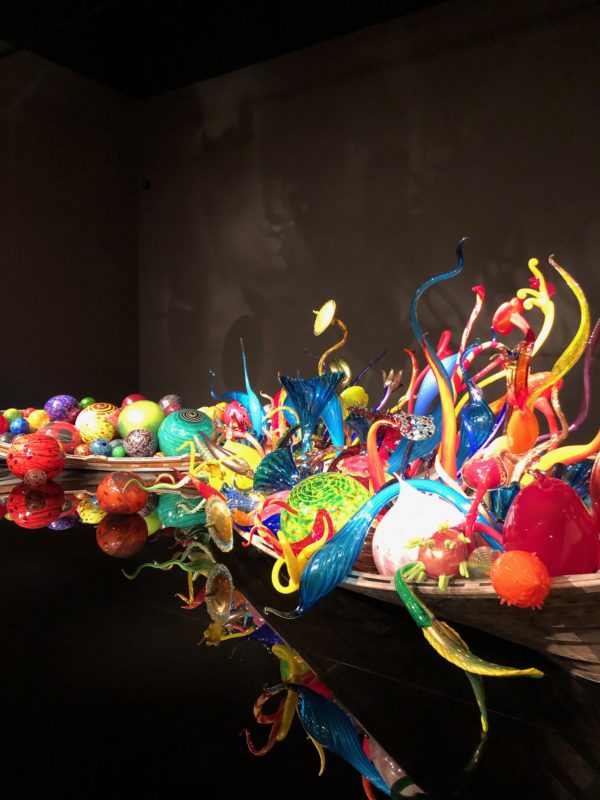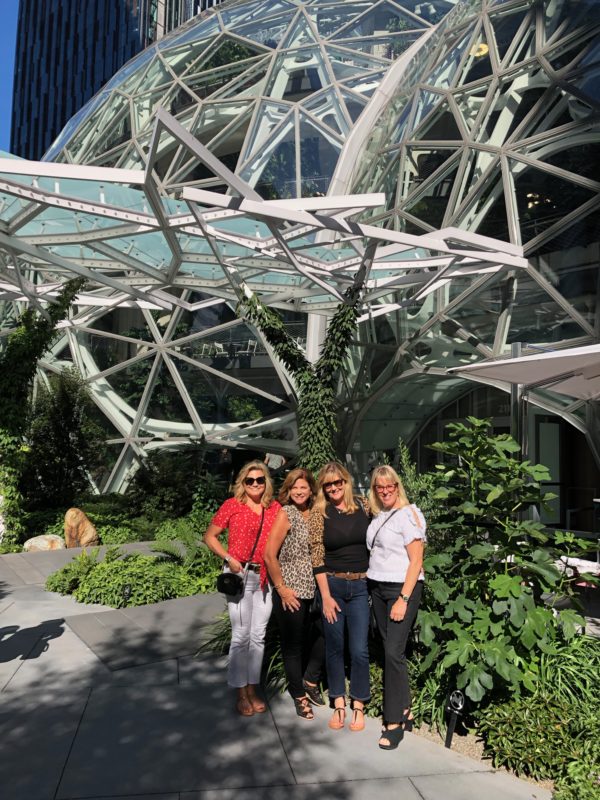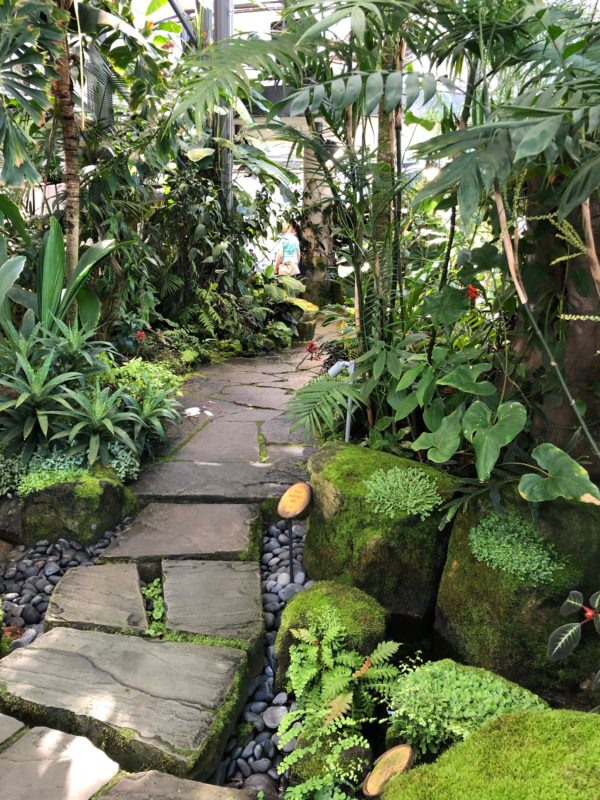 ---
Extra info
We did not rent a car, so our adventures were contained within downtown. We only used Uber once and walked everywhere. In between stops we spent a great deal of time walking, enjoying the architecture and ambiance of the city. The weather was warm and beautiful! Lucky us!
Many restaurants have added a 20% tip on every bill. Restaurant owners now pay the employee's insurance and retirement and this included tip helps pay for this change. Make sure you check your bill so you do not over tip.
Final Thoughts
Seattle is the kind of city that you can enjoy during any season of the year. Yes it rains, but it honestly does not rain nearly as much as other places in the US. The tulips are abundant in April, the pumpkin fields are bursting in October, Downtown sparkles at Christmas and there is no prettier city than Seattle on a warm, blue-sky day in the summer.
Let's connect on Facebook, Twitter, Pinterest and Instagram – Hope to see you there!
---
More posts about Seattle
The Hyatt Regency Seattle – A New & Impressive Hotel
Deep Dive – An Intriguing New Cocktail Bar in Seattle
Really Fun Things to do With Your Adult Kids in Seattle
---
Pin Me!