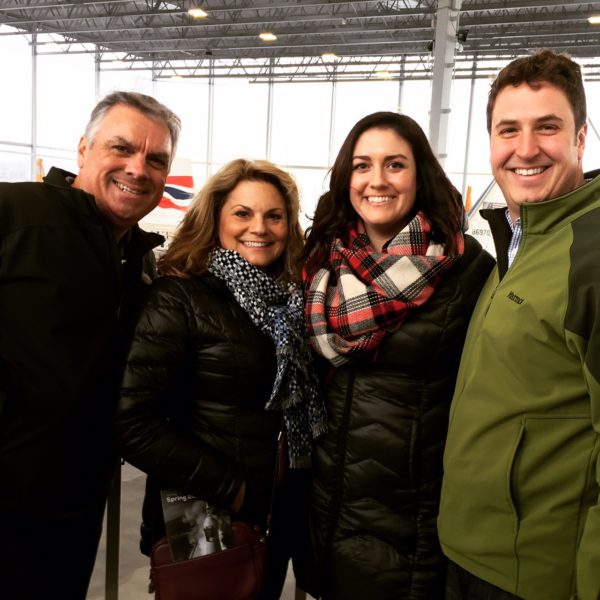 What are the best things to do with your adult children in Seattle?
First, make sure you create plans that everyone will be happy with and talk about it, negotiate if you have to. Just don't make it all about Mom and Dad, include everyone's favorite activities.
Traveling with a young family is entirely different from deciding what to do with your adult children. When the kids are younger, they pretty much have to do what we say and acquiesce to any plans that we make for them. We are the adults and they are the children.
Once these little people grow up, the game changes. Everyone is living on their own paying their own bills (except their cell phones) coming and going as they please and making their own traveling choices. Deciding what to do with your adult children now becomes a bit more of a conversation, not to mention a logistical nightmare sometimes.
All that aside, we happen to have two enthusiastic grown travelers who are willing (mostly) to do anything that I decide to plan. The fun part is that now they can insert their own experiences and planning skills and our combined efforts turn out some pretty awesome trips.
The four of us took two successful trips together last year and will hopefully be planning one for 2017.
Our daughter Alex has lived in Seattle since she was a freshman in college and her firsthand knowledge of The Emerald City makes her quite an expert. She also keeps up with all that is happening in each local neighborhood. Seattle's exceptional new restaurants, hip cocktail bars and festivals are always on her personal "to do list".
Craig and I went to visit her and her boyfriend Brent and we had a blast! We discussed where we have not yet visited (the list is small) and made a plan.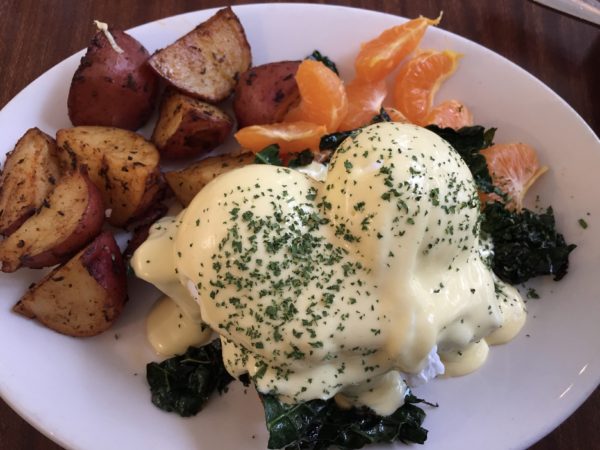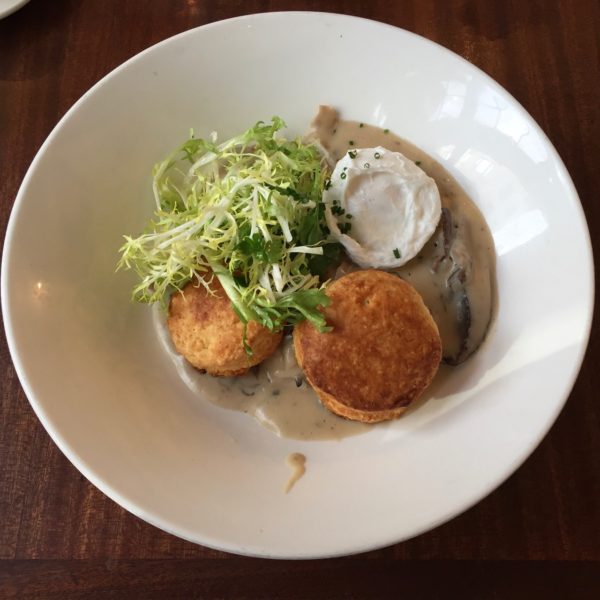 Brunch is always the perfect way to begin the day. With our tummies full, good moods are happening and energy is high. We started at Tilikum Place Cafe in Belltown, just steps from the Space Needle and Chihuly Garden and the EMP. If you haven't been to any of these three tourist destinations, they are a must.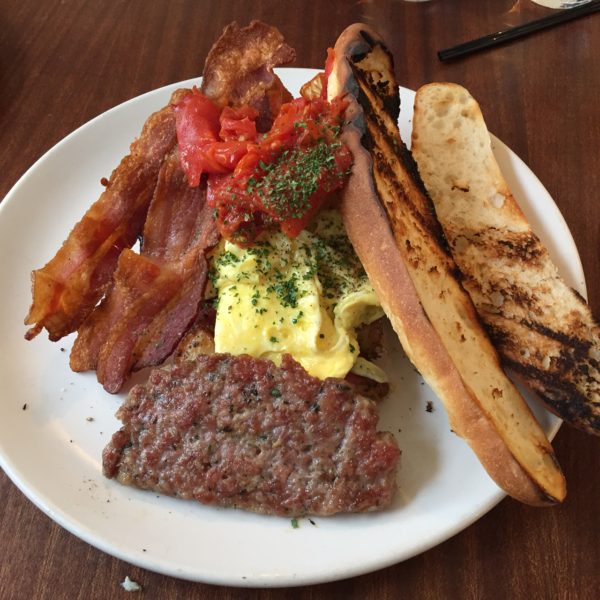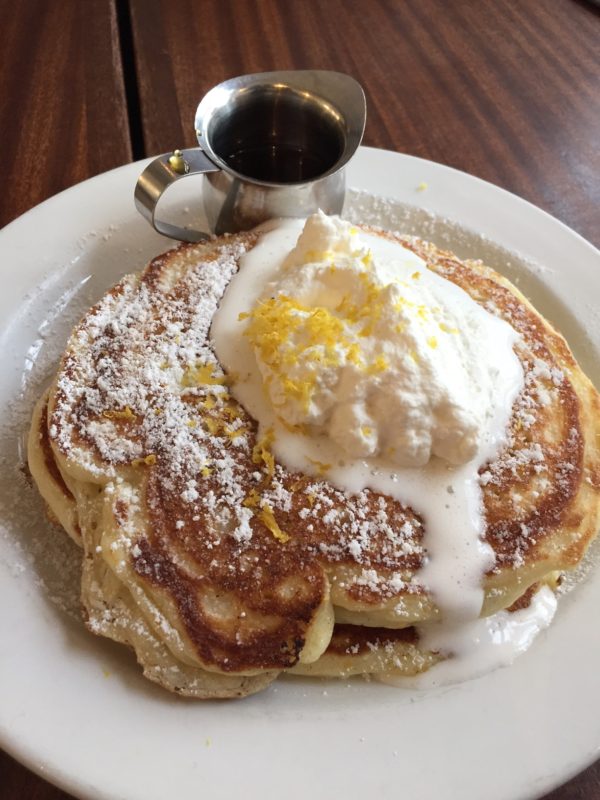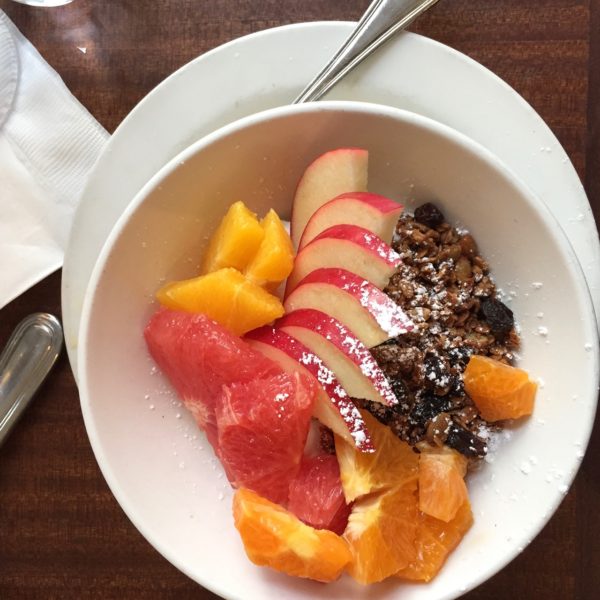 Tilikum Place Cafe is located just a few blocks from the apartment we were living when we lived in Seattle for eight months. Surprisingly, we didn't really go there that often because the list of fabulous brunch spots is a mile long. Honestly, Seattle has taken brunch to heights no city will catch.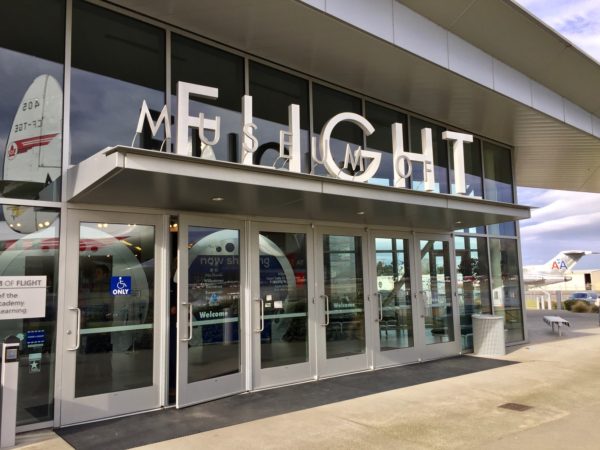 After brunch, we drove 15 minutes south of Seattle to the Museum of Flight. I know some you are thinking…BORING! Honestly not in the slightest. It is a gigantic place on the Boeing campus with replicas and actual planes from the Wright Brothers to today's Air Bus to war planes. It was awe-inspiring. Don't ask me for airplane names and numbers, there was too much to take in. Although airplanes are not my number one area of interest, I absolutely loved the experience.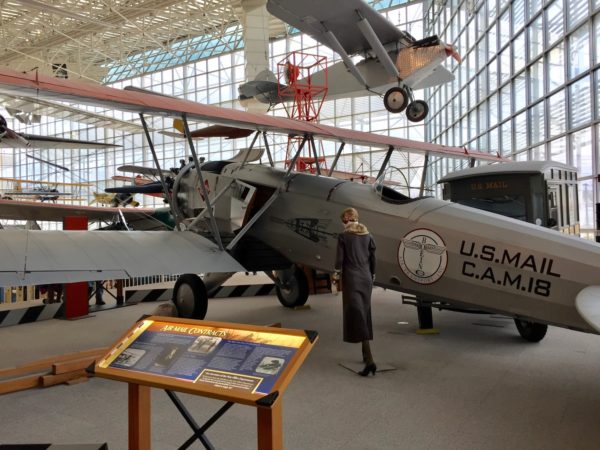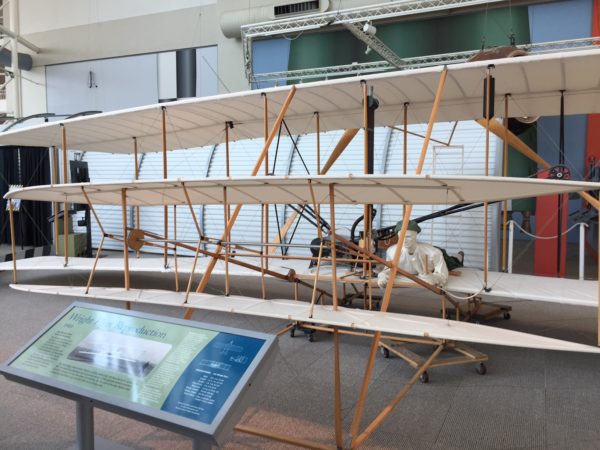 With floor to ceiling windows, you feel like you could be flying along with these magnificent airplanes hanging from the ceiling. Bold and beautiful, Mount Rainier can be seen in the distance too. It is all quite spectacular. Brent, a Boeing engineer, was our resident expert, so it was super interesting for him to explain some of the nuances of the planes we were touring.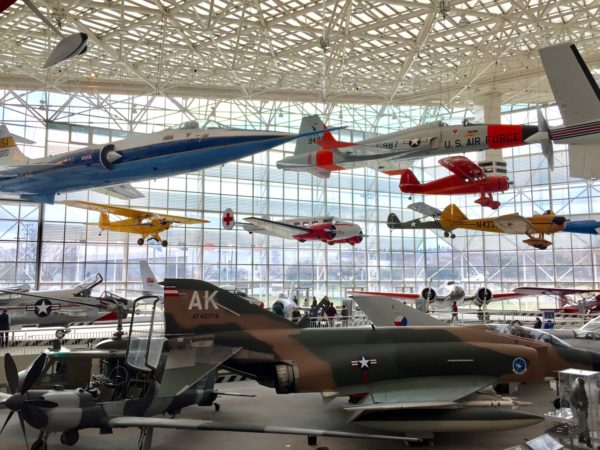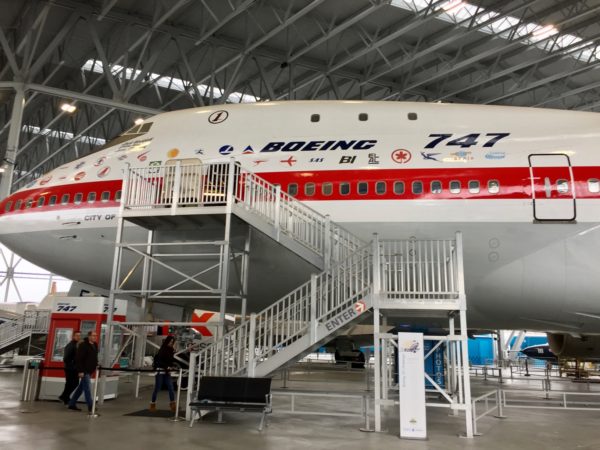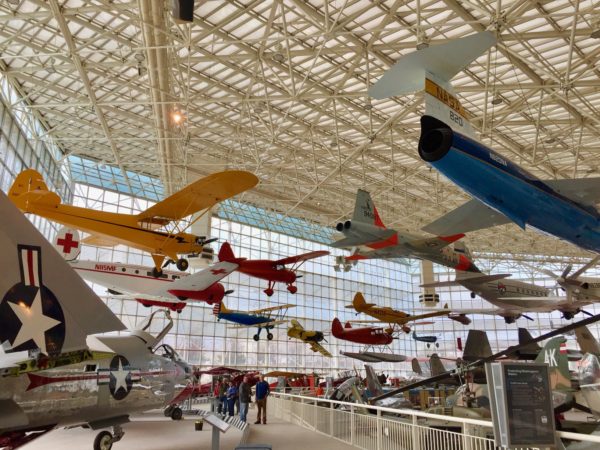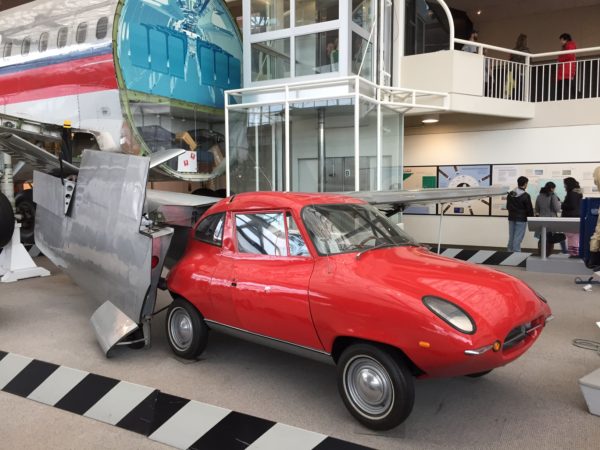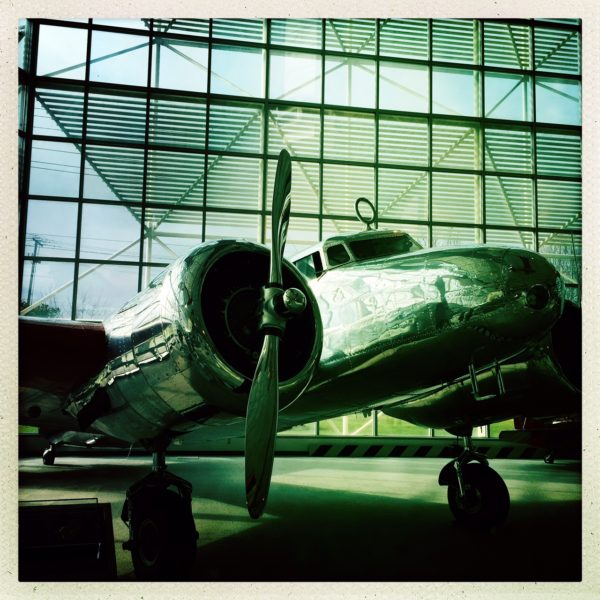 After walking for hours soaking up the history of the Pacific Northwest and its remarkable aviation history, it was time for one more fabulous adventure. To enjoy views of Seattle that are beyond amazing and a handcrafted cocktail to go with it. Sounds perfect to us!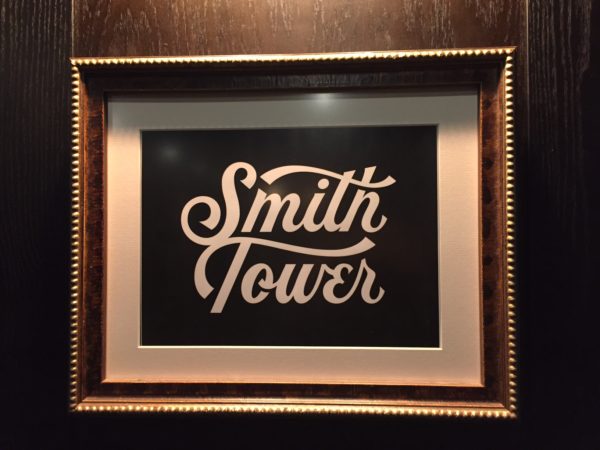 Sitting 38 floors above the street is the historic Smith Tower. Built in 1914, it was the tallest skyscraper for 100 years west of the Mississippi River. In 2015, Unico Properties LLC purchased Smith Tower and revitalized the acclaimed landmark for tenants, tourists, and visitors.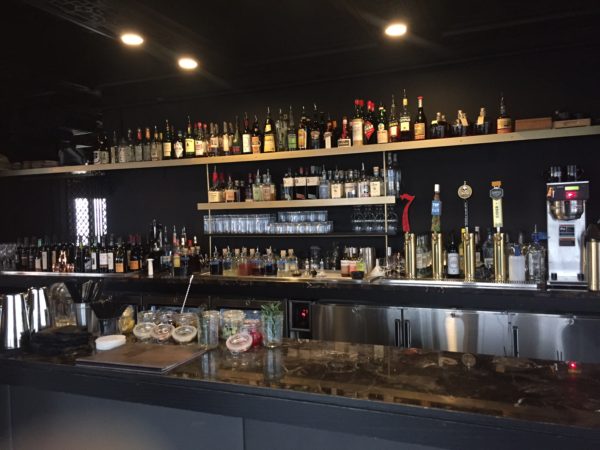 The newly renovated Observatory has an outside observation deck and a 20's themed cocktail bar. The panoramic views are breathtaking in every direction. They also offer an interactive experience, as you travel up the original hand-operated elevators, where you can listen in on old radio programs and storytellers sharing tales of rum running and other lively stories.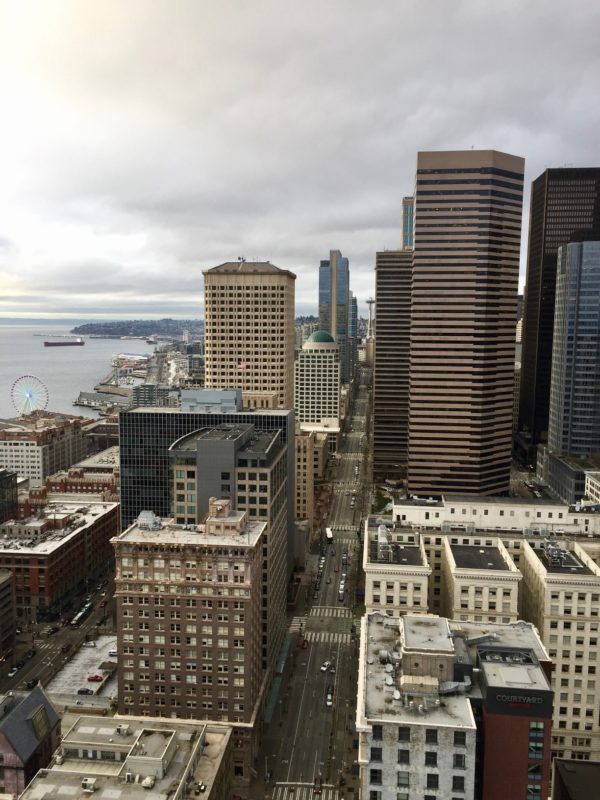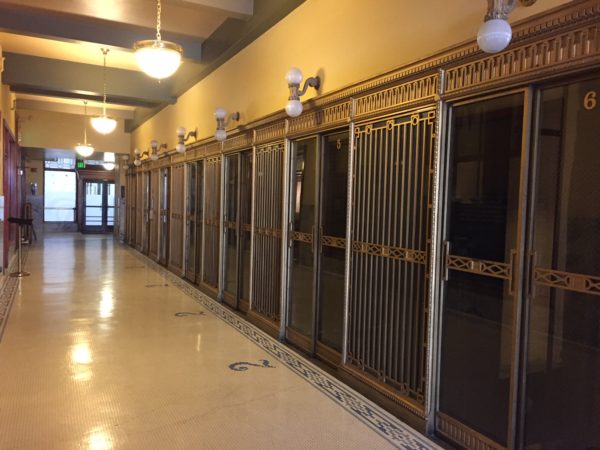 Adjacent to the Observatory deck is the speak-easy bar where you can relax, be astounded by the view, enjoy a locally inspired menu and cleverly named hand crafted cocktails. A perfect resting spot for us after our tiring day at the museum. 🙂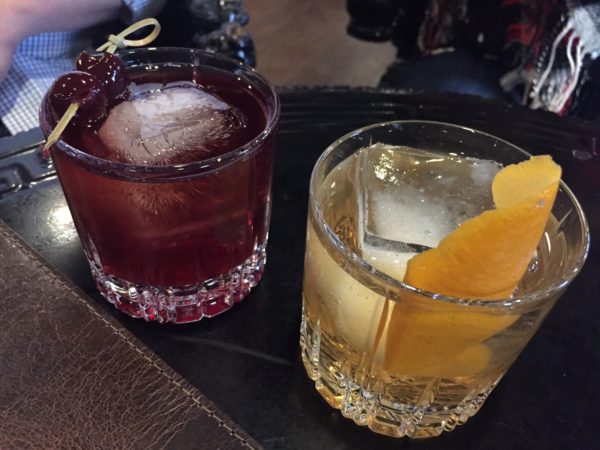 Don't let deciding what to do with your adult children be an obstacle. Enjoy the planning process and be happy they want to hang out with you!  Safe travels and #findadventure!
Need a little assistance with the planning? Check out KAYAK's Seattle Travel Hacker tips to learn when to book and where to stay in the Emerald City!
---
To find other posts about visiting Seattle, go to the Search box in the right column and type in "Seattle". Many posts will pop up for you to enjoy and to take notes.
Follow us on Twitter, like us on Facebook, check out our photos on Instagram, or pins on Pinterest