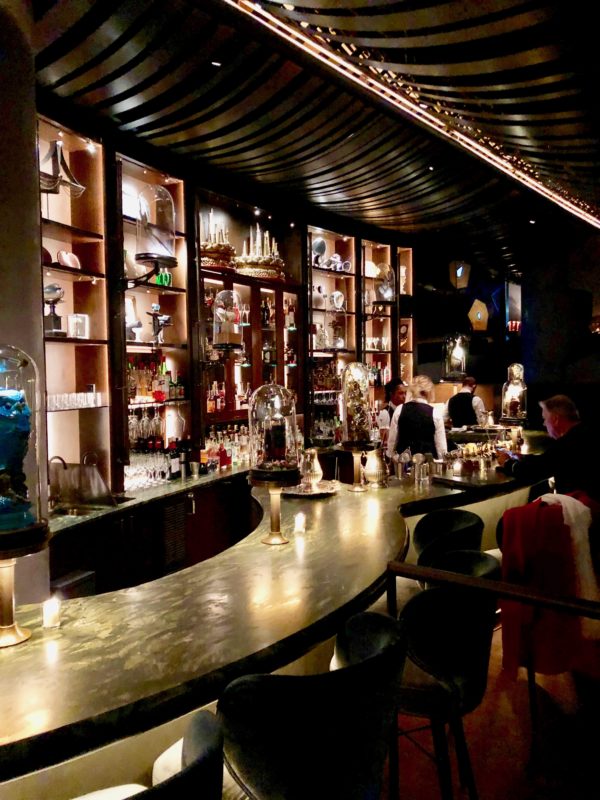 An alluring new cocktail bar in Seattle
I love discovering new places and intriguing spaces. Don't you? If a friend shares a hot new restaurant or an insider bit of travel news, I am forever grateful. Well my friends, I too have something compelling to share!
On this recent trip to Seattle we struck new-restaurant-gold. Only a few months ago Renee Erickson chef and creator of Sea Creatures restaurant group, opened a new cocktail bar called Deep Dive. We heard it was "like a New York speakeasy", super small and really hard to get in to. There were reports of three and four hour waits to get in! Who waits that long? Not us. But hold on, there is more…
So here is the story of our magical new cocktail bar find in Seattle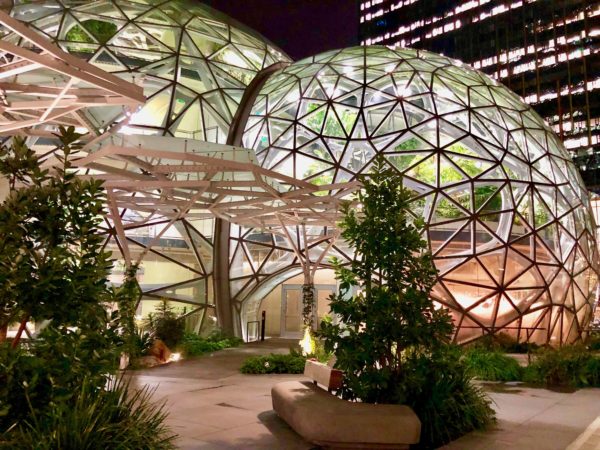 We knew it was located "underneath" the Amazon Spheres. The Amazon Spheres are a super amazing architectural site at 6th and Lenora in Downtown Seattle. Construction began a couple of years ago, when we were living in Seattle and now it is finally open for employees. The Spheres are only open to the public two Saturdays per month by reservation. Super cool, super exclusive.
According to Amazon "The Spheres are a place where employees can think and work differently surrounded by plants. They are a result of innovative thinking about the character of a workplace and an extended conversation about what is typically missing from urban offices– a direct link to nature. The Spheres are home to more than 40,000 plants from the cloud forest regions of over 30 countries."
Moving on to the story. Couple the intrigue of The Spheres with the mysterious rumors of the new bar/restaurant, we figured we would just have to wait until the crowds died down and the Seattle foodies moved on to the next new opening in the city.
However, I am married to a clever and always-thinking kind of guy! We had just left the movies,(finally seeing A Star is Born) and just finished enjoying a London Fog at our favorite coffee house in Seattle, Anchorhead Coffee. I know, lots of details… but you want to know, right?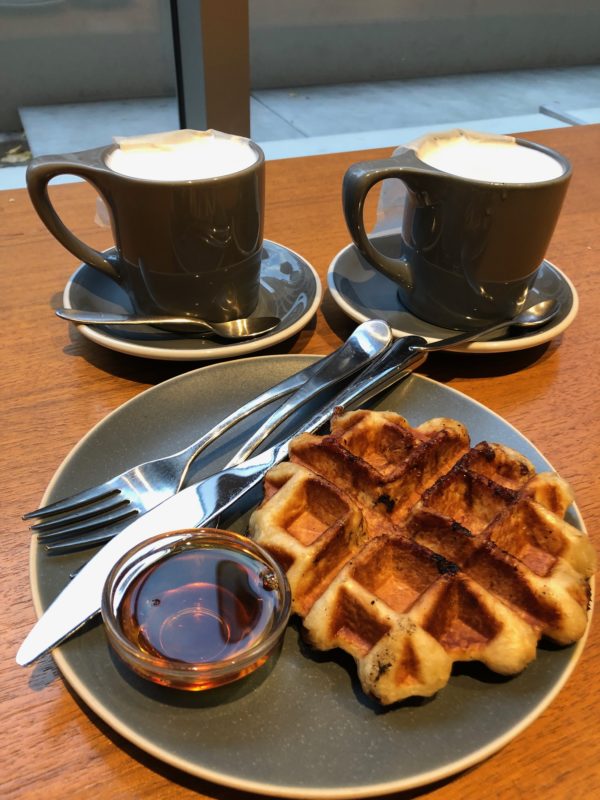 After our movie and tea afternoon, the air was crisp but not raining, we had on warm coats, so we took a walk toward The Space Needle. Our direct path was going to take us right by The Spheres and Craig said "Why don't we just see if we can find where the door is for the new bar." We literally stumbled on to the door and lucky for us, it was exactly 4:00 pm on a Sunday afternoon. There was one customer standing next to the door and it was exactly the time for the bar to open.
We made small talk and we three all admitted to being newcomers and curious about the new place. While we were chatting, a very friendly greeter opened the door and gladly showed us in. It was completely empty! We were the first customers of the day. Are you kidding?? Yay!!
At this point, we canceled our later dinner plans and moved on to Plan B – Have drinks and apps at Deep Dive! Let's give this serendipitous adventure a woo hoo!
Honestly, you do not have to drink alcohol to appreciate this gorgeous restaurant! The design is over the top fabulous! Check this out.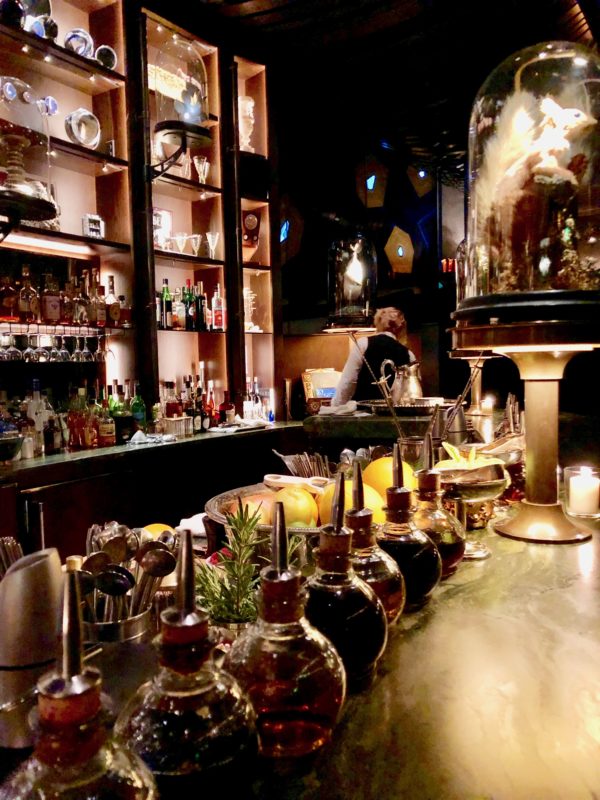 It feels like you stepped into Jules Verne's library. Every single detail of the design is deliberate. As you enter, you walk down a graduated walkway into a dark, velvety space with a stuffed squirrel behind glass, leather books, spyglasses and vintage globes placed into the library bookshelves. Although we felt like we were under the sea, there is an element of botany, a science lab and novelist's library all mixed within an elegant speakeasy.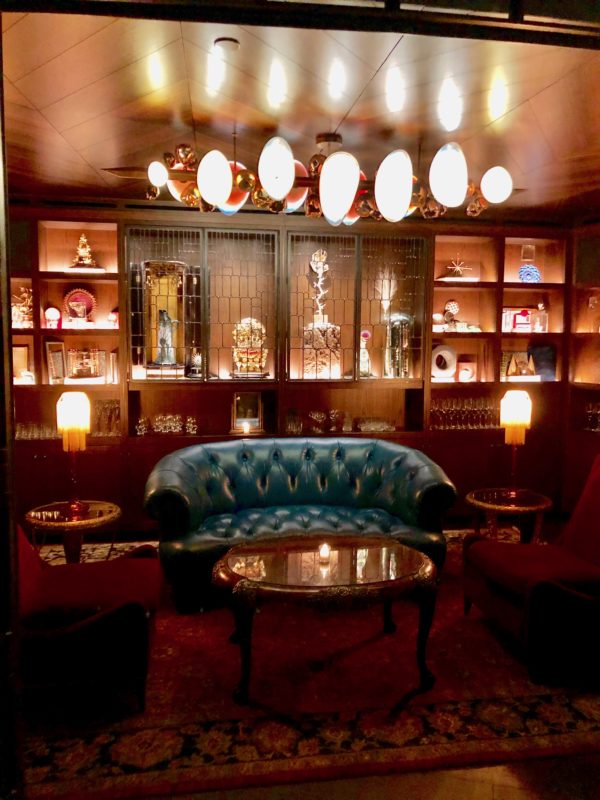 We entered a cocktail laboratory on a journey to a food and drink experience like no other. I was spellbound. This was my kind of adventure!!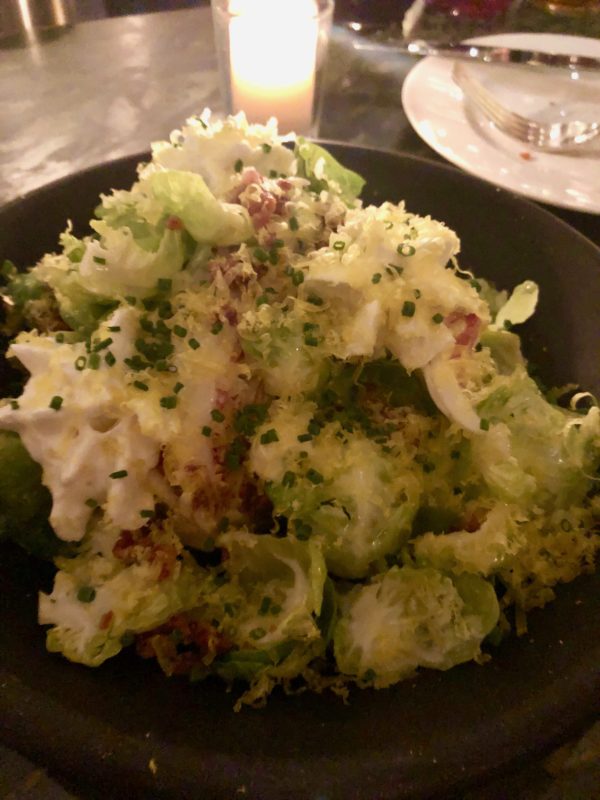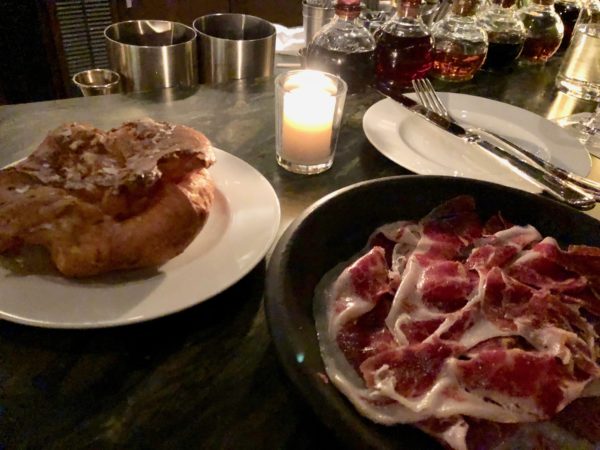 Deep Dive is a very special place to visit. They do take reservations on Sundays, walk-ins are welcome, seating is limited and small groups are best. My advice is to go early, snack on some tasty & attractive small plates. Have a cocktail and/or stop in late night for dessert!
Have you discovered a restaurant or bar that is not quite like any you have every visited? We'd love to hear about it!
Pin Me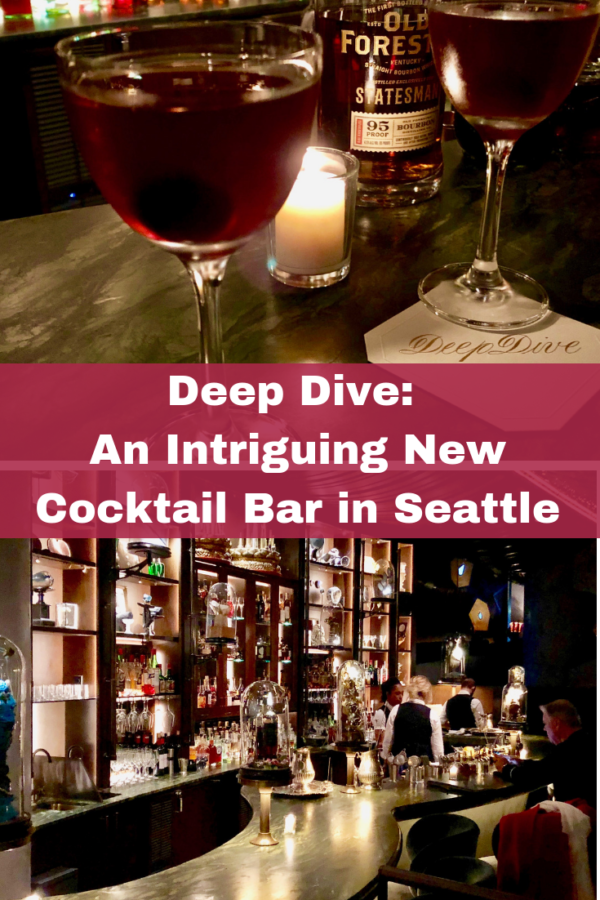 ---
Let's Connect!
You can sign up to receive our posts in the box under the mailbox on the right side of the page ===>
Let's connect over on social media here ==>  Follow us on Twitter, like us on Facebook, check out our photos on Instagram, or pins on Pinterest