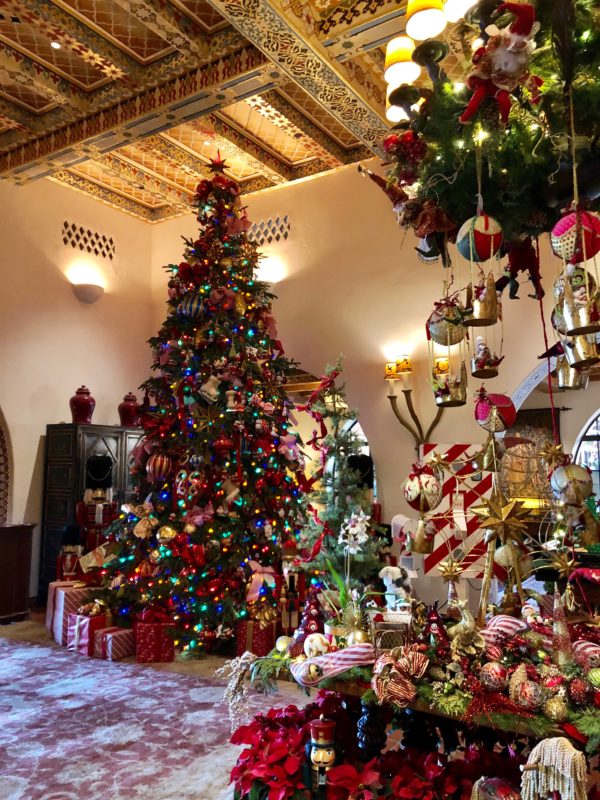 What is it about the wonder of the holiday season? It is such a lovely time of year to travel isn't it? We recently returned from a very special wedding in the chic, Southern California coastal community of Santa Barbara.
Santa Barbara is rich with California history and situated on a south facing beach which is the longest on the West Coast. The climate is described as Mediterranean and the architecture reflects this description as well. The downtown buildings with white stucco walls and red tile roofs help tell the story of the city's Spanish colonial heritage.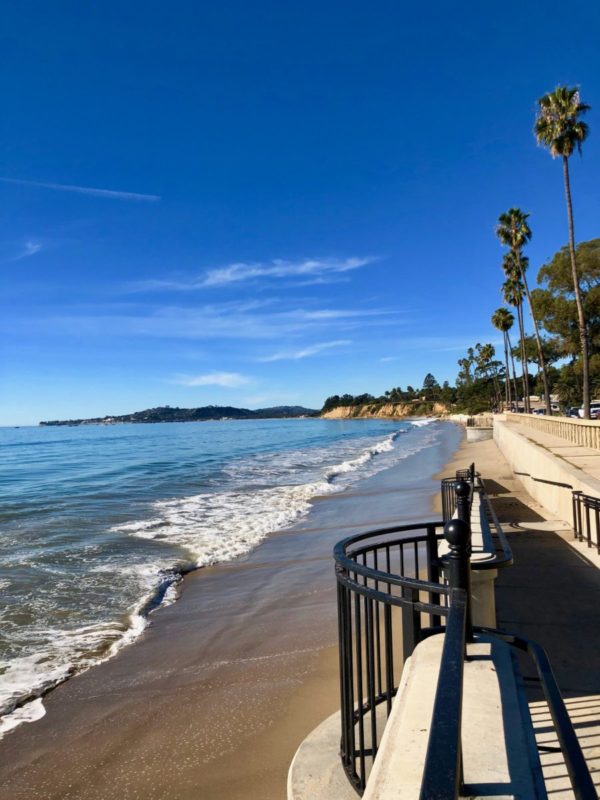 Four Seasons Santa Barbara

When looking for a luxury resort oozing with charm and unique California architecture, look no further than the beachside Four Seasons Santa Barbara. We have actually stayed here a couple of times before, but it has been quite awhile since our last visit.

Why on earth have we not visited sooner? Now that we live in Pasadena, the journey to Santa Barbara is only about ninety minutes with no extra traffic. However, travel on a Friday night would take much, much longer!
The wedding ceremony took place in a beautiful local Catholic chapel and there were several additional celebrations throughout the weekend, so our time at the resort was somewhat limited. However, we did get a chance to take a walk around the property and over to the Coral Casino Beach and Cabana Club across the street.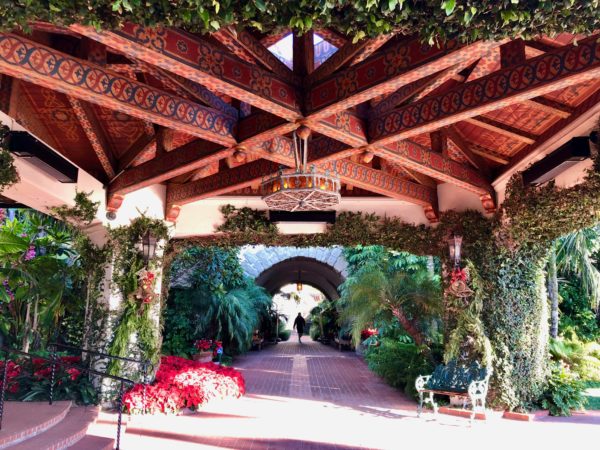 Glamorous and pristine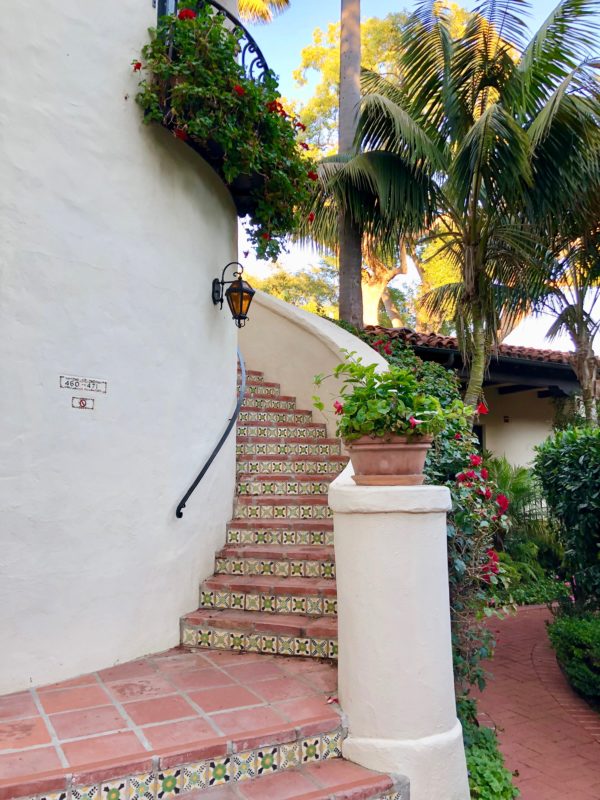 Walking about the verdant, lush grounds of the Four Seasons transports you to another world with every step. The breathtaking Spanish architecture had me going crazy taking photos and oohing and aahing! I felt like we could have been visiting a small coastal town in Mallorca, Spain! Check out this truly one of a kind luxury resort!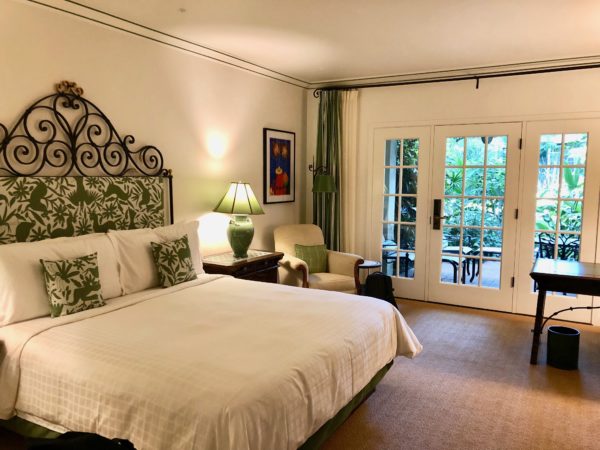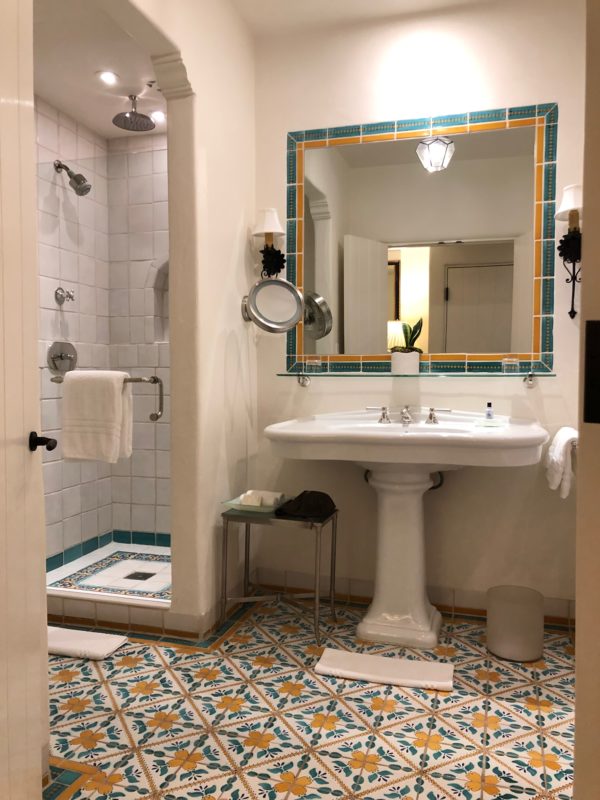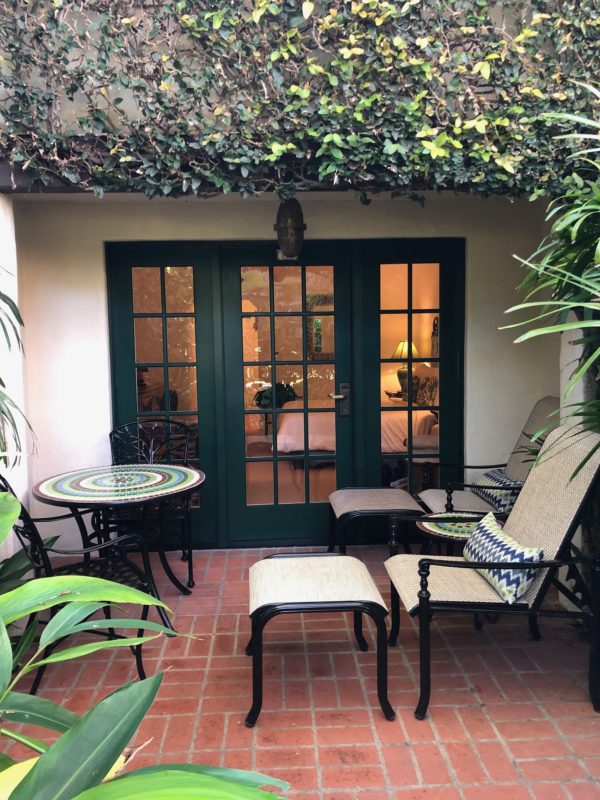 Just after a visit to Downtown and a fantastic bakery called Helena Avenue Bakery, we strolled over to the glittering and prestigious, Coral Casino Beach and Cabana Club. Wow!
No blog post of mine is complete without a food photo or two! This adorable bakery offering handcrafted baked goods in the historic Castagnola Warehouse was exactly what this food lover was looking for! The morning light streamed through the enormous warehouse windows and we could sit and watch the bakers work through the window to their state of the art kitchen. The staff is super friendly and we had a very hard time deciding what to order. Everything looked so enticing!
Craig and I are scone lovers. But according to Craig, "This was the best scone I have ever eaten." When I went to get a napkin, he had snapped this photo and sent it to our kids through our family text. He never does that! The scone was tender, crumbly, rich with butter and bursting with fresh blueberries, topped with a lightly sweet icing. Are you kidding!? So yummy!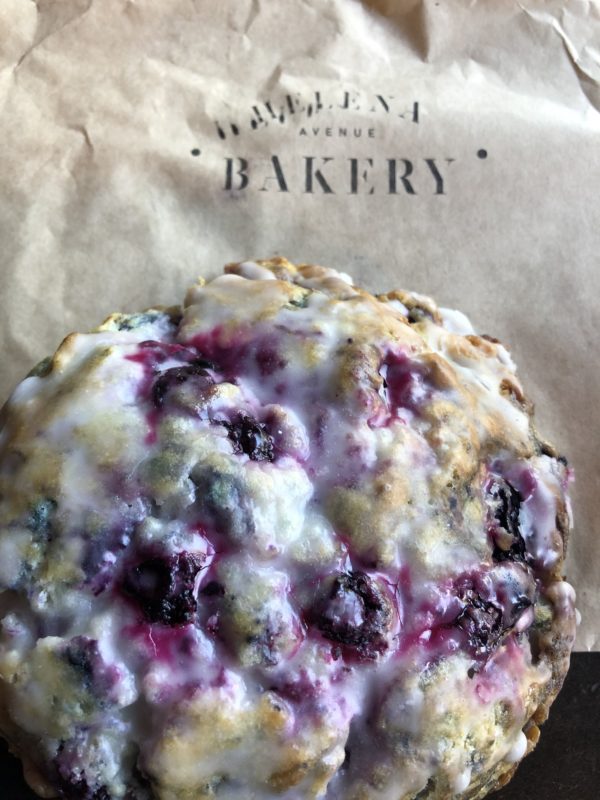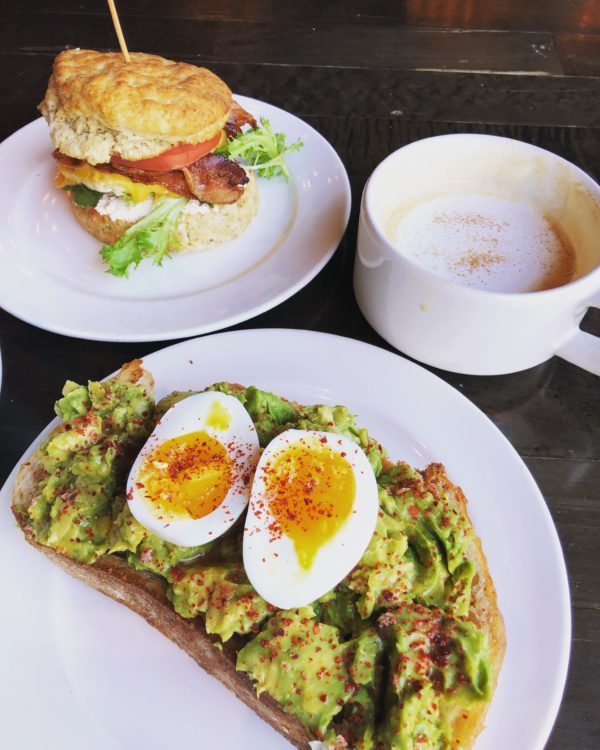 The Coral Casino Beach and Cabana Club is a private membership club, situated atop Butterfly Beach at the Four Seasons Santa Barbara. Built in 1937, this legendary establishment and historic landmark has a colorful history steeped in the glory of Hollywood, celebrated architecture and fine hoteliers.
The grand beach and social club was re-opened in 2008 after a three year renovation and welcomes guests from the resort and private guests as well. The sparkling, bright-white walls, turquoise blue pool and views of the Pacific Ocean could easily be a movie set for many motion pictures. We half expected George and Amal to be laying by the pool. It was so elegant and luxurious, what an incredible location!! Oh my!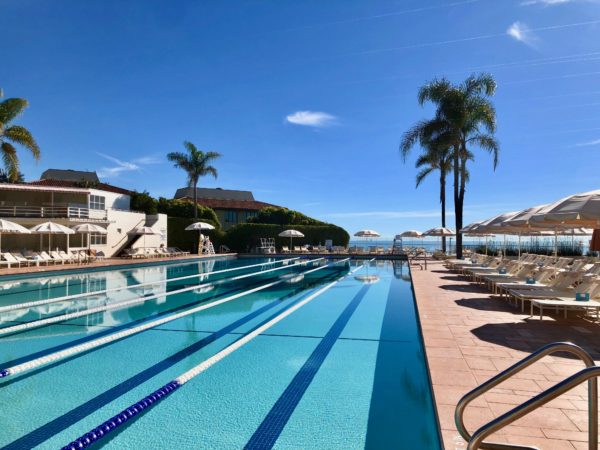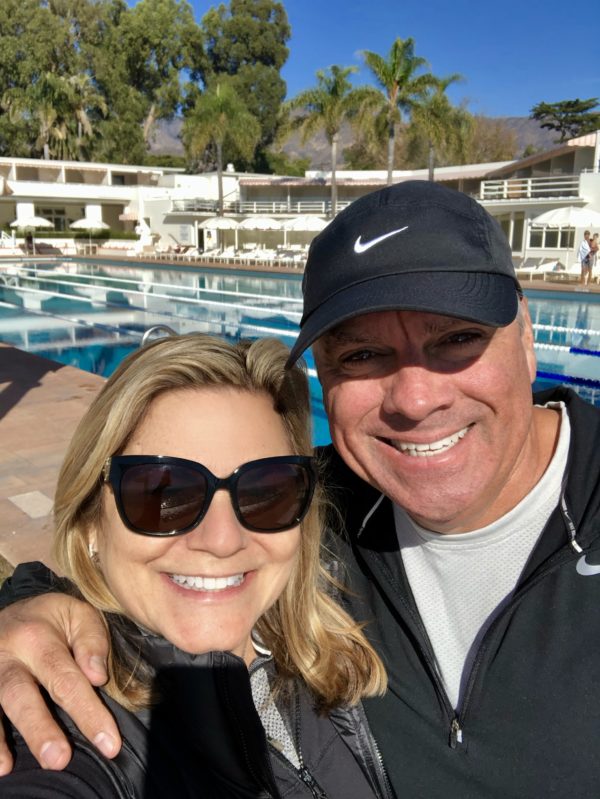 The perfect hotel for a luxury getaway in Southern California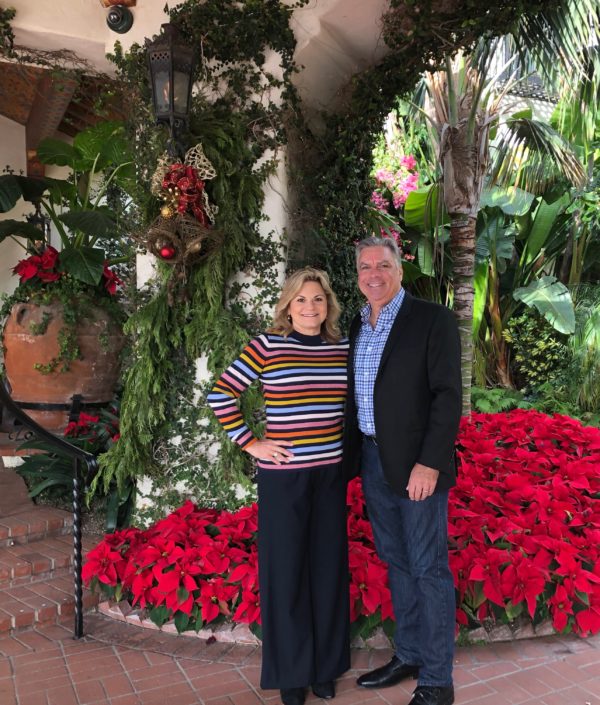 Looking for a luxurious, yet friendly resort just outside of Los Angeles? The Four Seasons Santa Barbara will not disappoint you! We were so impressed by the kind and attentive service, impeccable grounds, lovely hotel room, Spanish tile fountains and relaxed atmosphere. I can't think of a more perfect vacation destination! We will plan another weekend in Santa Barbara very soon!
Pin Me!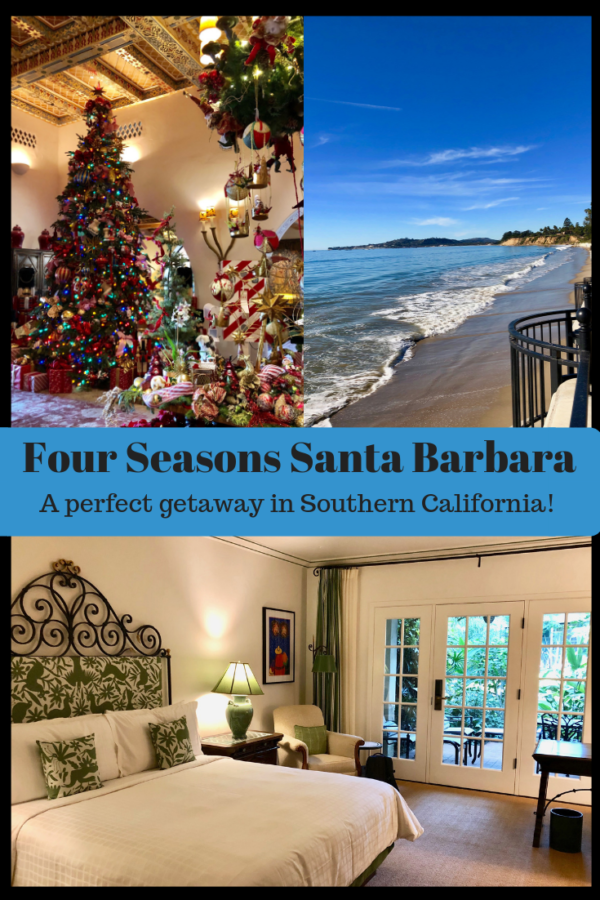 ---
Let's Connect!
You can sign up to receive our posts in the box under the mailbox on the right side of the page ===>
Let's connect over on social media here ==>  Follow us on Twitter, like us on Facebook, check out our photos on Instagram, or pins on Pinterest