It has only been a couple of months since we returned from the incomparable island of Mallorca Spain, but I can't stop thinking about it! My photos barely come close to the beauty of this place.
Day trips in Mallorca ~
My memories of the seaside towns, colorful architecture, café tables and icy cold beer have stayed with me in such vivid detail! The quiet, sunny, relaxing atmosphere coupled with scenery like this is unlike anything we have ever experienced. I nearly swoon when I look at the photos from the trip. Check these out…
Porto Colom ~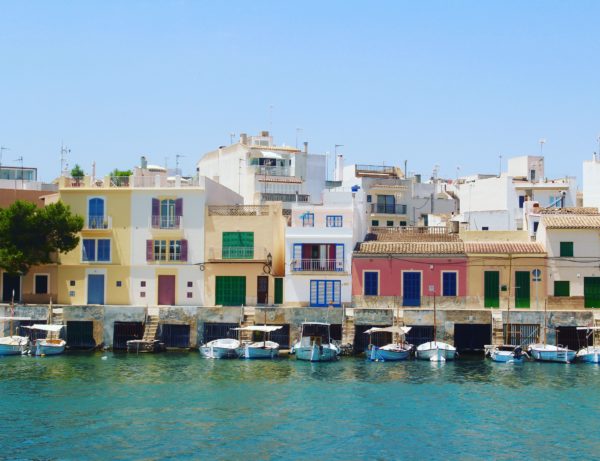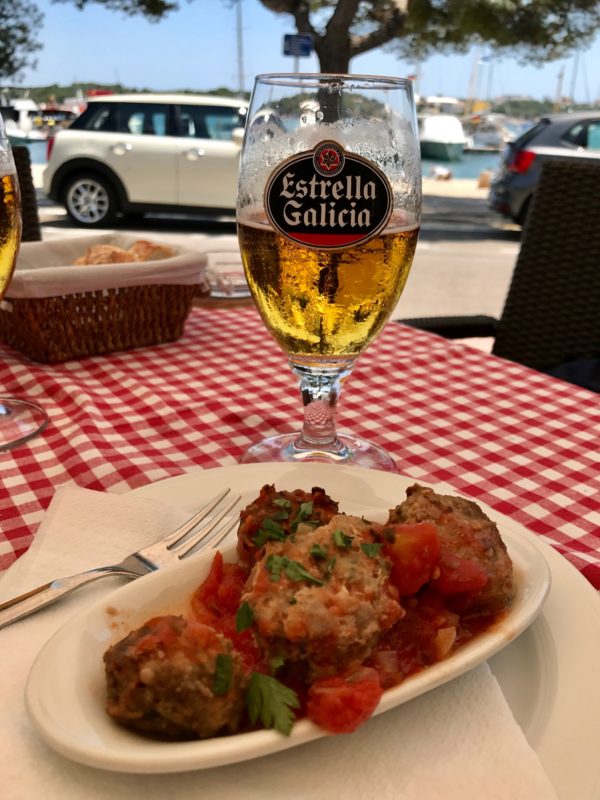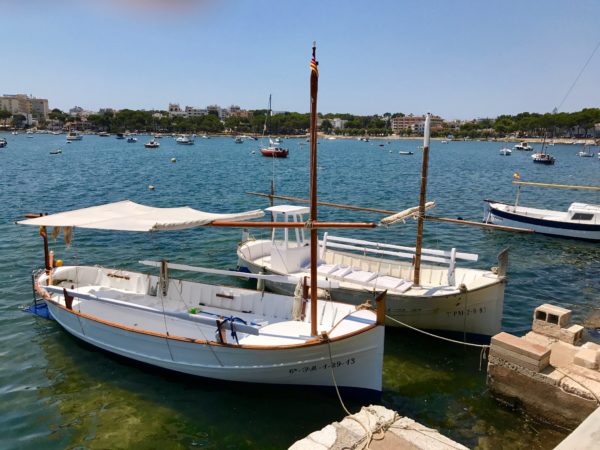 Mallorca is one of those destinations that is never on the top ten list (although it should be) and I bet if you asked ten people where Mallorca was located, seven of them would have no idea. It is a travel secret to be shared, but only to your favorite people!
It's one of the Balearic Islands in the Mediterranean Sea due east from Barcelona. The plane ride from Barcelona is so quick you don't even have time for a cool drink.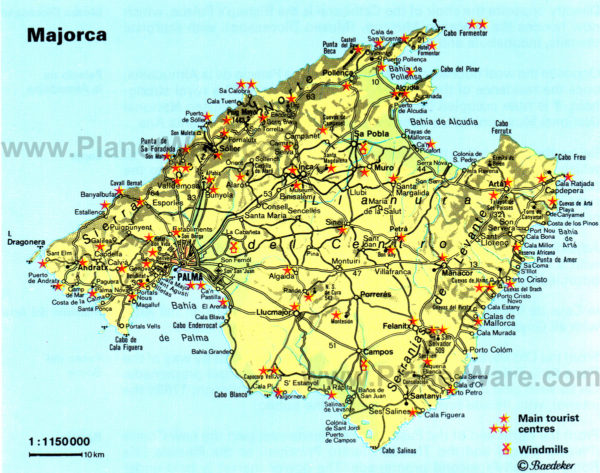 We stayed for six memorable days, at the exquisite Park Hyatt and we utilized our rental car to explore the surrounding areas. I don't think we drove more than an hour or so in any direction but we were able to see quite a bit. You can spend the day where you can see a couple of cities easily or choose just to go to one little town at a time over a few days. We ventured out on two different occasions.
These spectacular (if I do say so) photos are from a couple of wonderful day trips in Mallorca
Our server at the hotel told us about Cala Torta. We drove about 20 minutes to a bumpy dirt road and rode this rough ride another 15 minutes. I am just warning you, however it wasn't that bad though and the end result is SO worth it! I read a few Trip Advisor reviews and there were complaints about the road. That's awesome for you, there will be fewer people when you visit!
Look at this, are you kidding?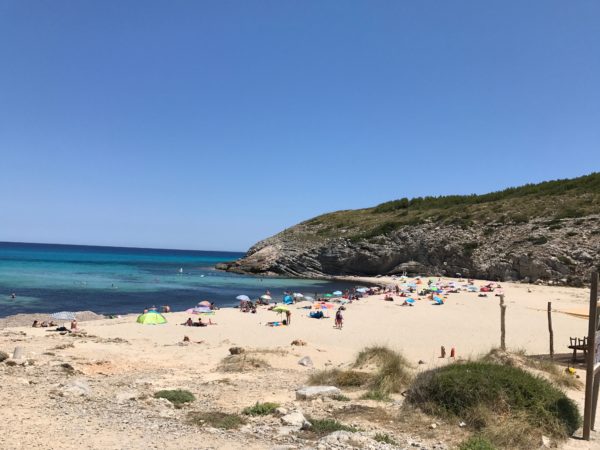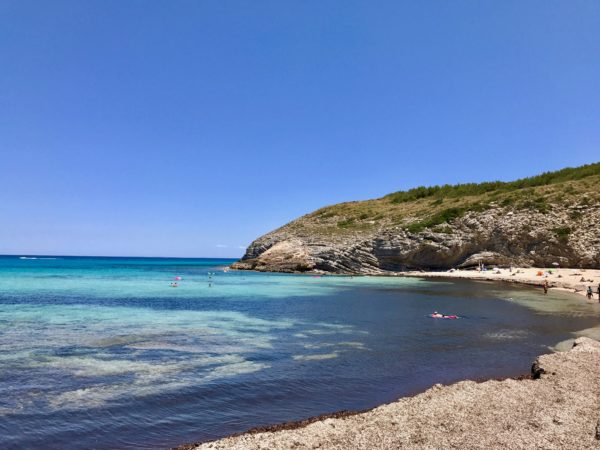 Arta ~
Arta is a historic and beautiful town about ten minutes from the Park Hyatt in Northeast Mallorca. The grandest part of the town is this massive fortress up high on the hill. The views of the city rooftops and landscape are spectacular.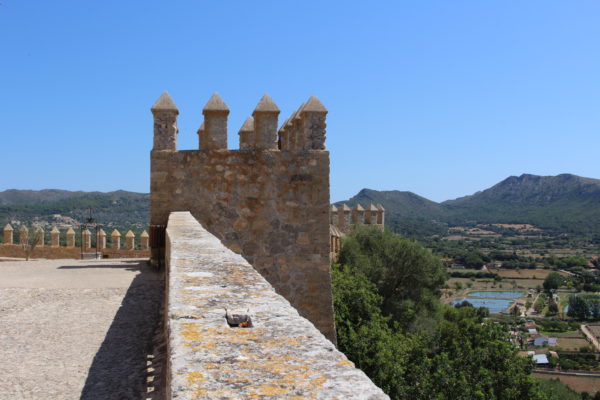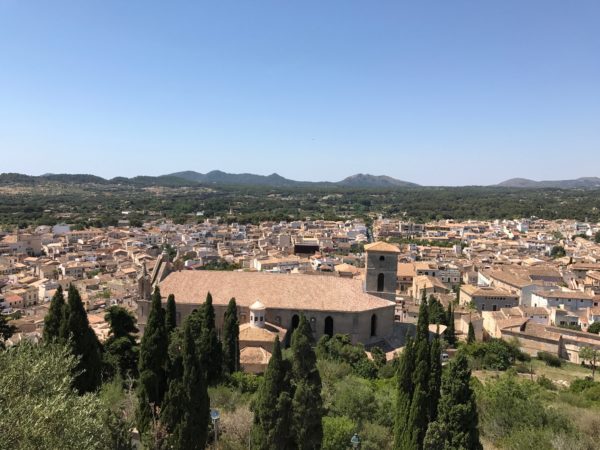 Santanyi ~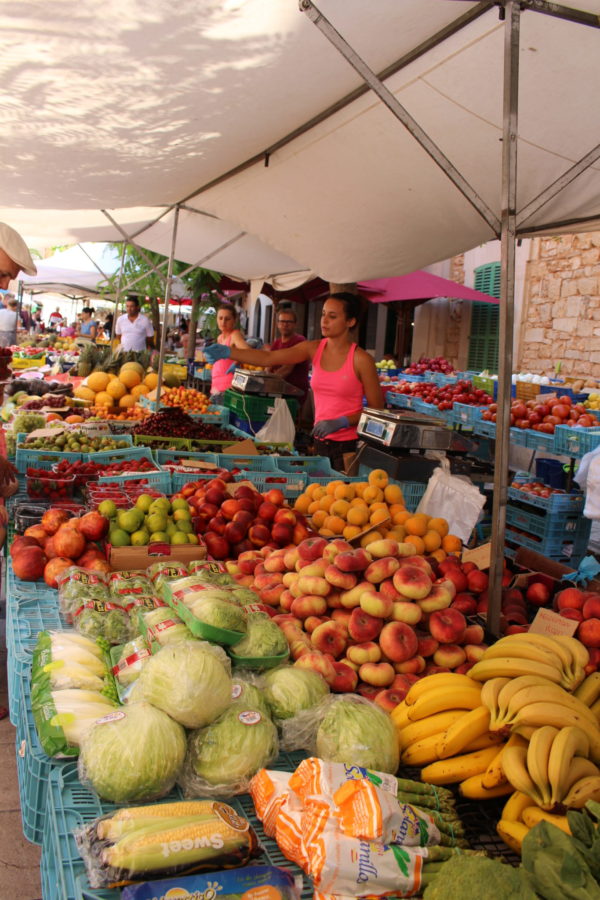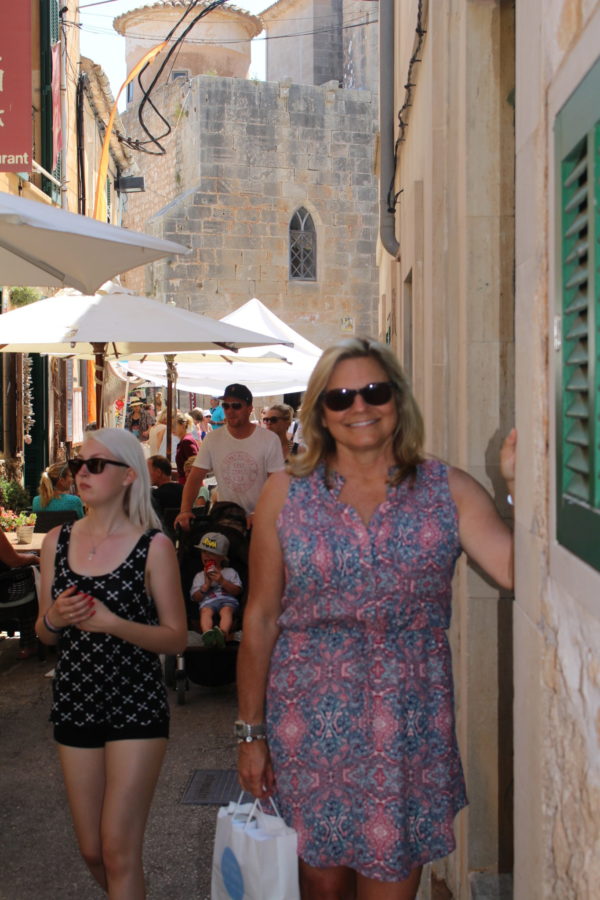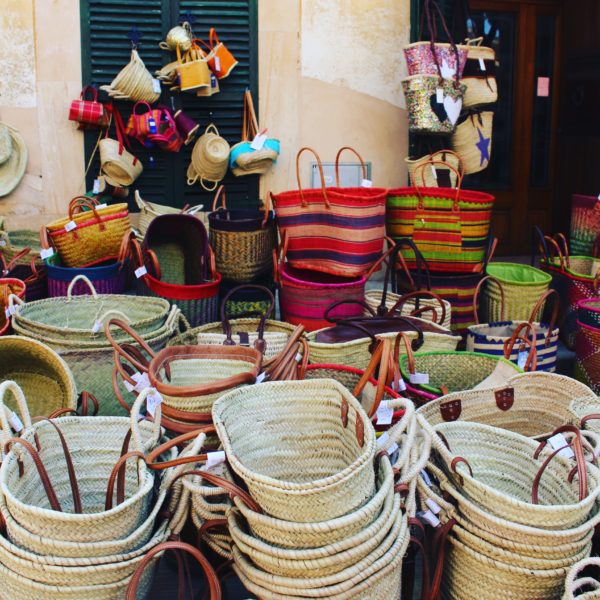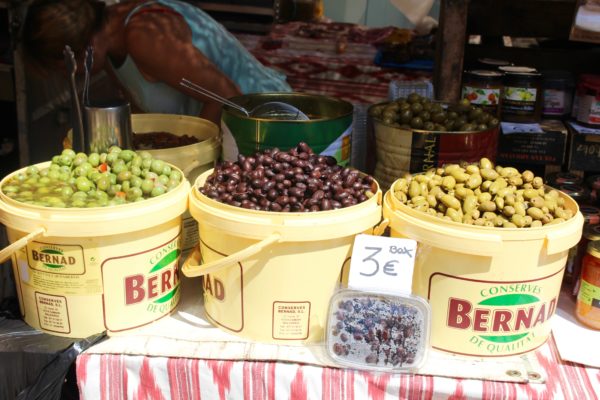 Porto Cristo – One of my favorite coastal towns.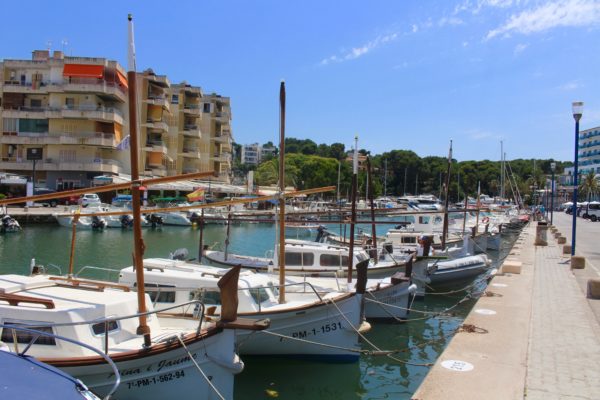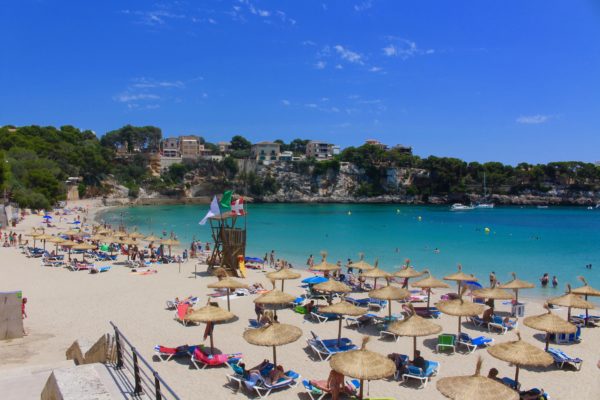 Capdepera Castle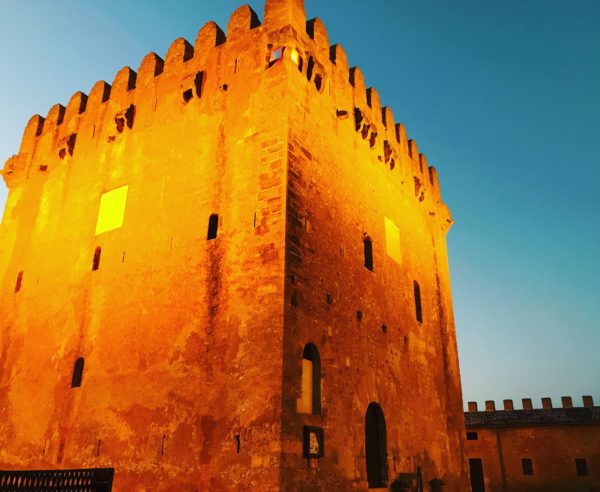 Colonia de Sant Pere ~
Only a short drive from our hotel, this unpretentious, authentic little beach town was such a treat to experience. Although we were there in the summer, there were very few people there.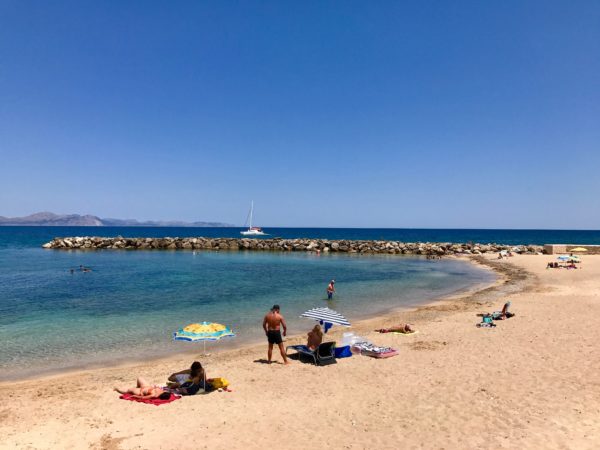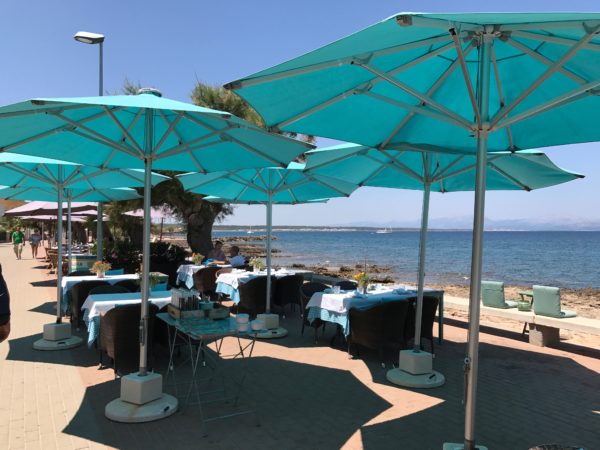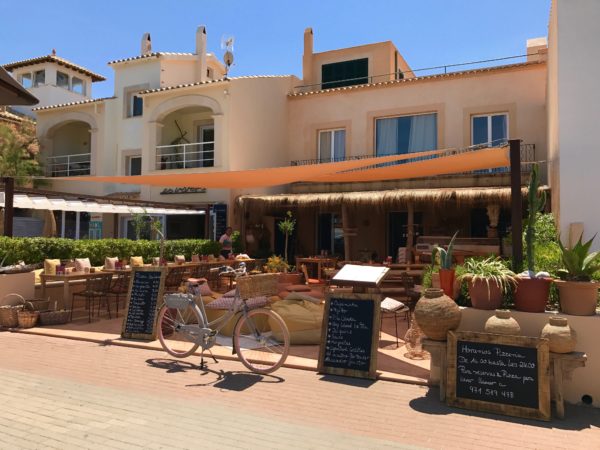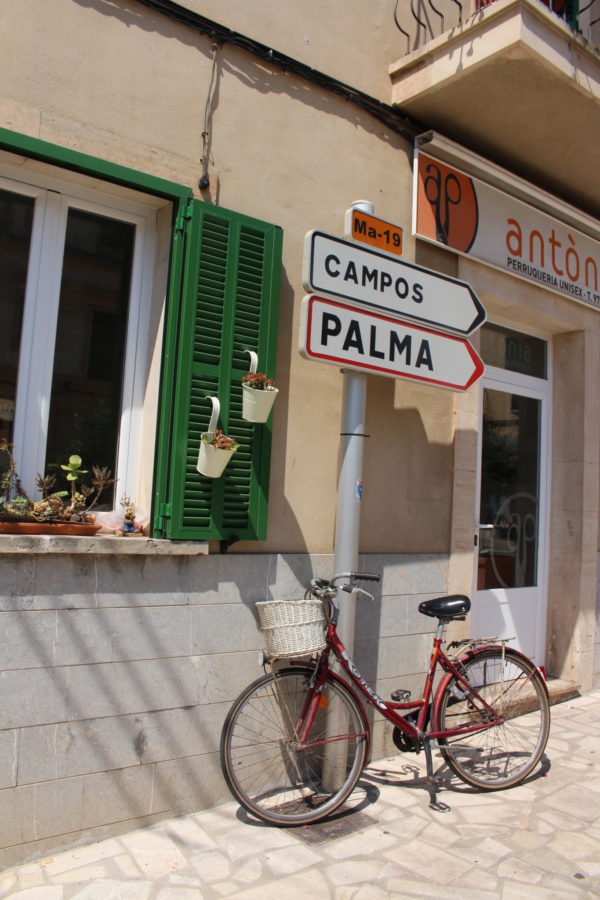 Final thoughts ~
Besides relaxing, eating incredible food and enjoying the spectacular azure sea, there are so many sweet, authentic towns where you can explore, learn about the region and appreciate the long long history of the island.
Craig and I enjoyed our time there so much, we want to plan a trip back next year if we can swing it.
---
For more on Mallorca, check out this post.
Park Hyatt Mallorca: Our pick for the luxury resort of the year
Do you know other travelers who would enjoy the post? Please forward to them!
You can find us here:  Follow us on Twitter, like us on Facebook, check out our photos on Instagram, or pins on Pinterest