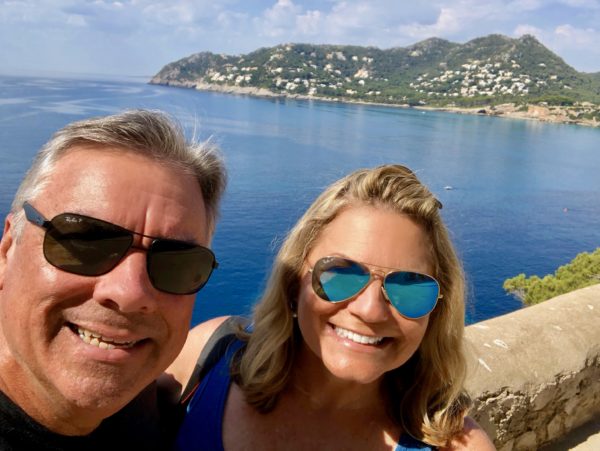 Today I will take you to Mallorca, Spain where the Mediterranean Sea is so magical and so deeply blue, the sun is bright in the sky and the air is sweet with vacation vibes. A relaxing time for two was spent with my favorite person in the world, my husband.
My Most Romantic Dinner … Ever!
Valentine's Day is quickly approaching and some of us may be in the beginning stages of making some romantic dinner plans? What really qualifies a meal as "the most romantic dinner ever"? This is certainly a very personal opinion and preference. Some couples enjoy snow-capped mountains and a picnic by the fire sipping champagne or some love watching the sunset at the beach, while others may enjoy a private dinner at their favorite restaurant.