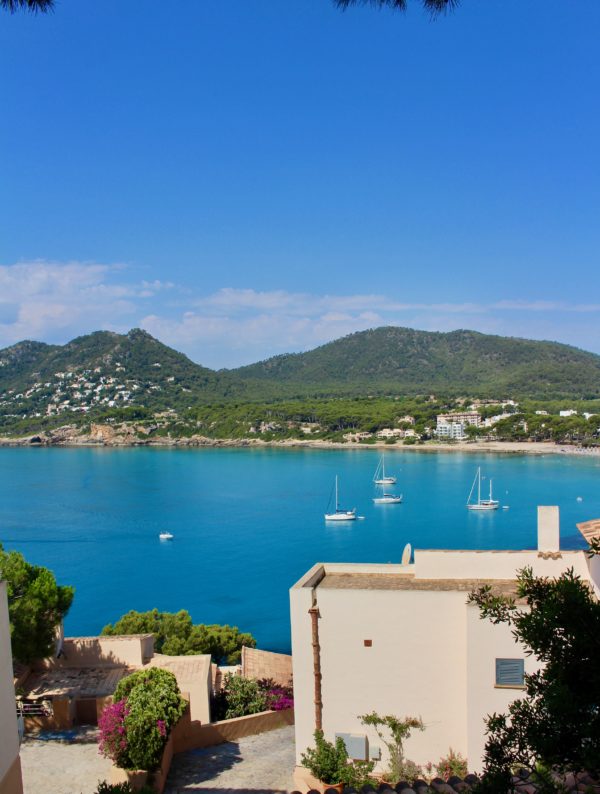 Vacation for two please
Now that we are experiencing more rain, grey skies and in some areas of the country, harsh winter months, does warm sun on your face, eating tapas by the beach, watching cliff divers and gazing out at the spectacular turquoise blue Mediterranean Sea sound good? Yes, it does to me too.
For the second year in a row we visited an island off the coast of Spain that is spelled two ways (Mallorca and Majorca)and actually most people have not heard of it. Just a 45 min plane ride from Barcelona, sits an unspoiled, quiet vacation for two. The stuff that dreams are made of.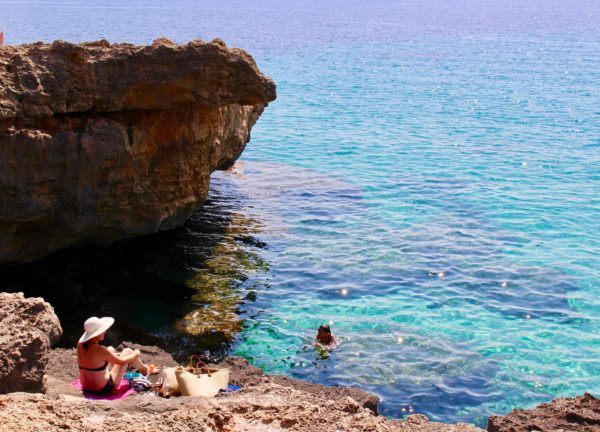 We discovered this magical place last year and we could not wait to return. This past summer Craig and I traveled with our family to Italy and the trip to Mallorca from Florence, Italy is an easy one. We needed a vacation from our vacation. Not really, but we had such a special time that we wanted to try to replicate it. And it was such a quick flight.
Side note: If I am stressed and need to imagine a quiet place that could transport me the calmness I hope for, I think of Mallorca.
Can everyone fly off to a tiny Spanish island to "get away"? No probably not. I do believe that this is the kind of place I would spend my vacation fund however. It is so amazing, so special, so unique that I want my friends like you to know. If for nothing else than a 5 minute escape from whatever you were doing before you sat down to read this. We saved airline miles and hotel points and created this perfect vacation for two.
What to see in Mallorca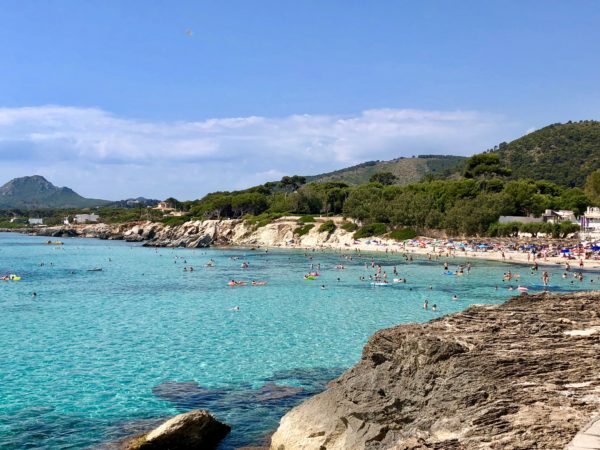 Exquisite views of the sea, seemingly endless white sand beaches, tiny little towns with brightly painted doors and stucco walls, vibrant public markets and adorable little restaurants.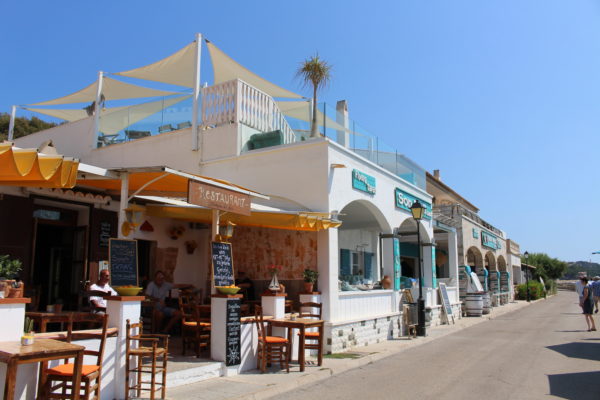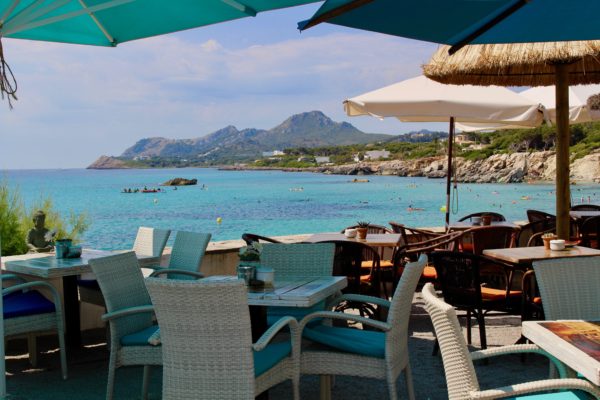 What to do
Relax, take an afternoon drive, lay on the beach, go shopping, eat at a café, visit ruins, explore large castles, climb small mountains and visit a deep natural cave. Sound amazing?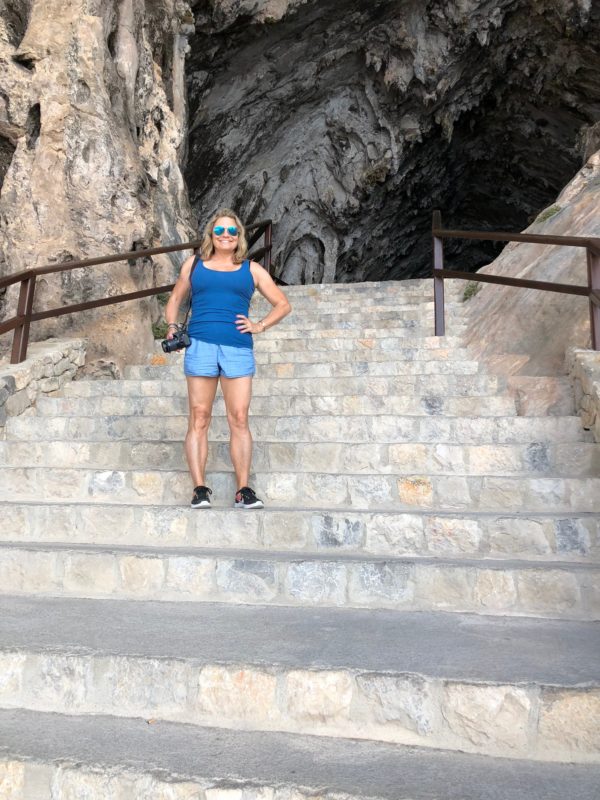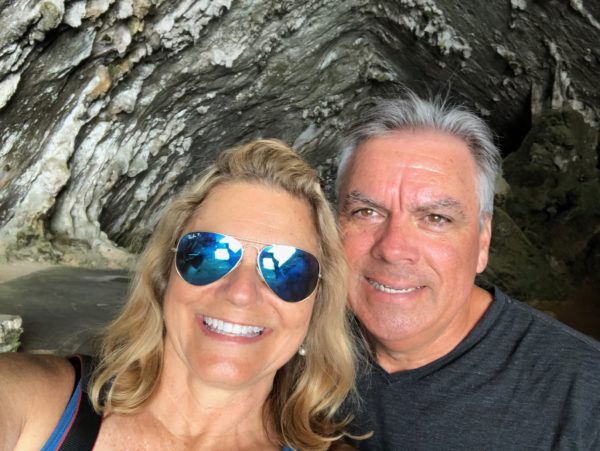 Where to stay
Two years in a row we stayed at the incomparable Park Hyatt Mallorca. Regal and friendly, with impeccable rooms, world class dining and an extraordinary spa.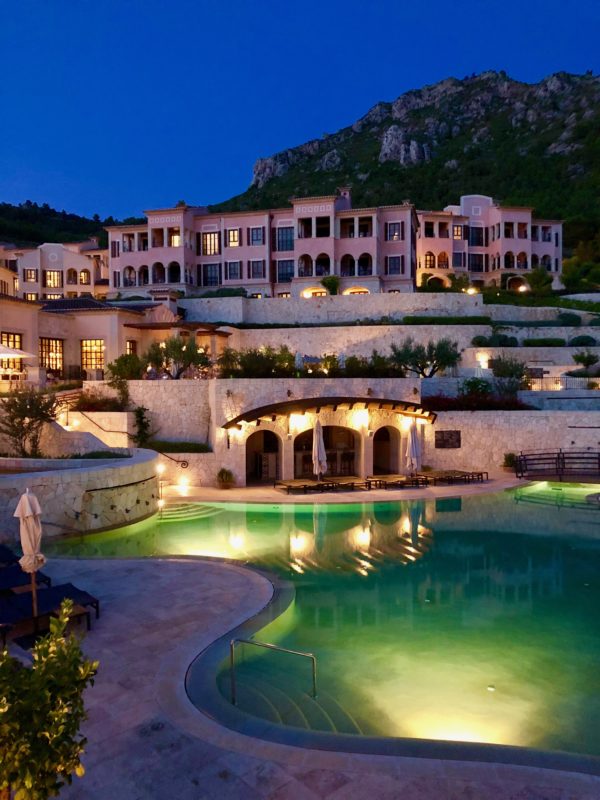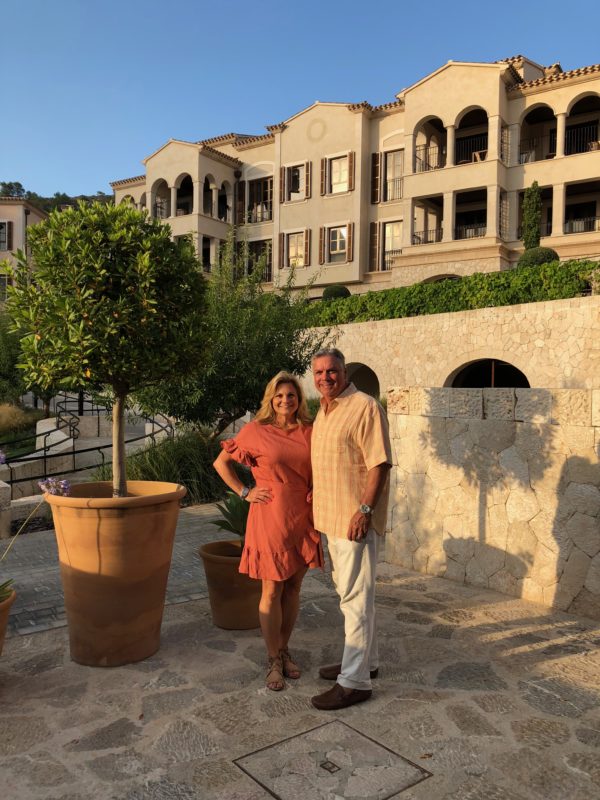 We lounged at the hotel much more this second time and indulged in a couples massage. The cavernous room was spectacular with natural rock and plant decor and offered the best views of the sea at the resort. At the end of the day we would set down our books and sunglasses, shower and dress, then go have drinks and a little dinner at sunset. So memorable!
What to eat and drink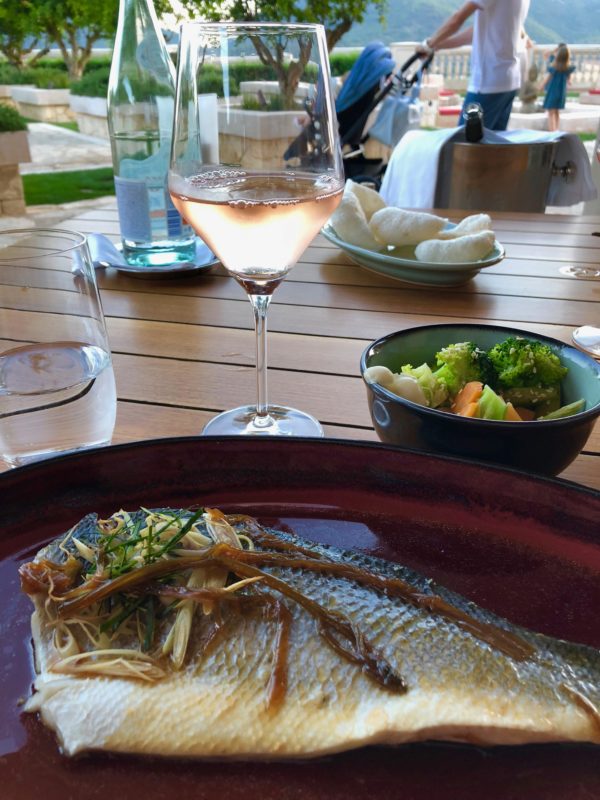 Since this is an island, beautiful grilled fish and buttery lobster are abundant, but rich cuts of meats are always on the menu as well. Paella is extremely popular, beautifully prepared and the pans are enormous and so fun! We actually took a paella making class in Barcelona and it was an absolutely brilliant idea! We learned that it really isn't that difficult to make.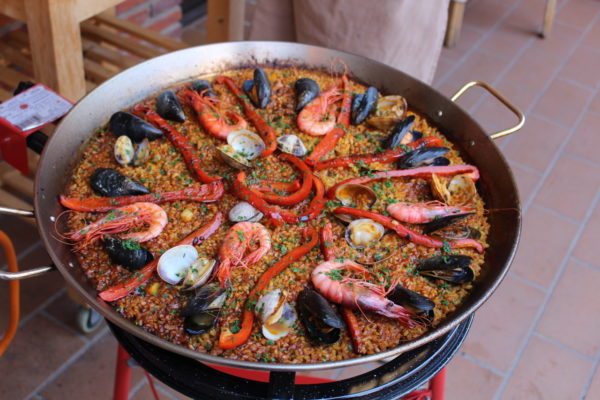 We did venture over to an impressive and newly renovated restaurant called Restaurant Vintage 1934 in a tiny town called Cap Vermell. It occupies the sea view side of the lobby area of the Cap Vermell Beach Hotel. Our table overlooked the crystal blue water and families still playing on the beach. Even the blistering afternoon sun couldn't spoil this special moment in time. We celebrated with Veuve Clicquot and I felt like I stepped into an extravagant movie set. I am sure that James Bond must have been sitting nearby. Seriously it was that cool.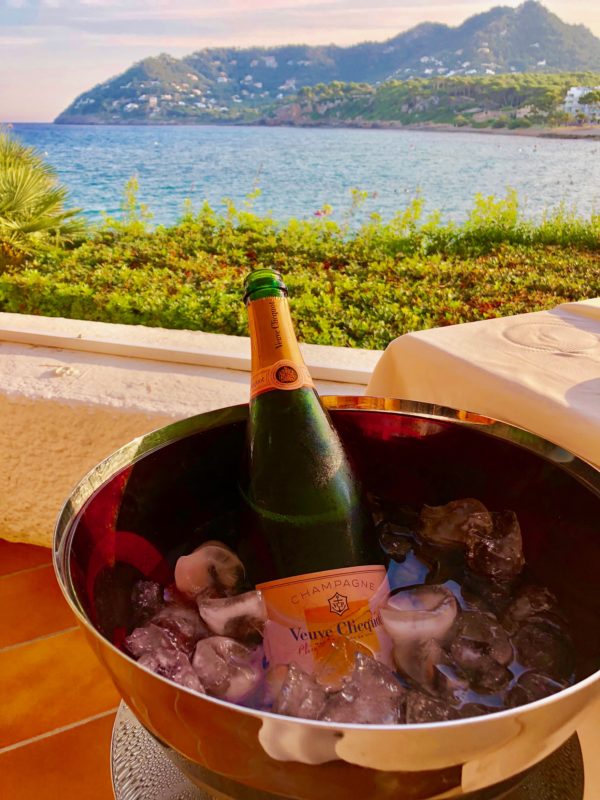 A pinch me moment of enormous proportions. I will write about this most romantic dinner of my life very soon. It was breathtaking.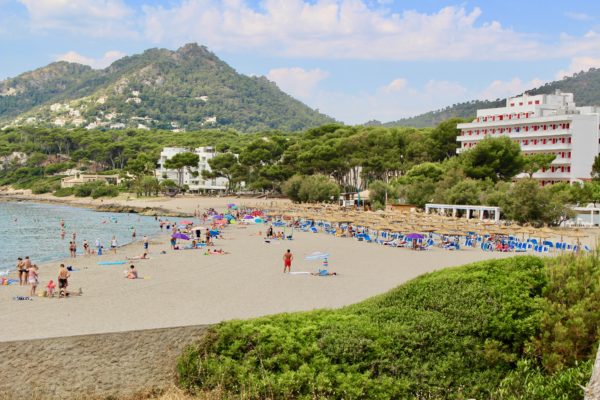 For some crazy reason, Mallorca doesn't seem to make it to the "Best of" lists. Now is the time to visit before the word gets out. European families have been going here for years. There is still time!
This Spanish dream vacation is so appealing to us because it offers every type of activity we are interested in doing, as well as exquisite food options and postcard views. It is so lovely in fact that we traveled there two years in a row. We have never ever repeated a vacation destination for the very next year!
Pin Me!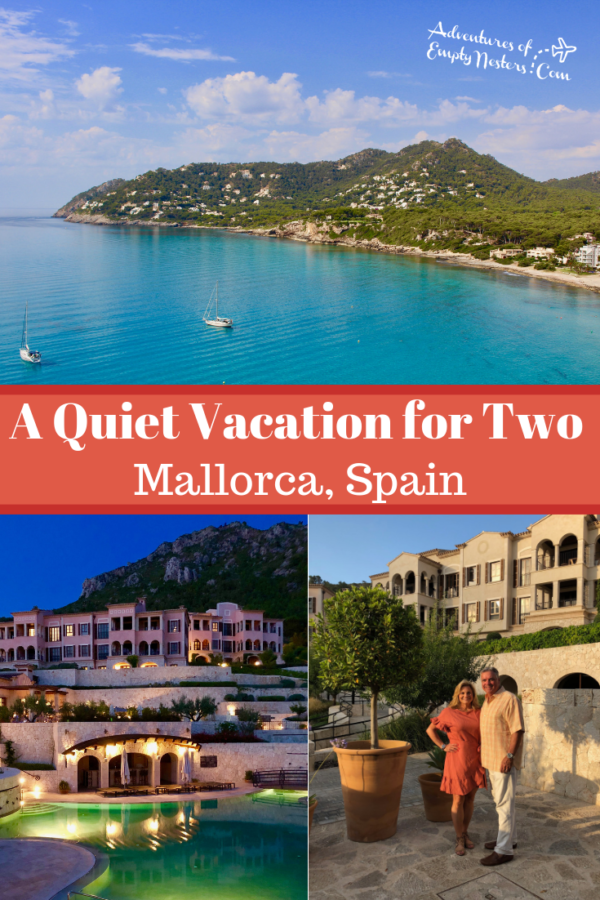 ---
Do you know someone who would enjoy this post? Please forward to them!
Let's connect over on social media here ==>  Follow us on Twitter, like us on Facebook, check out our photos on Instagram, or pins on Pinterest