Empty Nesters Play on Stage in LA!
Yep it's true. Someone wrote a play about this very important demographic… US!
Recently, a local marketing consultant reached out to me to share the news of this fantastic play opening in Los Angeles. I was able to invite a few guests, so of course I asked my sweet husband to come. My good friends Tammy and Steve are always up for the theater so they also came with us on this very exciting Hollywood adventure!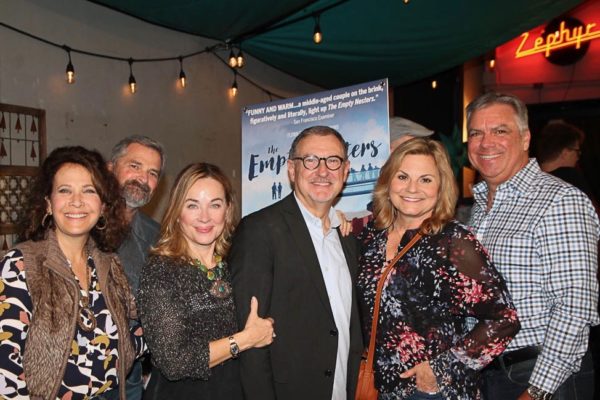 They nailed it. Totally and completely nailed it.
First let's start with the dialog. Garret Jon Groenveld, who has no kids of his own, manages to create a play that at its core tells the heartfelt story of what it is truly like to be an empty nester. He is able to capture those truly heartbreaking moments as well the more humorous ones. I found myself elbowing Craig during the performance because parts of the conversation could have easily been heard at our house, and probably at yours.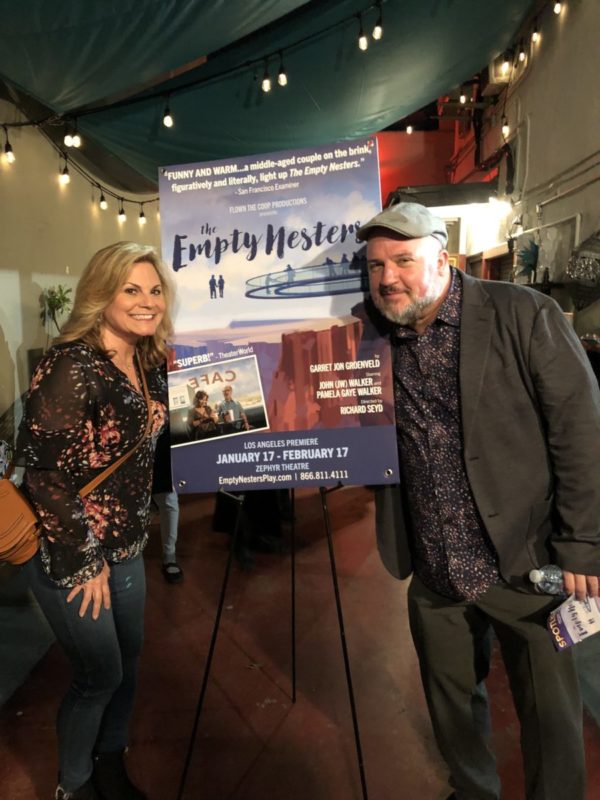 Whether you are empty nesters, or the kids of empty nesters, or the friends of empty nesters, you should see The Empty Nesters. As the San Francisco Examiner said, "Funny and warm, a middle aged couple on the brink, figuratively and literally, light up The Empty Nesters." All four of us loved it. We thought it was clever, hilarious at times, poignant and I actually teared up once or twice. As Fran, played by the engaging Pamela Gaye Walker, spoke about how she was a Mom with no one to mother, or how she felt like she had lost a limb, I totally get her. I cried every day until February after our first child went to college in another state.
Finally my husband candidly said to me, "Suzanne, she's at school, she didn't die." This play brought me back to the time when I started Adventures of Empty Nesters, where I was lost like Fran and trying to figure out what was next.
John (JW) Walker plays the husband Greg and he had me cracking up with his grumpy dad/husband comments, because everyone's husband is like this at times. The talented JW and Pamela are husband and wife in real life and have an empty nest as well. Their chemistry is palpable as well as delightful! I know I am gushing, but you need to go, we had a blast, it touched our hearts and made us laugh out loud. The perfect combo.
The small and intimate Zephyr Theater is located on Melrose and seeing The Empty Nesters is the perfect idea for date night, or a night with friends. Make a plan to buy tickets. It only runs until February 17, so don't wait!
I hear they plan to take this production on the road, so make sure you visit the website in the future!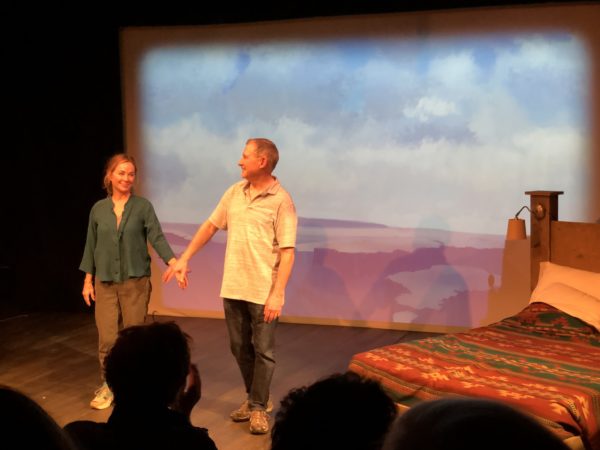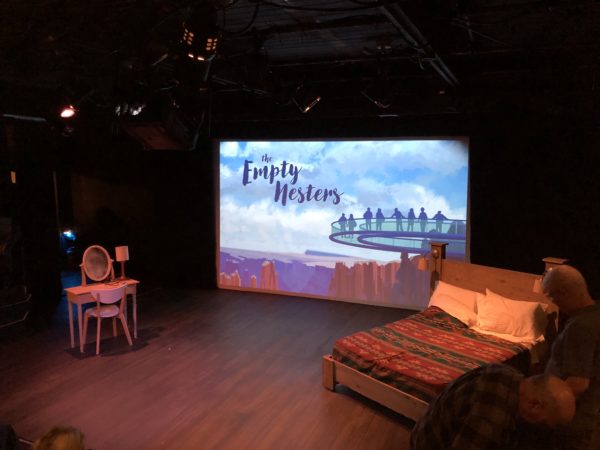 Here's the details:
Starring real-life empty nesters John Walker (producer of "The Incredibles," "Incredibles 2," "Tomorrowland," and "The Iron Giant") and Pamela Gaye Walker (award-winning actress of film, television, and stage) who reunite on stage after a 20-year hiatus.
 Save 25% on tickets with code SAVE25!
Visit EmptyNestersPlay.com or call 866-811-4111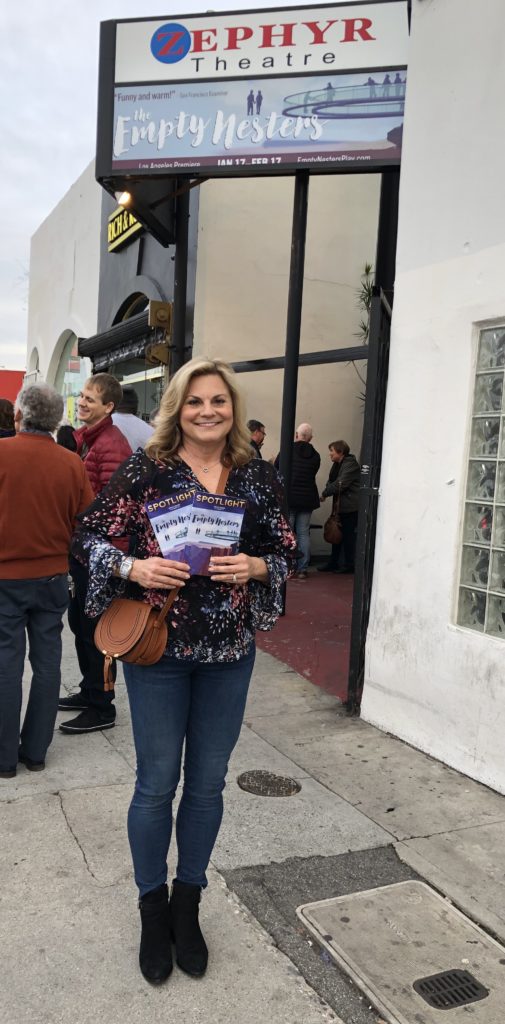 ---
Do you know someone who would enjoy this post? Please forward to them!
Let's connect over on social media here ==>  Follow us on Twitter, like us on Facebook, check out our photos on Instagram, or pins on Pinterest