Smithsonian Magazine listed Pawhuska, OK as one of the 15 Best Small Towns in America to Visit in 2019
Our visit to The Pioneer Woman Boarding House
It is kind of surreal, but I am actually typing this introduction as I look across the aisle of my plane to Ree Drummond, The Pioneer Woman. Yes it's true, she is on our flight home to Los Angeles. Check my Fairy Tale Ending at the bottom of the post for more details of our encounter. Our visit to The Pioneer Woman Boarding House in Pawhuska, OK was a gift to my husband's mom, Claudia and it was an adventure of epic proportions. Please read on…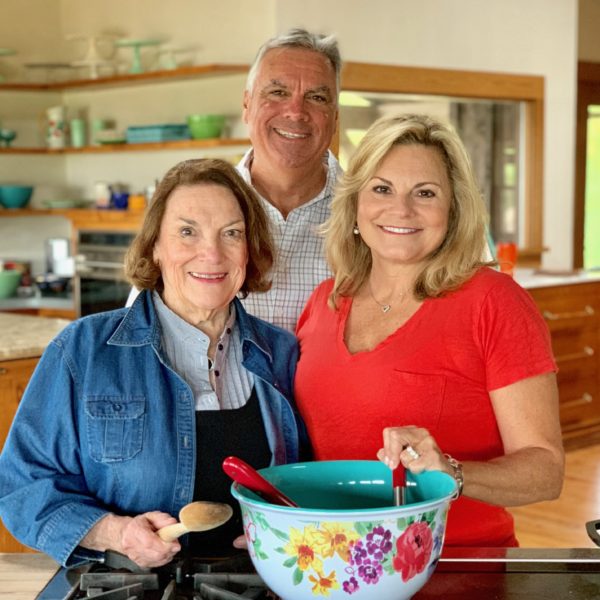 Here's the back story:
Let me go back to the beginning… My mother in-law's favorite show in the world is The Pioneer Woman on the Food Network. Claudia has watched this show since the beginning and has enjoyed following Ree's children grow up on the show and to see Ree become a world-wide favorite.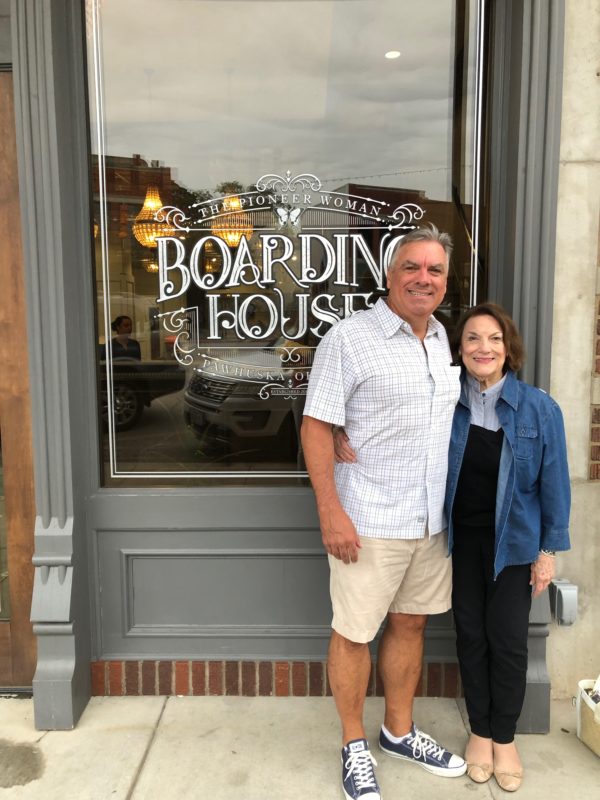 My good friends and colleagues Ann and Steve Teget of Postcard Jar, have written many times about Ree's new hotel called The Boarding House and are the real experts of Pawhuska, Ok and all the fun things you can do! There are only 8 suites at The Boarding House, so a reservation can be quite a challenge. But 14 months ago Ann let me know that she heard that new dates were opening up for 2019. I was fortunate to get two suites for two nights. So for over a year, Claudia has been waiting patiently and with great anticipation to receive her 85th birthday gift, but it was so worth it!
Our luxurious stay at The Boarding House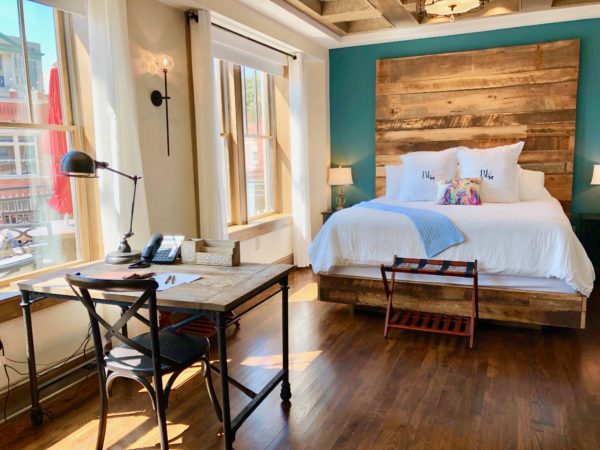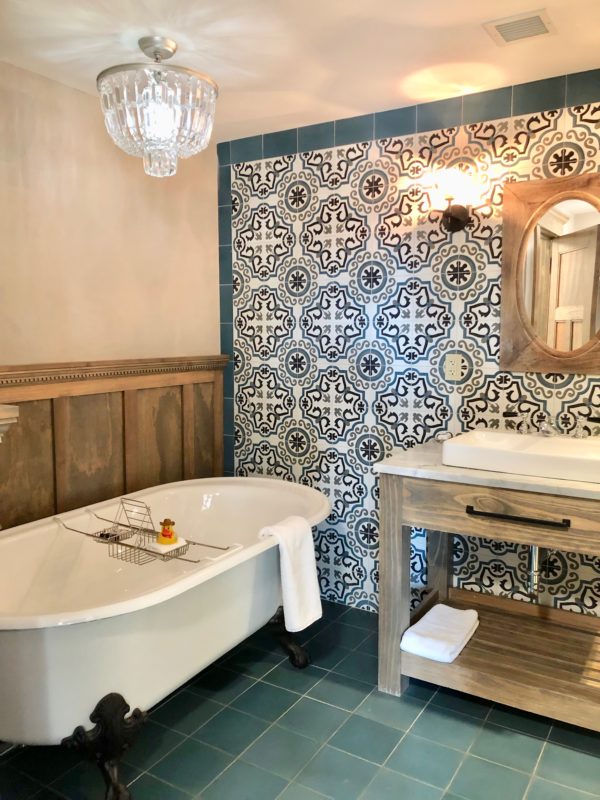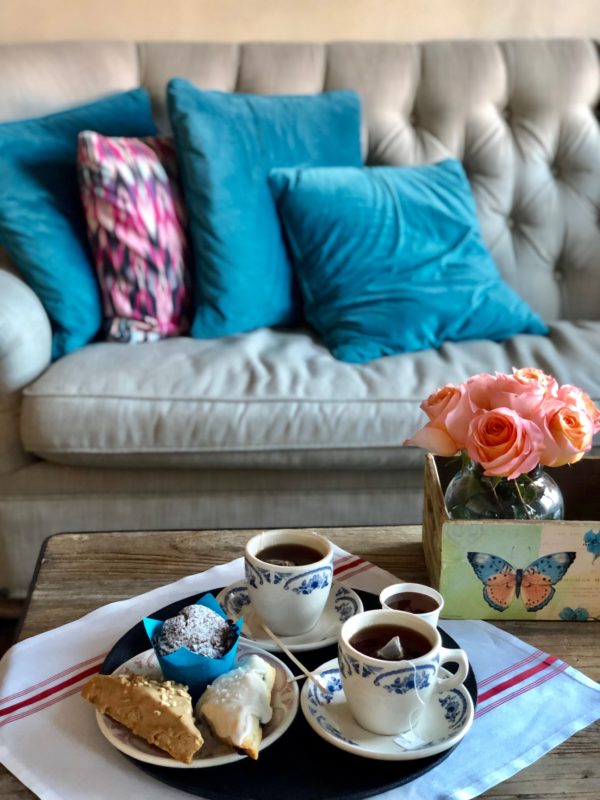 Where do I begin? With so many beautiful amenities the list of "loves" is long from our stay at The Pioneer Woman Boarding House. Honestly, I think the personal touches were the most impressive. The color coordinated, fresh flowers in our exquisitely designed suite, the kind and friendly staff, chewy chocolate chip cookies on the nightstand in the evening and freshly baked scones and hot breakfast tea arrived at our requested time. Everyone made you feel welcome and there were numerous offers to help and to make reservations for our meals.
Claudia's Suite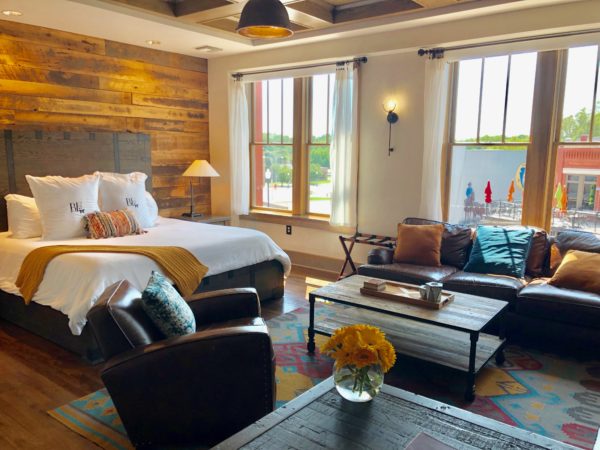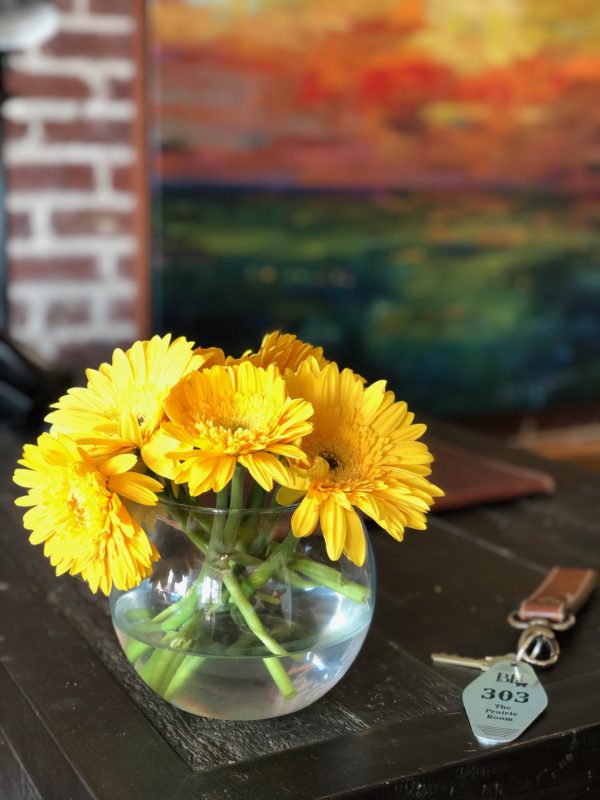 Here's my inside scoop for your visit to The Pioneer Woman Boarding House and surrounding activities.
The Lodge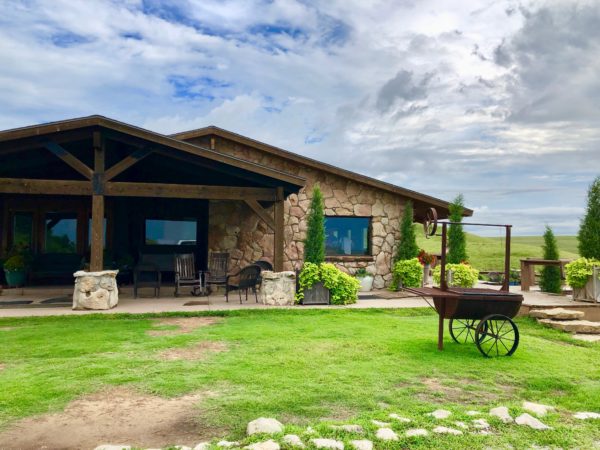 Our special time here was such a treat! In order to visit The Lodge, you must visit The Mercantile first thing in the morning to get your free ticket and directions to The Lodge. The ticket is good for just the one day. My recommendation is that you go to The Mercantile early for breakfast, get your ticket and go visit The Lodge when it opens at 9:00am. This is an extremely popular vacation destination and the crowds can get very large.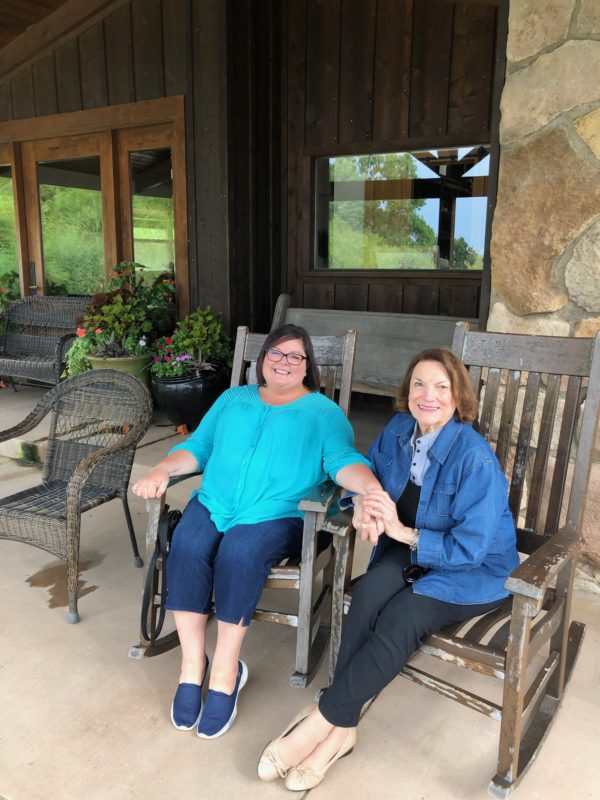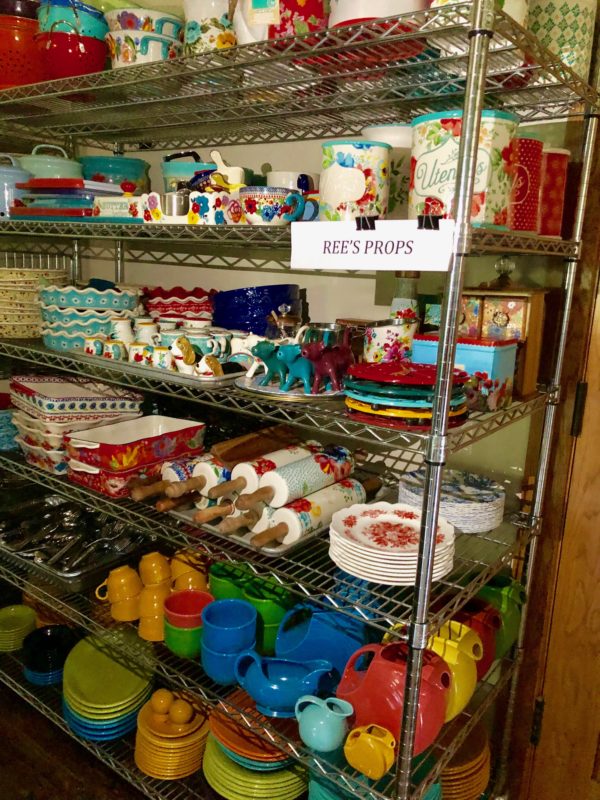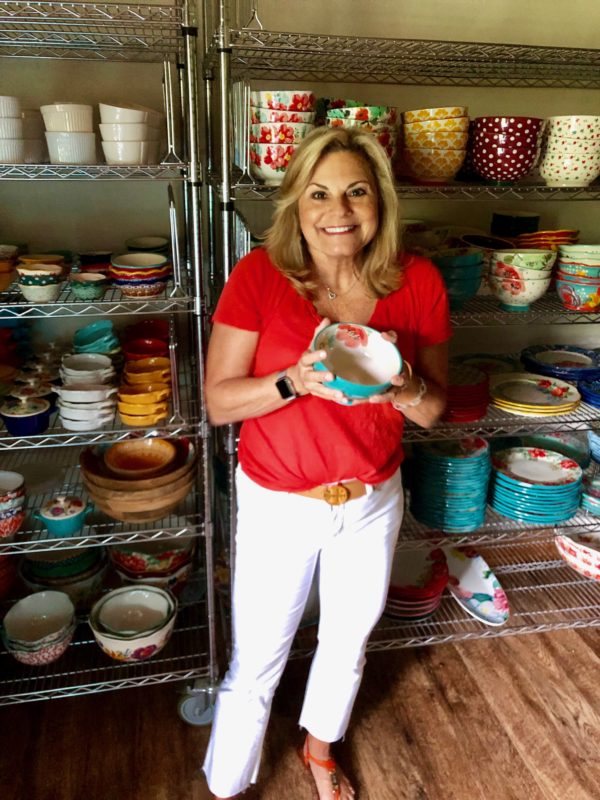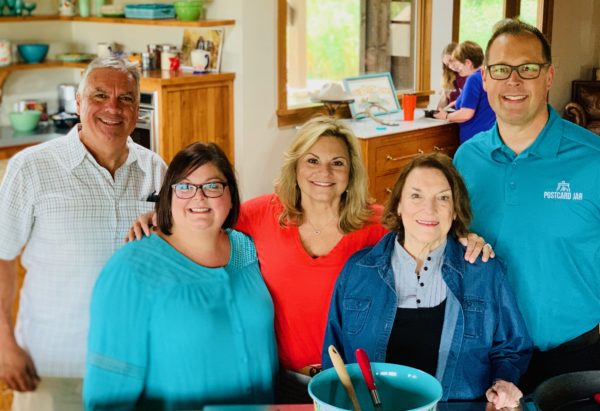 The Mercantile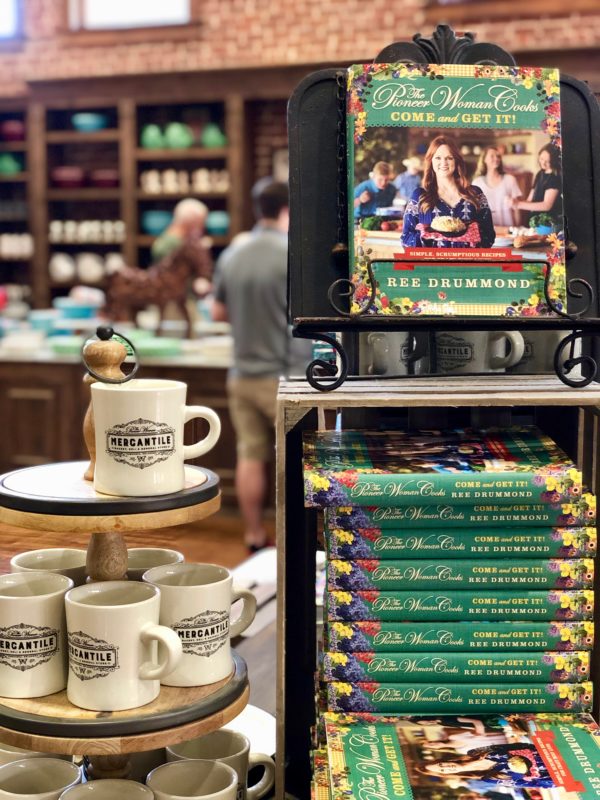 Next door to The Pioneer Woman Boarding House, The Mercantile (the cool people call it "The Merc") is chock full of lovely, homey, colorful dishes, pots, pans, dish towels, books, clothing, baking equipment and home décor. She offers items that you won't find any where else. Even if farm/ranch décor is not your thing, believe me, you will find something you want! I bought six, black and white ice cream bowls and Ree's autobiography "Black Heels to Tractor Wheels".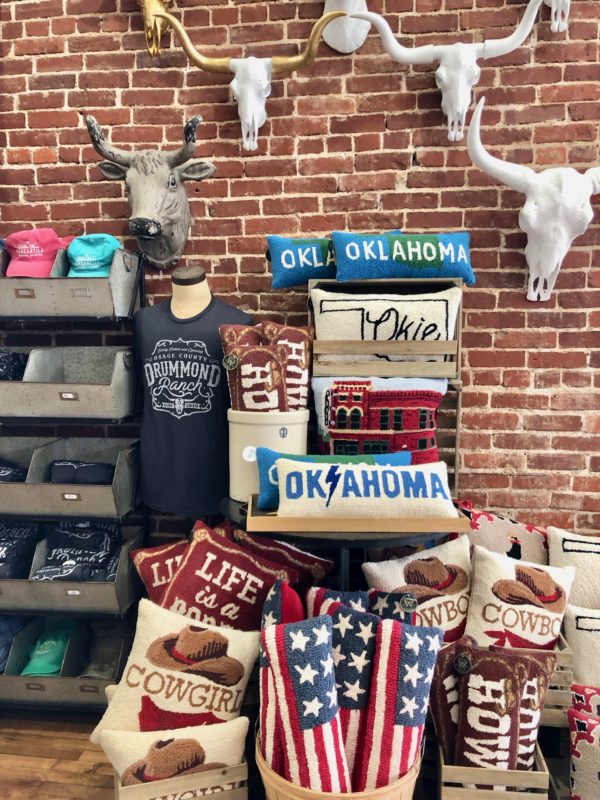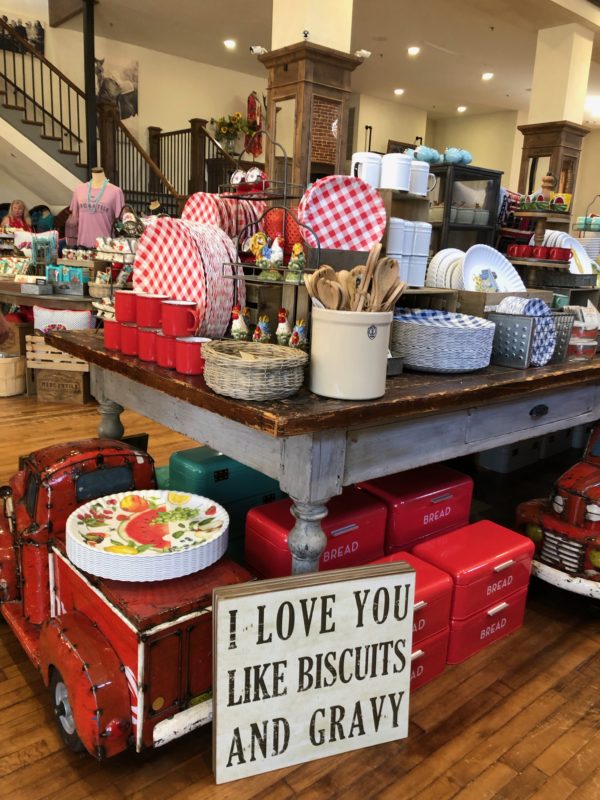 Upstairs in The Merc is the bakery and you don't want to miss this! Check out these delicious treats!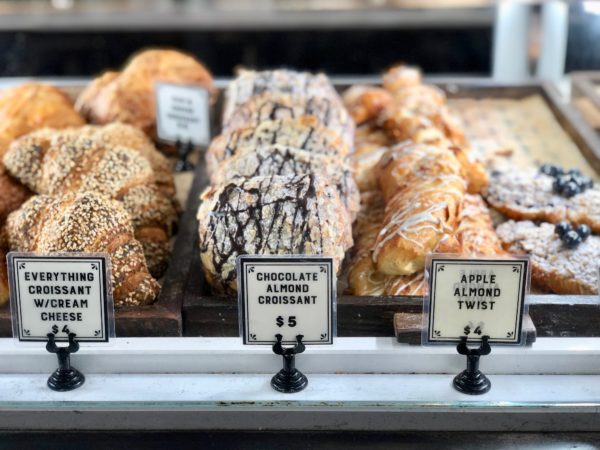 Oh! And we ate some very tasty dishes too!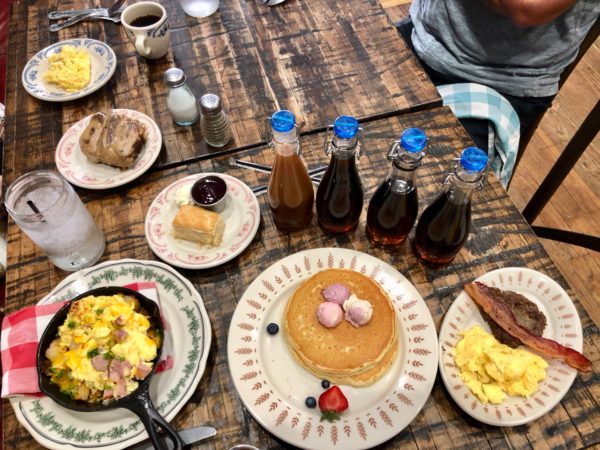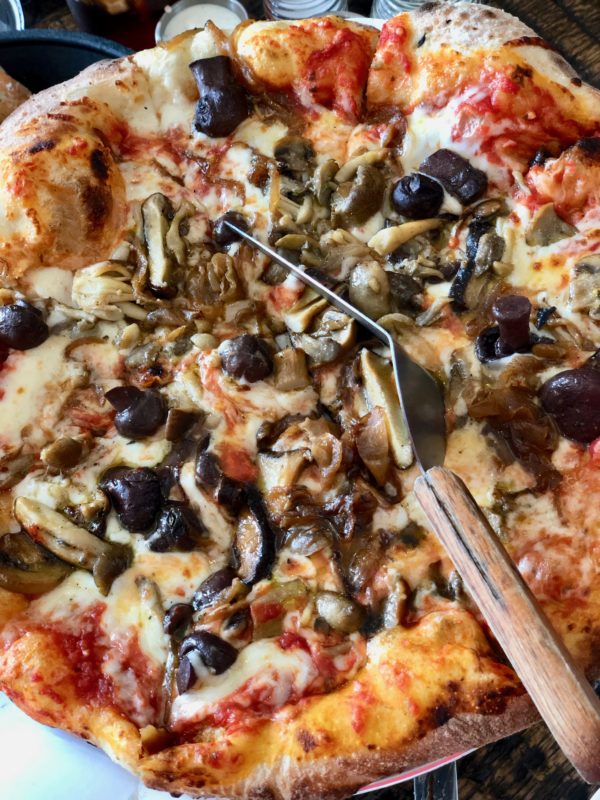 A Special Airbnb Called Postcard Place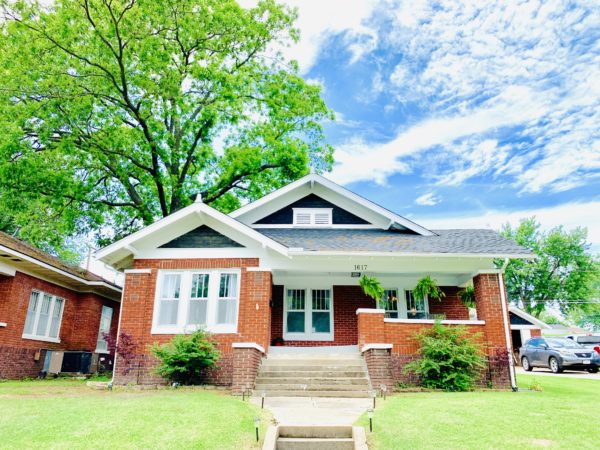 I know that it is a challenge to obtain a reservation to stay at The Pioneer Woman Boarding House, but that should not keep you from visiting. I also think a day trip is just not enough time to soak in and enjoy everything this small and charming town of Pawhuska offers.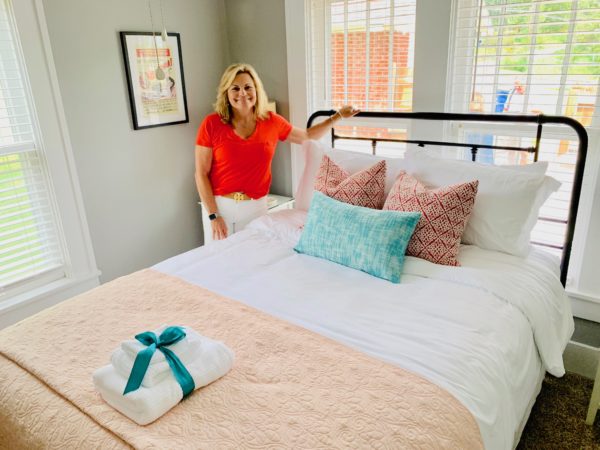 Lucky for us, my friends opened this adorable Airbnb called Postcard Place where you can stay and relax with all of the comforts of home, in this cheery renovated craftsman home which is just minutes from downtown. Actually, Ann and Steve have thought of everything. My own home is not as well equipped as Postcard Place. While I was there we filmed this little video to give you the inside scoop!
Fairy Tale Ending
The amazing ending to the fairytale weekend is this!  At the Tulsa Airport, Claudia went to go use the ladies room and I was making sure she made it there ok and was watching the entrance. Who walks out of the bathroom but Ree Drummond! I kid you not!! I had hoped that perhaps Claudia had met her as they were washing their hands, but this didn't happen. I felt so bad that my mother in law missed this chance, but the glow of the entire adventure never dimmed.
As we got ready to board the plane, guess who was on our flight to Los Angeles!! Yes!
As I contemplated how I would approach this post I looked at the back of that pretty signature red hair of The Pioneer Woman and realized by accidentally meeting her, our adventure was all tied up in a neat little bow! We spoke to Ree and told her about our stay at The Boarding House, she asked us which rooms we stayed in and apologized for the lack of power in The Lodge because of the electrical storm. Claudia was thrilled, Ree was so kind and sweet and we could not have orchestrated a better ending to this two night trip to The Pioneer Woman Boarding House in Pawhuska, OK.
Final Thoughts
In the last few months, I have visited several small towns in the Midwest and have truly enjoyed each of them! The world is a very big place and it can be challenging to decide just where to visit. I like mixing it up and traveling to destinations I have not yet visited and to learn more about the area. Pawhuska, OK has a rich and unusual history and you can read more about it in this book Killers of the Flower Moon by David Grann. In the Fall director Martin Scorsese and Leonardo DiCaprio (you have heard of him, right?) will be getting ready to film the movie version of this incredible true story.
For lots more details of Pawhuska, check out this post
70+ things to do in Pawhuska after you've eaten at The Pioneer Woman Mercantile
Other Midwest Destinations
My Visit to Medora North Dakota and Why You Should Go Too!
A Visit to Mount Rushmore: It's even more spectacular than you imagined!
Let's connect on Facebook, Twitter, Pinterest and Instagram – Hope to see you there!
---
Pin for Later