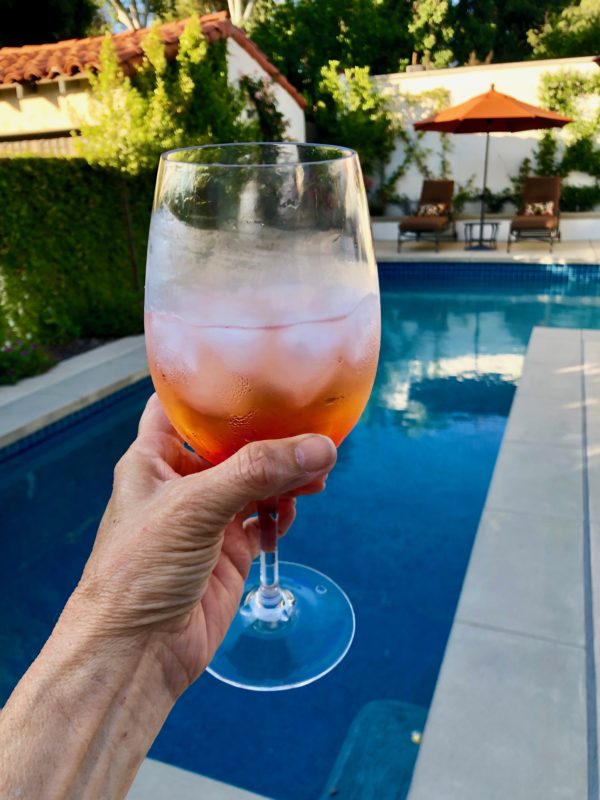 Good Morning!
I just wanted to check in to see how your Summer was coming along? Have you taken any trips? Are you attempting to #findadventure? Enjoying the peace & quiet in the empty nest?
I think we land somewhere in the middle. My travel schedule is so hectic that staying home is a real treat. Last year at this time, I was in Italy on a multigenerational trip to see The Palio with our family and then on to a hosted Viking Cruise from Berlin to Prague. It was a very ambitious, yet satisfying adventure!
However, while I was traveling, my garden suffered from the high, summer temps and we lost several plants. That may not be so tragic to some of you, but we lovingly cared for this yard from conception to planting after our home renovation. This year, the vegetable garden is beginning to bear fruit and nothing has died. Yay! Read on my friends…
Empty Nester Travel News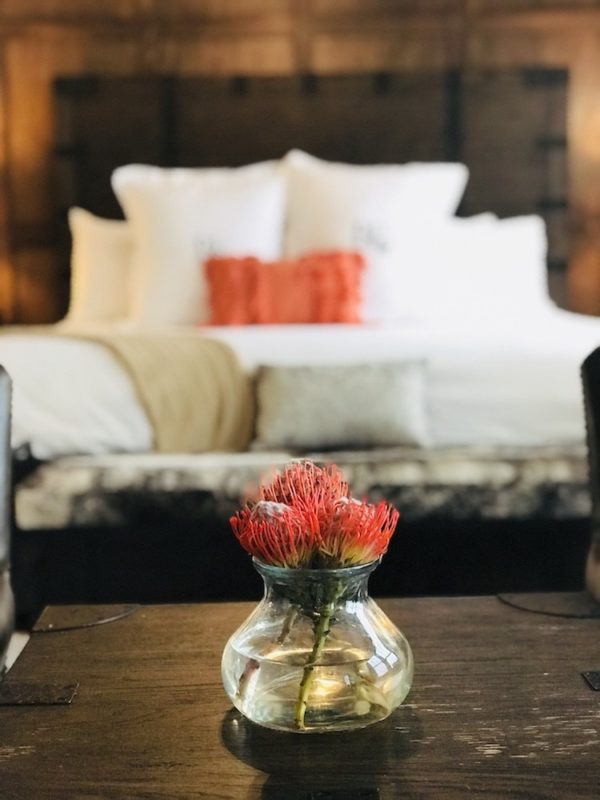 After taking off from traveling for the month of July, our empty nester travel leads us to Pawhuska Oklahoma to visit this historic Midwest town, and to stay at the extraordinary Pioneer Woman Boarding House. The Boarding House is a gorgeous boutique hotel and was created by Ree Drummond, aka The Pioneer Woman. My friends Ann and Steve of the Postcard Jar were instrumental in helping us create this very special adventure. They wrote about our upcoming luxury accommodations here in their post, 12 touches that make The Pioneer Woman's Boarding House one of the best boutique hotels in America. I will follow them by giving you a detailed account of our experience very soon.
My 85 year old mother in law's very favorite television show is the Pioneer Woman on the Food Network. Are you familiar? When I learned it was possible to make a reservation for this 8 room Oklahoma oasis, I managed to reserve two unique suites fourteen months ago! Planning ahead pays off, doesn't it?
We will be touring the tiny little town of Pawhuska and surrounding area, soaking up Midwest Americana, enjoying  fresh baked scones and coffee delivered to our room every morning and relaxing in the luxuriously appointed suites. Steve and Ann will be providing color commentary on a tour of the area while we visit. How lucky are we?
New Podcast – Aging is Optional Radio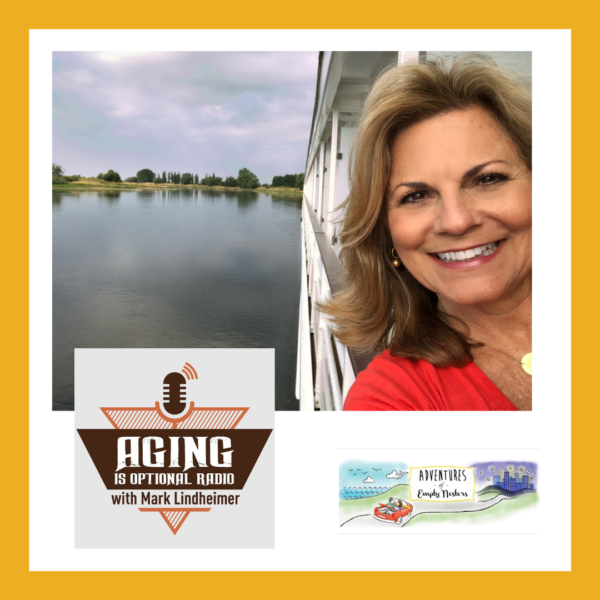 Aging is Optional Radio is a fantastic podcast that was created by my long-time friend Mark Lindheimer. We recently recorded an in-depth and rather personal interview about the genesis of Adventures of Empty Nesters. Mark didn't ask fluffy questions like, "Where is your favorite place to visit?" No, he asked things like, "What was the biggest challenge of starting Adventures of Empty Nesters? Did you ever feel like quitting?"
I had no idea he was going down that path and it was quite fun reliving the early challenges of creating a brand and pausing to appreciate just how far it has come. I hope you will listen and share this podcast with others, I am super proud of it. You can find it ==> HERE!
Tomaaaatoes, Tomahhhhtoes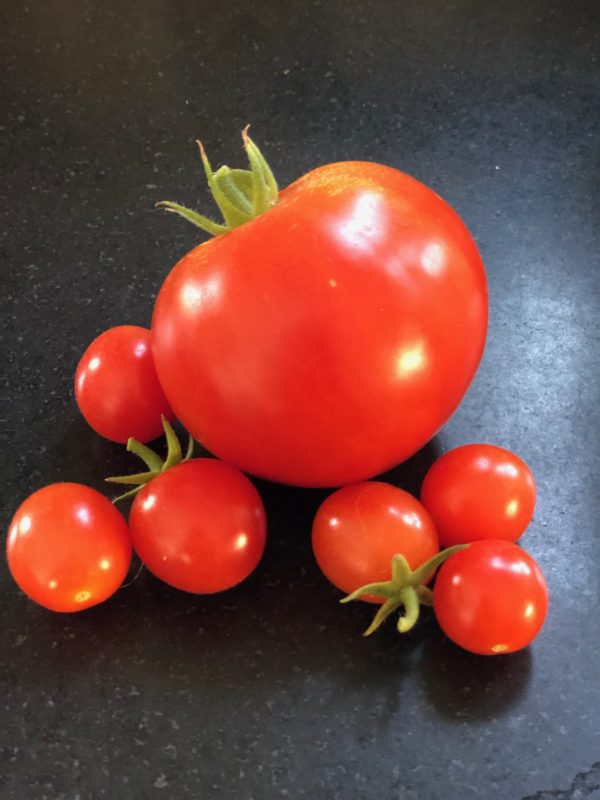 Who has planted a summer garden? What have you planted? Has it started to produce? What have you cooked from the bounty of vegetables? We have a very small space in which to plant a garden, but managed to squeeze in; strawberries, rosemary, thyme, Italian basil, purple basil, Japanese eggplant, Italian parsley, "Rapunzel" "Beefsteak" and "San Marzano "Tomatoes.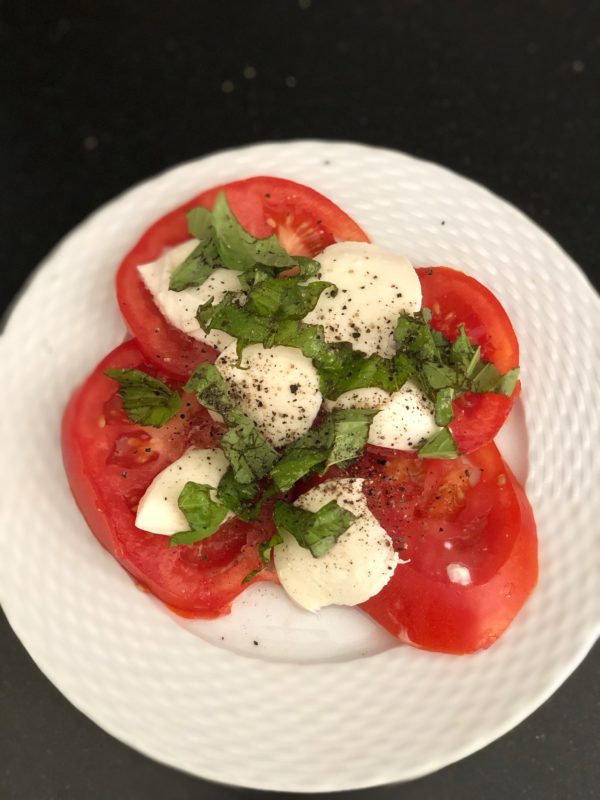 Caprese salad using the Beefsteaks creates an easy and delicious lunch and our garden supplies the ingredients! The eggplants are not quite ready, and the San Marzanos, and Rapunzel (cherry tomatoes) are ready to go off!
Final Thoughts
We are excited for the upcoming empty nester travel adventure to The Pioneer Woman's Boarding House and I look forward to reporting back. We haven't yet been to Oklahoma and will be checking a new state off the State Bucket List! From Iceland to Italy to Oklahoma, this first seven months of travel have been epic. Wait until you hear about September!
More to come!
Suzanne
Let's connect on Facebook, Twitter, Pinterest and Instagram – Hope to see you there!
---
Pin for Later