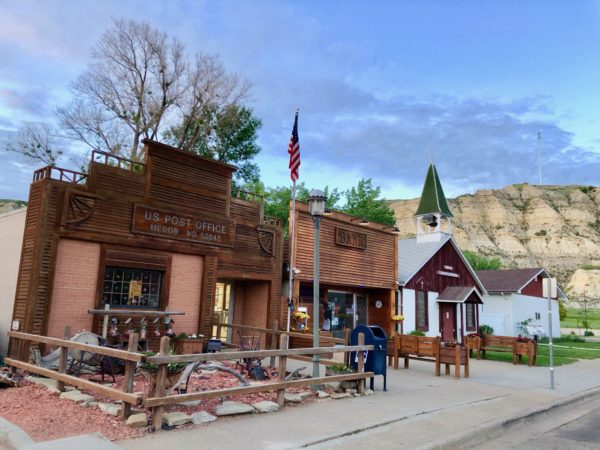 You may wonder why I decided to visit Medora, North Dakota. I am proud of my eclectic travel schedule and I believe that there is adventure to be found just about everywhere. Read on so you may understand a little more and also hear about an adorable place in the USA.
Adventures in North Dakota!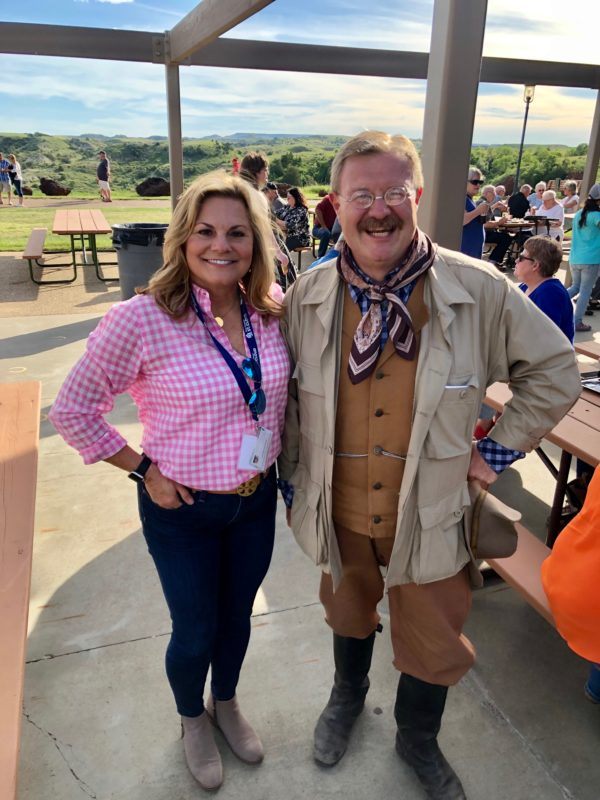 During my visit to Medora, North Dakota, the most adorable little town you have never heard of, I was frequently asked, "Why are you here?' Fair question. I will tell you why.
I traveled to see Medora, North Dakota, a small town on the western edge of North Dakota that no one I know was familiar with. I liked that. It's fun to be the first in your crowd to see something new and report back. We have all heard of Fargo, but Medora? Not so much. My first impression was that it was teeny tiny and felt like Knott's Berry Farm, but real. I will explain.
In Southern California I grew up with three theme parks; Disneyland, Magic Mountain and Knott's Berry Farm. Knott's Berry Farm looked entirely different than Disneyland with a western theme and famous fried chicken and jam. But KBF was fake, just for fun and entertainment. What excited me the most about Medora was that it was really a western town. With genuine history, Theodore Roosevelt National Park, cowboy boots, authentic saloons and super nice people. I know that most of us do not step out of our travel comfort zone often enough. To gladly explore unfamiliar destinations, builds character and provides for some great storytelling. I was thrilled from the first moment I arrived.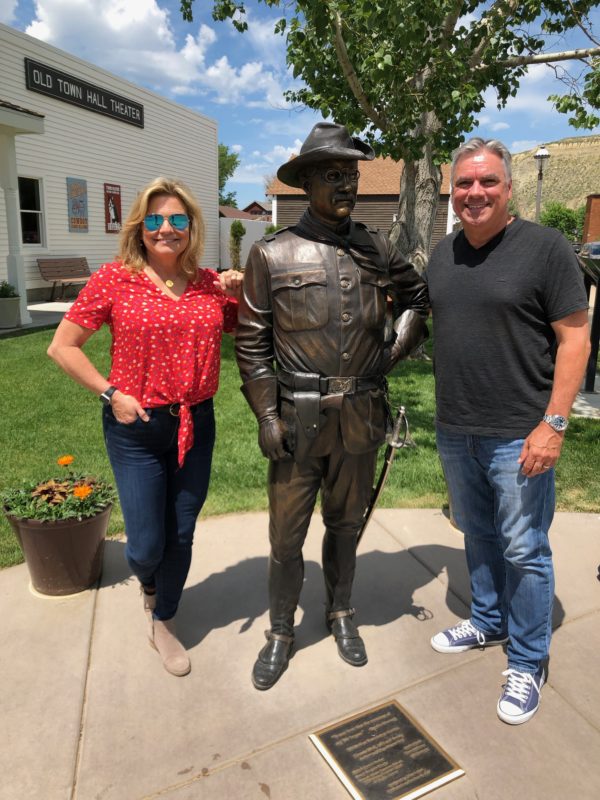 My visit to Medora North Dakota was intentional, I was attending the Midwest Travel Conference, created by my friends Sara Broers of Travel with Sara and Lisa Trudell of The Walking Tourists. This conference was designed to bring together Midwest destinations with primarily Midwest travel writers, bloggers and videographers.
Do you need to be from the Midwest to enjoy traveling there? I think not. Because I was a travel writer from Southern California, other conference attendees asked the "Why are you here?" question. I love to #findadventure and seriously you don't need to go too much further than North Dakota to find it!
I want my audience to see more of the out of the way cities in the US in addition to the extraordinary places I have been like Iceland, Italy and Hawaii this year. Peeking inside such a charming and likeable place put a smile on my face every morning.
Lots of fun things happened on my visit to Medora, North Dakota. The historic architecture was captivating, I watched new ways to cook steak, and there was quite a bit of western culture to learn.
My primary goal was to connect with everyone at the conference and to learn more about this historic town with a population of less than 200 people. There were several events sponsored by the Conference and their generous sponsors so there wasn't too much time for me to explore more on my own, but we managed to fit in as much as we could. (Craig joined me near the end of the conference)
Theodore Roosevelt National Park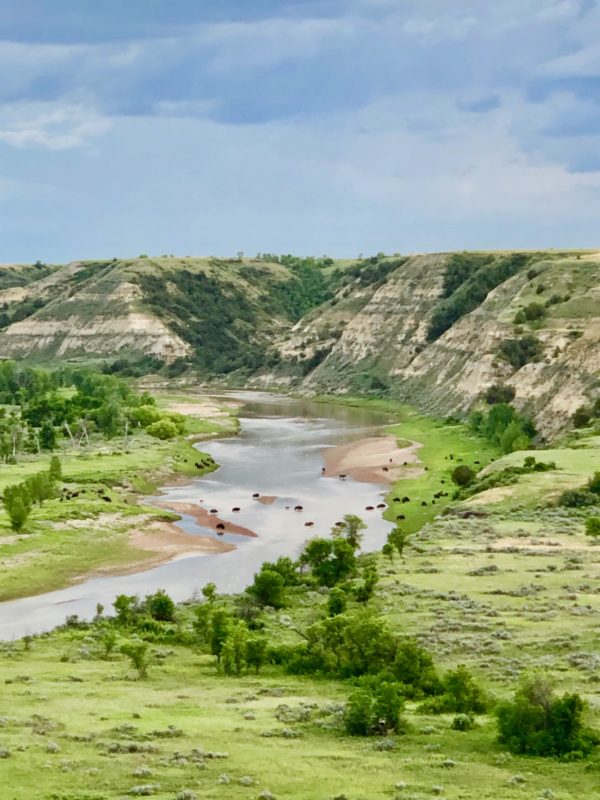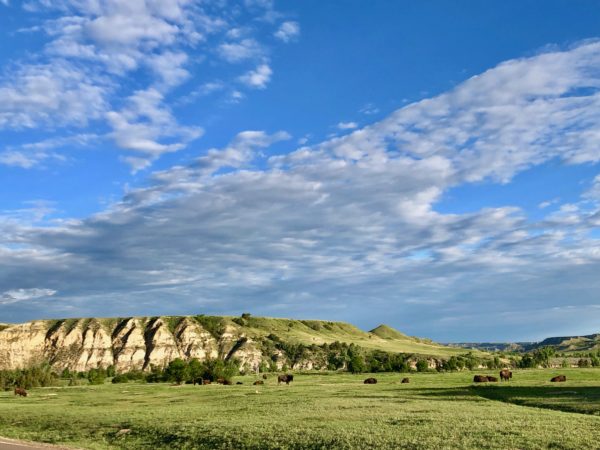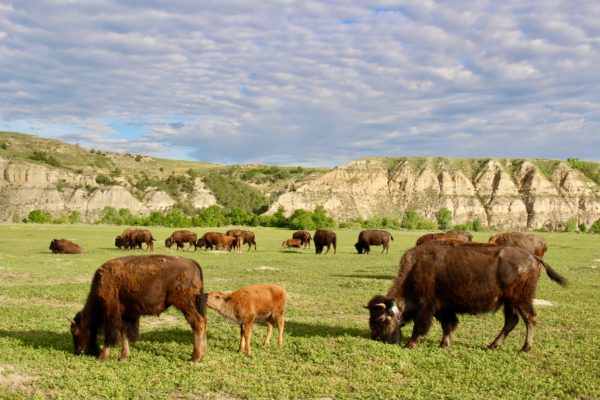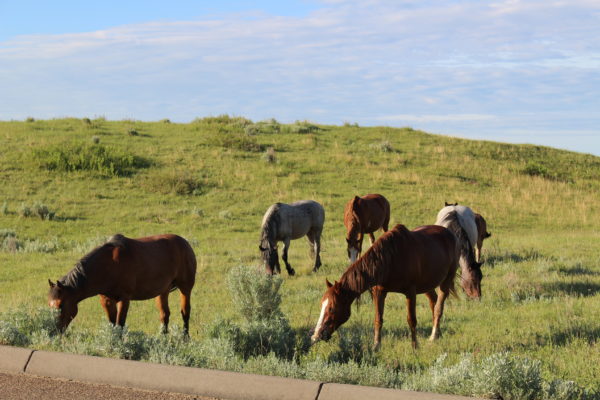 Bought some new cowboy boots! Of course!
I had an absolute blast choosing my new boots at Medora Boot & Western Wear. The gals in the store were so helpful and these two gentlemen offered their two cents as well. I want to thank Kim Colbert of Medora Boots for her superior service and vast selection of boots!! Check out their website and ship yourself some new boots!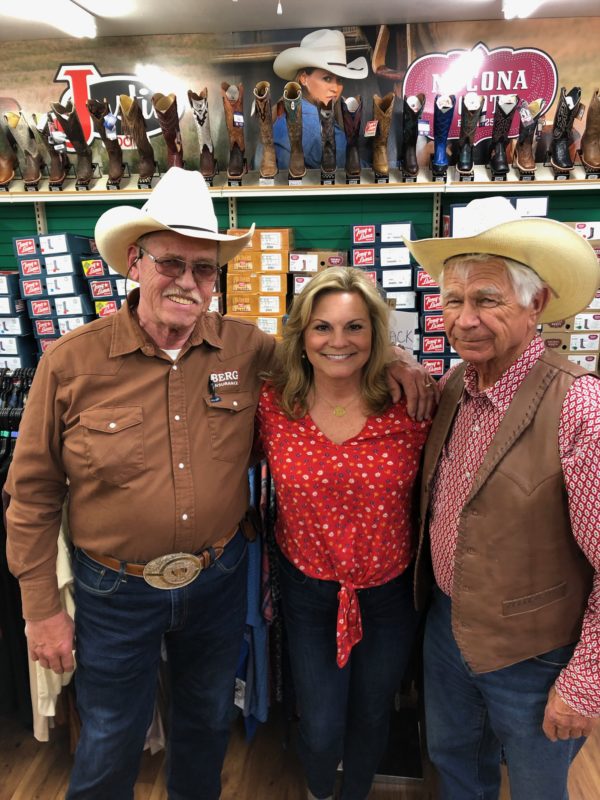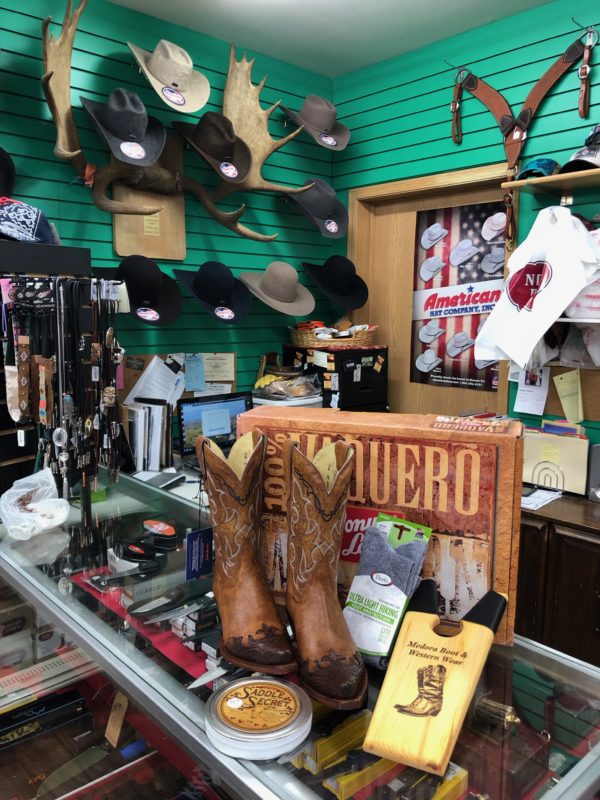 The Rough Rider Hotel
Where luxury and comfort meet western charm! Named after the volunteer cavalry unit, led by our 26th President, Theodore Roosevelt, the Rough Rider Hotel added an extra layer to this interesting and historic city from the 1880's. This hotel is a must – stay! Also, as a total book nerd, I fell in love with the enormous stone fireplace and beautiful library. There are hundreds of volumes of one of the largest private library of books on, and by Theodore Roosevelt and we were welcome to enjoy them!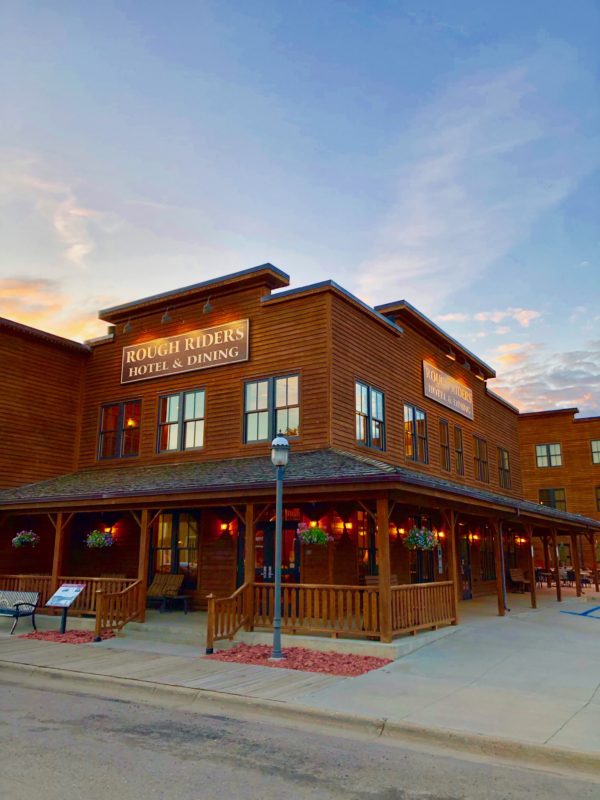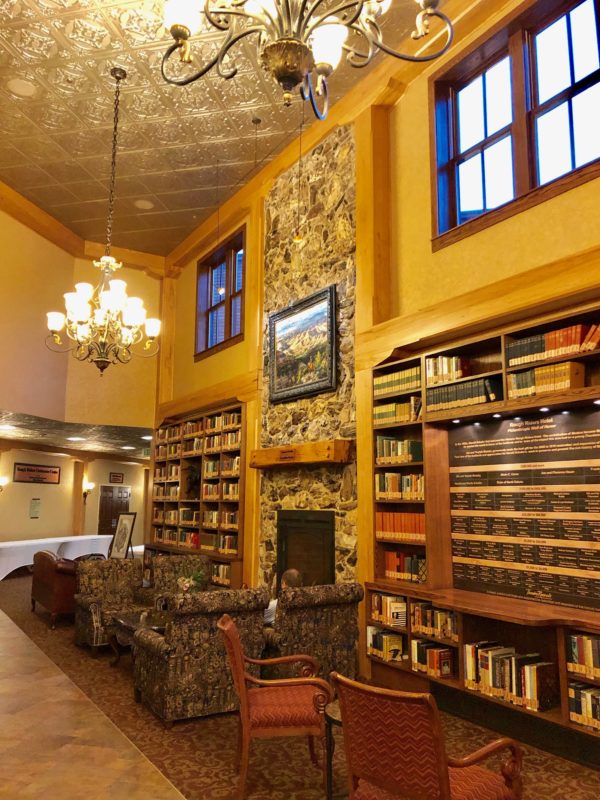 Steak on a pitch fork  – Steak Fondue
We were guests of the Conference for an enormous Steak Fondue Dinner. Stacked on pitch forks, the steaks are dipped in boiling oil (the fondue part) and are cooked until ready. What a sight!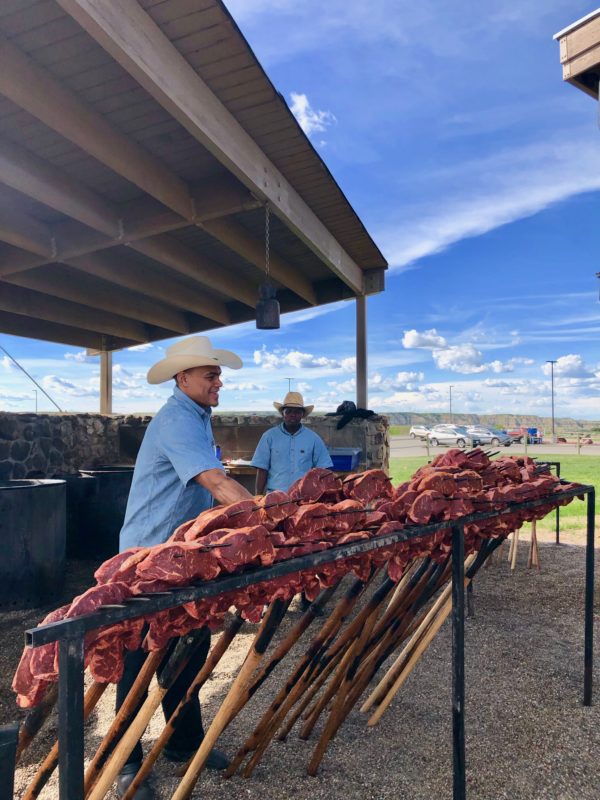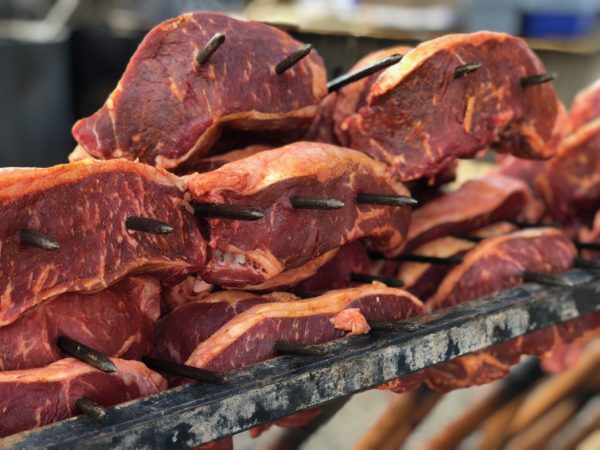 Drinks in a real saloon – The Little Missouri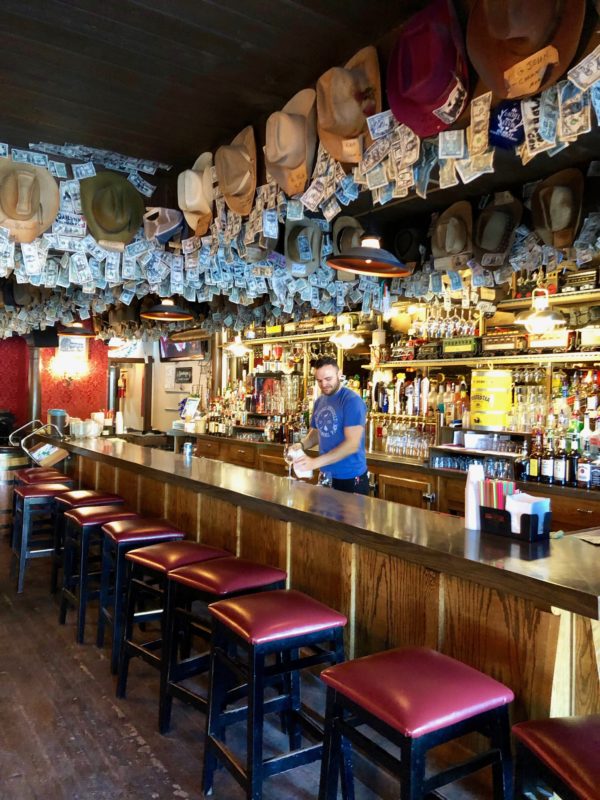 A Golden Sunset Trek to Elkhorn Ranch
"It was here that the romance of my life began" – Theodore Roosevelt, 1884
This walk out to Elkhorn Ranch was serene and the views were exquisite. We quietly walked about 3/4 of a mile along the well worn path while listening to our new friends and guides Mary Lou Tastad and Mike Kopp of Beautiful Badlands, ND as they shared the history of the area and the story of Theodore Roosevelt's beginnings right here in this very spot. What a treat!
After his mother and wife died on the exact same day, the grieving Theodore discovered this ranch on the Little Missouri River where he built a small cabin and would sit on the porch to reflect, write and read. To stand where he stood on a quiet June afternoon, with the warm light of sunset on our faces, was an unexpected and rather dreamy experience.
This is what Theodore wrote about his beloved ranch: "My home ranch lies on both sides of the Little Missouri, the nearest ranchman above me about twelve and the nearest below me about ten miles distant." Today only the foundation and a few stones remain of the cabin and in the quote below he captures the essence how he felt and how he loved the view from the porch.
"From the long, low veranda shaded by leafy cottonwoods, one looks across sandbars and shallows to a strip of meadowland, behind which rises a line of sheer cliffs and grassy plateaus."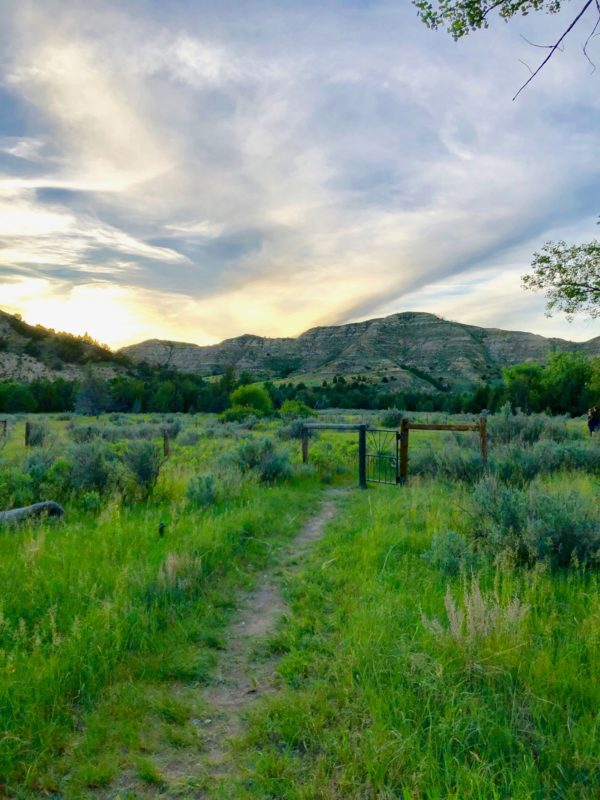 A Real Western Bookstore
We had a wonderful time visiting this unique bookstore and purchasing several books about Theodore Roosevelt and of the Marquis De Mores. Our shopping was made easy by such a knowledgable staff that was thrilled to share their opinions and to guide us through the incredible array of choices!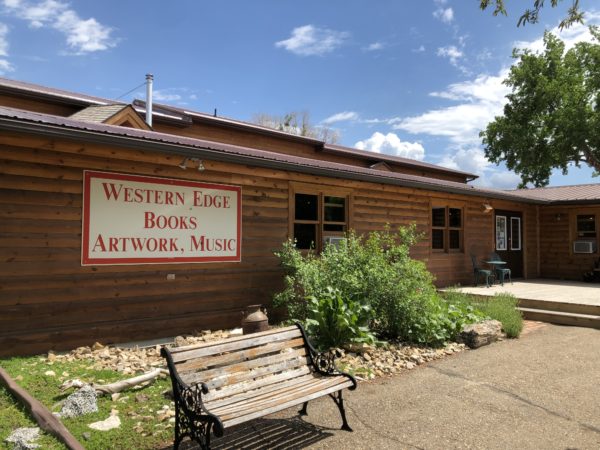 Ice Cream from Marquis De Mores Ice Cream Parlor – Delicious!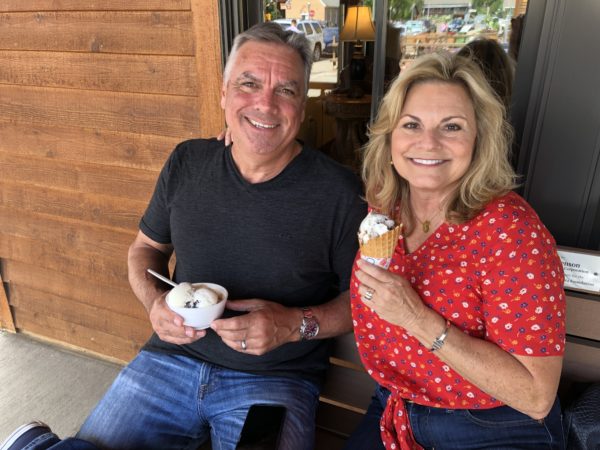 And Rodeo Queens!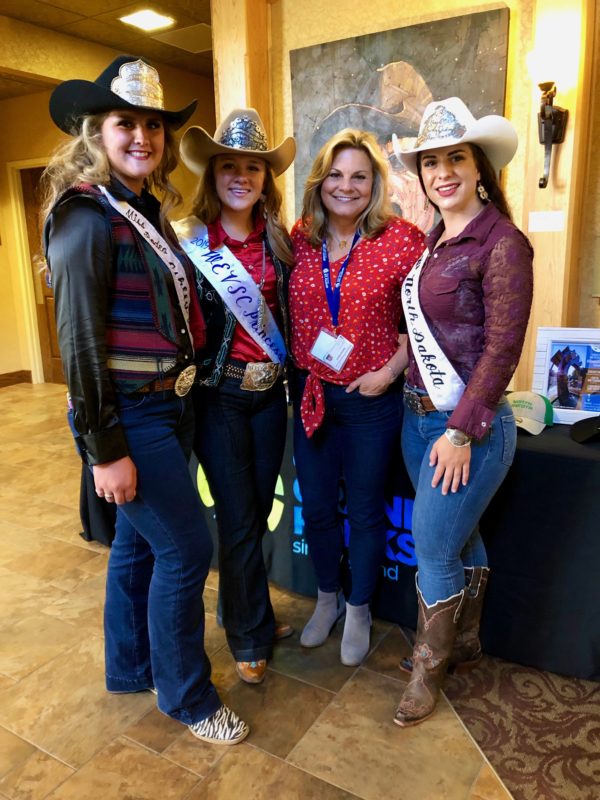 Final Thoughts
Would I go back to North Dakota again? In a hot minute! This was one heck of an adventure! The atmosphere, the peacefulness, access to the North Dakota Badlands, the proximity to the intriguing bison and wild horses, the natural wonders, a fantastic hotel with tasty food, friendly people, all sitting at the doorstep of the most beautiful national park are just a few of the reasons.
The kind people at Visit Medora and North Dakota Tourism will welcome you with open arms and suggested itineraries. You will make a few new friends too, I guarantee it.
More of my travel of the Midwest and close by
An LA Girl's First Trip to Nebraska, I Loved it!
Exciting Brand New Empty Nester Adventure in Montana
Picture Postcard Views of Glacier National Park
A Visit to Mount Rushmore, It's More Spectacular That You Imagined
---
Save to Pinterest