Travel the World with Collette
Friday May 12, 2023
We have another fantastic episode devoted to travel! Join me as I go behind the scenes with Jaclyn Leibl-Cote, Collette's President & Chief Customer Experience Officer.
My relationship with Collette goes back five glorious years. I have been fortunate to tour with their team on two epic trips. I traveled to Japan on the Cultural Treasures of Japan tour, and the second fantastic tour was to explore Iceland on the Land of Fire & Ice tour.
This delightful conversation is packed with fascinating travel stories, news, ideas, and inspirational travel itineraries.
Let me share some background about my special guest.
Jaclyn Leibl-Cote is Collette's President and Chief Customer Experience Officer. As an accomplished Collette Team Member, she has been a tour guide, worked inside the customer care center, designed US and Australia tours on the product development team, and so much more. 
Her leadership style stems from years of tackling every corner of the business, asking questions, and evolving so that Collette can continue being a leader in travel. Not surprisingly, she's never encountered a challenge that didn't excite her – because obstacles are often the best opportunities. If you ask her, she'll tell you that from 1918 to today, you must grow, change, and always stay true to your values.
 Overseeing the Product, Tour Management, IT, Marketing, and People & Culture teams, she still finds time to travel. After a lifetime of exploration, New Zealand remains her #1 recommendation and favorite destination. And she did a bungee jump there in 2005 because… "when in Queenstown." And now, she's brought her love of travel to a new generation. She loves exploring the world with her husband and three children and believes the best gift is family travel memories. She hasn't been to Antarctica yet, but it's on her list.
We covered a lot of ground in this interview, but here are some of the highlights!
Collette celebrates 105 years!

What is the power of travel?

How the guest experience is the most essential part of the Collette business.

The importance of product design. What does this mean exactly? How is a tour created?

Why are the tour guides one of the most impactful aspects of a tour?

The beauty and splendor of Iceland!

Jaclyn's Finland adventures

Details of my upcoming Safari with Collette (Can't wait!)
2023 is shaping up to be one of our most amazing travel years ever! I am so excited to share it all with you. Where will you be going? I would love to hear about it. Please email me at suzannestavert@me.com – Maybe you have an idea for an upcoming episode?
Check out the links below!
Episode Topics: adventure travel, Culinary travel, food, France, Italy, responsible travel, Small group tours for women, small group travel, Travel, wine
"Travel is the best educator"
— Jaclyn Leibl-Cote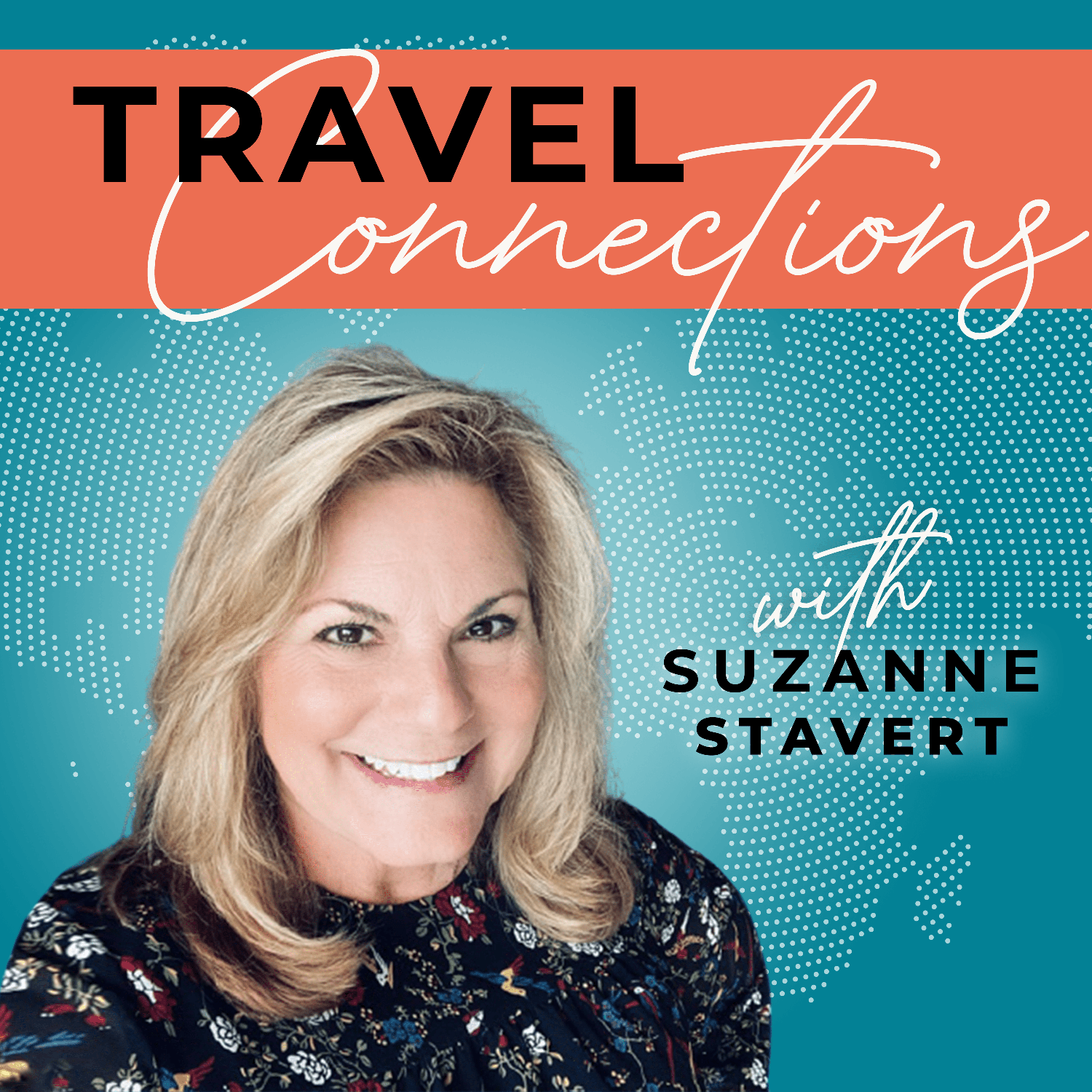 Please consider leaving a review!
If you are a fan of Travel Connections, would you take a minute to write a review where you listen to podcasts? Please share it with your friends too! Thank you.

Subscribe to get the latest episodes delivered to your inbox.
By subscribing, you agree to receive emails and updates from Adventures of Empty Nesters. You can unsubscribe at any time.