Mixing business with adventure is so gratifying, not to mention, super fun! In addition to writing Adventures of Empty Nesters, I represent a health company called Touchstone Essentials. I was traveling to Raleigh, North Carolina for our Second Annual Conference and ironically, my husband had business in Raleigh as well! This almost never happens, so we had a 2 for 1 special business trip with a side of adventure!
During the day, I spent my time learning valuable information about health and wellness at the conference, and Craig focused on his work obligations. However, we still have to eat don't we? Raleigh is an awesome "foodie" town and a great place to find food for the soul. The kind of food you don't easily forget and want to come back to again and again. It is a relatively small, urban city, so we were able to walk to most of the restaurants we wanted to go to from our hotel in the downtown area.  At the suggestion of our dear "Almost Empty Nester" friends who live in Raleigh, we were given a fairly lengthy list with many types of food and libations to choose from. It was definitely a difficult decision!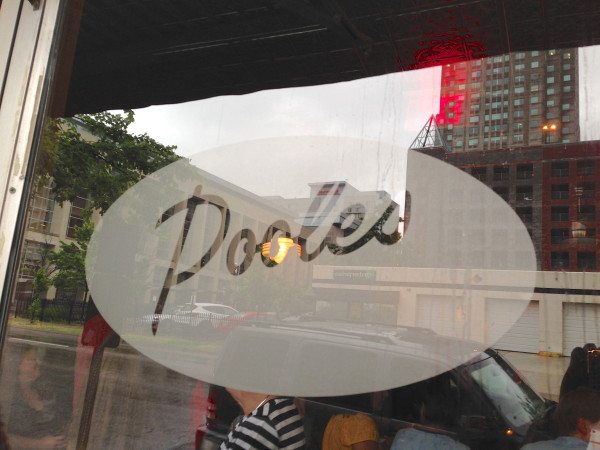 What I admired most about the restaurants we experienced in Raleigh is how genuine and unprententious they were, yet the flavors were sophisticated and out of this world. Ashley Christensen is a red hot chef in Raleigh and has just been awarded the 2014 James Beard Award for Best Chef: Southeast. On a very wet and rainy evening we only walked just one block to Poole's Downtown Diner. The vibe is super friendly and since they don't take reservations, it is usually always packed with hungry customers. I don't mind the wait, because you just plan for the time, talk with friends and enjoy some ridiculously creative cocktails as you wait for your table.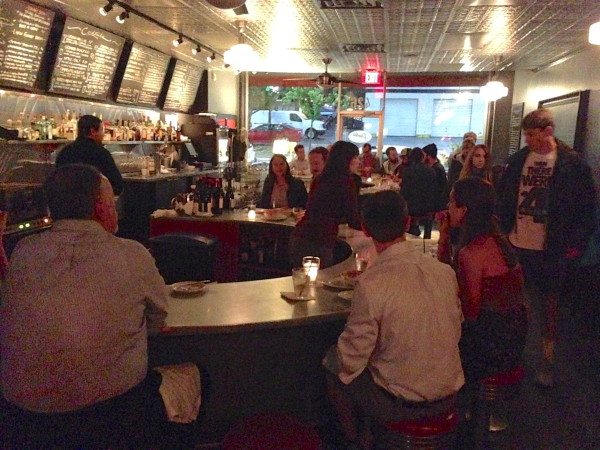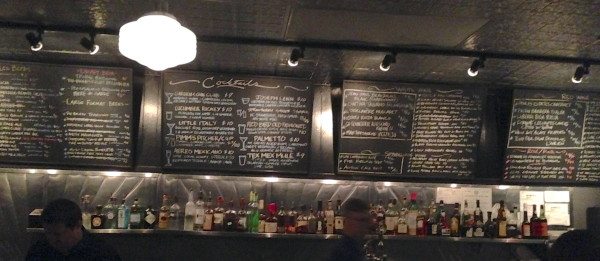 Creatively written on hanging chalkboards, the menu has a Southern flair with a modern edge. Since we live in Southern California, we never eat anything remotely Southern, so we were anxious to participate!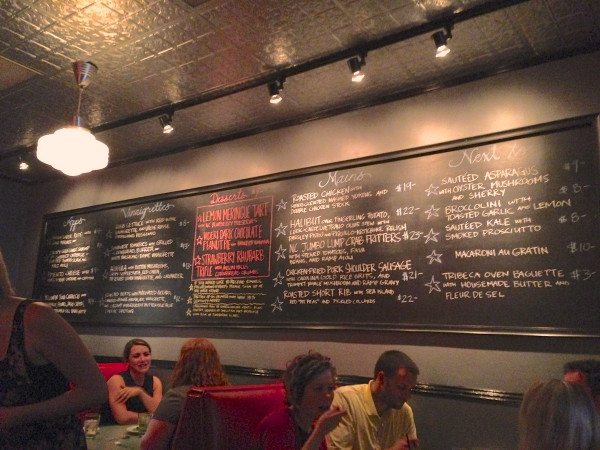 It was so tough to choose that we opted to share two sides and each have an entrée. The "highest" of the highlights for me was the Mac and Cheese side dish (Macaroni Au Gratin). This was honestly the best I have ever tasted. Craig and I consider eating mac and cheese as a rather decadent treat. We like to try it at restaurants that offer it as their signature dish. We have tasted several versions of truffle mac and cheese, lobster mac and cheese and now Poole's. Poole's is hands down the very best we have ever tasted. The chef must combine three or four types of cheese and it comes with a crispy cheddar crust. OMG! It is worth every calorie and gram of fat.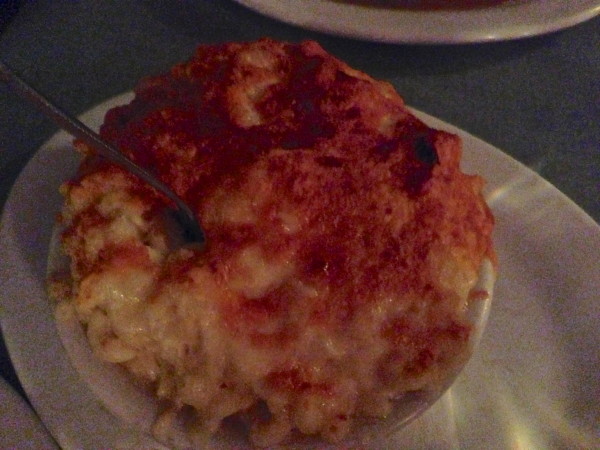 Craig enjoyed his chicken fried pork shoulder sausage with grits…. He was so "un" Southern when he ordered his meal he said: "I would like to have the chicken sausage." The server said: "There is no chicken in the dish, it is CHICKEN FRIED". Oh is that what that means!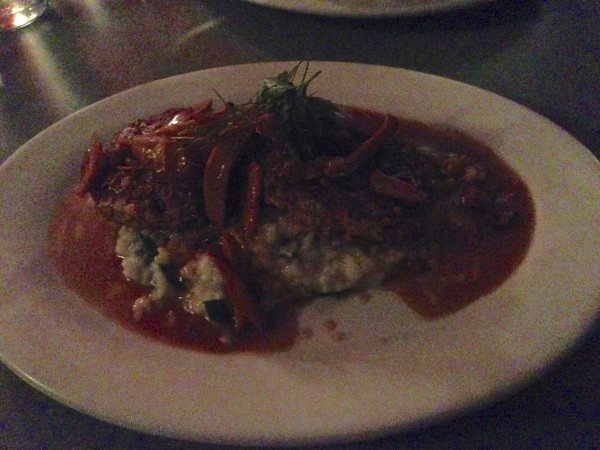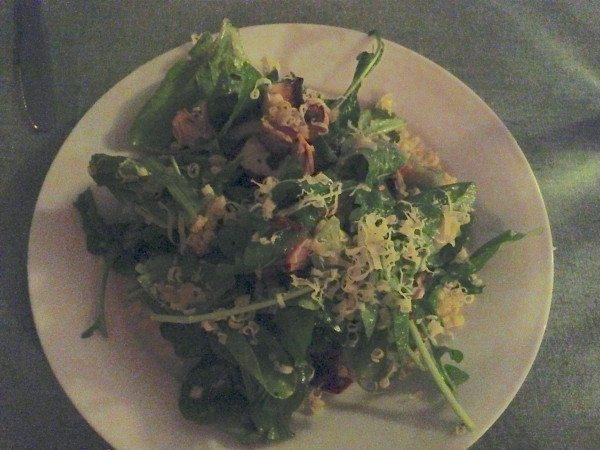 Note: Poole's was fairly dark and taking photos with a flash is a no-no. So these are not my best work, but you get the idea.
Joule
Our number two highlight in Raleigh was Sunday brunch at Joule, which is also owned by Ashley Christensen. She owns Beasley's Chicken & Honey, Chuck's, Fox Liquor Bar, Joule Coffee and has two more restaurants coming soon. At Joule, they make aromatic hand crafted cups of coffee and hand made croissants. Making croissants by hand is extremely labor intensive and they were light and delicious with a slightly sweet almond flavor. We shared a scrumptious almond croissant and homemade yogurt with granola and berries as our Sunday morning breakfast.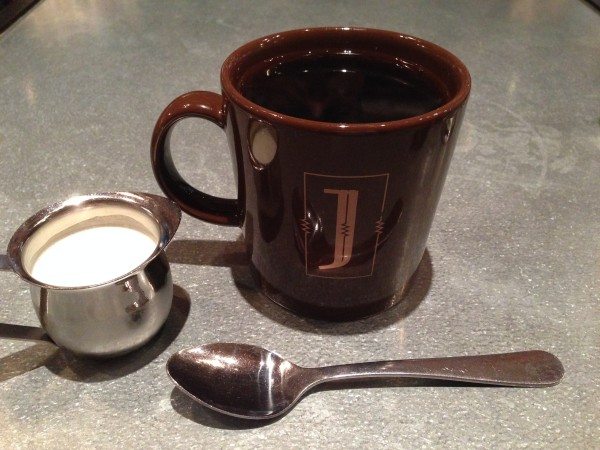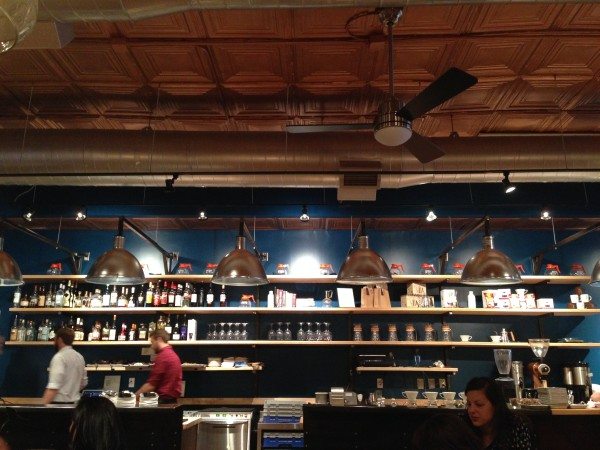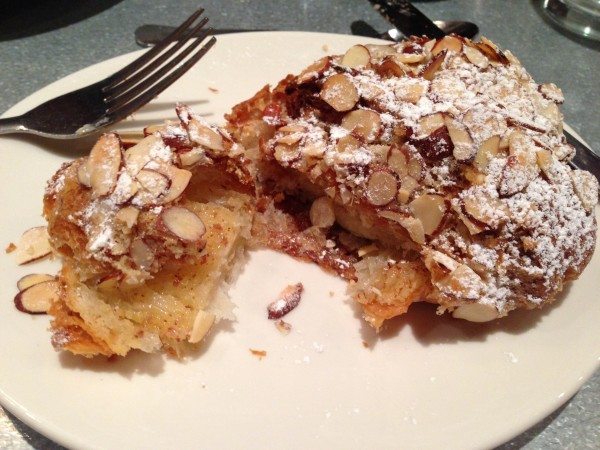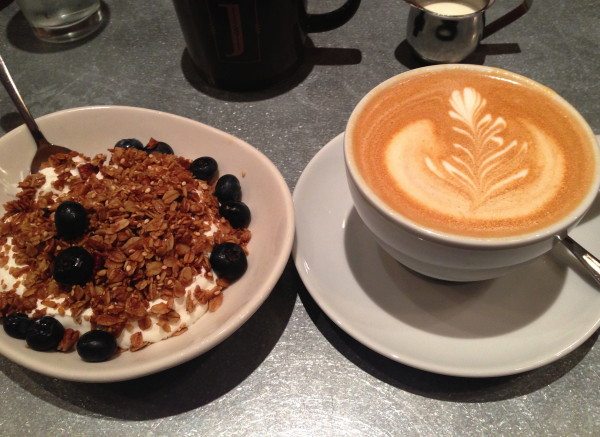 We were in Raleigh a very short time, but these two restaurants are a "Do Not Miss" when visiting Raleigh.
Should I really be eating all of this food? YES!
In actuality, I spend most every week eating healthy food and following good diet practices. But when I am out discovering new restaurants and their creative cuisine, rules go out the window. It's a culinary adventure for goodness sake!  I will arrive home from the trip, get back on the proverbial horse, eat well and exercise. Seriously, do you want me to write about  eating roasted broccoli, going to the gym and how many miles I walk the dog? Or course not, I save the just interesting stories to share with you!
Life is about balance – We should design and live an extraordinary life. Don't you think?
Have you tried a new and fabulous restaurant lately? We would love to hear about it!