Returning Guest Adventurer Christina, created her own adventure and went looking for new clothes, at a reasonable price in New York City. That is not easy to do!  Eureka! She found a darling shop and made some adorable purchases. Thanks for doing the legwork for us Christina!
Designer Fashion on a Budget in New York City
My daughter went to college in New York City and now resides there permanently. I like to think of it as semi-permanent but that's the mom in me who lives in California and loves spending time with her daughter, which is woefully infrequent. My business trips are primarily on the west coast but when I had an opportunity to meet with a customer in New York City in February, I was planning time with my daughter immediately.
Ironically, this story is about an amazing discovery while my daughter was at work. I had some down time and even though I've been to NYC many times, I love visiting, going to favorite places and inevitably I stumble upon something new. This particular day was a gorgeous, sunny, cold winter day. It had been snowing the previous day and while snow doesn't ever last long on the city streets, Central Park was spectacular. After an exhilarating walk through the south end of the park, I began wondering if it was possible to find a boutique, indigenous to the city that would have clothes in my price range. Ha! In my mind I really felt it was more likely to run into Paul McCartney on the street and have him ask me to sing a duet with him but I had some extra time so I humored myself.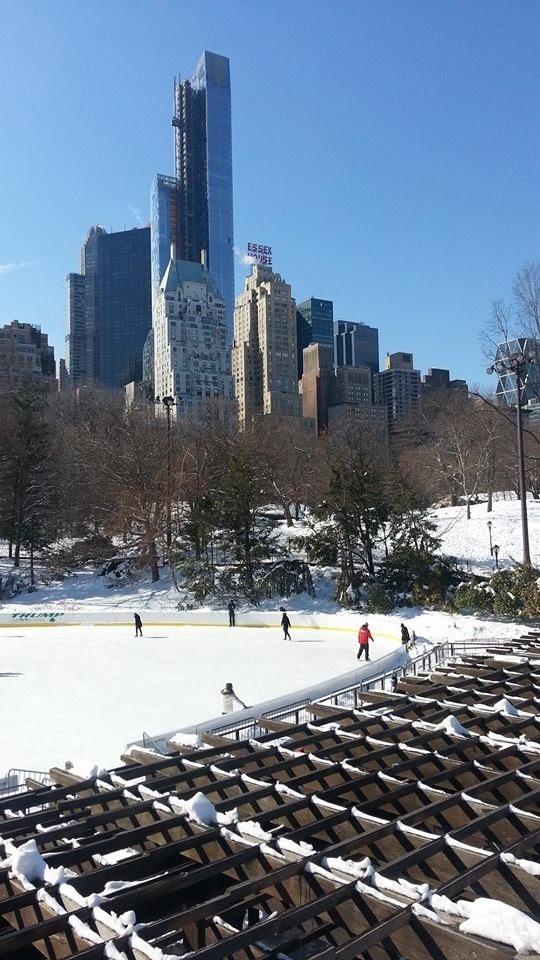 My goal was to find an interesting, non-chain clothing shop. As I seem to do more and more often, I turned to Yelp for help which directed me to FAB208NYC. The shop grabs your attention immediately with hot pink trim around the door and window. In less than two minutes, I found several things that would be perfect for work. The price tag was friendly! The gentleman running the shop turned out to be Alan, one half of their Smith & Smith label. Yes, their clothes are designed and made right in NYC! Alan was so amazing, helpful and unpretentious. I wound up buying two cute dresses, one for $90 and one for $110. Seriously. They were not on sale. The dresses were both folded and put in a FAB208NYC bag, which I threw in my luggage, planning to press them when I got home. When I got home, the dresses were perfect! The fabric did not wrinkle at all on either dress!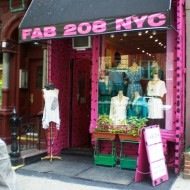 I strongly recommend a trip to FAB208NYC if you are in NYC. Alan and his wife Jo run the shop along with designing, making or embellishing the items in their shop. In addition to business clothes, they also have a bunch of casual, edgy options. I found out later Jo and Alan are also dog lovers who are active with adoption and rescue organizations in their community. What a great couple! They and their clothes are easy to love. ♥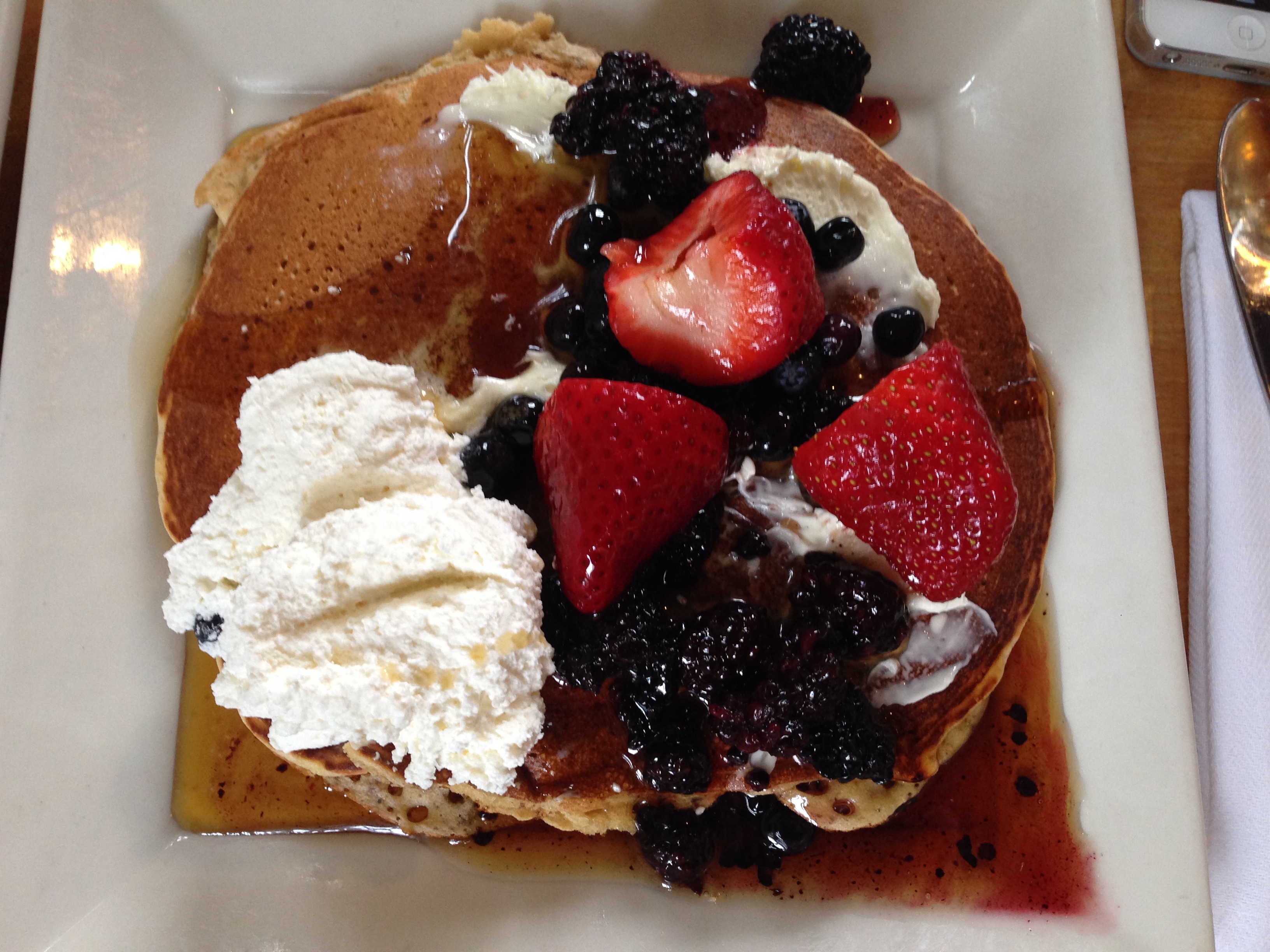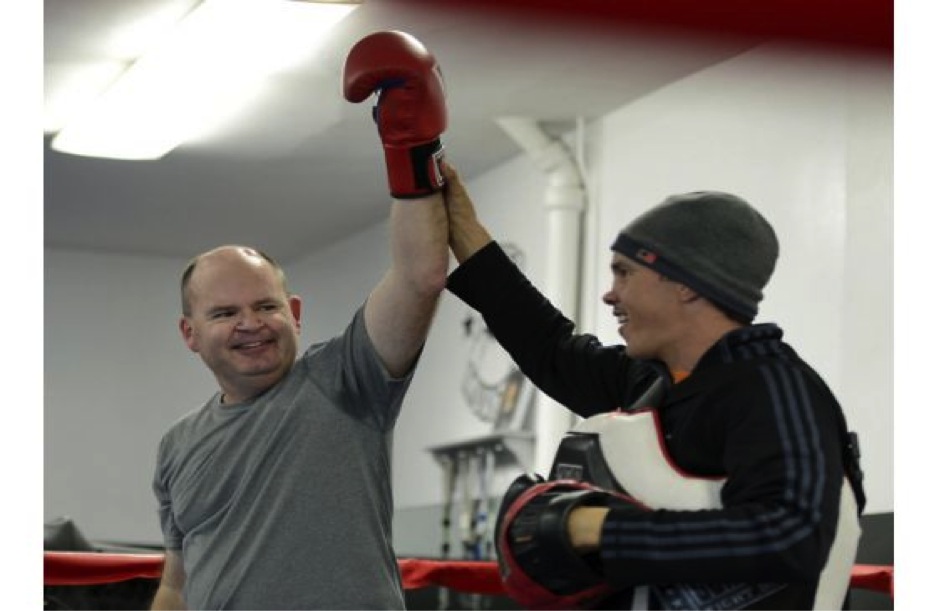 Here is Christina in her fashionable, yet reasonably priced dress!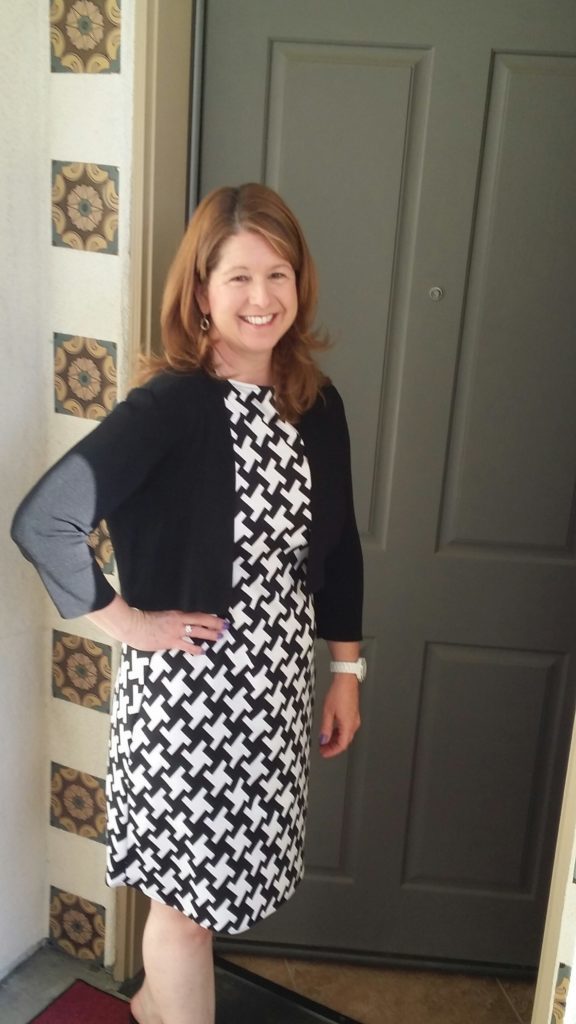 Have you been somewhere lately and found a bargain? Let us know!
If you would like to receive these posts directly to your email, type in your email address in the box in the upper right hand corner. Your email is safe with me!