Another Guest Adventurer post from Christina! She finds the most fun and delicious places to visit! Christina can do the detective work for us! I can't wait to go to this delightful cafe! Have you been?
Adventures in your own backyard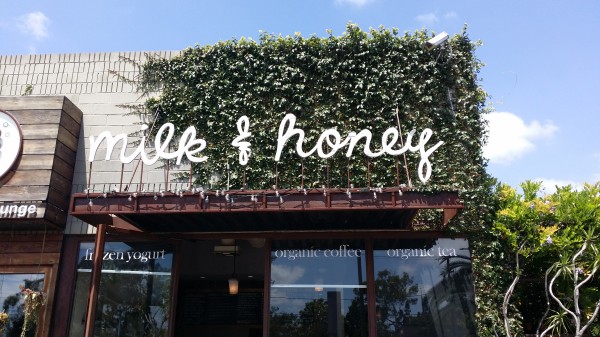 Sometimes the best adventures can be found in your own backyard. Such is the case with Milk & Honey in Costa Mesa. I work in nearby Irvine and while trying to find an alternate way back to my office at lunchtime, I passed by a little mini mall called The Camp and saw Milk & Honey anchored at one end. I was able to see on the glass store front the magic words "organic tea" and was immediately intrigued. Good tea is one of my favorite things. I did some research (Yelp) and found that Milk & Honey is wildly popular and many of the reviews lovingly bespoke of a signature item: Lavender Tea Latte. Ooooh! That sounded good!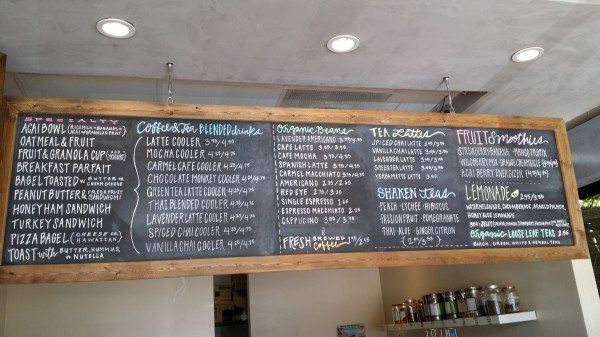 Of course I worked a visit into my schedule over the next couple of days and Milk & Honey exceeded my expectations. It was a warm day so I got the Lavender Latte Cooler, which is ice blended. It's a delightful cool-off for a summer day. It's like an adult vanilla milkshake, minus the ice cream, with a hint of lavender. There are so many things here I'd like to try but I keep going back to my favorite. They also have a number of gluten-free baked goodies (the pumpkin bread is outstanding), some sandwiches, fruit bowls and smoothies as well as organic coffee drinks and loose leaf tea.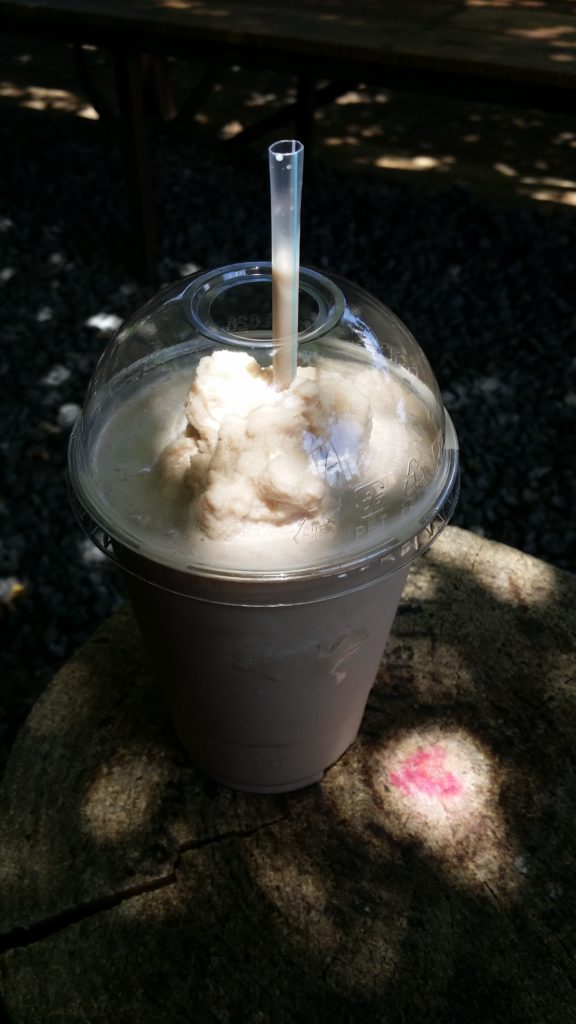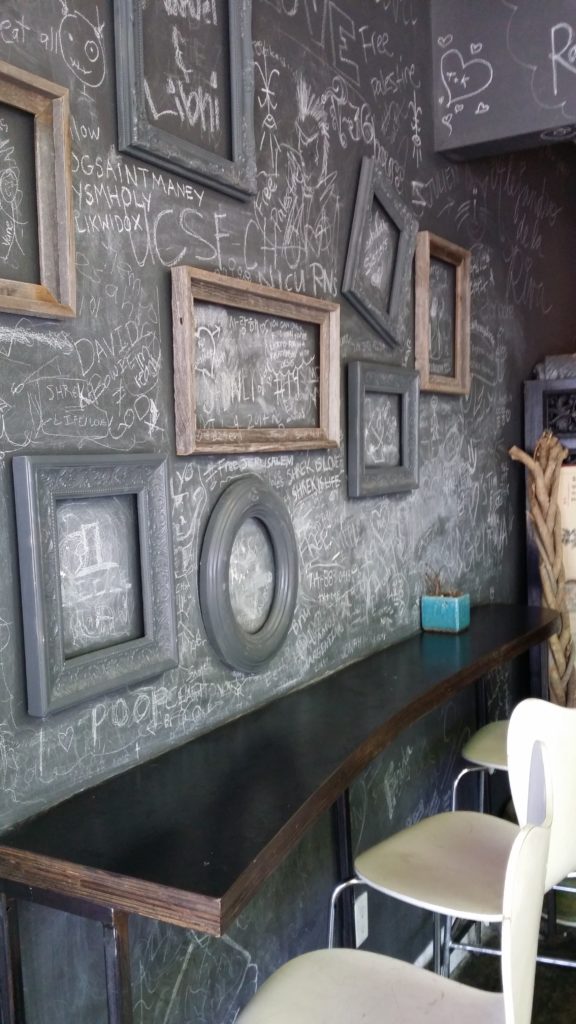 There are other things about Milk & Honey that make me want to return often. It is a tiny place but has a great vibe and a relaxing, inviting zen-like outdoor seating area. Even the parking lot is fun! Each space has a different word or phrase. On a recent day, I got "simplify." It's like a fortune cookie parking lot! The Camp gets crowded and parking can be a challenge (try the back lot as the lot in front is almost always full) but it's definitely worth the effort. I encourage you to take an occasional alternate route and keep your eyes open for a potential new adventure!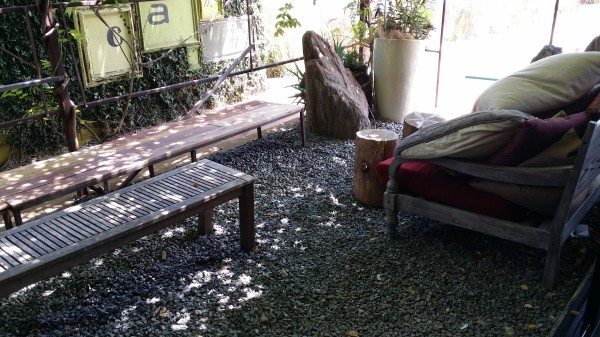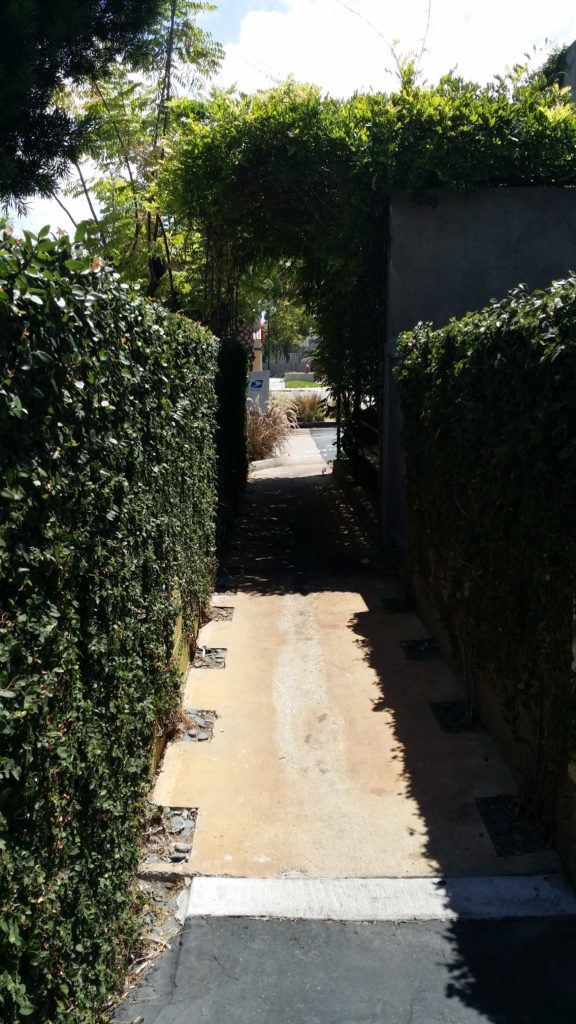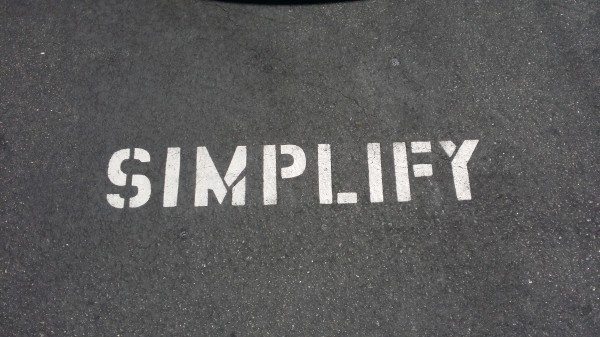 I plan to visit Milk & Honey this weekend.  Do you have a favorite spot like this? We would love to hear about it!
Suzanne