What better way to spend an afternoon than to take a walking food tour in San Francisco!
Once again Craig and I were traveling to San Francisco for business (him) and for(me – more news later). Now that I am a full fledged blogger, I need to use my time more effectively when I travel. I knew we had plans to travel to San Francisco and I wanted to include a walking food tour of some kind. I did some investigative googling and I came upon a unique tour of the Mission District that intrigued me immediately.
Introducing… Chris Milano, the engaging and delightful founder and guide of Foodie Adventures. You would think he named the company for me! No one loves a foodie adventure more than I do!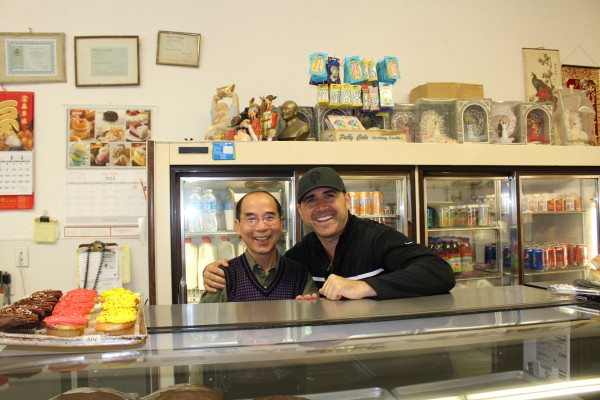 With his exuberant personality and great big heart, Chris took us on a journey through the east side (the less trendy part) of the Mission District in San Francisco for just about 4 hours. He shared the interesting history and rich culture of the area as well as introducing us to the delicious hispanic food.
The best way to show you the incredible food we sampled and the beautiful sights we enjoyed, is to share my colorful photos with you.
First Stop of the walking food tour adventure – La Panaderia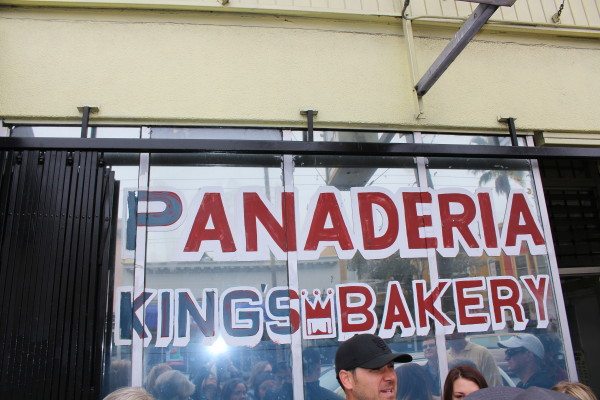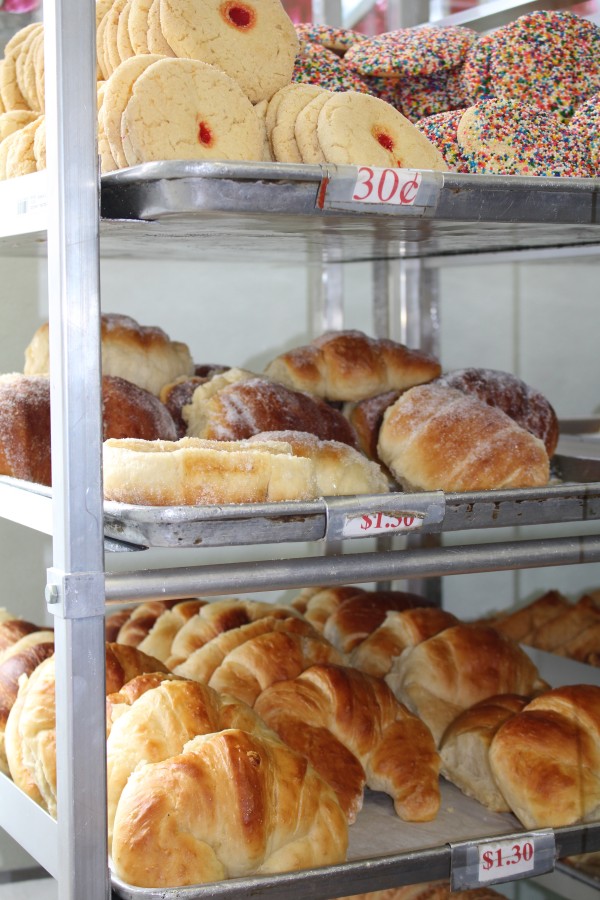 The Spanish Panaderia or in English, a bakery, is owned by Sam King and it is the most popular panaderia in the Mission District. Ironically, Sam is not hispanic, but Chinese. He learned to bake the most delicious bread, rolls, cakes and confections, but he is famous for the coconut rolls. They are a soft, golden, buttery pillow with a surprising bite of sugary, coconut, goodness in the middle. Divine.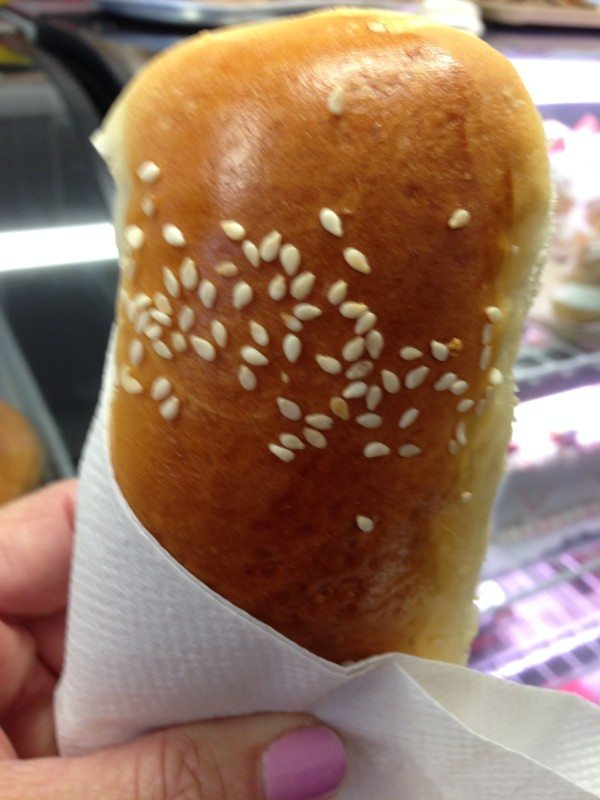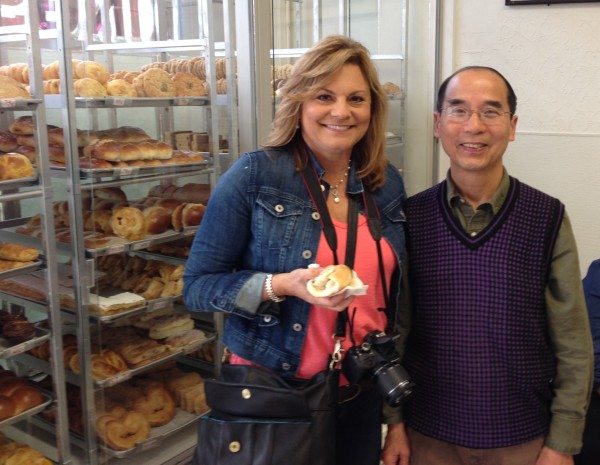 Our stop at the meat market~
We made a stop at Sal's butcher shop, La Gallinita. I am not a meat eater, but as a cook and student of the industry, I always want to learn everything that I can. Sal shared with us his stories of the meat industry and how to break down (cut up) an animal. Yikes… This is not for our vegan readers! Nevertheless, Sal was charming and so generous with his smile and his time with all of us. He patiently answered all of our questions and offered the group two kinds of delicious beef tacos in hand made tortillas. Customers come from everywhere to just purchase the aromatic tortillas and they sell out of them every day!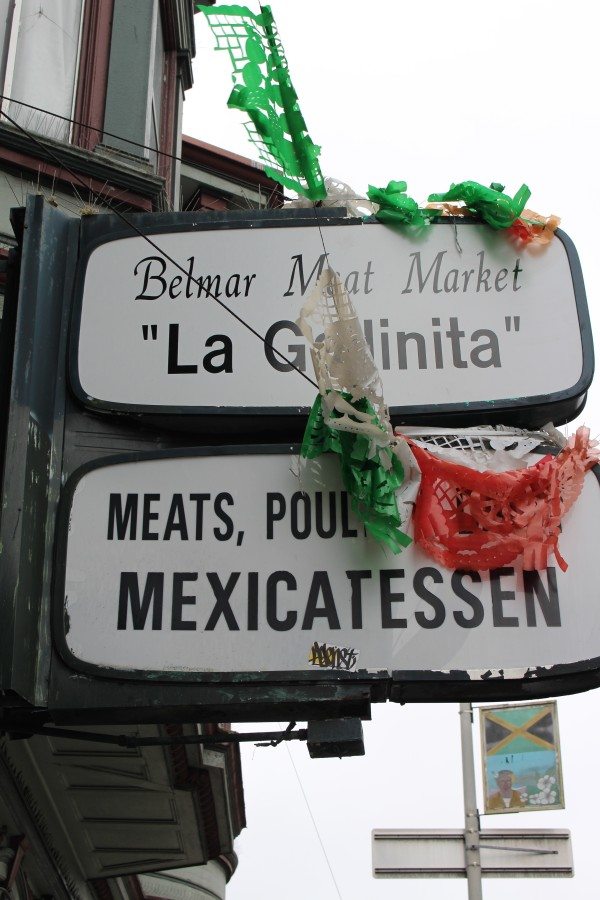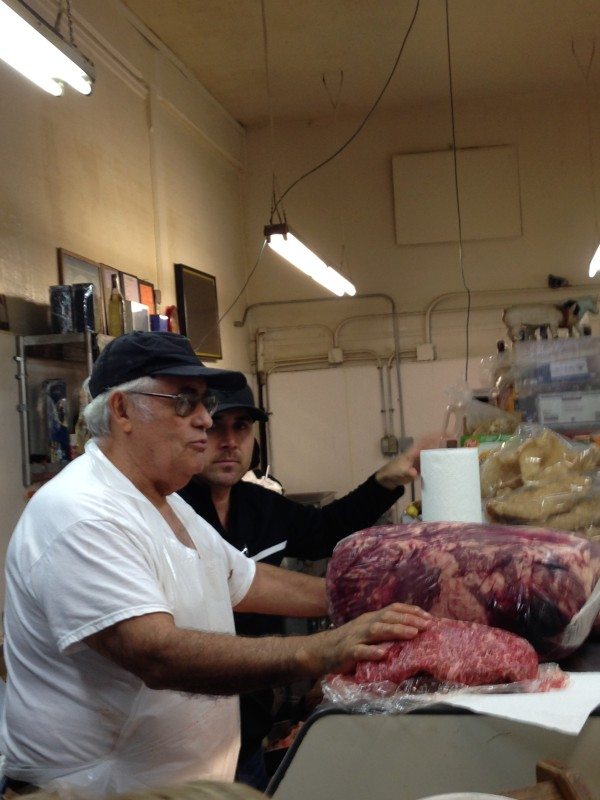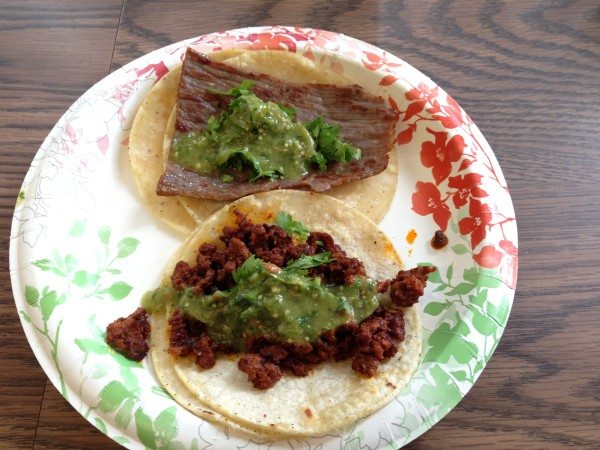 Yes, I am already full, but we have a few more stops to go…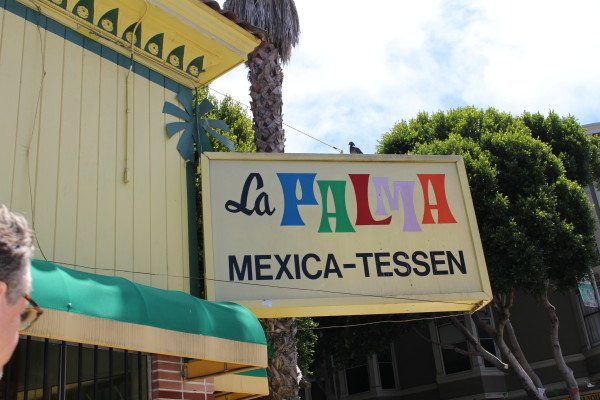 We stopped at the very popular La Palma Mexica-tessen, that is family owned and operated by the gentleman in the cowboy hat. His name is Paco, aka"El Jefe!"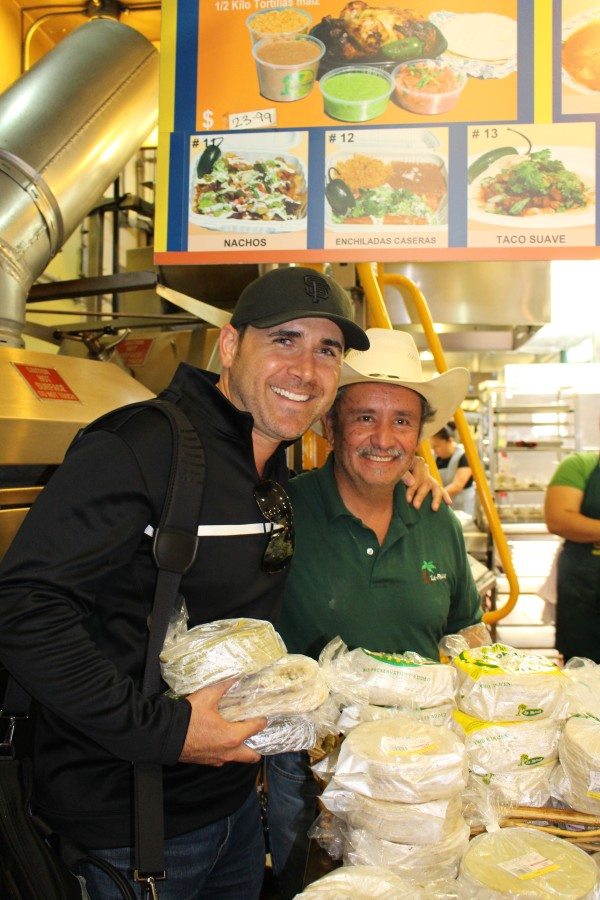 We were introduced to the "huarache". A flat, bean filled, tortilla, shaped like the huarache sandal. They are topped with queso fresco (fresh cheese) and tomatillo sauce. In addition to the delicious hand prepared food, La Palma is famous for their masa. Masa is the dough made from corn used to make tamales. Tamales are a traditional Christmas holiday dish and it is not uncommon to see families carry off one hundred pounds of masa at a time! No, I am not kidding! I loved the family atmosphere, generosity of spirit and outrageously delicious huaraches. I brought home a pound of them in my suitcase!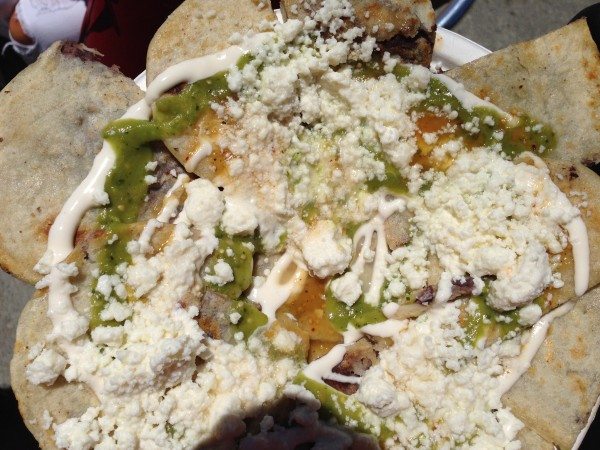 The visually stunning – Balmy Alley
In between our food stops, we were treated to a walking tour of the beautiful, historic and inspirational Balmy Alley. Balmy Alley is home to the most concentrated collection of murals in the city of San Francisco. It is located in the south central portion of the Inner Mission District between 24th Street and Garfield Square. The murals began in the mid-eighties as an expression of artists' outrage over human rights and political abuses in Central America. The colorful murals depict a myriad of styles and the subjects vary from human rights and local community struggles, to Michael Jackson.  I could devote a post just to Balmy Alley and this incredible art which is located on just one block of the city!
Here are just a few of my favorites…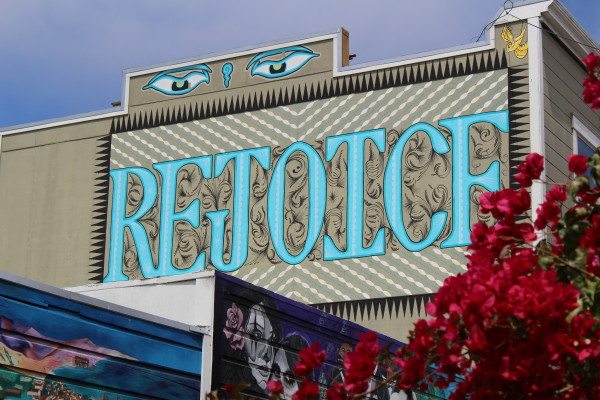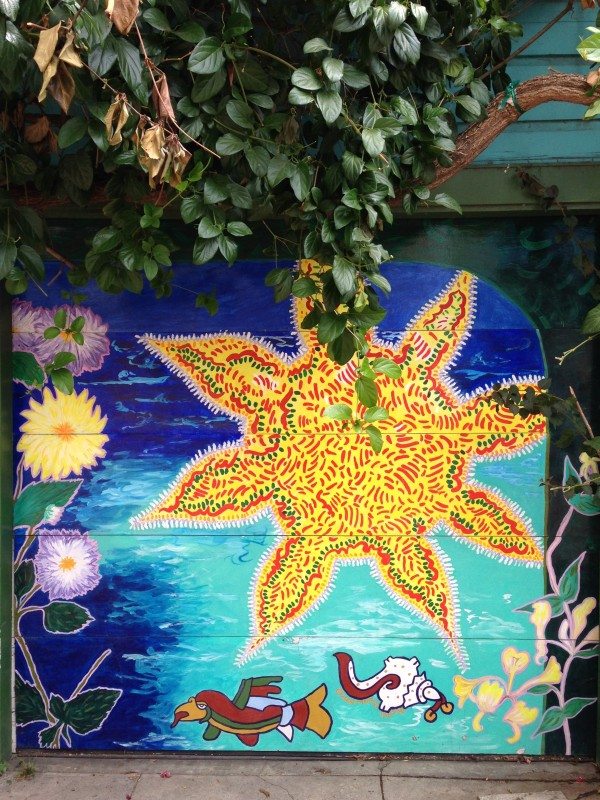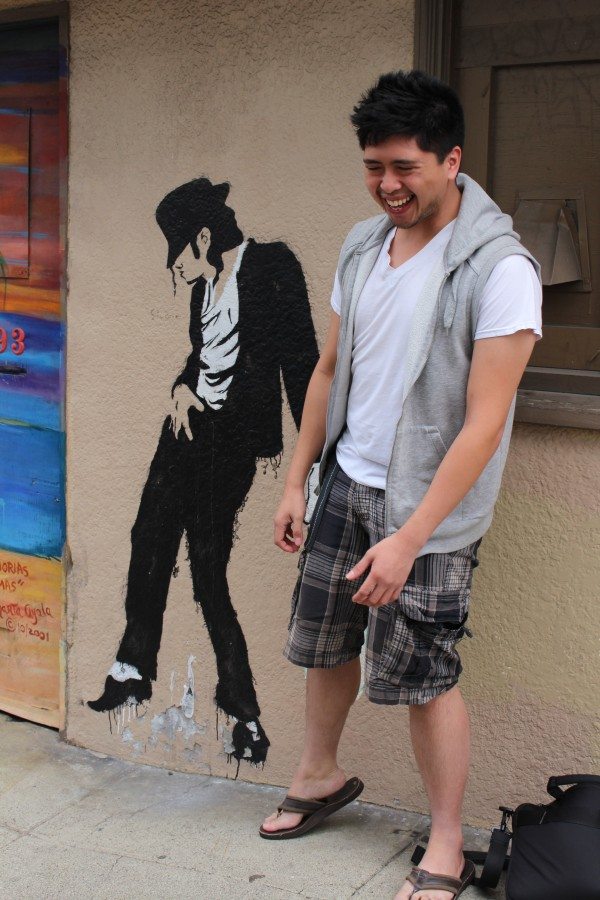 This young man was part of our group and was talked into grabbing his crotch like Michael Jackson did. It was pretty funny. (He had just finished when I took the photo)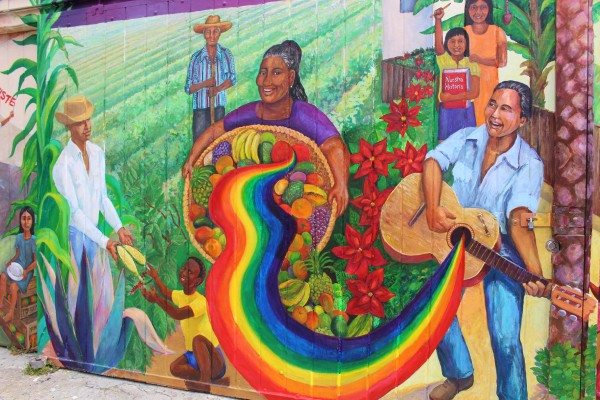 One more stop for tacos at the awesome El Farolito!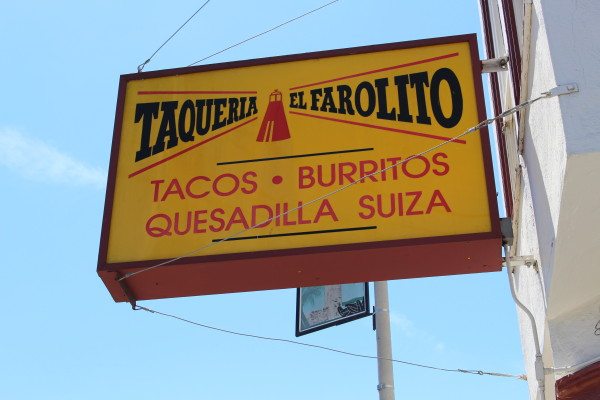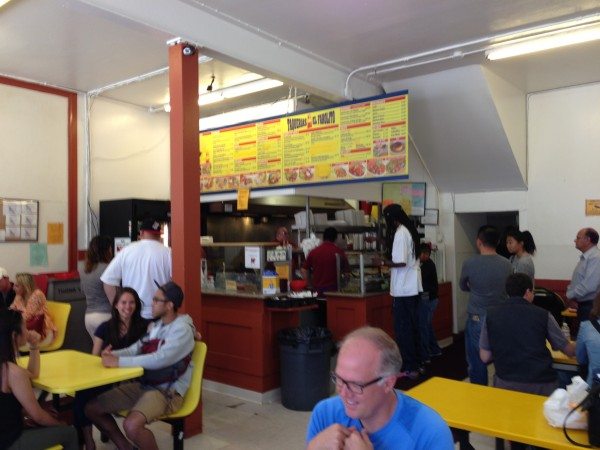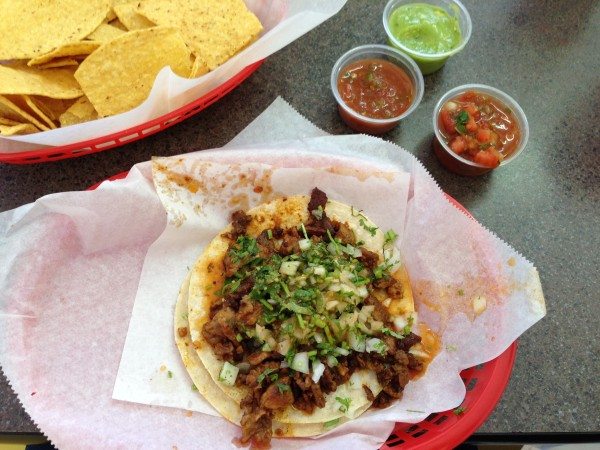 And last but not least…Guava Bomba (bomb)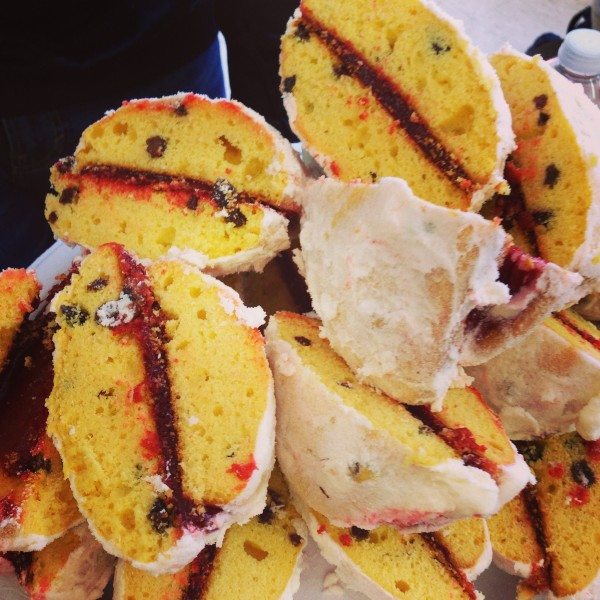 After a day with Chris Milano from Foodie Adventures, I can't wait to sign up for his other two tours: Chinatown and North Beach & Chinatown.
Additionally, I asked a few of my talented travel blogger friends to send me their posts about travel to San Francisco. Take a few minutes to visit these sites and enjoy these posts:  "Ride the Ducks San Francisco Style" and 4th Annual Weekly Dish Event – San Francisco from thismamacancook.net and "San Francisco: A Union Square Cocktail Tour" and "Eight Great Breakfast Spots Around Union Square" from Berkeley and Beyond.com
There are usually walking tours in every major city and you can likely find them in other tourist spots as well. I loved strolling through an area of San Francisco that I do not frequent, while learning about the culture, and eating the delicious food that I would never have found on my own.  I highly recommend Foodie Adventures in San Francisco for your next trip there. Make sure you book in advance, these tours are popular and rightly so!
Our group!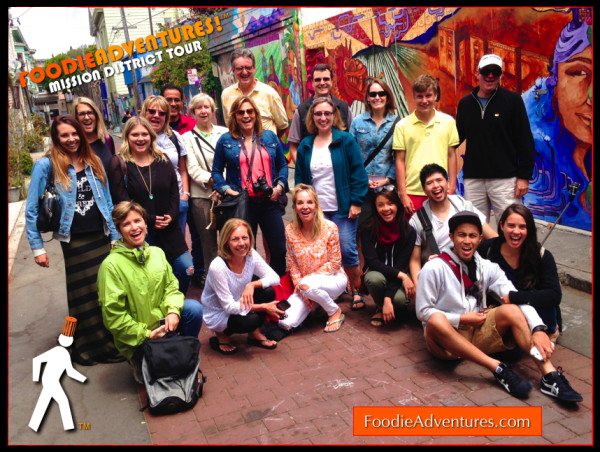 Have you been on any walking food tours recently?
Suzanne