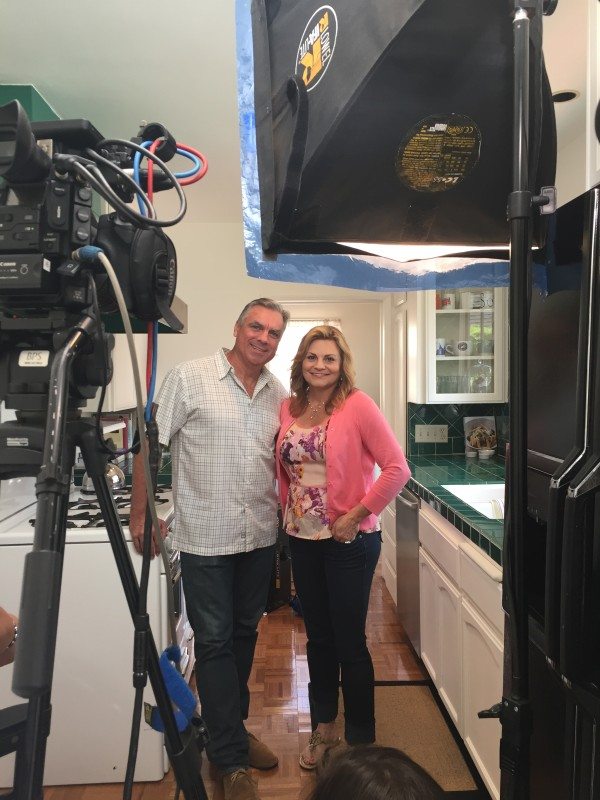 Great news! The infomercial for The Perfect Cooker is now playing on television in many markets across the country!**
Here's a little background…
Back in July, I was contacted by a Toronto production company to see if I was interested in testing and working with a product that would be a great fit with the lifestyle of an empty nester. As you may know, my motto is to say "Yes" and then figure out the rest. So I was definitely game for this new adventure.
Craig and I experimented with the prototype and we achieved some great results. Now it is no longer TOP SECRET, so I can tell you all about it! The product is a small kitchen appliance called The Perfect Cooker.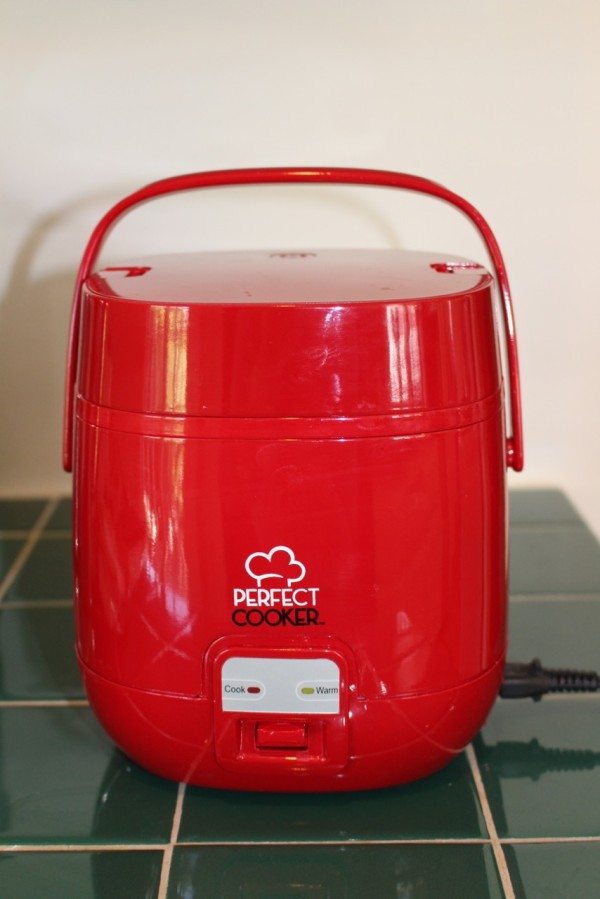 As you may recall, Craig and I have downsized from a larger home to a much smaller "fixer-upper". Our 1937 Spanish Colonial home needed a great deal of work and was not in the least bit fashionable. Complete with hideous aqua-green dining room wallpaper,1980's forest green ceramic kitchen tile, a 1950's gas stove and equally embarrassing peacock wallpaper, we agreed to film the infomercial in our home!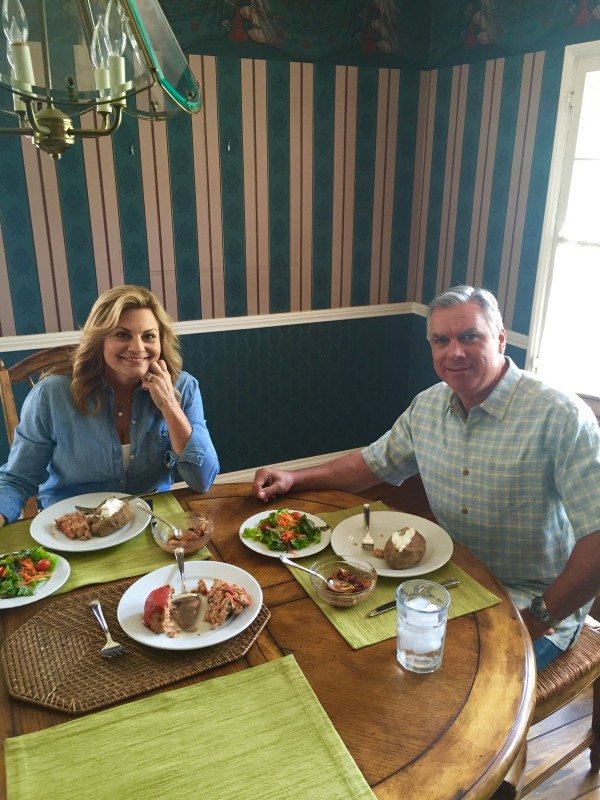 Our testimony would be more authentic and sincere if we were in our personal environment. However, this is not how we usually live! The funny part is that the producer and crew loved the house and thought it was a perfect scene for our part in the video.
Lots of equipment, a photographer, sound, make up, editor and producer walked in the front door of our tiny Pasadena house. We sent Rocco to doggy day camp because the chaos would have made him nervous and confused. The experience was quite intimidating, but we certainly enjoyed the challenge!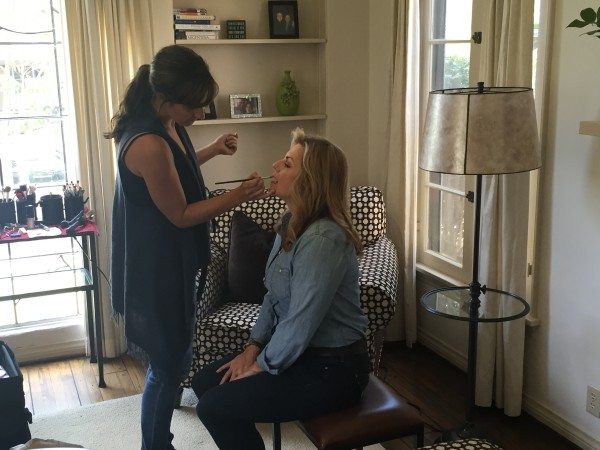 Craig even participated…he was such a trooper. In between his own conference calls he filmed a duo testimonial with me and did a great job. Honestly it was quite a circus, but the crew was so nice and patient with us that we felt like professionals. The amount of equipment that was necessary to film our little part was incredible. We had lots of fun and would do it again in a minute.
**The next time the infomercial will be aired is tomorrow morning, Sunday January 10th at 10:30 am on Ch. 77 on Direct TV. It airs on other channels and times as well, I just don't know exactly. It usually plays on the New Product channel.
Thank you for the enthusiastic emails and phone calls asking about the product. I think it is a really great small appliance for cooking smaller portions.
Here are my personal recipes that I used for filming the infomercial.
The Perfect Turkey Chili
1/2 pound ground turkey*
2 T diced red pepper
2 T diced onion
1 T chili powder
1/2 can diced tomatoes with juices
1/2 kidney chili beans with juices
Spoon all of the ingredients into the metal teflon cooking bowl. Stir slightly. Put on the lid. Push the button to Cook. Come back in 30 minutes and take off the lid. Stir. Add salt and pepper and top with grated cheddar cheese.
* I used ground turkey, but you could use ground beef as well.
---
The Perfect Turkey Meatloaf
In a mixing bowl combine:
1 pound ground turkey
1/2 can tomato sauce
1/4 c bread crumbs
2 T grated carrots
1/2 c torn fresh spinach leaves
Dash salt and pepper
Mix all by hand in a mixing bowl. Transfer to the Perfect Cooker metal bowl. Put on the lid. Press Cook. Check after about 30 minutes.
The Perfect Cooker will keep the food hot for quite a while even after cooking.
The whole experience was very exciting and quite the adventure.  I look forward to testing more products in the future!
Please stay in touch!
I hope you will connect with us on Facebook, Instagram, Pinterest and twitter and you can always sign up for posts to come to you via email.