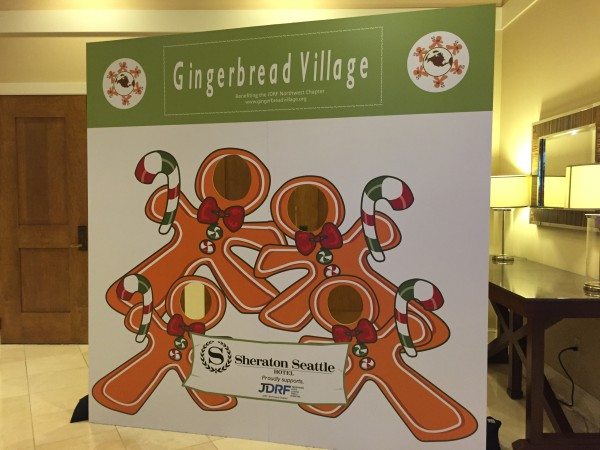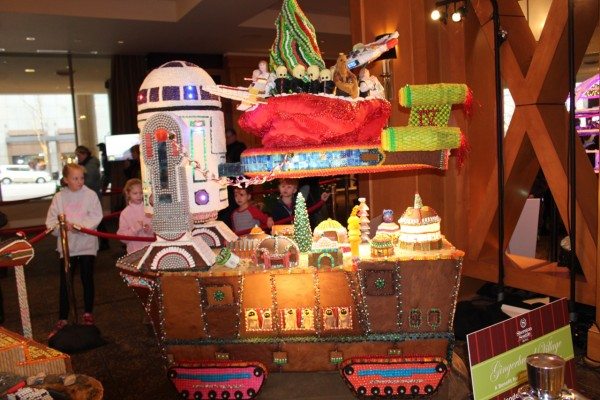 Seattle Star Wars Mania –
Are you part of Star Wars mania? Our kids bought tickets months ago to see the new movie and I bet yours did too. Everywhere you look in social media, fans are dressing the part, acting the part and fully enjoying this Star Wars movie premiere. Here in Seattle we have cocktails named after characters, hashtags galore #maytheforksbewithyou and we even have an entire Gingerbread House display #SEAGingerbreadVillage devoted to Star Wars. Our daughter Alex (SeatownBites.com) always knows exactly what is fun to see and do in Seattle. So at her suggestion, I packed up my camera and dashed over to the Sheraton Seattle Hotel to see this Star Wars Gingerbread Village.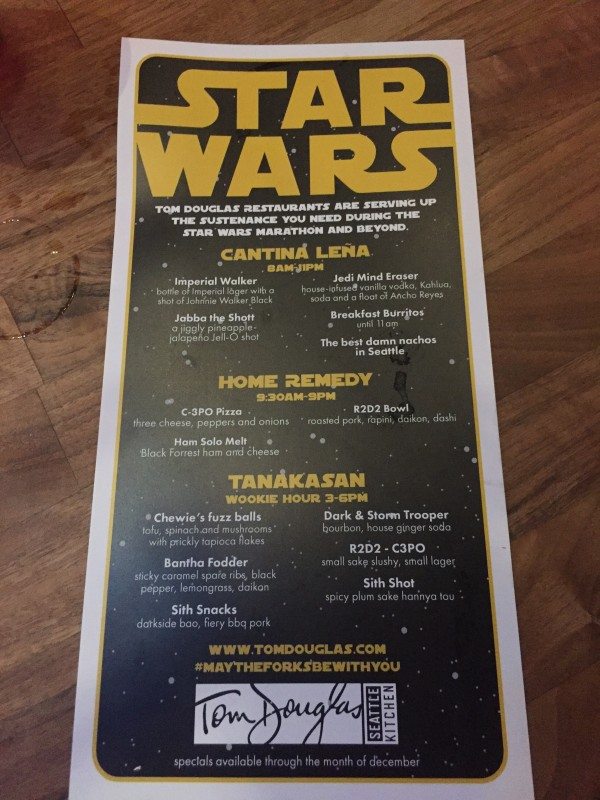 For the past 23 years, the Sheraton Hotel culinary team and top local architecture and construction firms design, bake and delight holiday visitors with larger than life gingerbread designs. With the new release of the movie, The Force Awakens, it was the perfect theme for this year's village.The event is free to the public, with donations benefitting the Juvenile Diabetes Research Foundation.
Episode I: The Phantom Menace
Designed &Created By
MG2  – Chef Joleen Anderson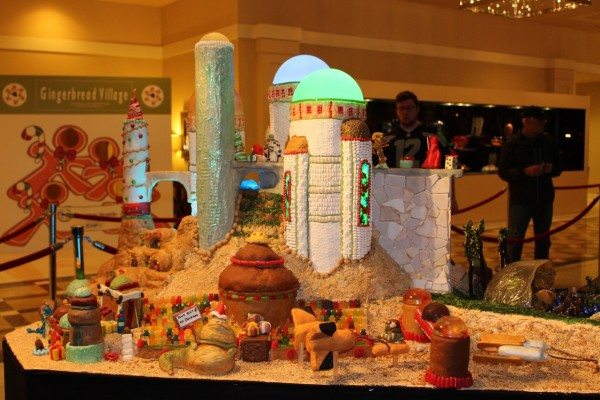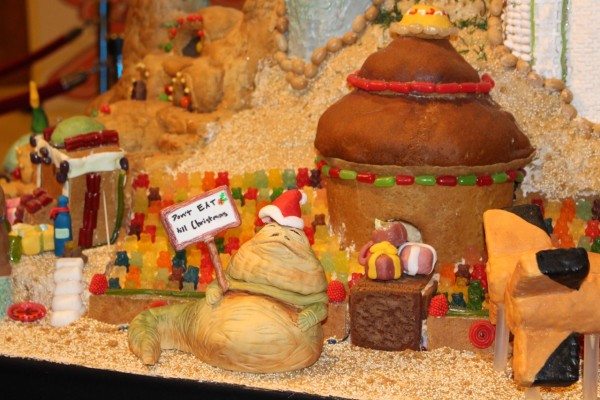 Episode II: Attack of the Clones
Designed & Created By
Bailly & Bailly, Chef John Armstrong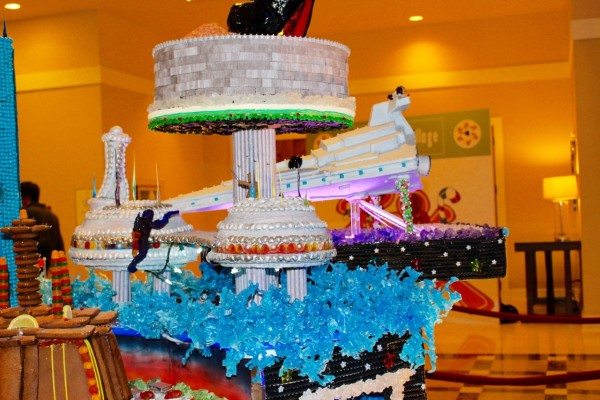 Episode III: Revenge of the Sith
Designed & Created By:
Callison RTKL & Hargis, Chef Lee Baldyga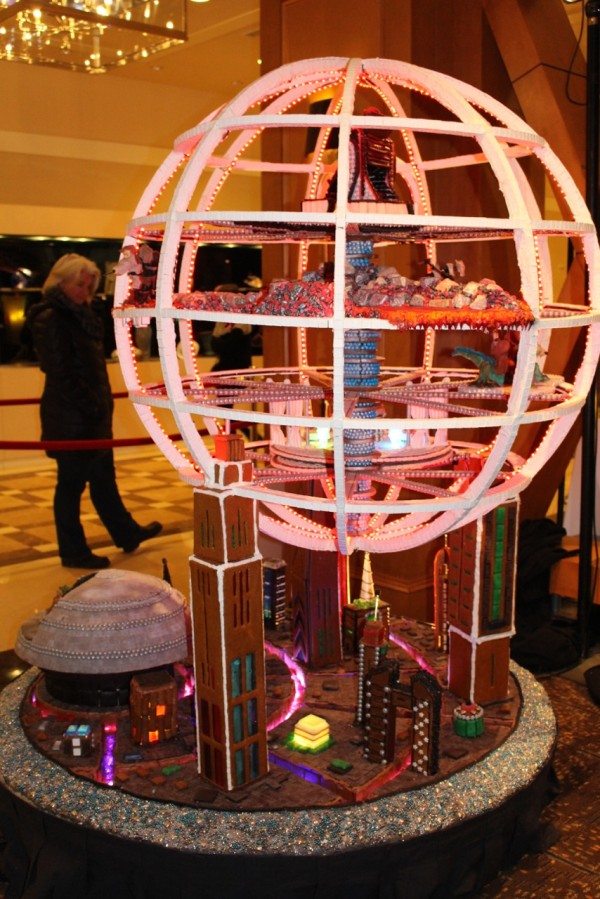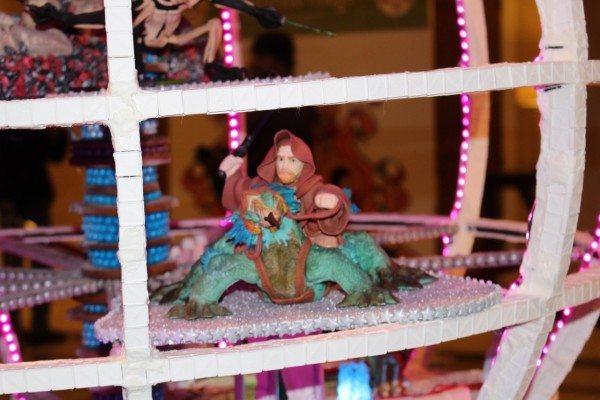 Episode IV: A New Hope
Designed & Created By
4D Architects, Chef Jay Sardeson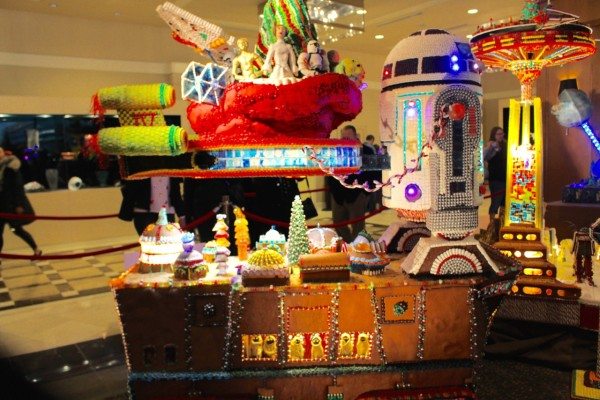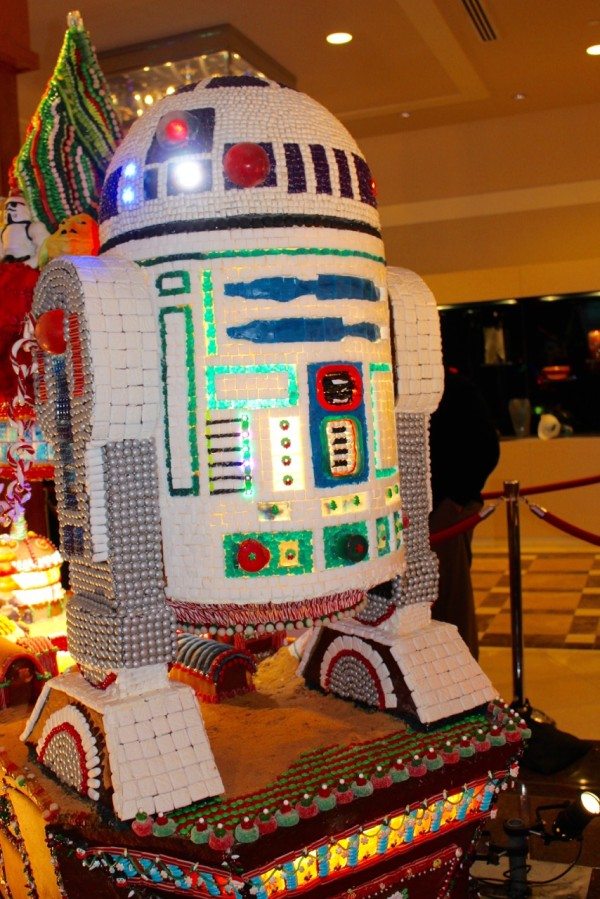 Episode V: The Empire Strikes Back
Designed & Created By
Master Builders Assoc of King & Snohomish
Gelotte Hommas Architecture, Chef Jan Sardeson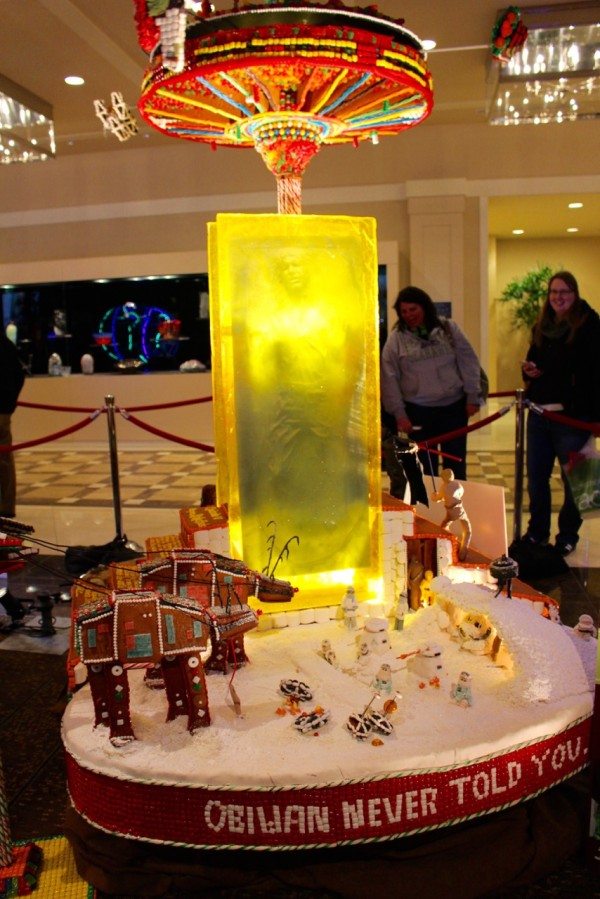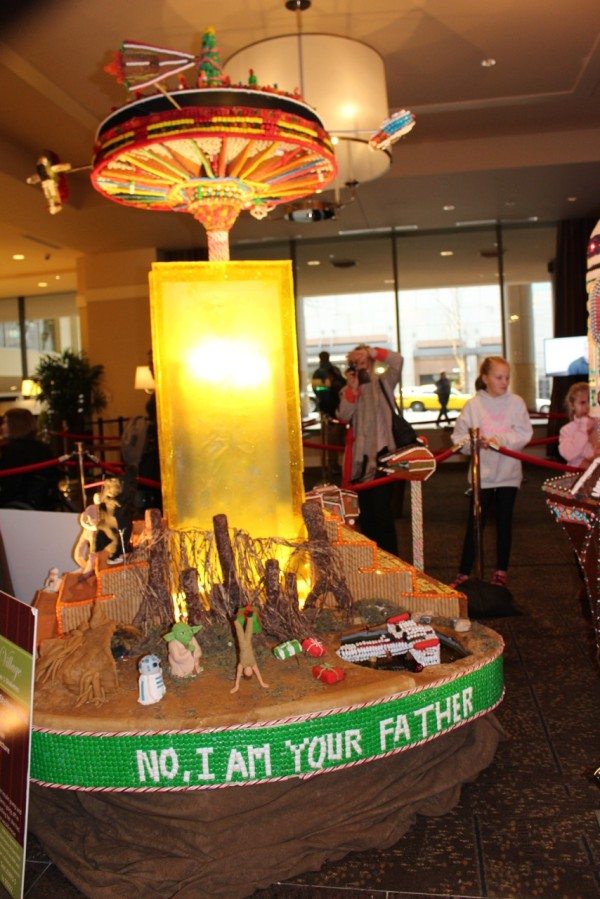 Episode VI: The Return of the Jedi
Designed & Created By
Skanska, Chef David Mestl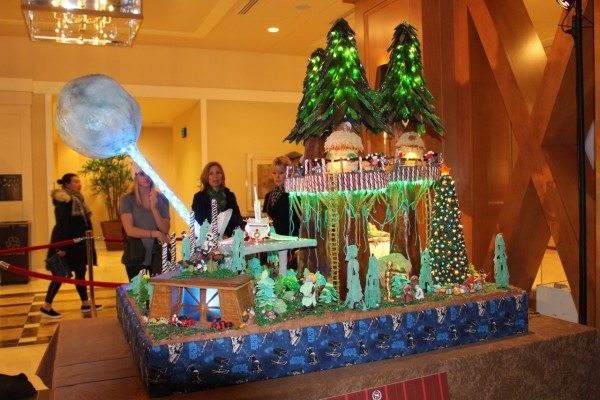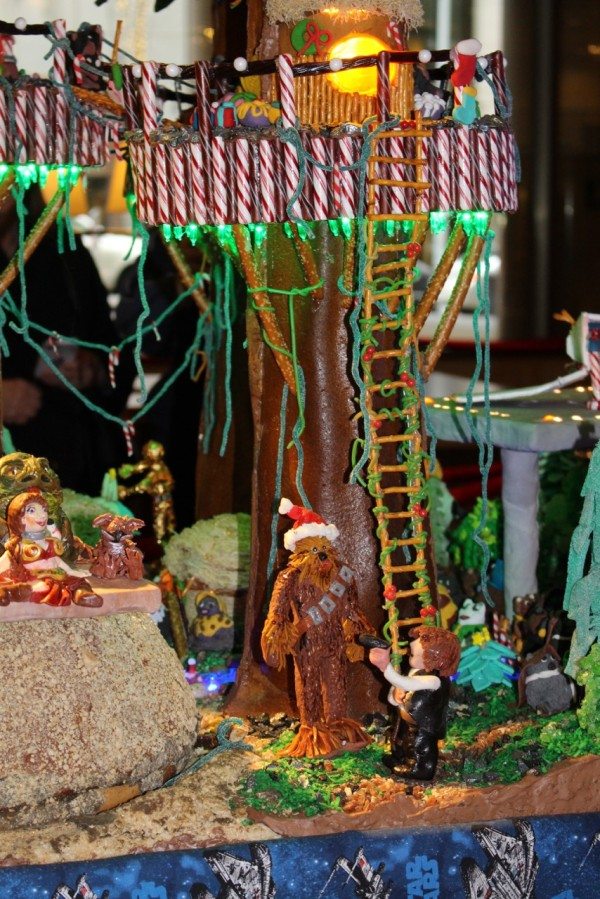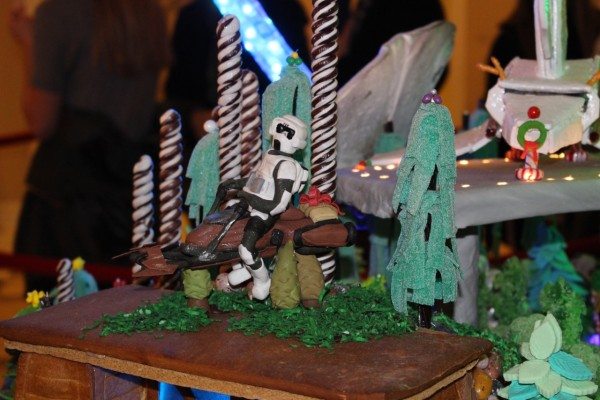 If you would like to contribute to the JDRF:
Go to www.gingerbreadvillage.org
or Text 20222 and enter JDRF5 to donate $5