I am the first to admit that when traveling, I always thought that I preferred to stay in a luxury hotel instead of a condominium. After staying at the Hyatt Residence Club Maui, an outstanding oceanfront property on Kaanapali Beach – I have changed my mind forever.
Lovely Maui~
If you have never been to the island of Maui, please consider putting this destination at the top of your list! It is without a doubt one of the most beautiful, tropical resort destinations in the world. On this recent anniversary trip, we decided to try a few new adventures on an island where we have stayed many times. We visited new restaurants, tried new activities and stayed in a luxury condominium instead of a hotel.
As a savvy traveler who likes her upscale amenities, I never really believed that a condo could compete with the luxurious hotel accommodations that we have been accustomed. I was absolutely wrong. The Hyatt Residence Club Maui surpassed any expectations we could have imagined! Both Craig and I were blown away by the beauty, architectural design, amenities, incredible staff and warm welcome we received at this brand new property.
We were impressed by luxurious design features like elegant bathrooms, granite kitchen countertops, stainless steel appliances and the extra space (compared to a single hotel room) was so w-o-n-d-e-r-f-u-l as well. Even if you have no intention of cooking or preparing any meals, this property would still fulfill your needs! Additionally, no one is knocking at your door for turn down service or housekeeping and we appreciated this benefit of extra privacy in a condo.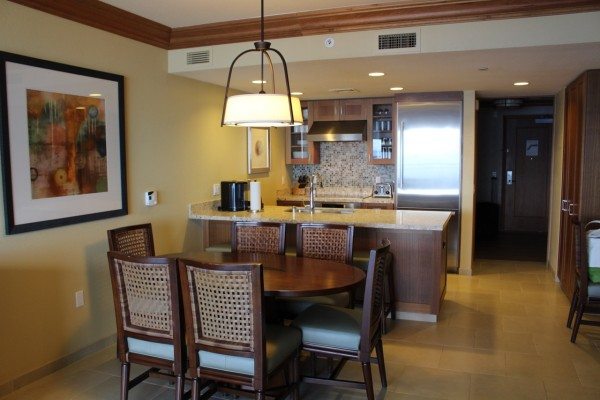 When we arrived, we dashed over to a local grocery store and bought a few things for breakfast and lunch and a bottle of wine or three… and this allowed us the flexibility to choose when we wanted to enjoy a meal at a restaurant. I loved the independence this situation allowed.
We did however go out to dinner most every evening, but stayed in for breakfast, lunch and snacks. One evening we opened the wine and stretched out on that amazing lanai and nibbled on Surfing Goat Cheese, crackers, juicy Hawaiian fruit and a little deli meat – a casual but glorious way to spend an evening!
Although the property just opened in January of 2015, it performed like a property with lots of experience. The staff is energetic and knowledgable and our two bedroom condo was large and impressive. The bonus of an outdoor lanai was like having an extra enormous family room with a view of the water.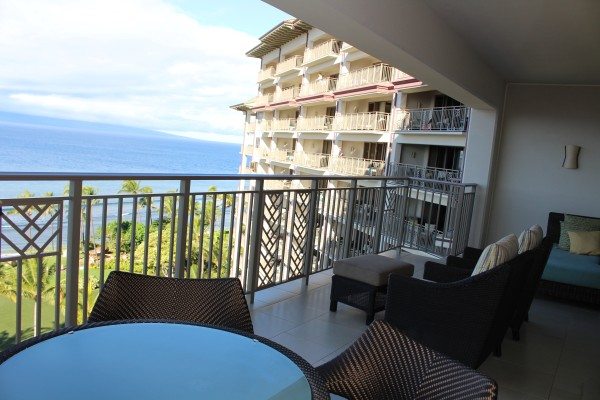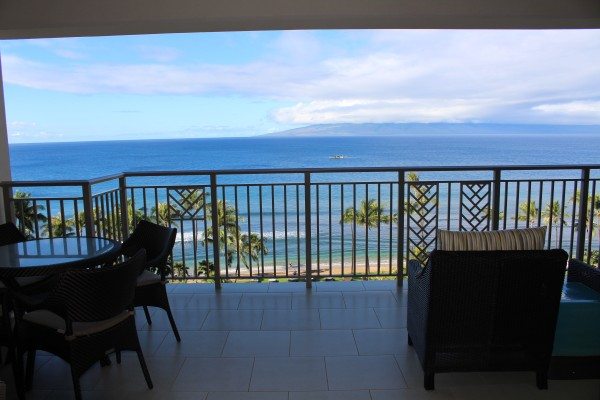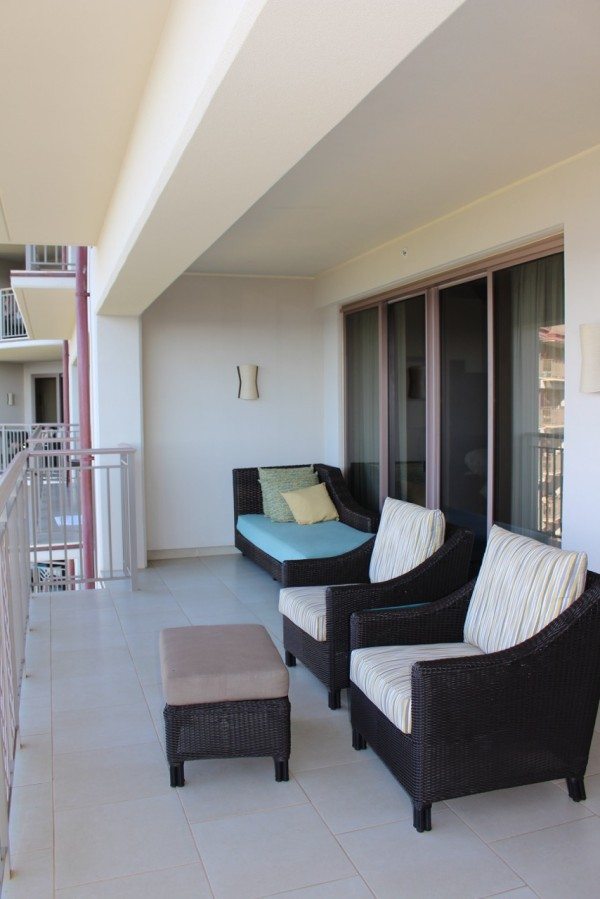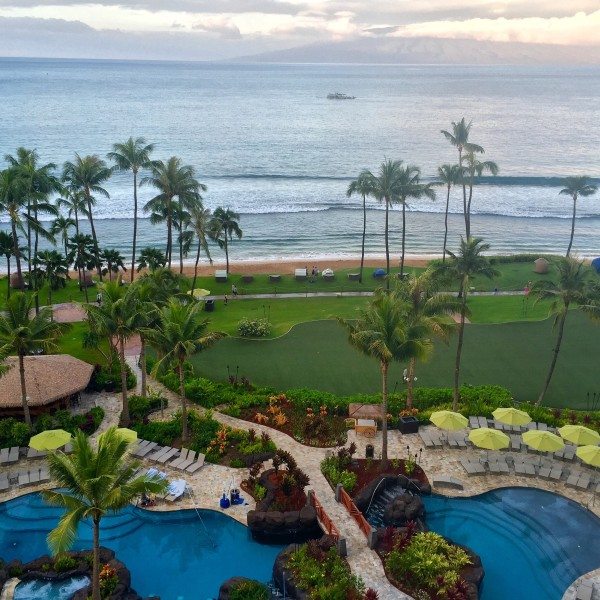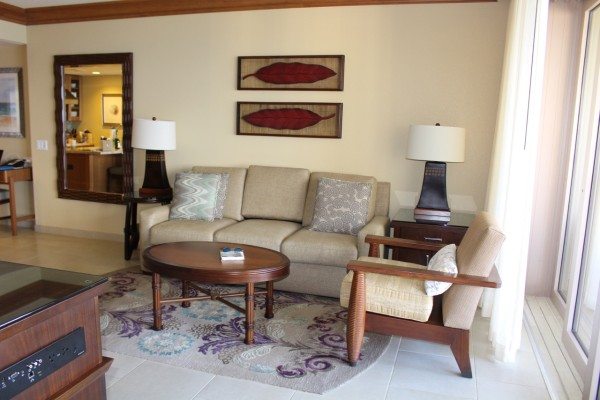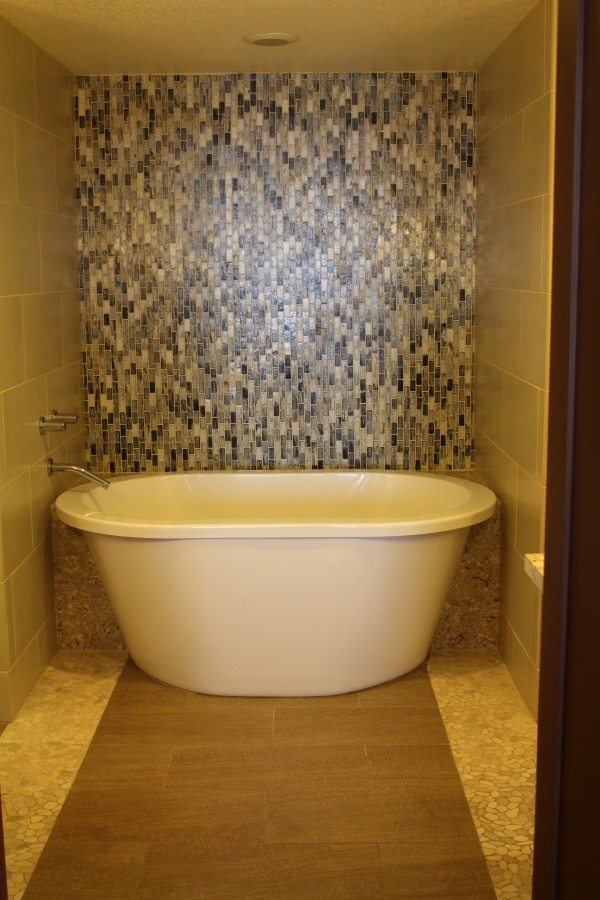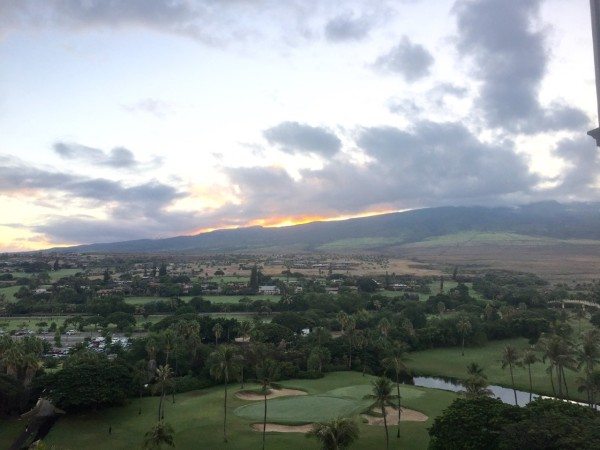 Of all the places in the world, Maui touches our hearts and dazzles our senses more than any tropical vacation spot we have visited. The walking path along Kaanapali Beach is serene and just steps away from the warm Pacific Ocean, powdery sand and the gentle breezes keep you cool. From the shore you can see other islands in the distance and wind surfers gliding past. If perfection exists, it is here on this tiny Hawaiian island of Maui.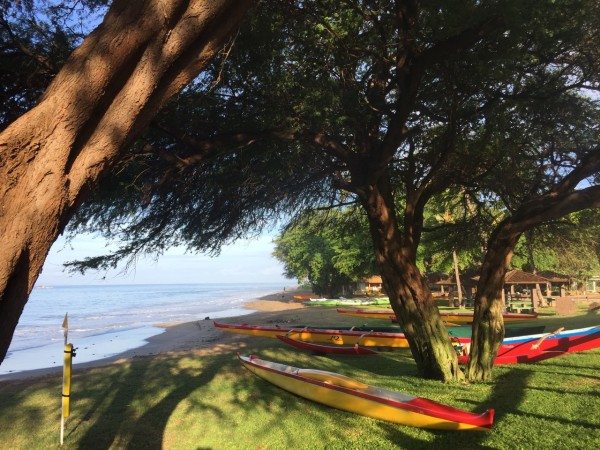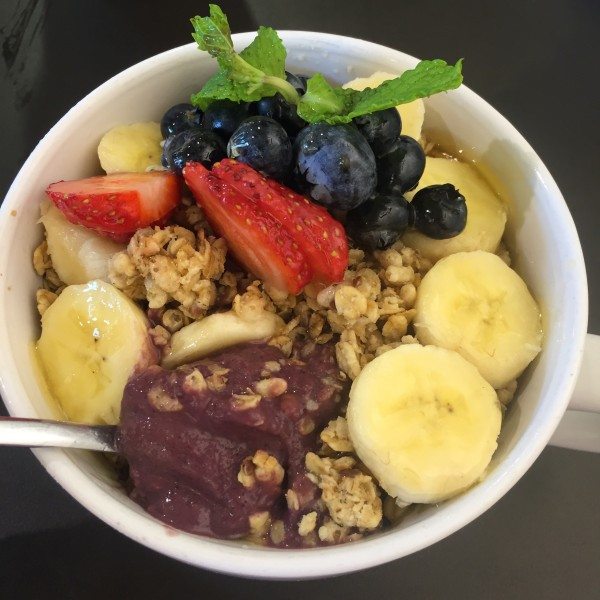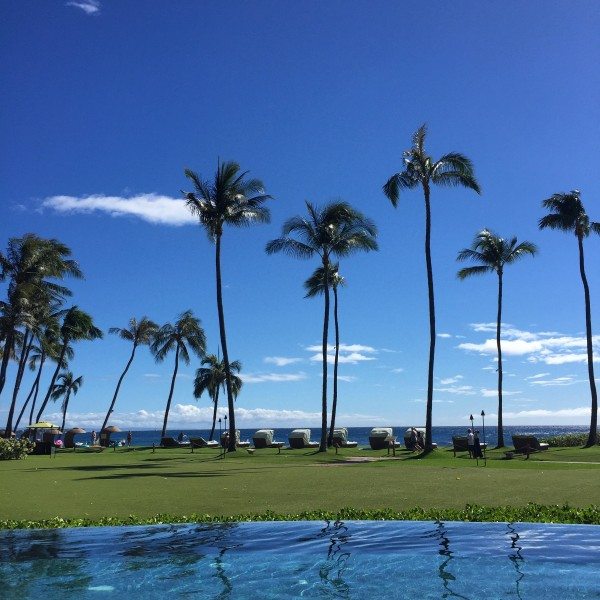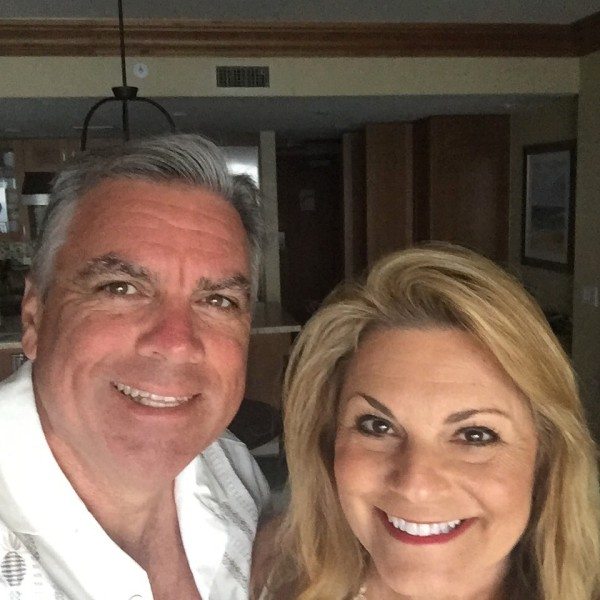 After reviewing my photos and remembering the details of this dreamy vacation, I want to go back again very soon!
For more specific details go to The Hyatt Residence Club
You can also talk with our new friend and real estate agent, Larry Ward to reserve one for yourself.
Click here ===> for more details
Contact: larry@mauiresortrealty.com at Maui Resort Realty. Toll Free: (855) 808-MAUI (6284)
---
More delightful posts about Maui!