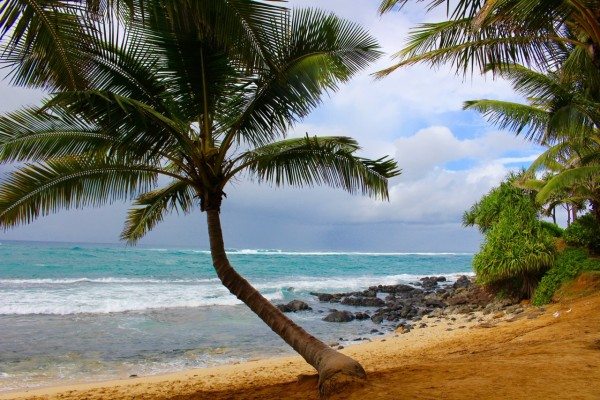 Our recent anniversary trip to the enchanting island of Maui was filled with new adventures. Hoping to expand our Hawaiian foodie education, we really wanted to immerse ourselves into the amazing local Maui food scene. In my recent post about Maui, I shared how in addition to staying in luxury hotels, we love to eat great food and particularly enjoy the farm to table movement. We like to support the local communities of farmers and celebrate food that is minimally processed and harvested just steps from the restaurants. Mama's Fish House exemplifies this concept with a menu that includes ingredients that are locally sourced and carefully prepared by artisans, farmers and fisherman.
If I actually admitted how many times we have vacationed in Maui and didn't visit Mama's Fish House, I would be totally embarrassed. I had always heard about how amazing Mama's was, but evidently I didn't ask enough questions. For some reason we had always hesitated to go because based upon where we stay which is either Kaanapali or Wailea, it would be at least a 30 minute drive to go to dinner there.
We tend to get a bit lazy when we vacation in Maui, so driving more than 10 minutes in any one direction is a chore. Lucky enough for us, there are a plethora of fantastic restaurants within minutes from our hotels.
However, this time we were determined to find out what everyone was raving about! Once we had our airline tickets, I quickly made a reservation on Open Table and we were all set.
What struck me immediately was how Mama's Fish House was nestled in a gorgeous little secluded area. I half expected a Hollywood film crew to be making a movie around the corner. The beach was just so picturesque and unspoiled for such a popular restaurant location.
A little history~
Located on Maui's North Shore, Mama's Fish House is 1.5 miles north of the quiet, small town of Paia on the road to Hana. Family owned and operated, this special restaurant offers the freshest most delectable fish paired with local ingredients to create some of the best food we have eaten in the Hawaiian Islands.
The service is gracious and personal, the restaurant decor is hip, vintage Polynesian and reservations fill up quickly. My advice is to plan ahead and there won't be a problem. We actually arrived two hours earlier than expected and they accommodated our reservation change with ease. You can also stop in for a drink or have a wonderful lunch as well.
The hosts thoughtfully saved us a sweet little table with a perfect view through a vintage window of the magnificent coco palm beach.The restaurant is quite large, but because we were located in our own special spot, it felt intimate and we enjoyed our spectacular anniversary dinner listening to the waves crash.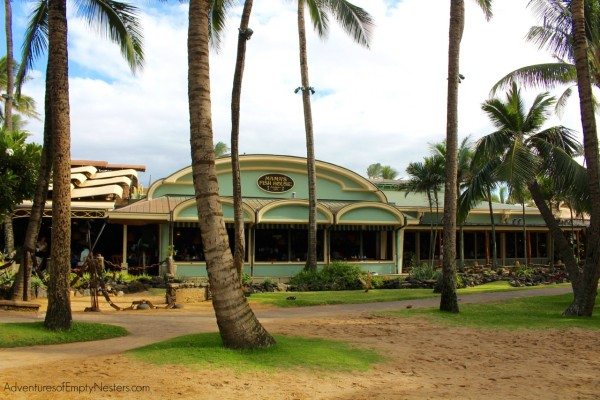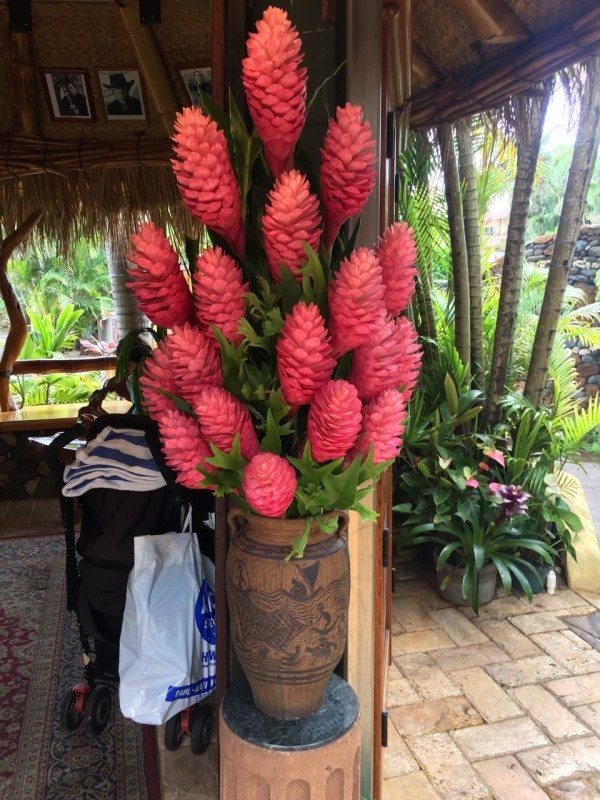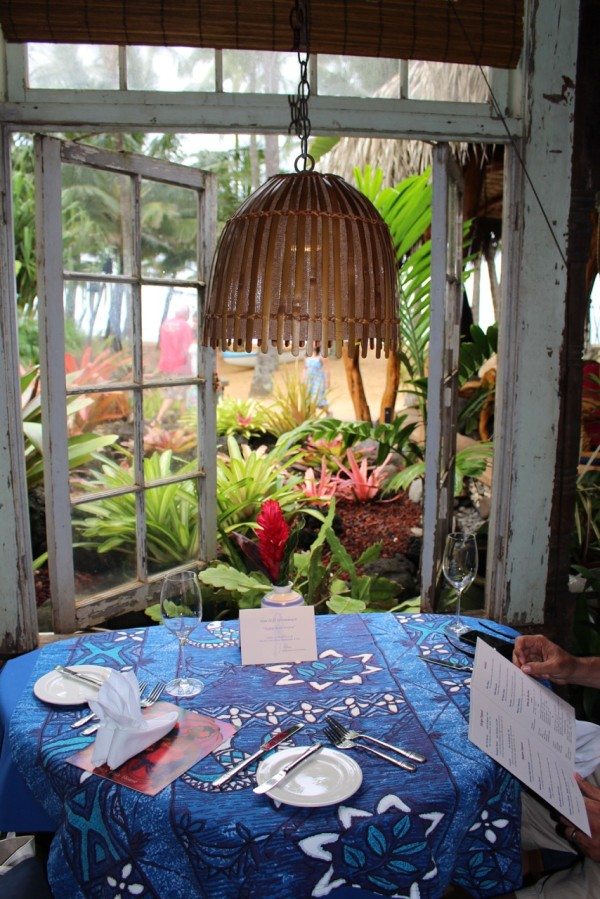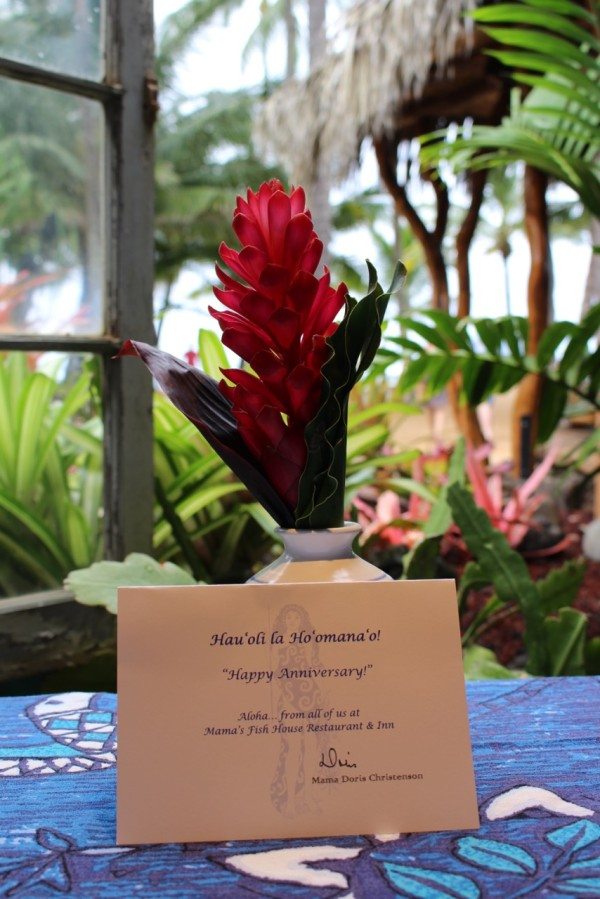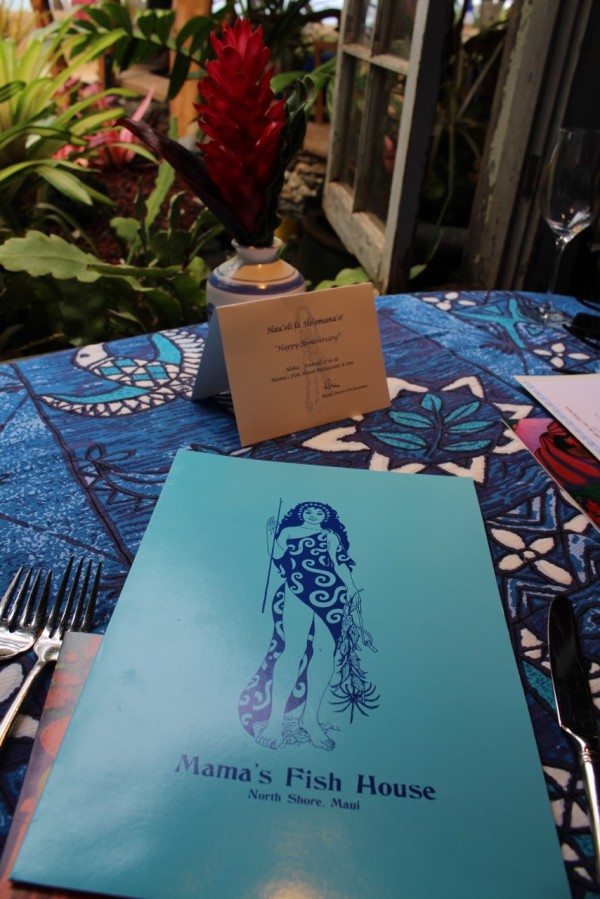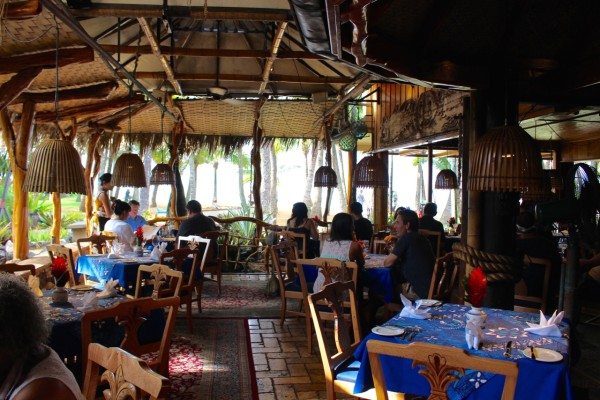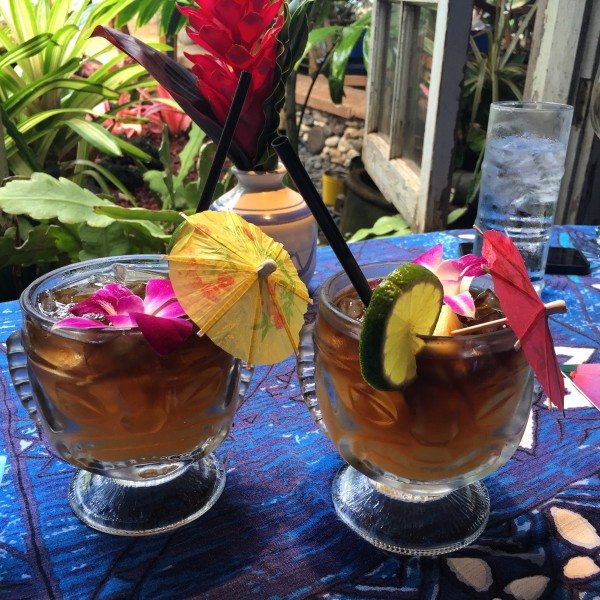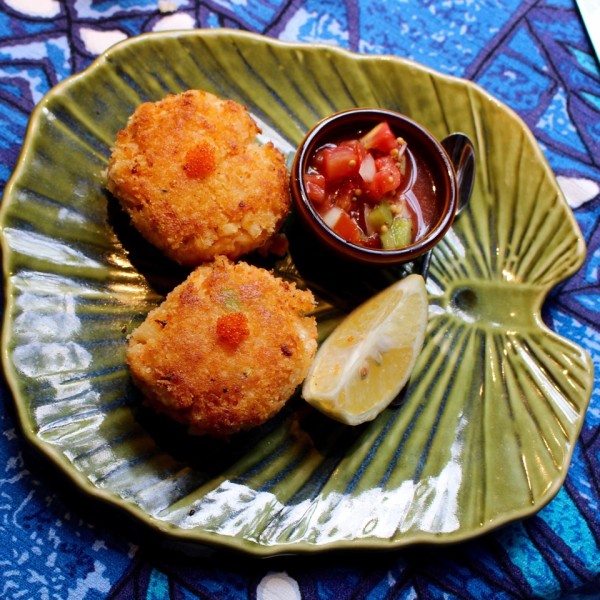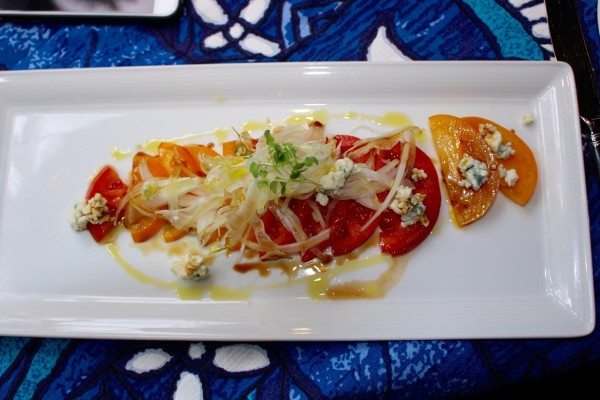 A few details from Mama's Fish House ~
"Every day our fishermen go out in small boats to catch a variety of fish for us: multi-colored Mahi-mahi and tropical Ono, caught near our buoys 30 miles offshore. Reef-feeding bottom fish like Opakapaka, Onaga, Lehi and Uku, caught at depths of 2000 feet and slowly brought to the surface; fighting Ahi caught far out at sea with fast boats trolling lures; Papio from the lagoons near shore; Moi from the fish ponds.
Fishermen bring the fish directly to us. We process and serve it within 24 hours. Our daily menu lists the name of the fisherman and where they caught their fish."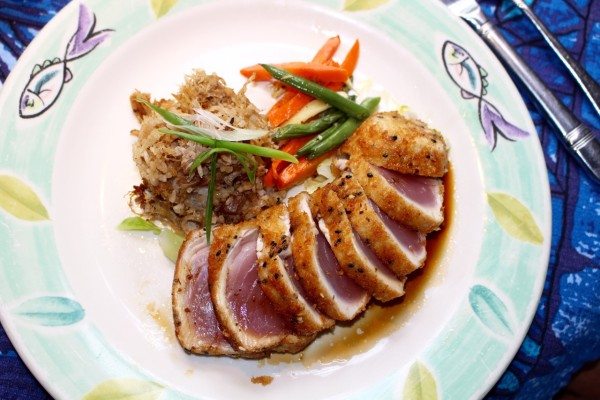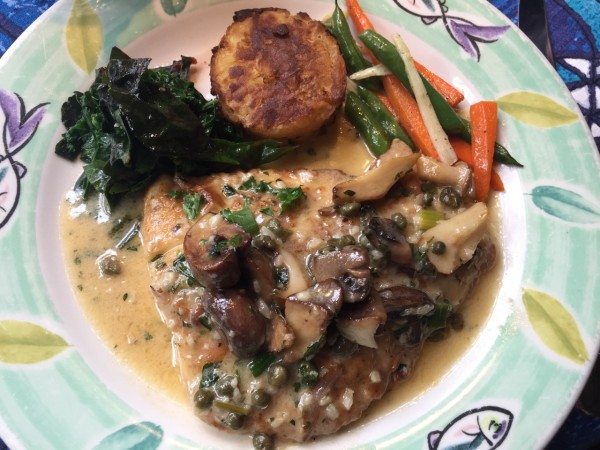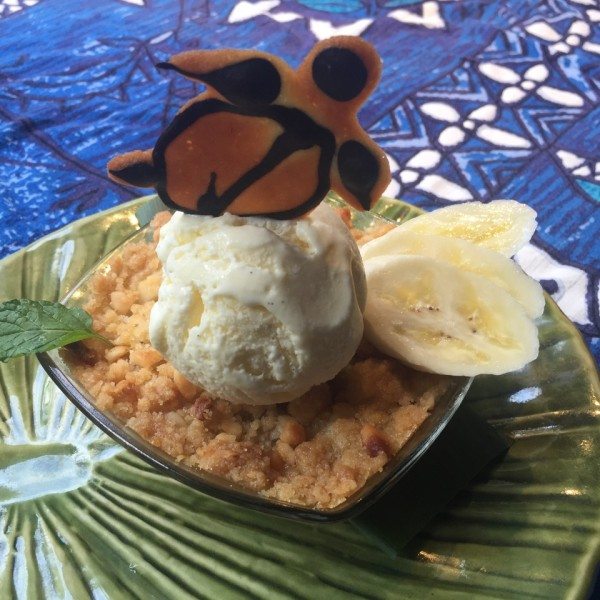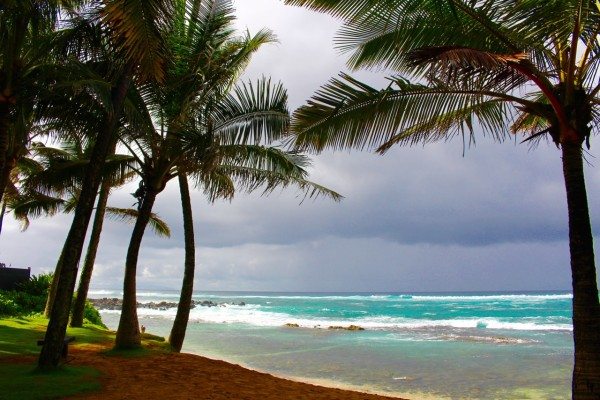 While we were dining, I posted a couple of photos on Facebook from our incredible meal. The comments came fast and furious! "It's our favorite place!" We always go to Mama's for our anniversary!" "We celebrated my birthday there last year!" We love it there!" and the comments went on and on.
The emotional connection and indelible impression Mama's Fish House makes on it's patrons is undeniable. I was touched and amazed by how passionate every single person was about their experience(s). Craig and I felt the same way.
We were charmed by the vintage design of the restaurant, amazed by the sheer beauty of their beach and the food was out of this world. When we return to Maui, I will make sure we have reservations at this one of a kind restaurant.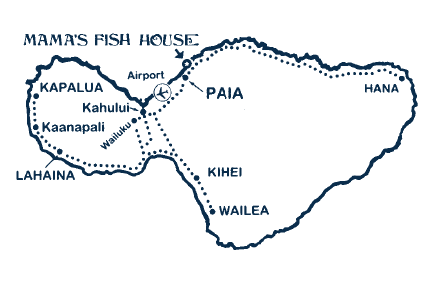 Do not visit Maui without a reservation! It is worth the drive! The airport is very close to Mama's and therefore planning your reservation around your arrival or departure is a great time saver. However, the drive to Mama's Fish House is beautiful from any direction and so it can easily fit in to your plans. Just don't miss it. If I had read a post like this years ago, I would have been enjoying Mama's Fish House for a long time now instead of just our first time! Reservations can be made on Open Table or by calling the restaurant directly.
Aloha!
More posts about Maui: