"You don't have to cook fancy or complicated masterpieces – just good food from fresh ingredients." 
― Julia Child 
When I travel, I feel that the quality of the food Craig and I eat is as important as the exciting destination. Do you  feel the same?  I recently wrote about our unbelievable vacation at the extraordinary Andaz Maui at Wailea. If I haven't enticed you to go there because of the property and the views… the food will seal the deal! The cuisine at the Ka'ana Kitchen is some the most incredible food I have had in a long time and in some cases, EVER. I realize that is quite a statement, but it is totally true.
Before we leave for a trip, I research where we are going and our trip to Maui was no exception. As they say at the Andaz Maui at Wailea: "We bring you the best dining on the island from local farmers, foragers and locavores, and we procure many of our ingredients exclusively from Ka'ana Farm and its neighbors". They even print on the menu the names of the farms where the local fruits, vegetables, meats and dairy come from.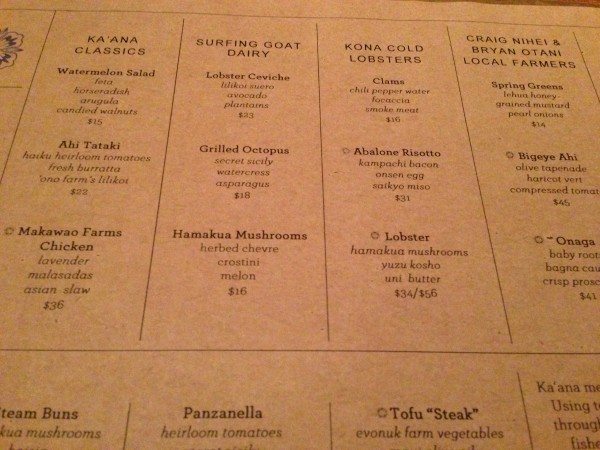 While staying at the beachfront resort, we enjoyed most of our meals (breakfast and dinner) at their signature restaurant Ka'ana Kitchen. As a self proclaimed "foodie" I was in gastronomic heaven! We also enjoyed lunch poolside one day as well.
On most days,we started with a delicious and rather enormous brunch. It was enormous because there were so many tantalizing choices, I could not decide! Do I choose the custom made omelet? The vast array of pastries, Ginger Scones, Taro Scones, Grilled Smashed Potatoes and housemade sausage, Macadamia Nut Waffles, Kale Salad, tropical fruits…the list goes on! Each day we were served a green juice of the day as well as a bit sweeter fruit juice of the day. Seriously? Oh my gosh they were great. One of each please! I always put way too much on the plate, but I wanted so badly to try all of it! Afterward, we took long walks along the gorgeous beaches and attempted to work off the morning's calories.
Before we left for Maui I had made several dinner reservations at other restaurants at hotels which are very popular and well known.  Once I had tasted the food from Ka'ana Kitchen, I cancelled them all. I have never done that before on a vacation. The food was so damn good we did not want to leave!
The Juice Bar! Are you kidding??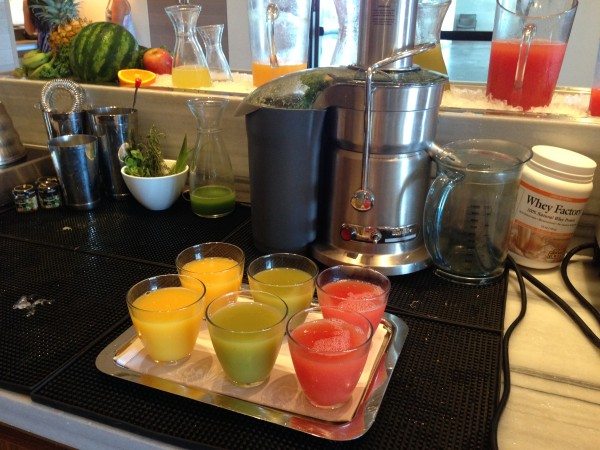 Two of our phenominal dinners were spent sitting at the chef's table directly in the restaurant kitchen.  We had a front row seat to observe all of the well orchestrated activity in the kitchen. We were thrilled to spend time talking with Chefs Isaac and MiJin. Although they were incredibly busy,they stopped to chat and talk about food, ingredients and the dishes they were preparing. I felt like a teenager hanging out with a rock star! I LOVED IT! We were also seated next to the bar where they created handcrafted cocktails with unique flavor combinations. They were crazy delicious! It was such a treat for me to be a part of their world if only for a short time!
Our view of Chef MiJin- So fun!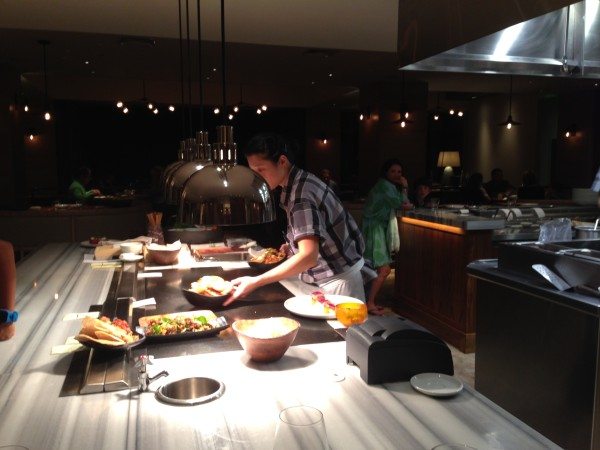 Our adorable and talented bartenders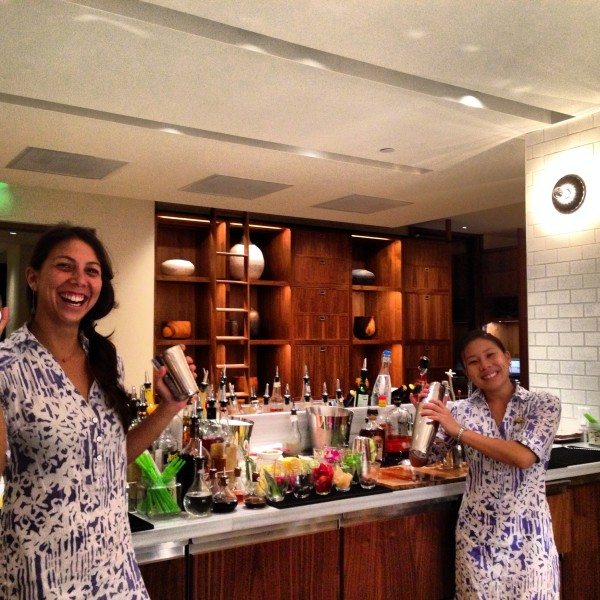 So what did we eat? Lucky for you I take pictures of my meals if they are particularly photogenic!
Did I say… we ate AMAZING FOOD in Maui!
Here you go…A feast for the eyes!
Poolside – Lobster Grilled Cheese, yes I said lobster!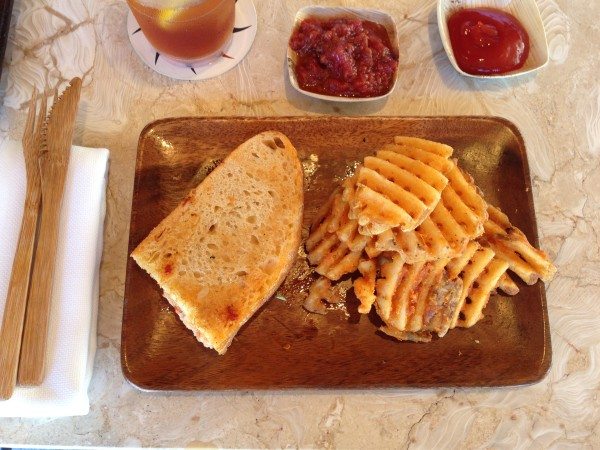 Chopped Kale Salad – My favorite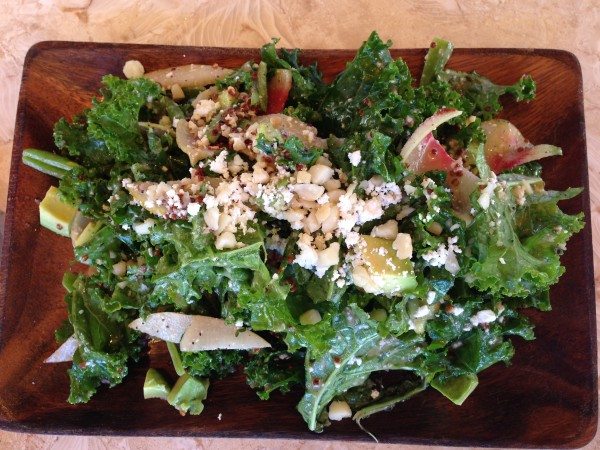 Hand Crafted Raspberry Lemonade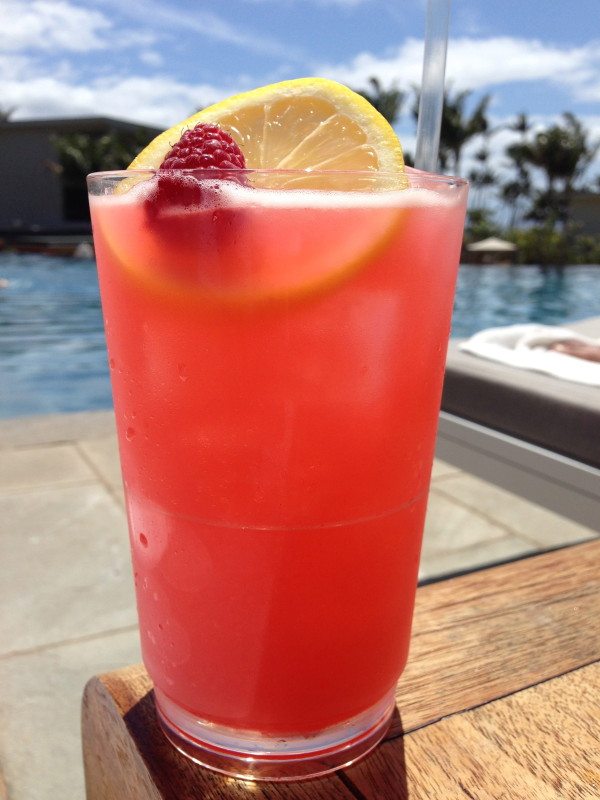 Brunch – Enormous, but worth every bite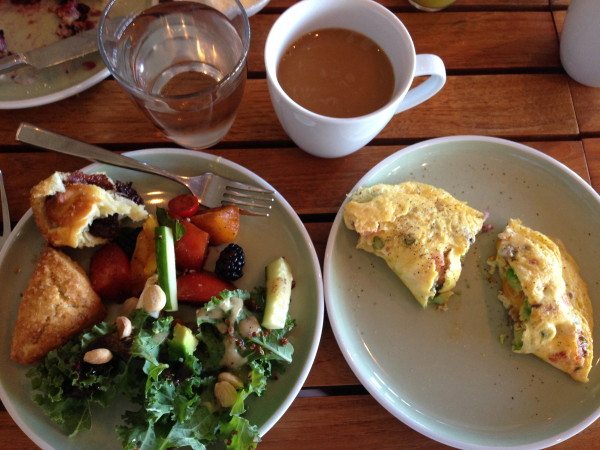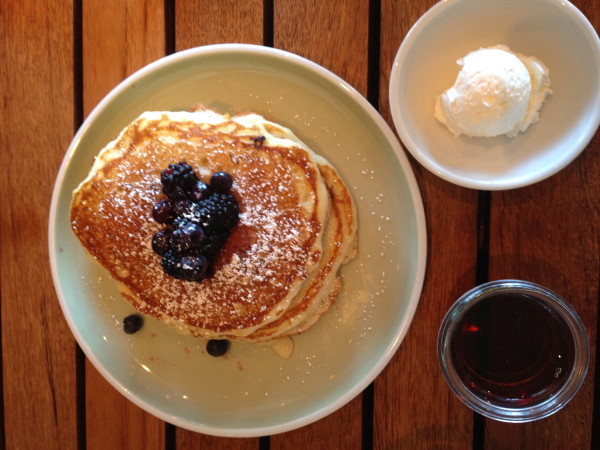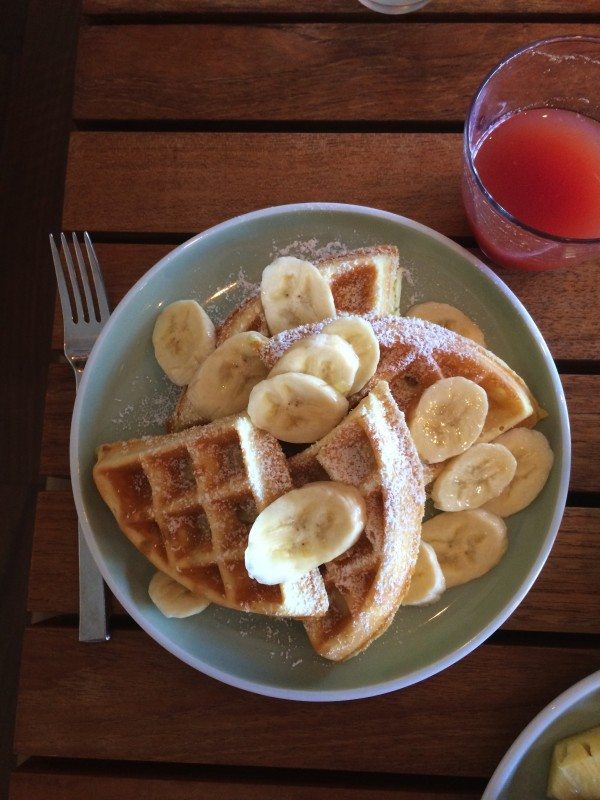 Extraordinary Dinners
 Lobster Ceviche – Out of this world!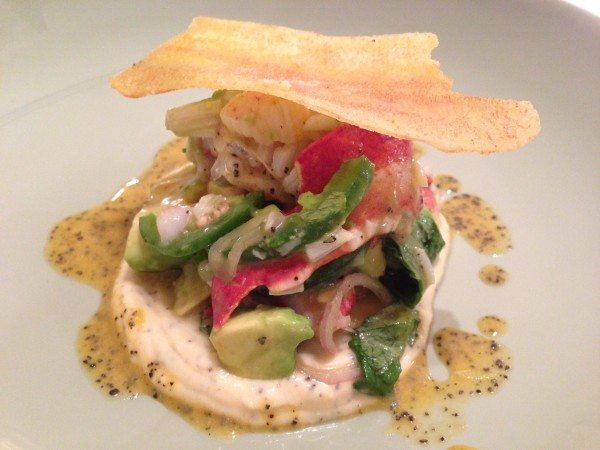 Grilled Octopus Salad – A first for me!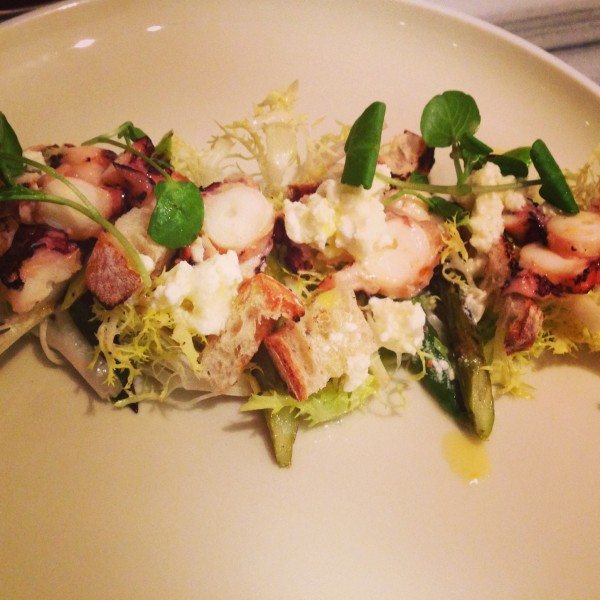 Bigeye Ahi -My favorite dish of the trip (I ordered it twice)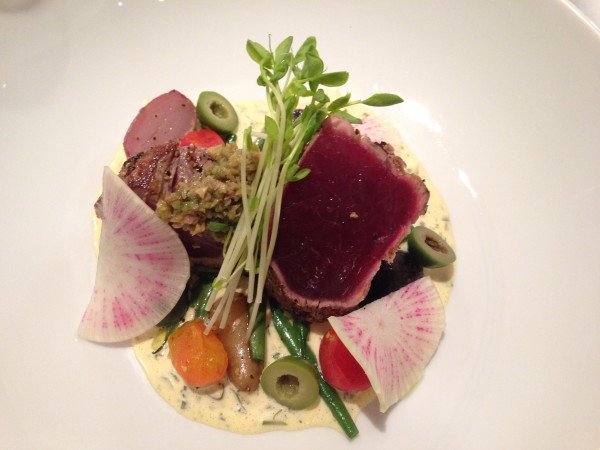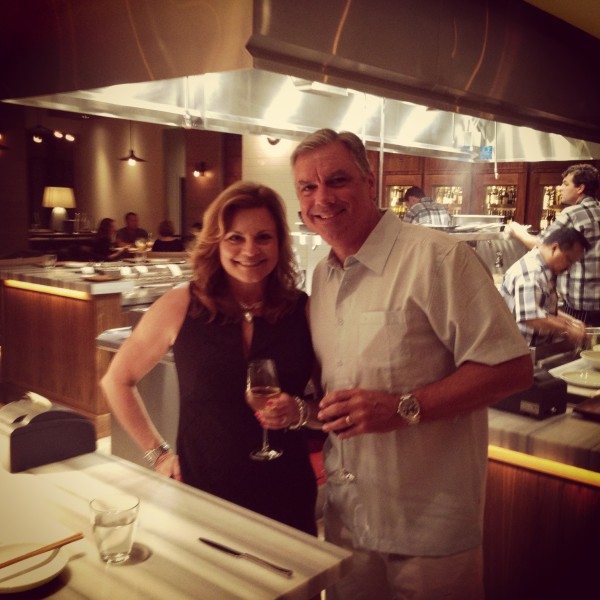 Craig and I eat out a great deal and when we travel, we especially look forward to visiting great restaurants and experiencing local cuisine. I am such a food geek, I am constantly reading about chefs and what they are creating and we attend food and wine events whenever we can. I often hear from friends who are traveling and they need a restaurant recommendation. I have even begun writing guides to some of the major US cities that we frequent.
To be clear, I did not eat all of these dishes at each meal, they were spread out over the week! I could have posted photos of several more enticing plates, but I restrained myself!  If have not impressed upon you enough, the delicious farm to table food was a highlight of our stay in Maui.  It was such a treat!
I can't wait to plan my trip back to the Andaz Maui at Wailea.
Where have you eaten lately?