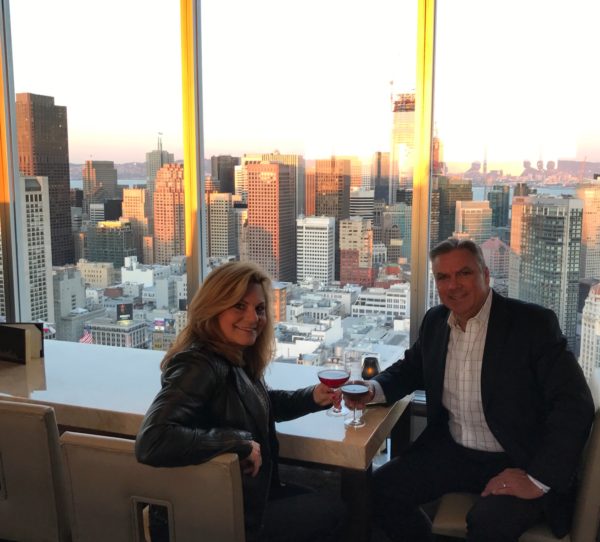 Hands down, no joke, the best view in San Francisco ~
Just a couple of days ago, we visited Point Bonita Lighthouse and thought we had enjoyed the best vistas of San Francisco. But once again, our personal local tour guides, Nick and Kylie, have struck San Francisco gold and really showed us the best view in San Francisco! This is a very tall order (pun intended) because everywhere you look, this unique city shows off its beauty. Many of the tall downtown buildings have incredible bars and restaurants on the top floors offering spectacular views.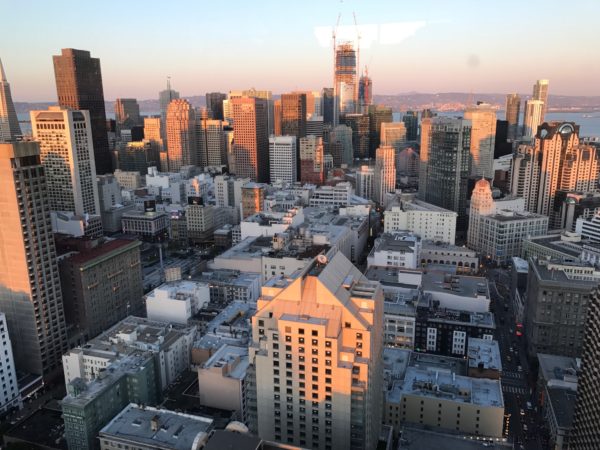 However, the view from Cityscape is 360 degrees of wonder. Because of the recent perfect weather and crystal clear skies it allowed us to see for miles and miles! No detail was too small and every hill, every bridge, every street light, every street, every landmark and the ocean seemed so close you felt you could touch it.