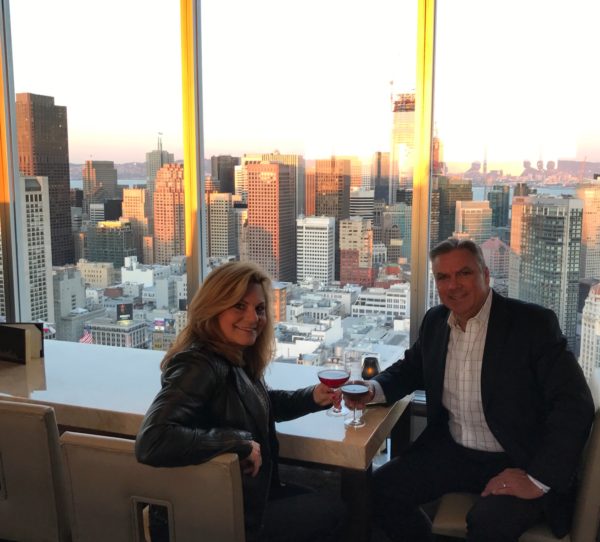 Hands down, no joke, the best view in San Francisco ~
Just a couple of days ago, we visited Point Bonita Lighthouse and thought we had enjoyed the best vistas of San Francisco. But once again, our personal local tour guides, Nick and Kylie, have struck San Francisco gold and really showed us the best view in San Francisco! This is a very tall order (pun intended) because everywhere you look, this unique city shows off its beauty. Many of the tall downtown buildings have incredible bars and restaurants on the top floors offering spectacular views.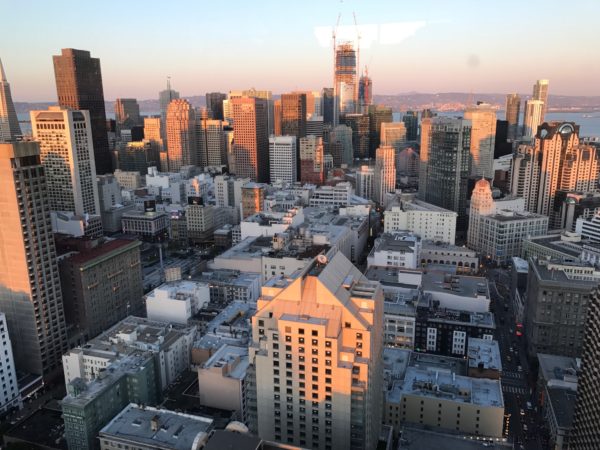 However, the view from Cityscape is 360 degrees of wonder. Because of the recent perfect weather and crystal clear skies it allowed us to see for miles and miles! No detail was too small and every hill, every bridge, every street light, every street, every landmark and the ocean seemed so close you felt you could touch it.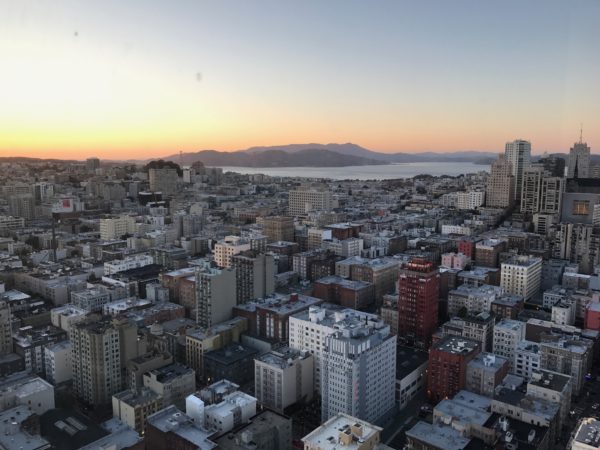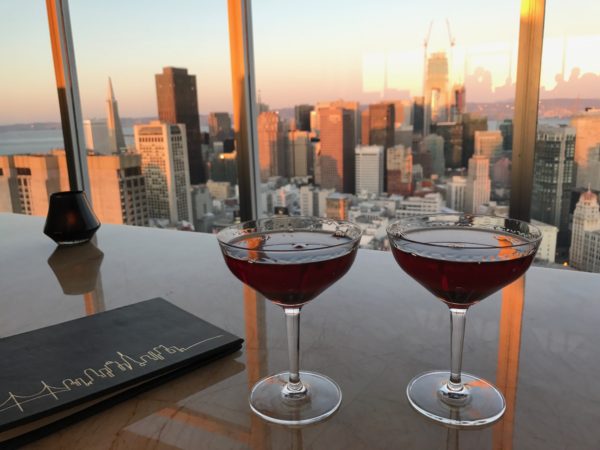 San Francisco Sparkle ~
From our perch atop the 46th floor, we giggled in awe at this opportunity. The restaurant/bar has only been open since September and is located in the Hilton Hotel, just off of Union Square. There is no assigned seating, so you can sit in one spot to see the sunset and move to another seat to see the city from another angle. We went just before sunset and the golden light reflected upon the urban landscape. Just a few minutes later, the light blue sky changed to violet with the lights of the city sparkling right at you!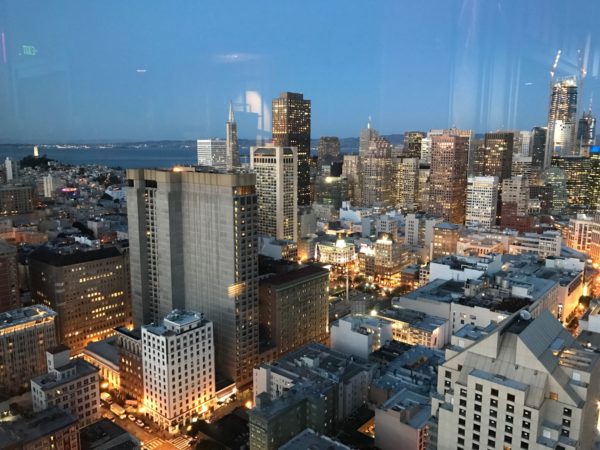 Just imagine being able to see Coit Tower, AT & T Park, the Golden Gate Bridge, The Bay Bridge, The Transamerica Building, Nob Hill and the San Francisco Bay while sipping the perfect handcrafted cocktail or beverage of your choosing! I am not sure why there are not lines around the block in order to get in. I almost hesitated to write about it for fear it would get too crowded! Seriously though, I was so excited to get up this morning to give you all of the details. This adventure in the sky is far too special to keep to myself!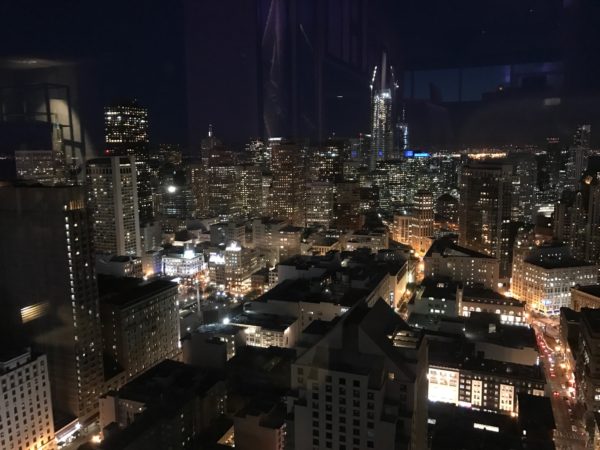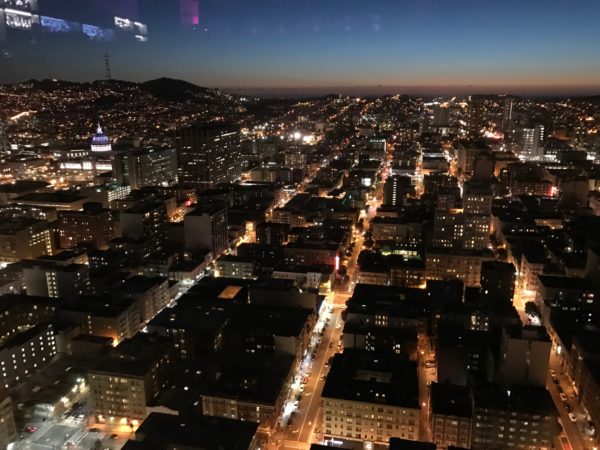 It is a MUST DO and do not wait for a special occasion. Go on a Tuesday and celebrate life. We couldn't believe this gift we were given. I hope you plan a trip very soon. Go experience the best view in San Francisco. Cheers!
---
Got a question? Need some help or travel suggestions? Check out the contact link at the top.
Use the subscription box to sign-up and get post updates by email.
Follow us on Twitter, like us on Facebook, check out our photos on Instagram, or pins on Pinterest