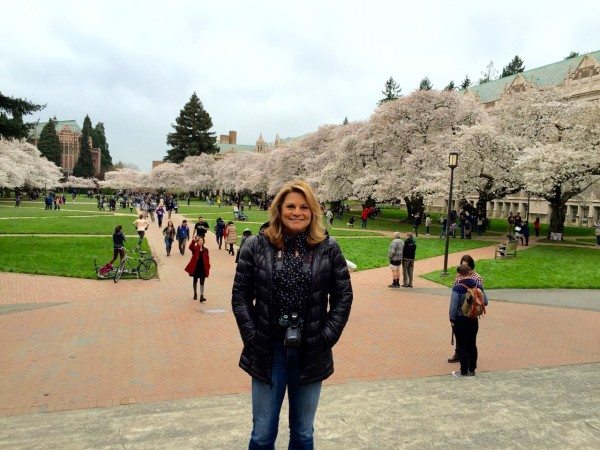 The ethereal cherry trees at the University of Washington will take your breath away ~
Our daughter happily left our home in Southern California to attend the University of Washington in Seattle. Alex graduated and has been working and living in Seattle for total of 9 years. Our family has spent a great deal of time on this incredible campus and in the "Emerald City" of Seattle. Additionally, we chose to live in Seattle temporarily while our little fixer upper in Pasadena, CA is being renovated.
UW is an absolutely gorgeous campus, with grand architecture, massive green lawns, forests of towering trees, divine fountains and lovely gardens, however, the UW Quad is my favorite spot on campus.