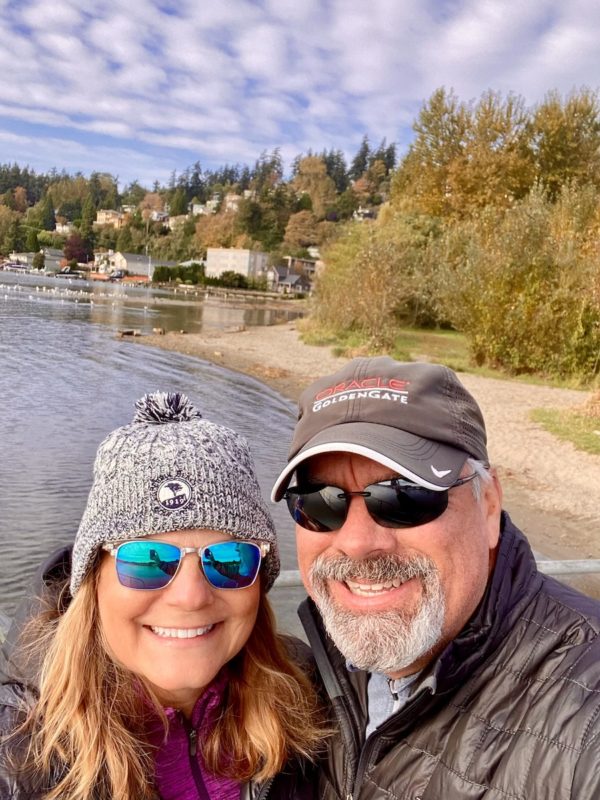 A Six Month Update!
Our Crazy Move to the Pacific Northwest!
Our move to the Pacific Northwest has been challenging, sad, wet, sunny, exciting, exhilarating, and so very different from our old life.
Back in Southern California, we had downsized and renovated our Empty Nest, which was just perfect for two. We enjoyed our small, quaint home, relaxing back yard, proximity to family and friends, and warm weather.
We made the hard decision to move to Kirkland, WA, to be nearer to our newly born grandchildren, James & Josephine.
There has been a lot of adjusting and the climate takes some getting used to also! New dry cleaners, grocery stores, dog sitter, you name it, we had to find it! And, with a much bigger house that needed inside paint and new furniture, we embarked on another home project!
However, this move provided us the time and accessibility to watch these babies grow up, support our daughter and son in law, and begin our life as grandparents. Flying from California every time we wanted to see them would be a hassle and we wanted to be more hands-on. Luckily for us, we could work from home long before COVID offered this newest possibility.
I want to dive into the house design choices, but I will do that in another post. I have been updating my audience through Facebook and Instagram, but many of you do not participate in social media or miss these posts, and I wanted you to know what it was like living here!