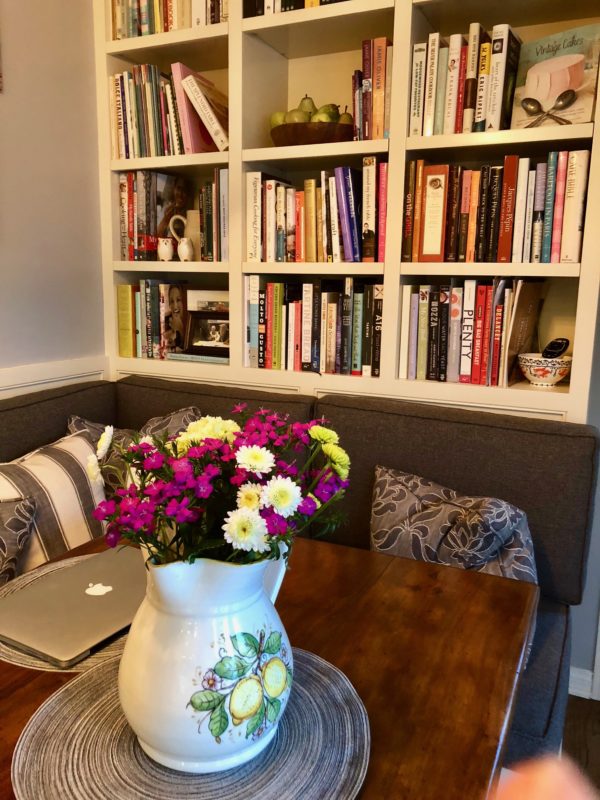 A renovated kitchen and dining room adventure ~
I receive a large number of emails asking about our "fixer upper" and questions regarding the entire adventure. Everyone loves HGTV these days don't they? Every season there is a new city where couples are fixing up old homes and creating amazing living spaces. I can't get enough. How about you?
Our "updated Spanish" designed kitchen and dining room are my happy place. They are bright and cheery, quaint and efficient. We don't have a lot of extra room for "stuff", therefore, we do not purchase multiple sets of dishes and glasses like we had prior to downsizing. Just the basics. Downsizing feels good. Everything has a place and if we want to buy something new, we need to get rid of something in order to make room.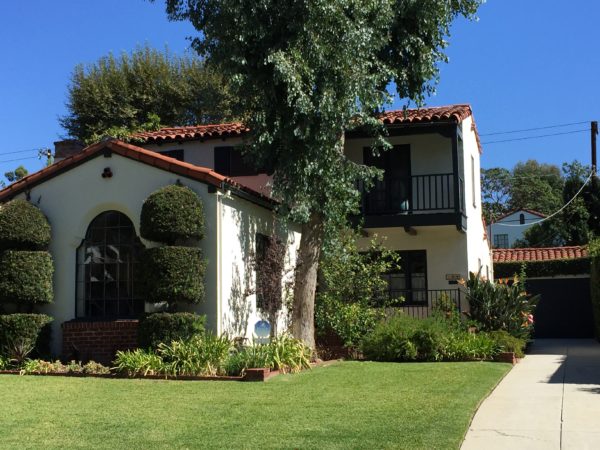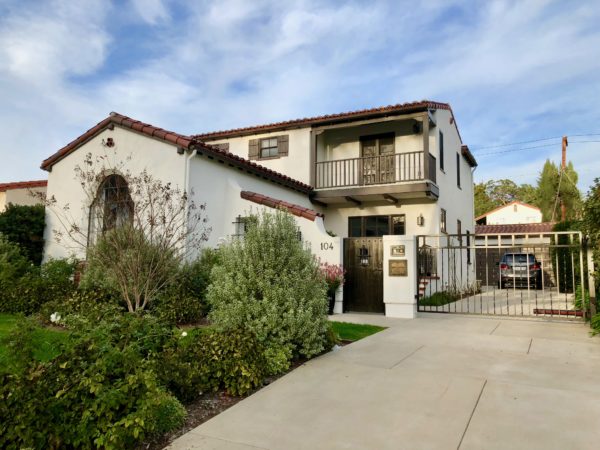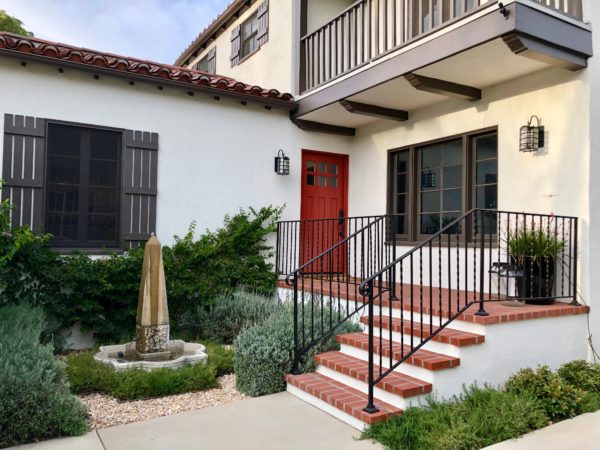 The quick back story ~
To take you back to the beginning, my husband Craig and I decided to downsize, move away from a town and friends we had lived with for 27 years in order to live nearer to family and to find adventure.
We found this empty nester renovating adventure in Pasadena, California in a 1937 Spanish Colonial total fixer upper. We took the challenge and lived in the dilapidated dwelling for nine months while we hired the architect and contractor and waited for plans and permits to be prepared.
We have now been living in the house for 18 months and couldn't be happier. We are thrilled with the results and super proud of our accomplishments. When we initially moved in, we owned about half of the furniture we needed and there was no landscaping, no drapes and no art on the walls.
In the bedrooms we used disposable paper blinds (yay for Home Depot) for almost a year while we determined what window coverings would be just right. When you have such a blank canvas it can be overwhelming to know where to begin.
Backyard ~
The original backyard was super old and dated, with thick ivy growing up the sides of the house, garage and fences.
Because we completely removed the backyard landscape we had a blank canvas when the pool was fixed and resurfaced. The heat in Pasadena can be quite brutal, so we were patient and planted when the time was right. It took nearly a year to get it planted. The final result is our own little empty nester oasis.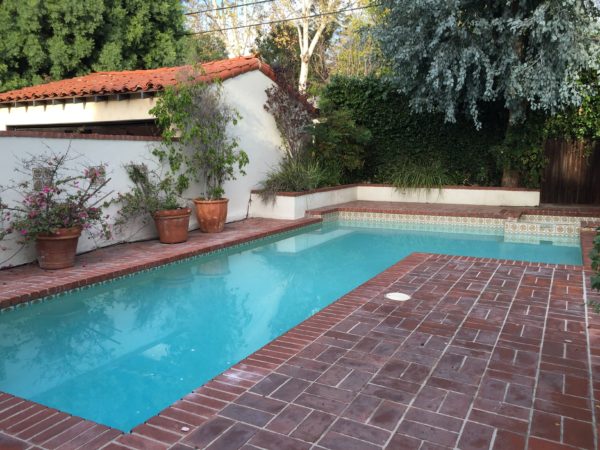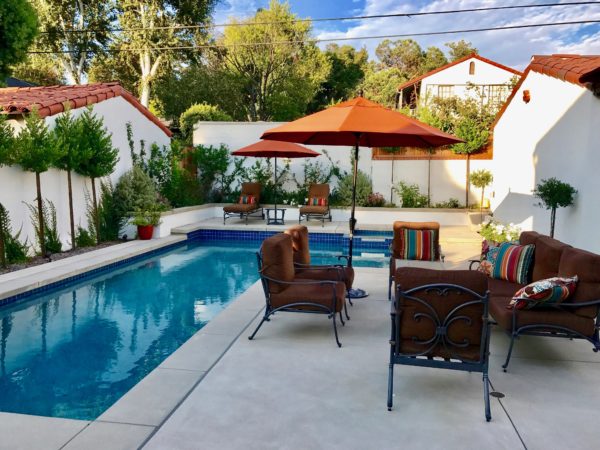 Kitchen Nook ~
The final cookbook banquette is so inviting, so me, so happy, that I can still hardly stand it. I bring my laptop downstairs daily to work and write here instead of my office/guest room upstairs. The lighting sparkles in the morning and Rocco curls up under my feet from sunrise to sunset. The views of the backyard and pool never cease to delight me.
My cookbook library is my feng shui wealth corner. It holds my treasured cookbooks, some that are spattered with icing, memories of family meals and cookie baking with the kids. I proudly display the photo of Alex and me with iconic French chef, Jacque Pepin and my food photos hang on the adjacent wall.
I framed my favorite food photography in black frames and had several of the photos printed on metal by Social Print Studio. The lovely dark wood table we found at Art de Mexico where our custom dining room light fixtures were made. Once again, we patiently waited for just the right fit and design.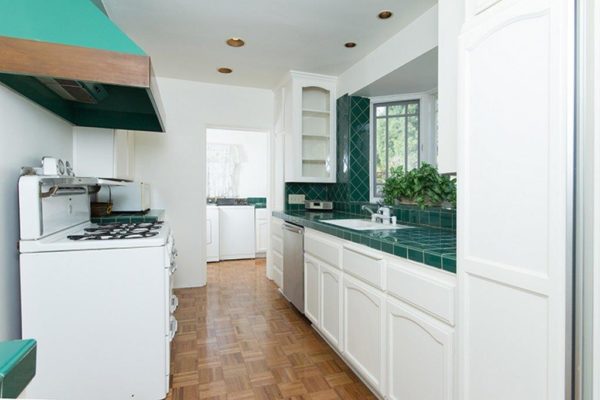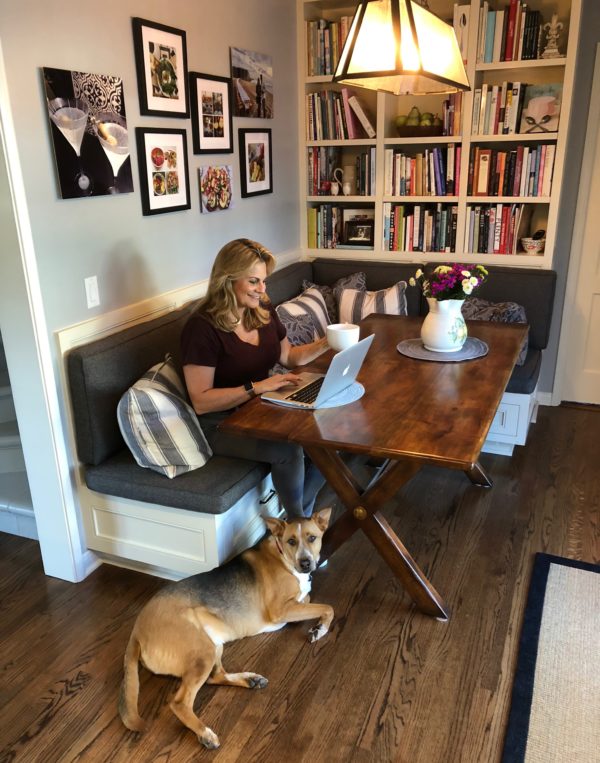 Kitchen ~
The original kitchen was a combination of peacock wallpaper, (I kid you not) a 1950's Wedgewood stove, forest green 1980's tile and a terrible design. Our genius architect suggested we flip the kitchen to the opposite side of the space and build in a kitchen nook, plus a library for my cookbook collection.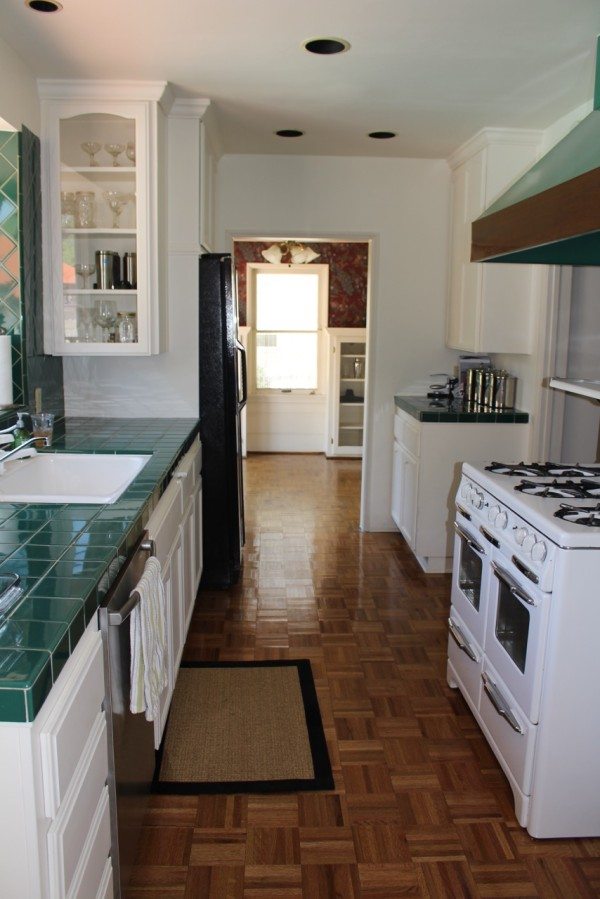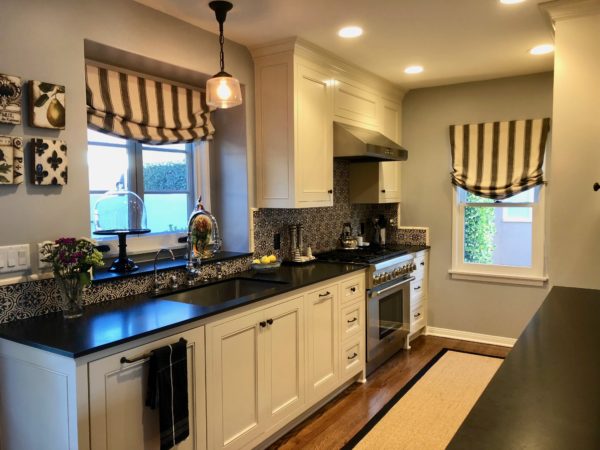 I often say to Craig, we did this, we really did it. I can't lose sight of the challenging and partly sacrificial journey to arrive at this place in our lives. We cook together, listen to music and have truly created the quintessential personal empty nester "Nest". The home has room for our grown kids to come visit, but it was really designed for two and a dog!
The Dining Room ~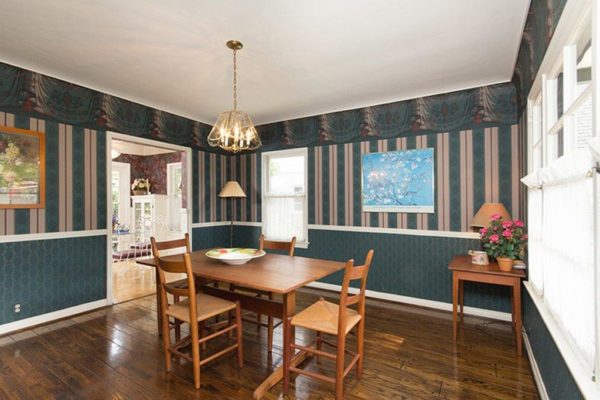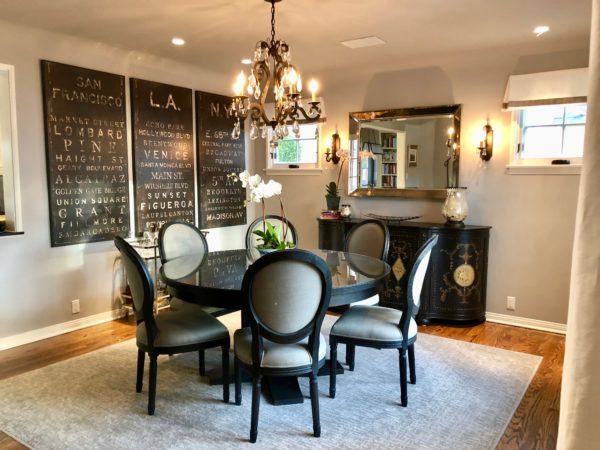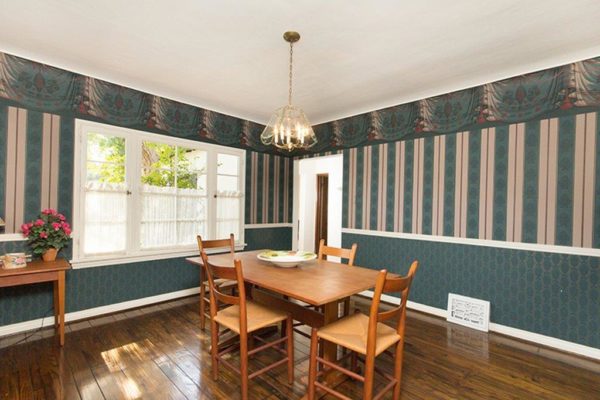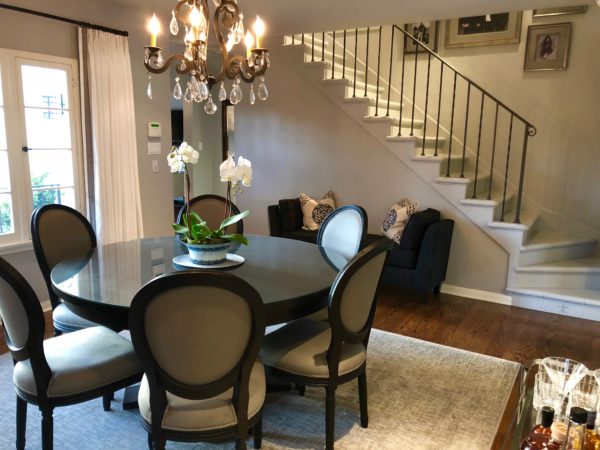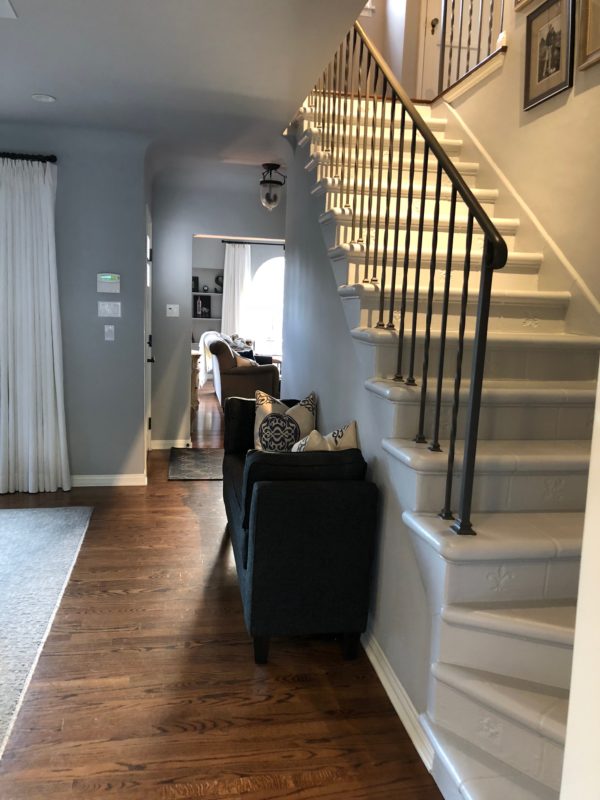 What a transformation! The plans called to remove the dining room wall which eliminated a dark and depressing hallway that led to the kitchen. On the south wall, we added two higher windows and removed the one ugly window. The windows were placed higher so we could receive some great light, but not have to look at the side wall of our neighbors home. More genius from Georgie the architect.
By removing the wall, the dining room space became almost a perfect square and this definitely called for a round table. This type of table allows for excellent conversation and fits the room perfectly!
Final Thoughts ~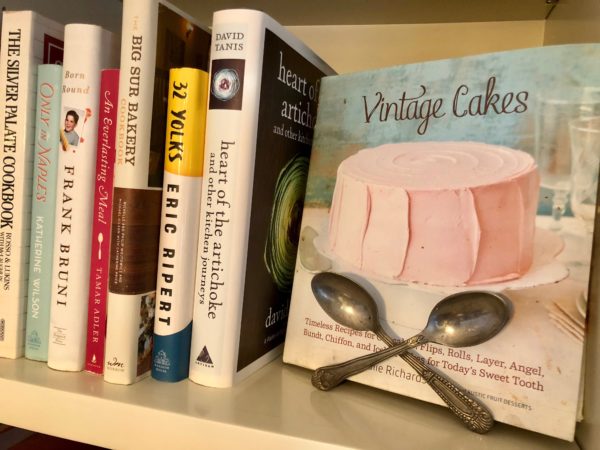 This entire process has been frightening, way more expensive than we planned, but one of the most satisfying and rewarding projects we have attempted as a couple. We have redesigned our homes before, but never to this extent.
People ask if Craig and I got along, we did. I don't think we ever had a fight about anything. We talked things through and made decisions (there were hundreds) together. The completion of our home is a badge of honor and accomplishment we are so proud of. We are so appreciative of our family and friends who have come to see the final product and love the praise and support we have received.
Would I do it again?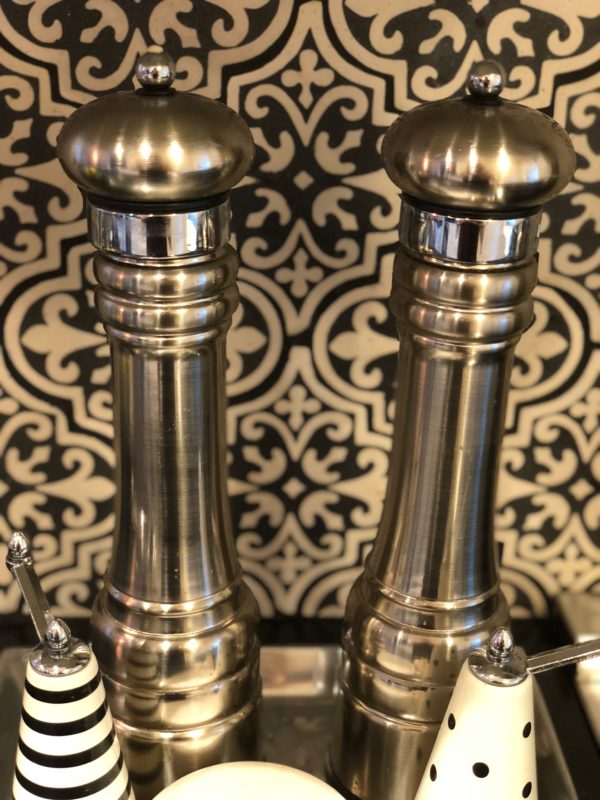 Absolutely, I would. I don't think I would change a thing about our design decisions. For the next house I would probably change the interior design a little, so as not to repeat this one, but we will worry about that when we decide to find adventure in another fixer upper!
More posts about the Empty Nest renovation:
The Fixer Upper Recap & Final Video
The Pasadena Empty Nest Fixer Upper Update!
Update of the Renovation of the Empty Nest
The Empty Nest Home Renovation is Delayed…a little
It's Time for a Fixer Upper Update
The Challenges of Moving Into a New "Old" House
Our Empty Nest Renovation and 6 Months in Seattle
Pin for later