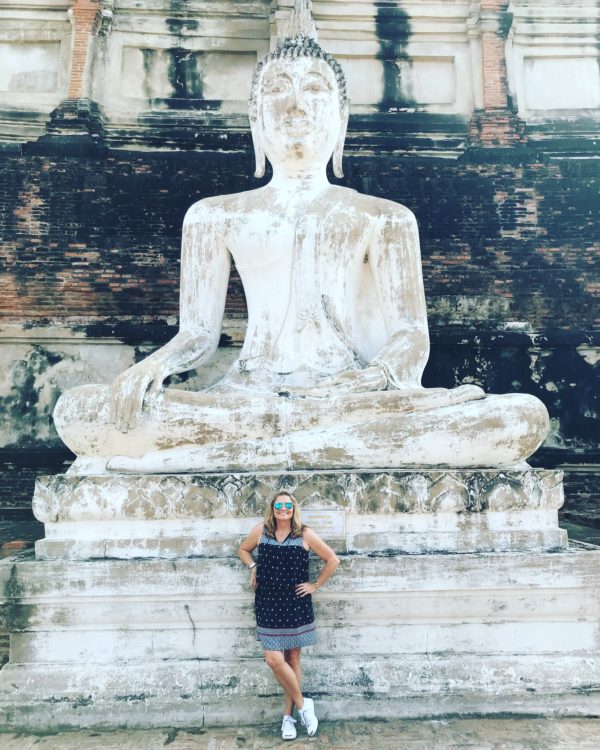 What to see in Thailand? Here are more exclusive photos of my recent Thai Adventure!
In case you haven't read or seen my recent post Ten Reasons to Visit Thailand, I have a little more to share(but go back and read the post too) Of the 1500 photos of Thailand that I snapped, it was impossible to narrow the best down to just the ones I published in the first post. So… I thought a photo essay with fewer words and more pretty photos was a great plan!
Honestly, this once-in-a-lifetime trip to Thailand will be nearly impossible to duplicate. My friends at the Tourism of Thailand (TAT) showed us up close and personal what it was like to really see Thailand. Yes, we visited the popular and touristy temples (a must do) but we also dove in deeper to experience Bangkok on a personal level. To experience life in rural areas where tourists don't venture nearly as often was such a gift.
That being said, any visitor can take my list, or follow the colorful photos straight to the location with a little ingenuity, a little help from a tour guide and an adventurist spirit.
What to See in Thailand ~ Tourism 2018 Kickoff in Bangkok ~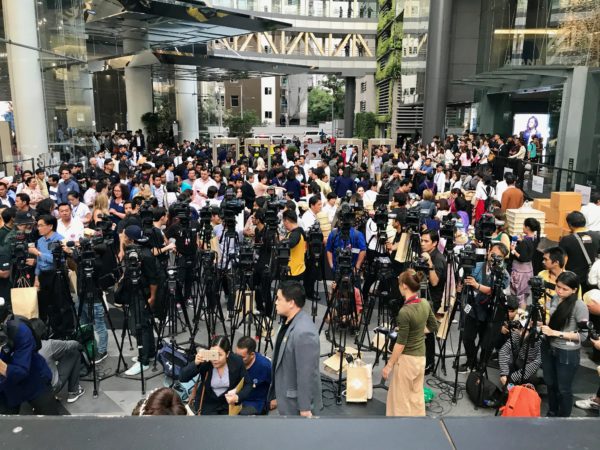 We were honored to attend two different public events celebrating the newest tourism campaign for Thailand. All of the country's dignitaries were in attendance and it was quite an amazing show.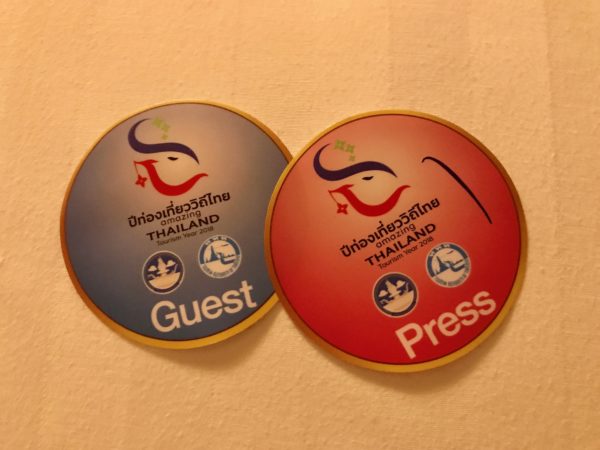 The first evening of the announcement showcased colorful floats with dancers and music while we sat as VIP's eating gorgeous Thai snacks and sipping deep purple fruit drinks. The second evening was a fancy Thai bash like no other. Twinkle lights hung from enormous trees while we were thoroughly entertained by talented singers singing (mostly) American songs and the introduction of the new and engaging marketing video. There were elegant table after table of eye-catching and tasty hors d'oeuvre, creative cocktails with names like The Lady's Groan (what?) I think there may have been a language issue. So funny and colorful! It was a blast! Amazing Thailand celebrated over 1,000,000 visitors in 2017.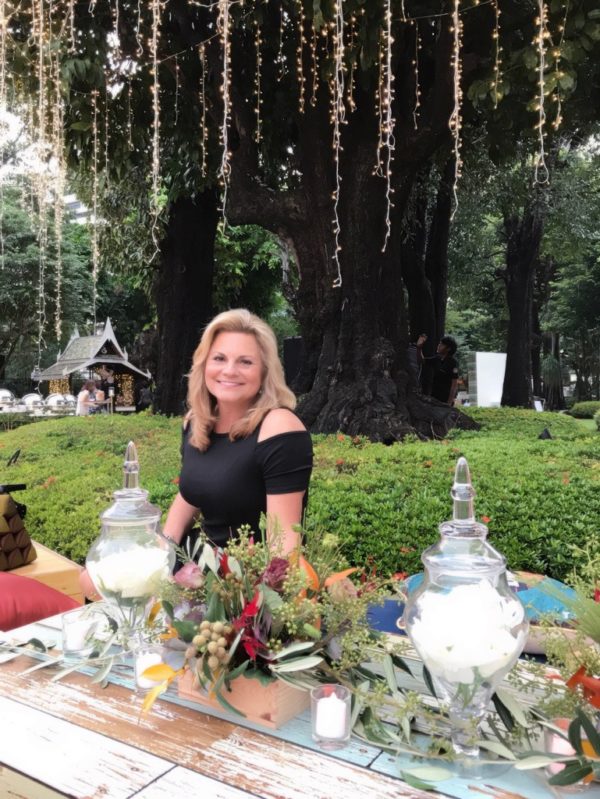 On the Street
So much happens on the streets of Bangkok. You can buy flowers, raw or grilled fish as well delicious, creative snacks. One of the most interesting nibbles we purchased was a small taco-like shell with marshmallow creme and cilantro. Sounds weird, but it was delicious! This city is so vibrant and so different from any place I had ever experienced. So much movement, strong aromas, busy streets and lots of smiling people.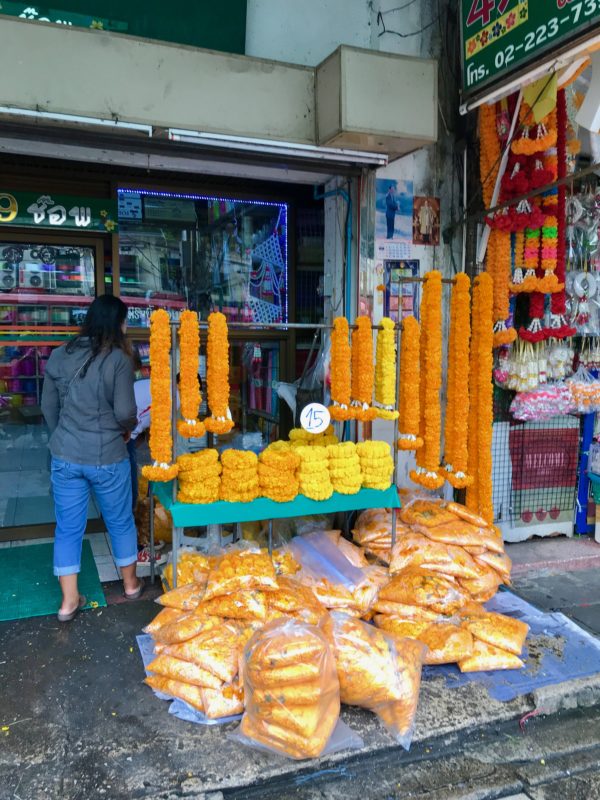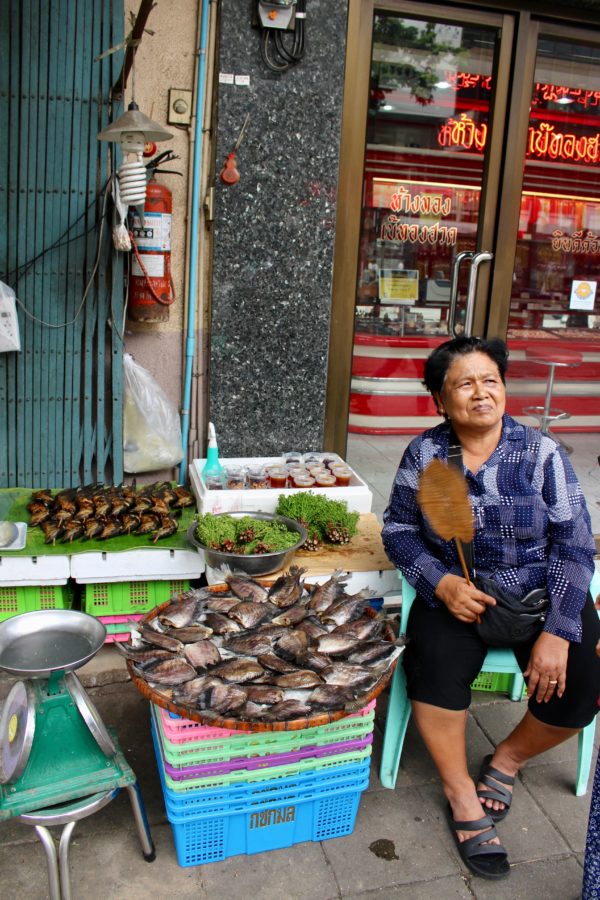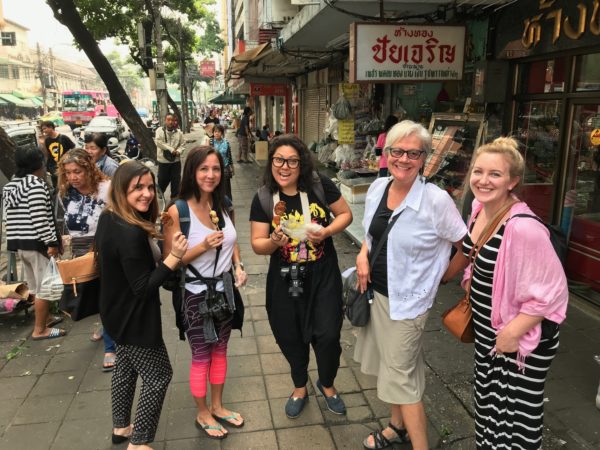 What to see in Thailand ~The Floating Market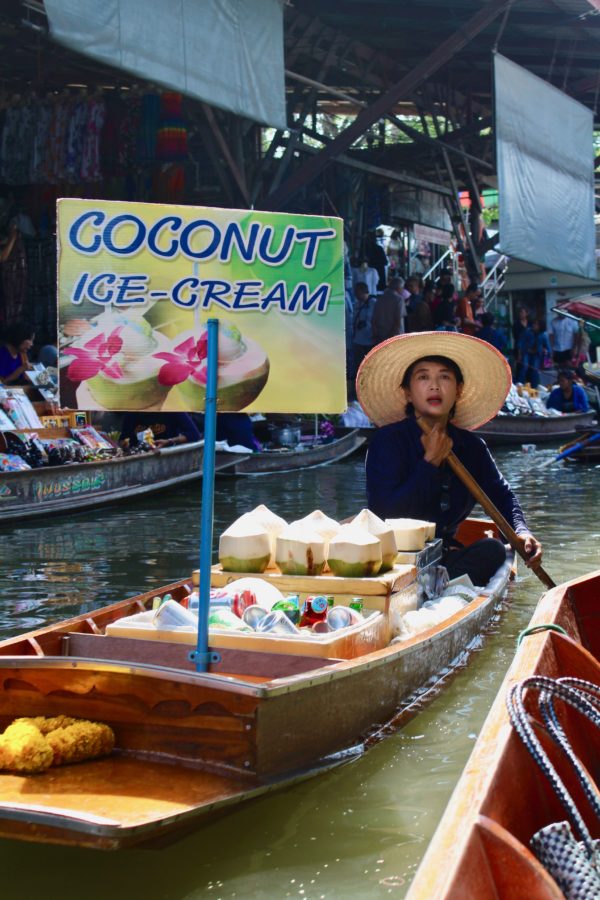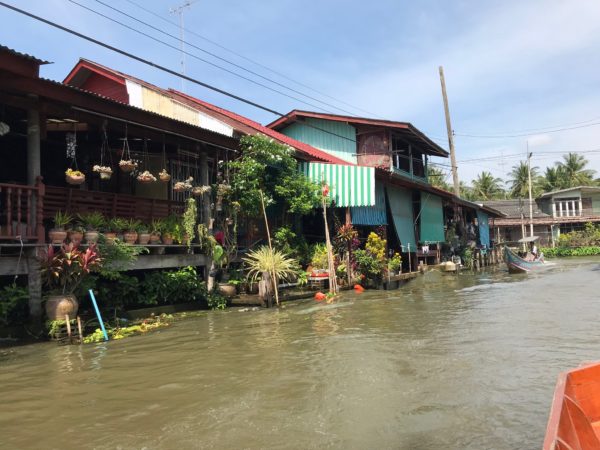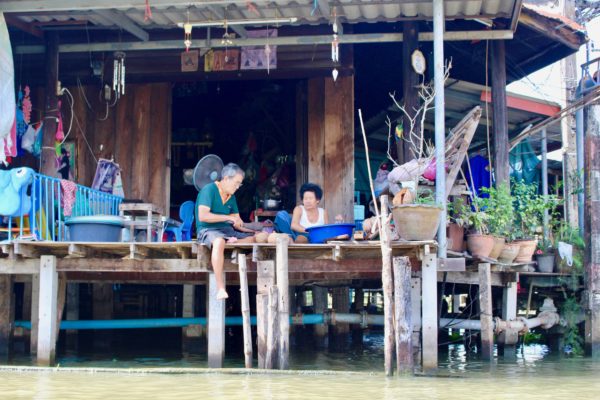 Bike Riding in Bang Kracho –
Bang Kracho is an unexpected green oasis in the middle of the city of Bangkok. Unchanged, quiet, and natural we rode through farms and by modest homes on the river and we passed a local tavern that was packed with patrons for lunch.
Needless to say nine Americans biking through their quiet village was quite a sight!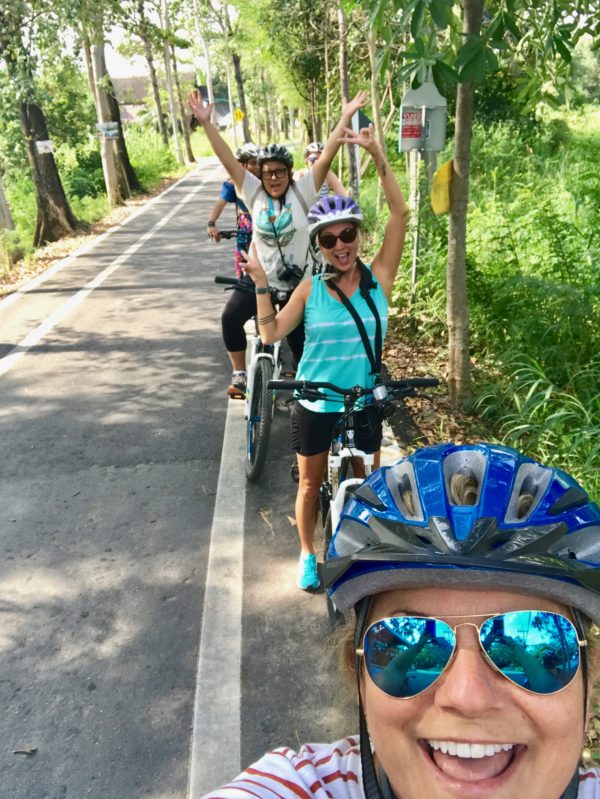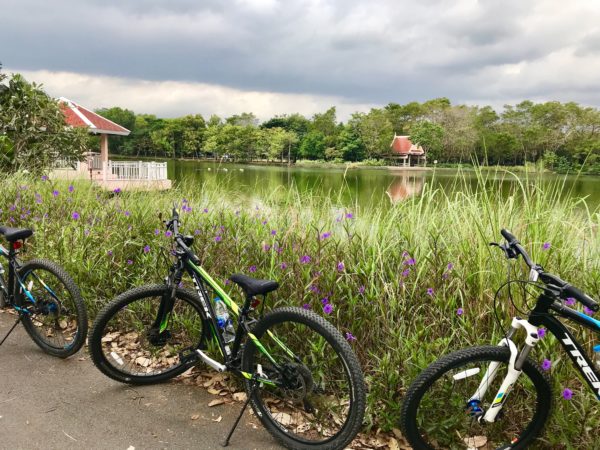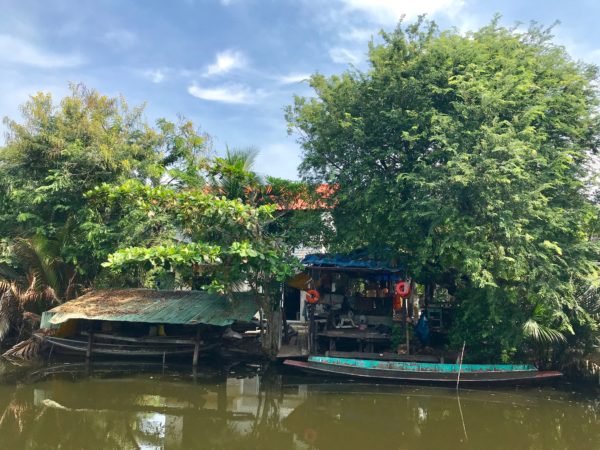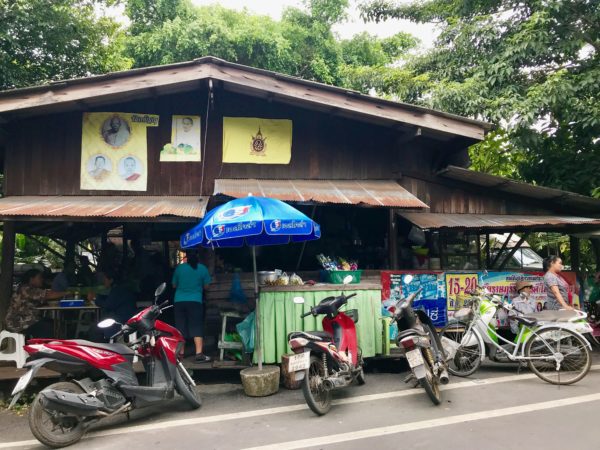 More Food…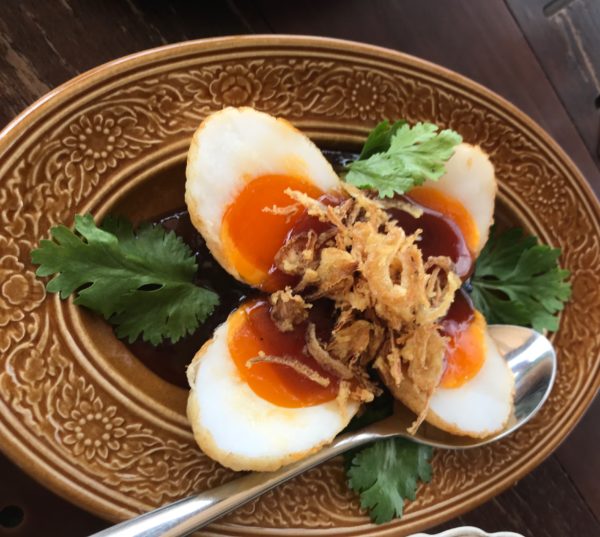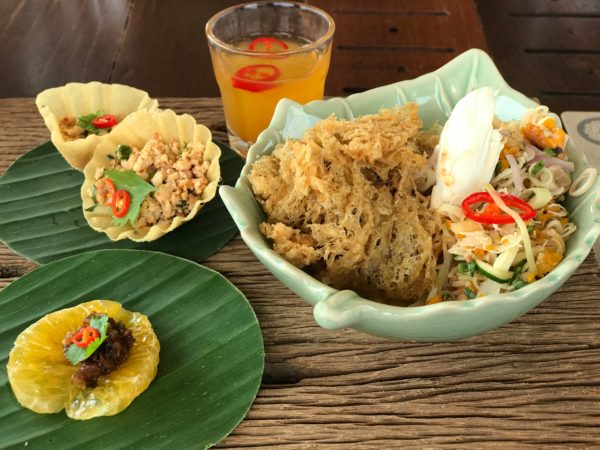 I was quite the newby in Bangkok and not really a HUGE fan of spicy food. It hurts my delicate constitution(lol). I took a bite not seeing a slice of very HOT Thai chile. I asked for milk to help combat the heat, alas, no milk. I literally toughed it out and suffered in silence. This was a group of people I did not yet know, so I really didn't want to look wimpy on the first day!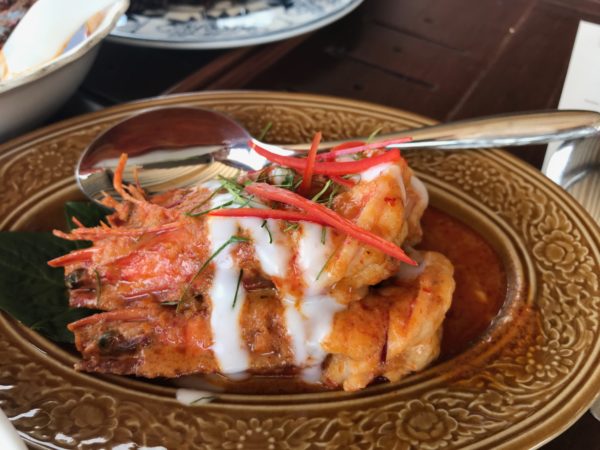 After that fiery lunch, my new friends took me under their wing and became my "tasters". They would try the dish first and say "Yes, Suzanne eat this or No! don't eat this one." For rest of the trip there were no more "near death" experiences thanks to my experienced Thai foodie travel partners.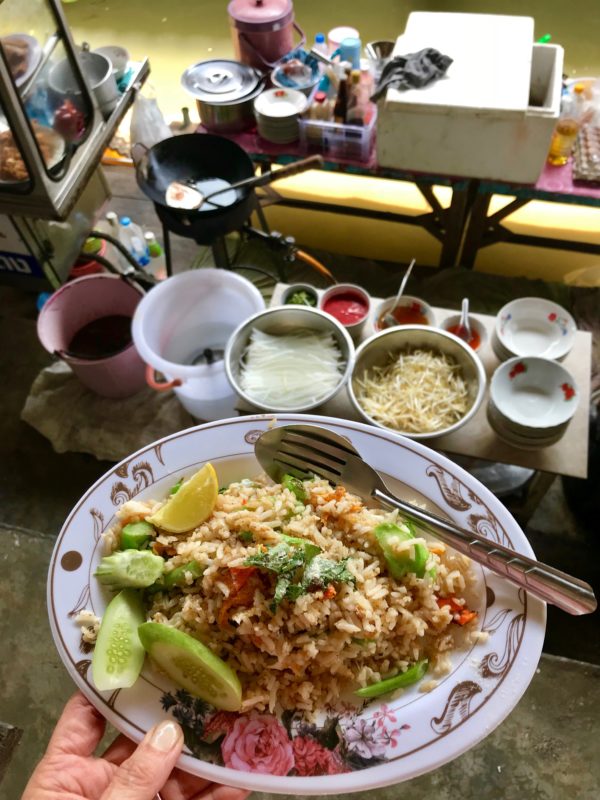 More of the exquisite temples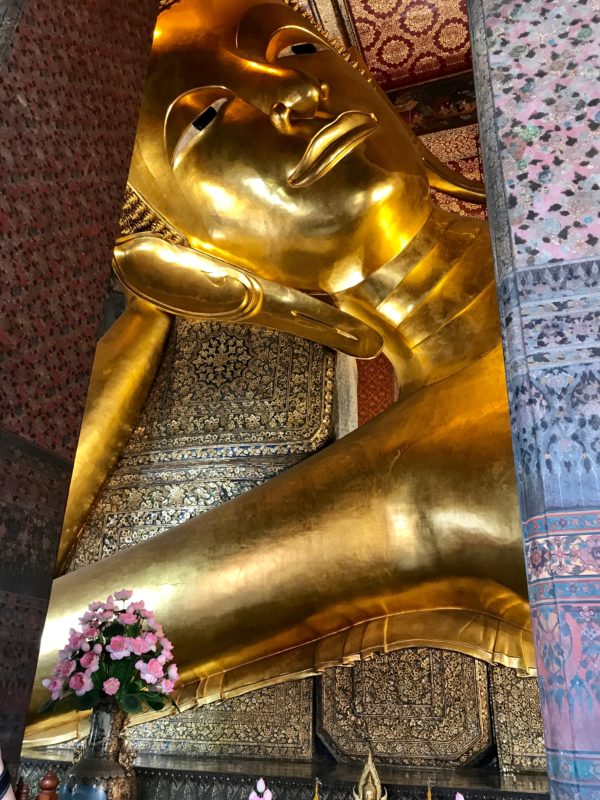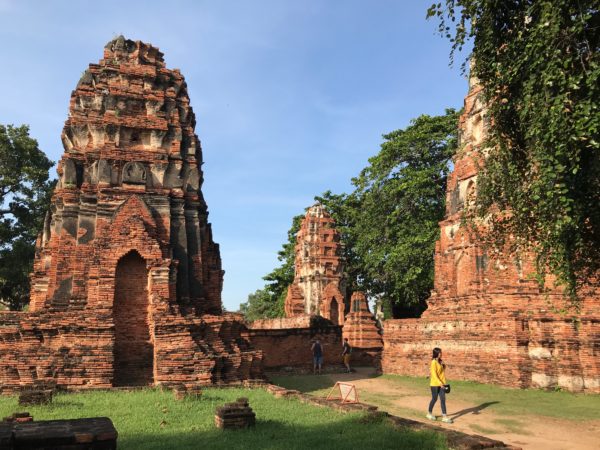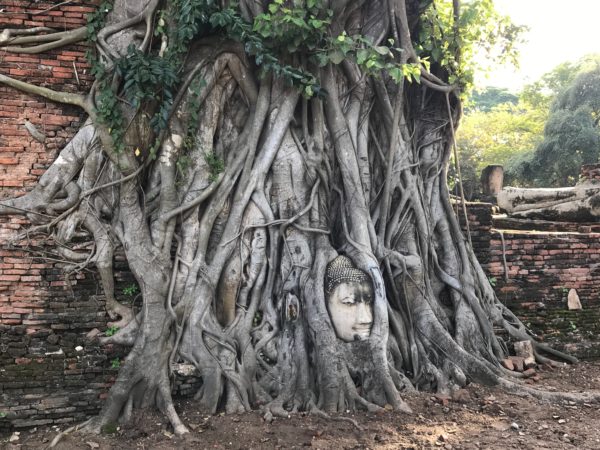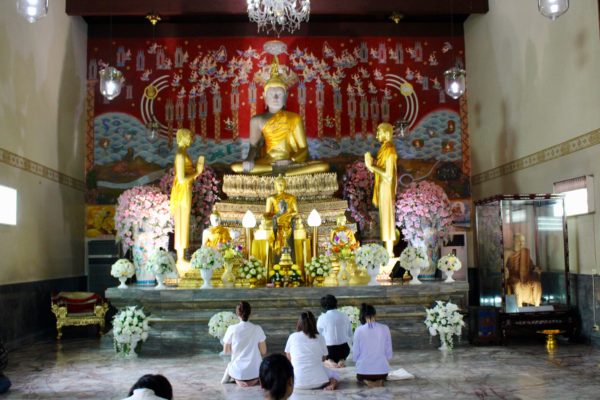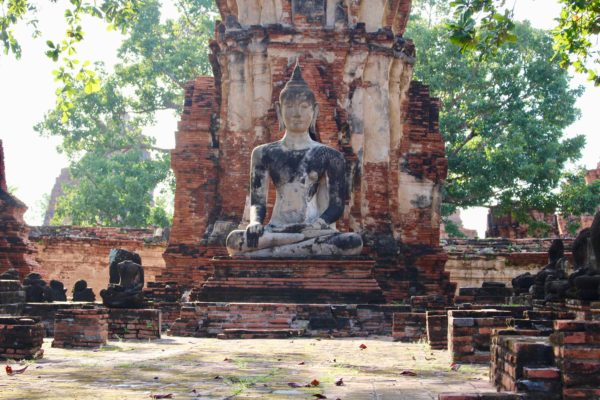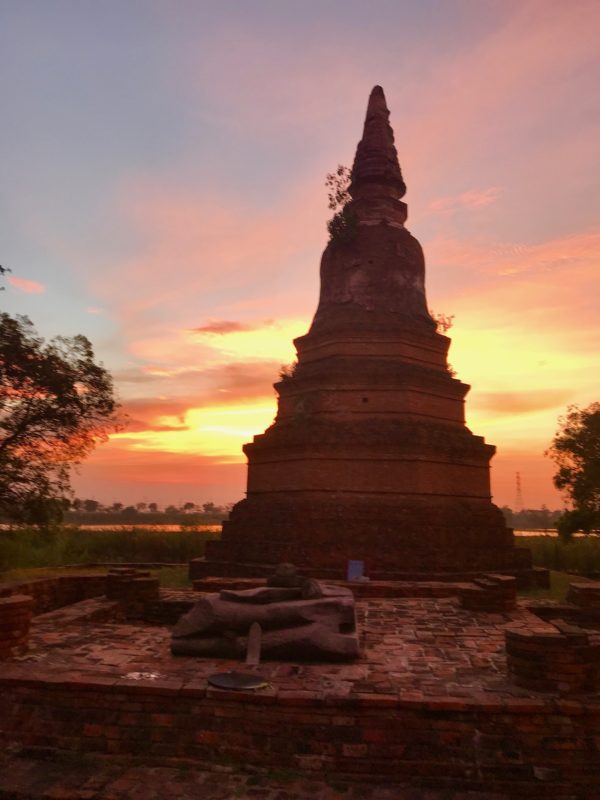 Saying goodbye to Asia ~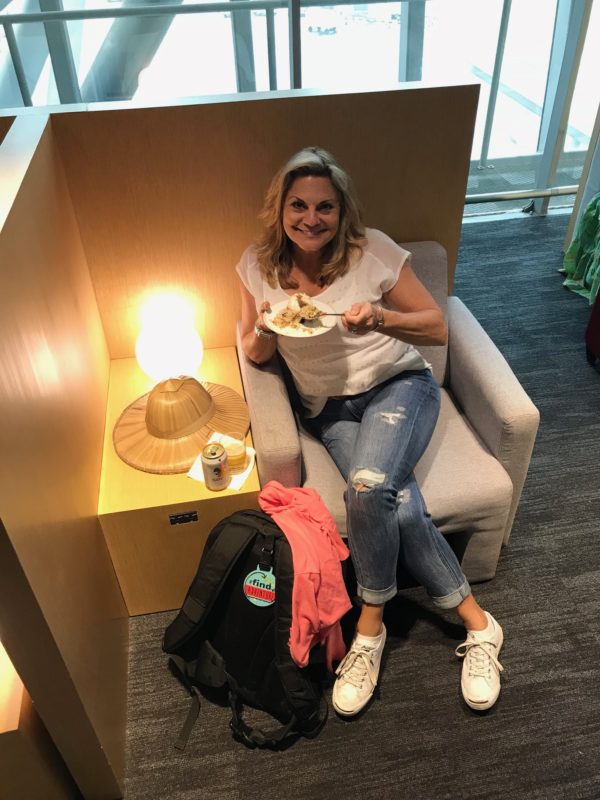 ---
Pin for Later