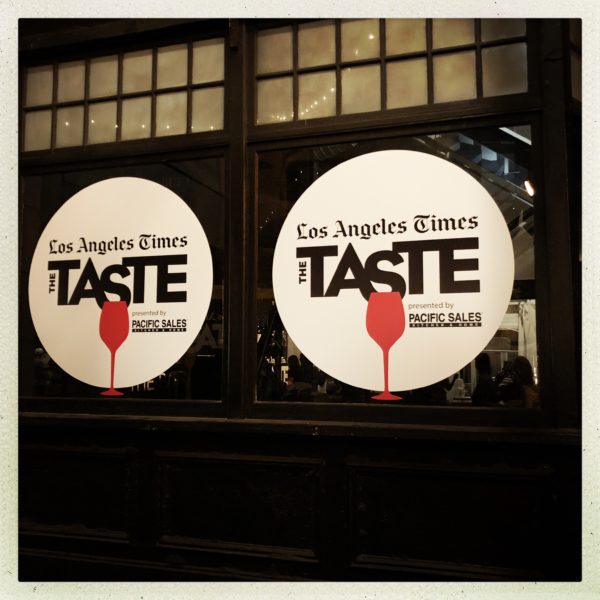 A fun way to spend a Saturday night – At The Los Angeles Times The Taste
Every Labor Day weekend, The Los Angeles Times holds their annual food and wine festival and it is uniquely Los Angeles. Aptly named The Taste, this fabulous culinary bash at Paramount Studios is the place to nibble and celebrate all of the culinary talent here in Southern California.
For the first time, The Taste food fest will continue for one more weekend in Costa Mesa, CA on October 19-21. Check the highlighted link above for the details.
As a fourth generation Los Angeleno, I am especially proud and excited to indulge and taste the eclectic food possibilities unique to our city. It is our fifth time attending this spectacular event and we mark our calendars way ahead of time to make sure we are available. We chose to attend on Saturday evening, but The Taste LA actually began Friday evening with the Opening Party and there is one more party on Sunday evening.