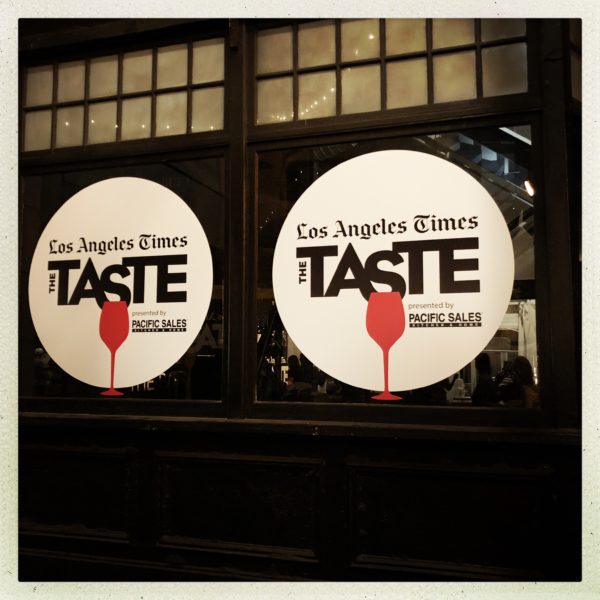 A fun way to spend a Saturday night – At The Los Angeles Times The Taste
Every Labor Day weekend, The Los Angeles Times holds their annual food and wine festival and it is uniquely Los Angeles. Aptly named The Taste, this fabulous culinary bash at Paramount Studios is the place to nibble and celebrate all of the culinary talent here in Southern California.
For the first time, The Taste food fest will continue for one more weekend in Costa Mesa, CA on October 19-21. Check the highlighted link above for the details.
As a fourth generation Los Angeleno, I am especially proud and excited to indulge and taste the eclectic food possibilities unique to our city. It is our fifth time attending this spectacular event and we mark our calendars way ahead of time to make sure we are available. We chose to attend on Saturday evening, but The Taste LA actually began Friday evening with the Opening Party and there is one more party on Sunday evening.
At Paramount Studios, over on the old New York streets outdoor set, it was all about hand crafted cocktails, wine tasting and food pairings. Yes please! We took our adult children with us last year, but with their busy schedules, Craig and I were on our own this time. We managed somehow.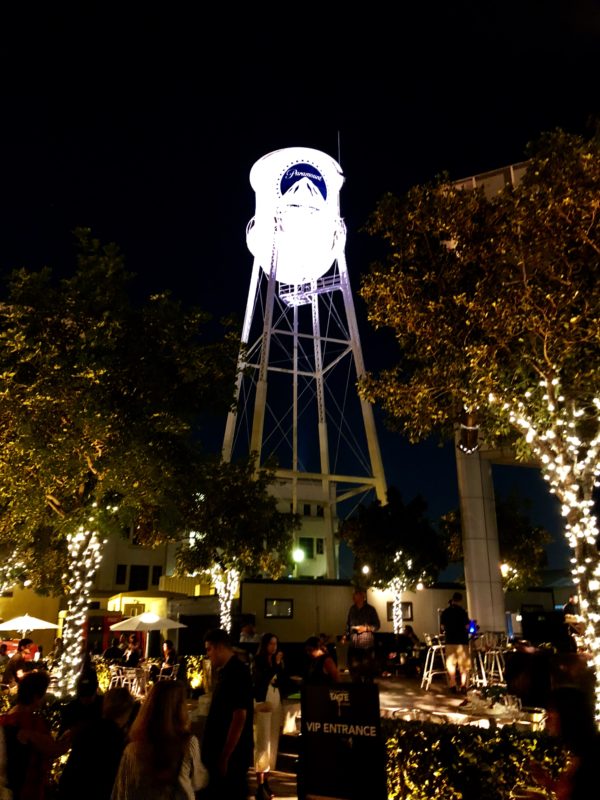 Each year The Taste LA has been hosted by Jonathan Gold and food editors of the Los Angeles Times. Unfortunately the super popular Mr Gold passed away just a month ago. Our friends at The Taste wrote, "This year at The Taste, we'll pay tribute to our beloved restaurant critic through special programming at each event. Join us in celebrating the life of the man whose passion for food, accessible voice and unparalleled insights won him a well-deserved Pulitzer and a permanent place in Los Angeles history."
Come with me on this Los Angeles culinary journey – At least through these photos…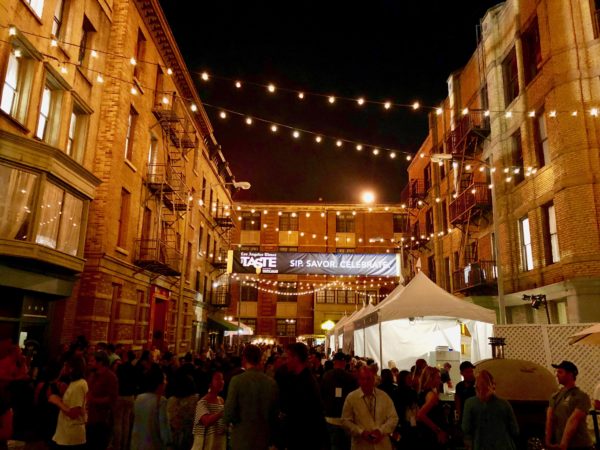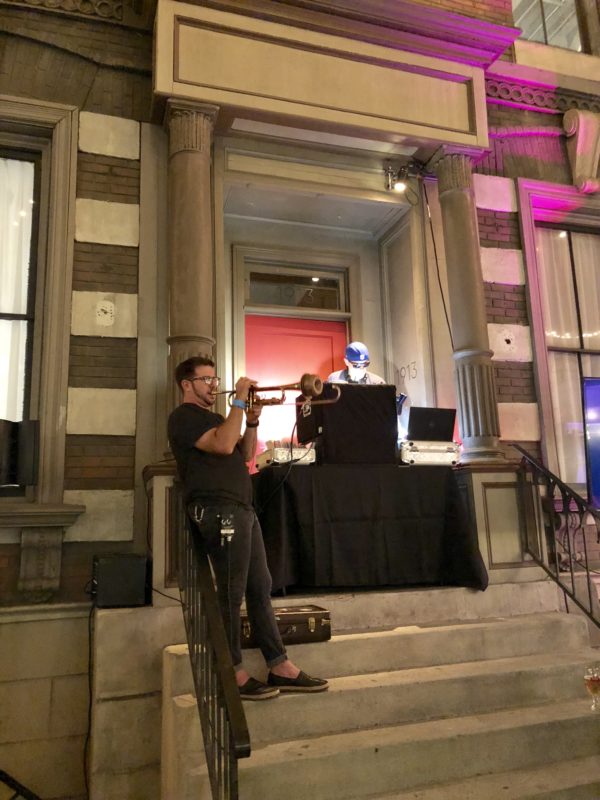 Delicious bites!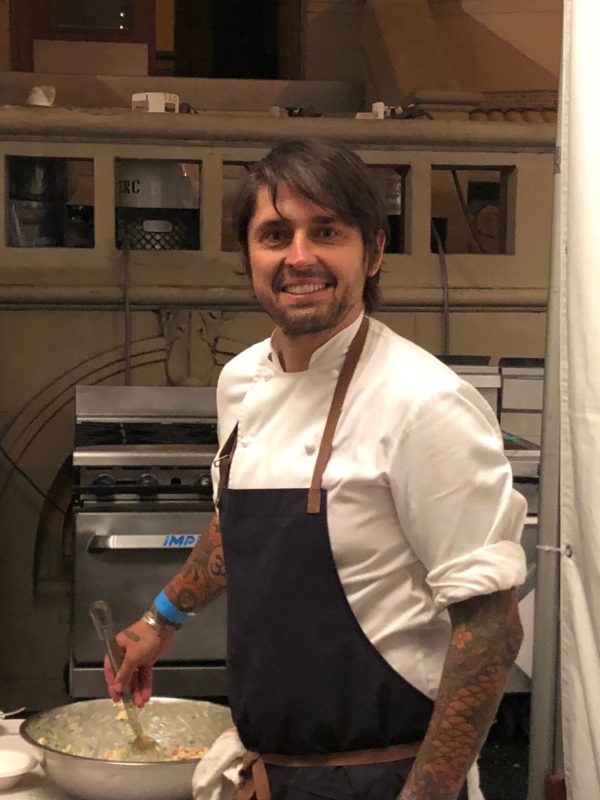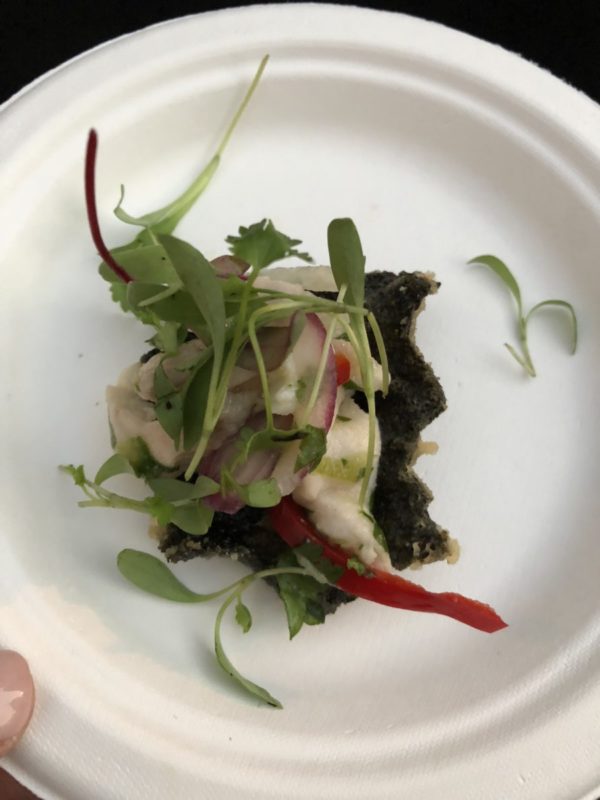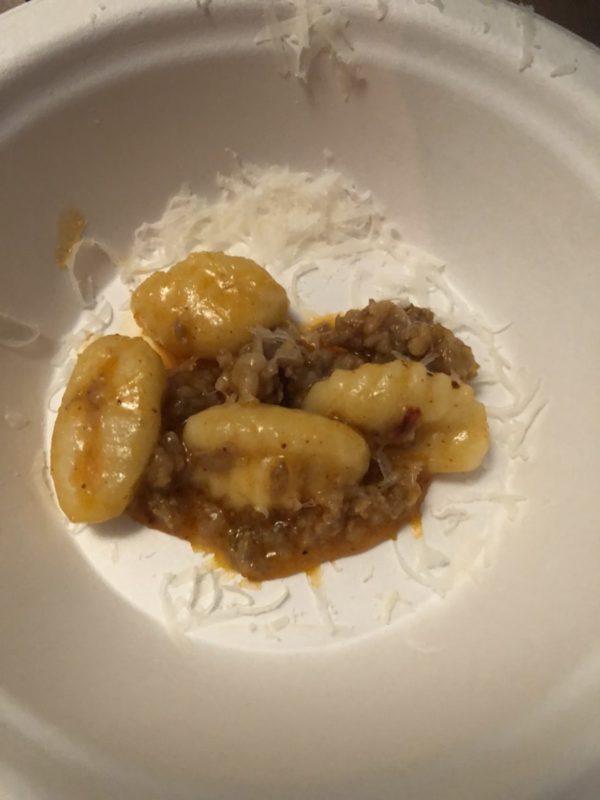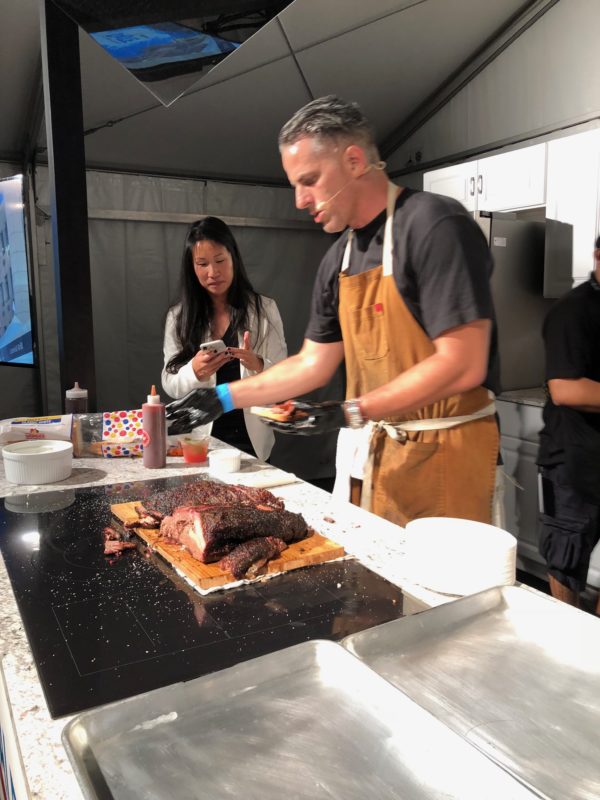 Fun back story on Burt Bakman ~
Burt visited Austin,Texas and discovered the most delicious brisket he could imagine. He thought about it so much that he thought he could try to make this at home in the San Fernando Valley. He created Trudy's Underground BBQ where he lovingly and laboriously smoked pounds and pounds of meat on the weekends. Through his Instagram success and word of mouth he and his brisket were a local hit. After causing quite a stir in the neighborhood, it was time to move somewhere else so he will be opening his restaurant on Third St in DTLA very soon.
Tribute to Jonathan Gold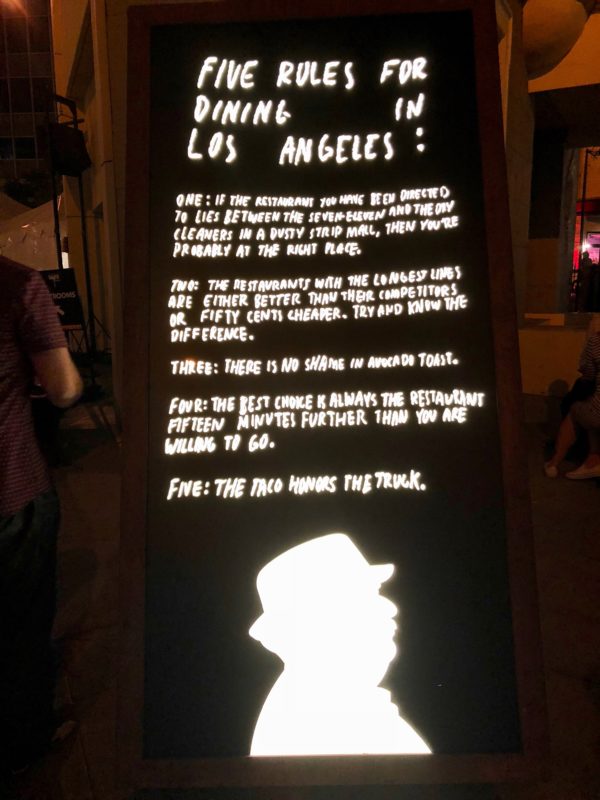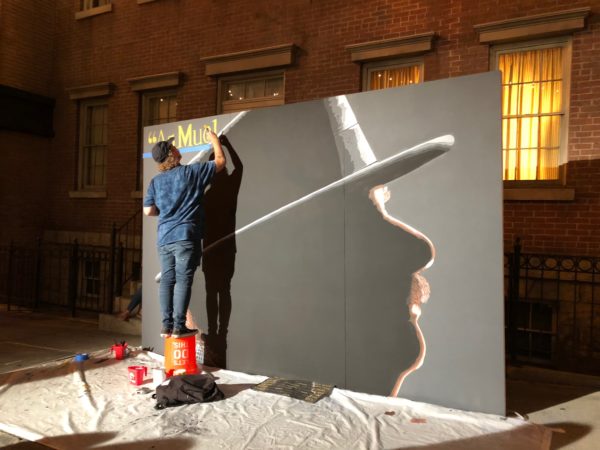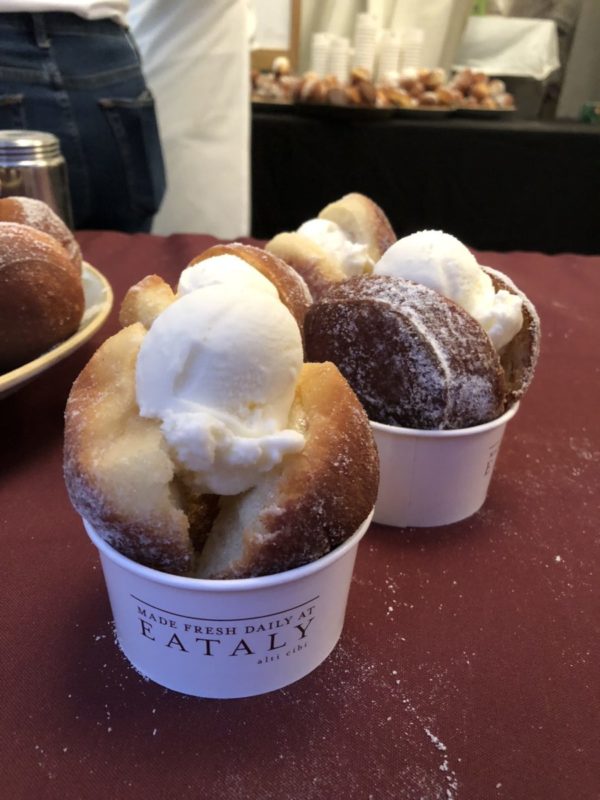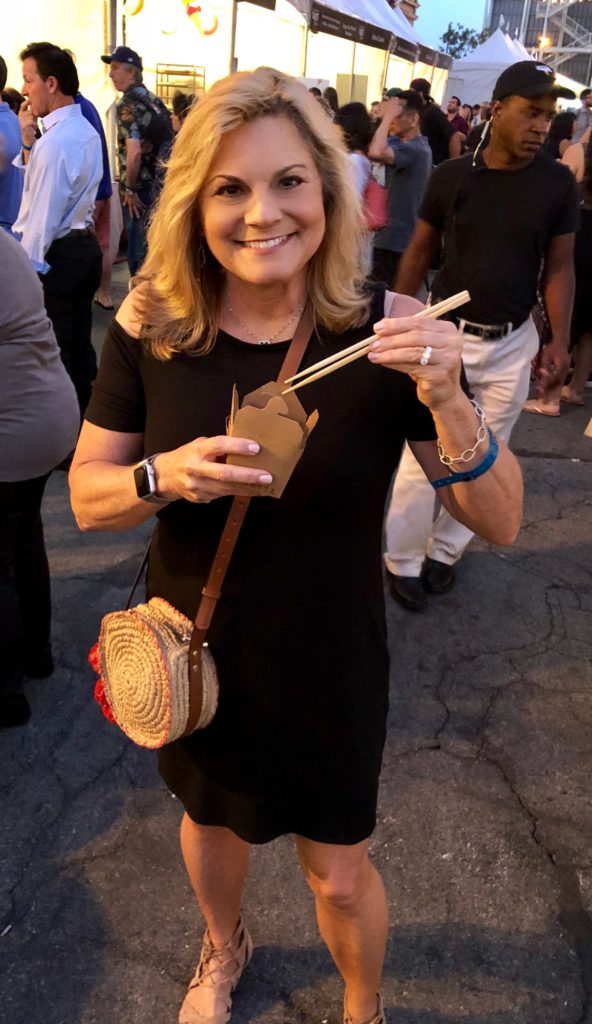 Both Craig and I look forward to this culinary adventure every year. When do you have the opportunity to walk around inside Paramount Studios, chat with famous Los Angeles chefs, eat some crazy great bites of food, sample incredible wines and creative cocktails while a DJ entertains you with lively music? Here at The Taste LA. Don't miss it next year.
You actually still have time! Check out the tickets for the October "The Taste" event.
What did you do this Labor Day Weekend?
Please Pin Me!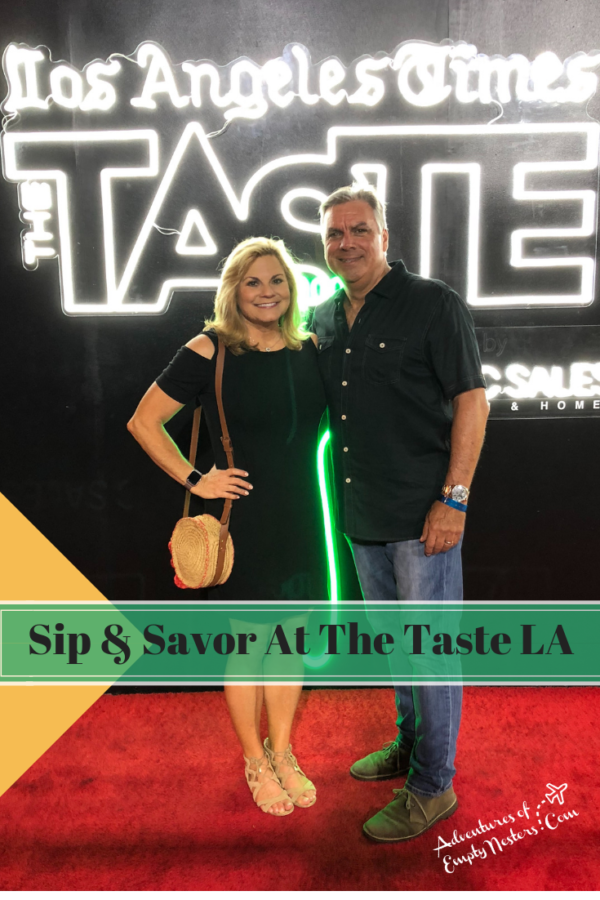 ---
Hey Friends!
Make sure you click over to the Home Page to see what else is happening on the blog – At the top of the home page you will find The Empty Nest, Restaurants & Food, Travel, Work with Me, Press and Contact. We have lots to offer here on AdventuresofEmptyNesters.com
Are you receiving our posts via email? If not, sign up over on the right side of this page.
Let's connect over on social media here ==>  Follow us on Twitter, like us on Facebook, check out our photos on Instagram, or pins on Pinterest